The 2016 NHL postseason is upon us, and there is plenty of intrigue on both sides of the brackets. Over on the Eastern side of things, Ovechkin and pals find themselves the odds-on favorites to skate their way to the Finals, but does the Caps' somewhat shaky goaltending mean a fast-paced, defense-oriented unit like Florida, Detroit or either of the New York teams has a shot at bumping them off early? Conversely, the Western Conference is wide open, with offensive juggernauts Dallas, Chicago and San Jose going toe-to-toe with defensive behemoths St. Louis, L.A. and Anaheim. With so many volatile variables in place, we're staring down one of the most unpredictable Stanley Cup Playoffs in recent memory – and best of all, we don't have to worry about any Canadian teams ruining all the fun!
So grab your Molson, comb back your mullet and brush your tooth – it's time to predict the hell out of these year's hockey playoffs.
Western Quarterfinals
Dallas Stars vs. Minnesota Wild
Jamie Benn has been a stud all season long, but Tyler Seguin hobbling into the playoffs certainly lessens the firepower of one of the League's most explosive offenses. Still, having Jason Spezza and Patrick Sharp on the first line nonetheless makes Dallas a potent O, and as solid as the Wild's Mikko Koivu and Zach Parise have been playing heading into the stretch, the Stars are just a more versatile team, offensively and defensively. Minnesota might steal an away game or two, but this series is certainly Dallas' to lose.
PREDICTION: Dallas in Six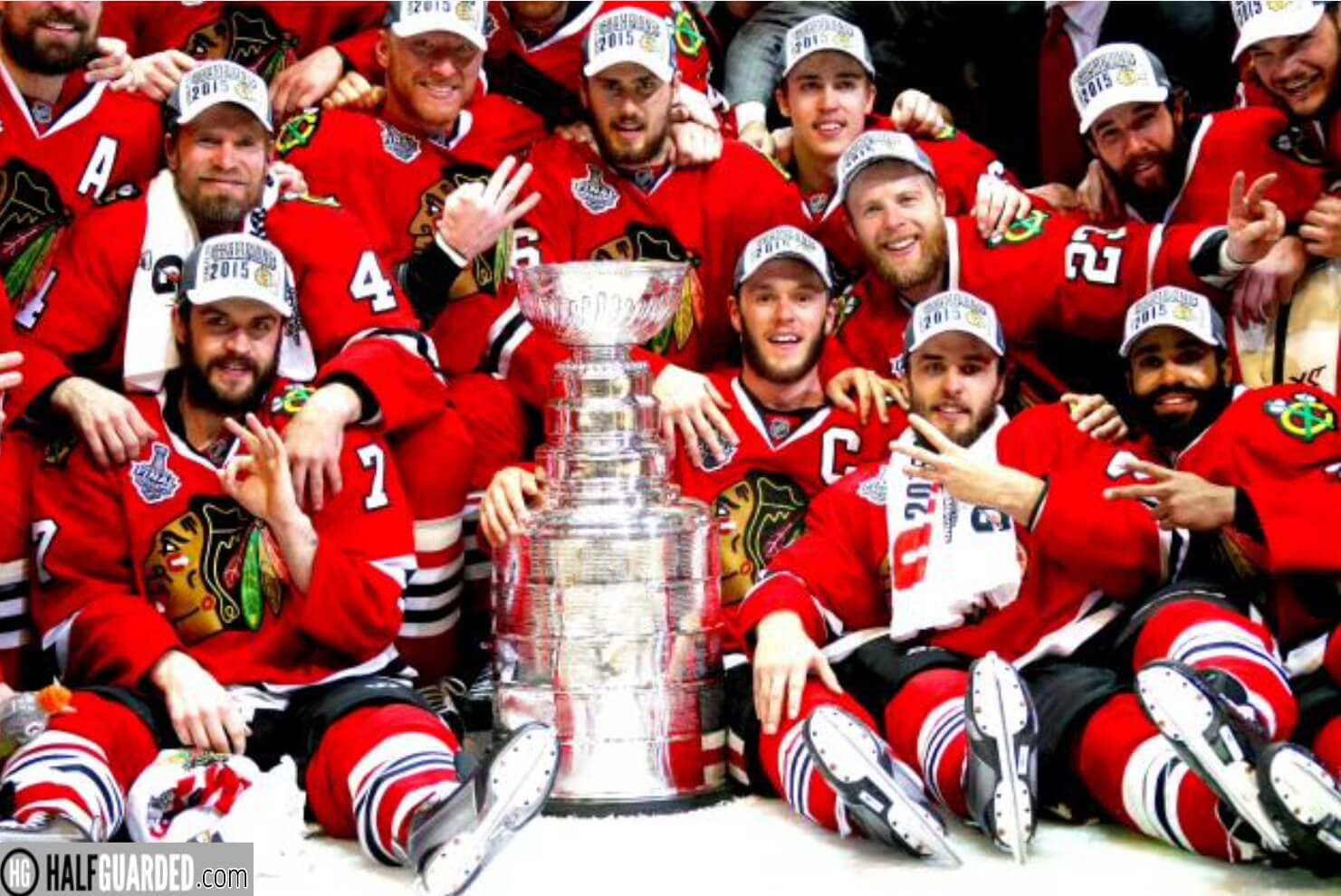 Chicago Blackhawks vs. St. Louis Blues
The defending Stanley Cup champs go into the 2016 playoffs with arguably the League's best overall player, Patrick Kane, very healthy, and supporting cast members Artemi Panarin and Jonathan Toews playing pretty well, too. That said, the Blues are playing much better defensive hockey, with Vladmir Tarasenko and Kevin Shattenkirk destined to give the 'Hawks plenty of headaches. Ultimately, this one is going to come down to goaltending, and at the moment, I definitely consider Brian Elliot and Jake Allen superior to Corey Crawford. It's going to be a tight one, but at the end of the day, I'm going to have to tip my cap to the Blues in a down-to-the-wire upset.
PREDICTION: St. Louis in Seven
Los Angeles Kings vs. San Jose Sharks
The Sharks got the better of the Kings in the regular season, besting them three games to two. The quartet of Joe Thornton, Patrick Marleau, Brent Burns and Joe Pavelski is one of the most formidable in the League, but San Jose's weak link is certainly its goaltending. Not only is Jonathan Quick a much better goalie than Martin Jones, the Kings' keeper is arguably the very best in the sport; factor in offensive and defensive weapons Anze Kopitar, Tyler Toffoli and Jeff Carter, and you've got a fast-paced team that's much better suited for a seven-game series.
PREDICTION: Los Angeles in Six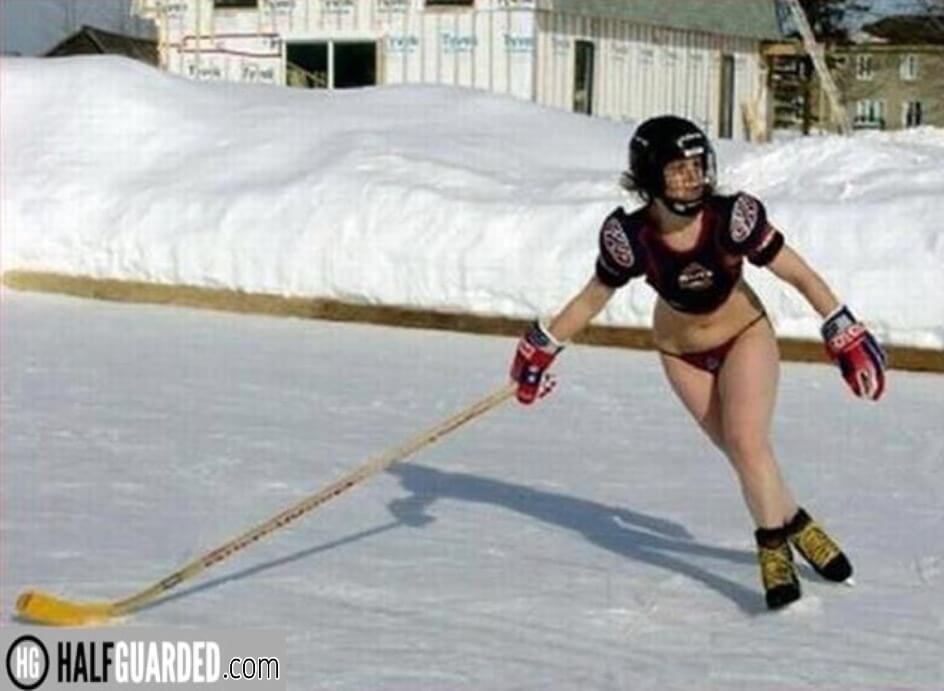 Anaheim Ducks vs. Nashville Predators
The Ducks are just a sturdy offensive output machine: Ryan Getzlaf, Corey Perry, Ryan Kesler, Rickard Rakell, Jakob Silfverberg – these dudes can definitely put plenty of pucks in the net. Although Nashville has some strong spots – Filip Forsberg and James Neal, most notably – their overall lines are relatively underpowered compared to Anaheim, and when it comes to goaltending, I've got to favor Frederik Anderson and John Gibson over Pekka Rinne right now. Nashville might steal a game, but there's no reason to believe the Ducks cannot handily dispatch the Predators in short order.
PREDICTION: Anaheim in Five
Eastern Quarterfinals
Florida Panthers vs. New York Islanders
Even if you are not a hardcore hockey fan, you'll probably want to catch at least one or two games in the series – if only to watch ageless wonder Jaromir Jagr take to the ice for what could be his final foray into the NHL postseason. The Cinderella Panthers have been a great story, no doubt, but stacked up against the Islanders, I just don't see how Florida can survive a war of attrition. Having Roberto Luongo in the pipes gives the Panthers a slight defensive advantage, but considering all the young, super-fast players on the Islanders' lines – Kyle Okposo, Brock Nelson, Frans Nielsen, etc. – it's pretty hard to bet against the boy from Long Isl…I mean, Brooklyn.
PREDICTION: Islanders in Six
Tampa Bay Lightning vs. Detroit Red Wings
For the most part, this is pretty much the same Lightning squad that made it all the way to the Stanley Cup Finals last year. However, the team has played pretty lackluster heading into the postseason – outside of Nikita Kucherov and Steven Stamkos, no one has really stood out on offense – and my goodness, how Ben Bishop's goalkeeping has taken a serious dive in quality this year. At this point, I'd take Jimmy Howard or Peter Mrazek over whoever TB has in net, and lest we forget, with players like Tomas Tatar and Dylan Larkin up front, the Wings can still score 'em by the bucket. I'm going out on a limb here, for sure, but considering where both of these teams stand at this very moment, I've got to pull "the upset alarm" here.
PREDICTION: Detroit in Six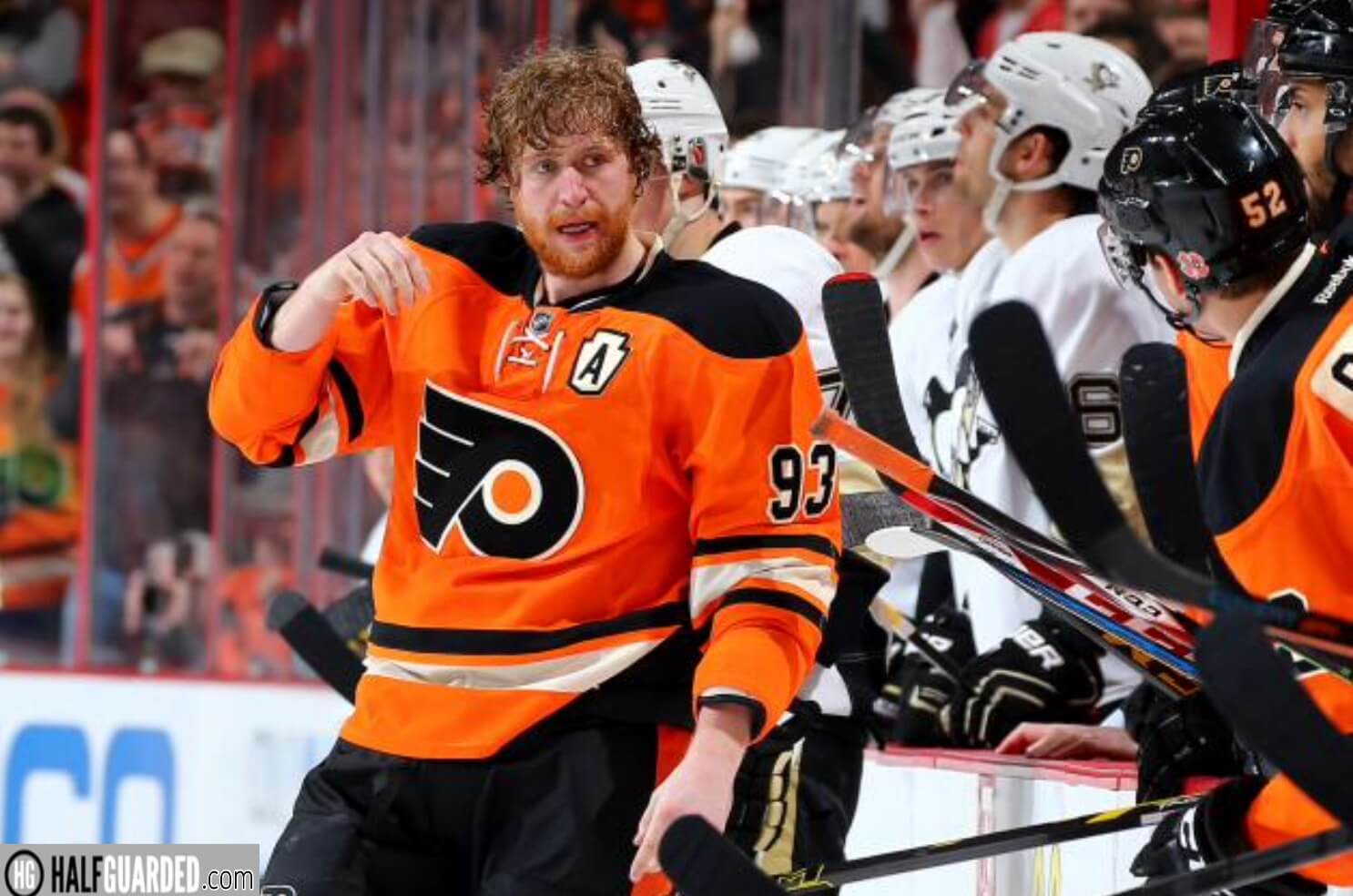 Washington Capitals vs. Philadelphia Flyers
Expectations are sky high for the Presidents' Trophy-winning Capitals, whose long suffering fans no doubt see this postseason as the franchise's greatest shot at taking home Lord Stanley in well over 40 years. Alas, No. 8 seeds knock off No. 1 seeds in the playoffs all the time, and the last-seeded Flyers – led by breakout RW sensation Wayne Simmonds and standout center Brayden Schenn – would no doubt love to play spoiler. Alas, this Caps team is just loaded with offensive firepower, and the dual threat of Braden Holtby and Phillip Grubauer in goal makes them hard to score on. The Flyers will do much better than expected against the regular season's absolute best squad, but the Caps' have no excuse bowing out this early in the postseason, either.
PREDICTION: Washington in Six
Pittsburgh Penguins vs. New York Rangers
Anchored by Sid the Kid, Evgeni Malkin and Marc-Andre Fleury, the Pens are one of the most consistent playoff teams in the League. Evident by the fact they haven't won Lord Stanly since 2009, however, they are also a team prone to choking when it counts, and rest assured, this super-dangerous Rangers squad certainly wants to make them a one-and-done in '16. The trifecta of Mats Zuccarello, Derick Brassard and Derek Stepan will make things frustrating for the Pens, no doubt, but the big variable here is goaltending. The Rangers' O may give the Pittsburgh faithful fits, but none of New York's net-keepers have really proven themselves to be seven-game-ready. It won't be pretty, but I've got Pittsburgh surviving this one by the skin of their teeth.
PREDICTION: Pittsburgh in Seven
Western Semifinals
Dallas Stars vs. St. Louis Blues
This one ought to be fun. The Stars, statistically, are the West's best offense, while the Blues' are arguably the conference's best mixture of potent O and destructive D. The Stars will find early success, but as the series drags on, they're going to get banged up by the Blues' bruising defenders.
Furthermore, I believe St. Louis' greater depth behind the net gives them more longevity than the Stars' bench, which really hasn't been that good this season, anyway. Once the fireworks die down for the Stars, it's going to be a long, grueling, defensive-oriented affair, and that's precisely the kind of series tailor-made for the Blues. Chalk up another upset for St. Louis here.
PREDICTION: St. Louis in Six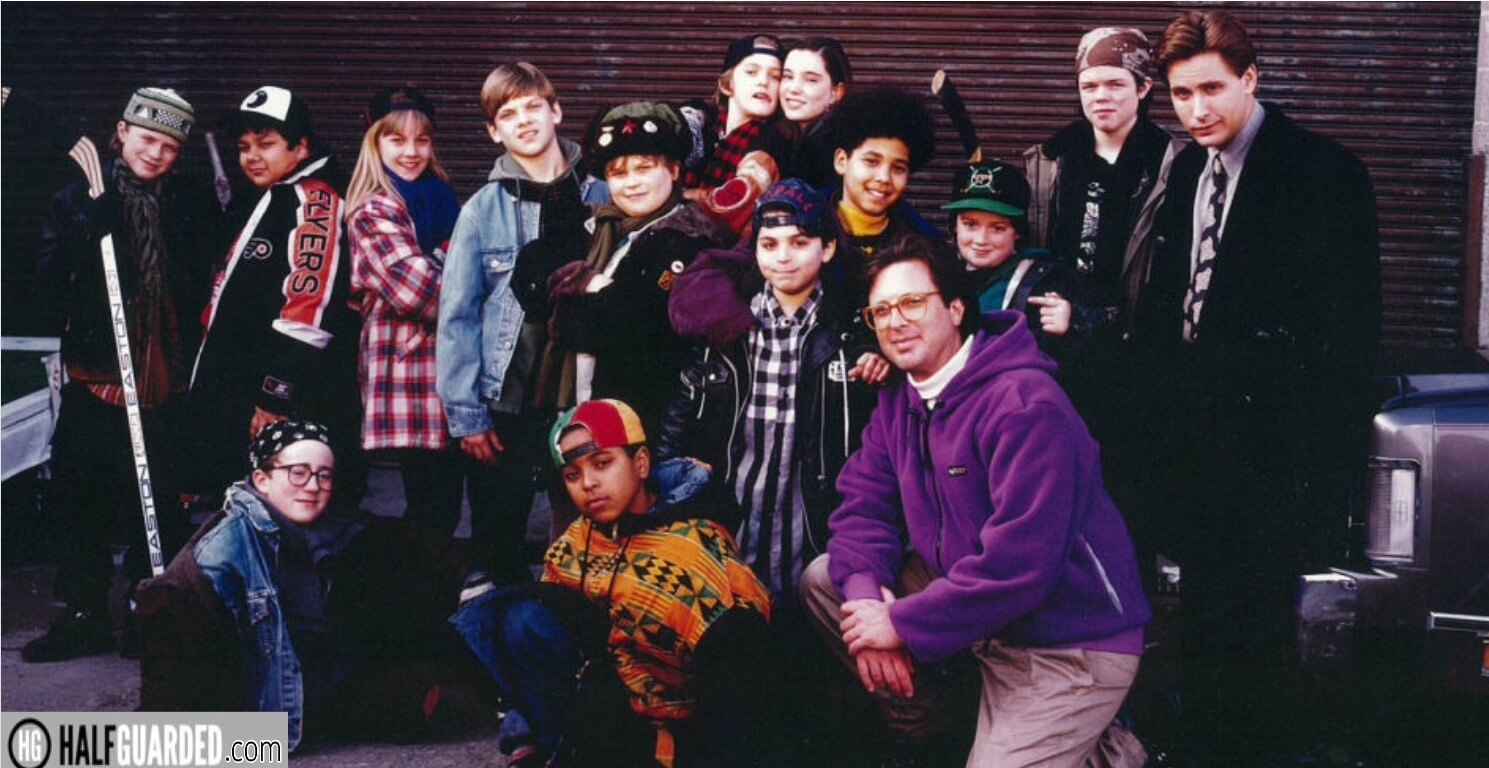 Los Angeles Kings vs. Anaheim Ducks
The Kings have played very well against Anaheim all season long, and if you like fast, points-heavy hockey, this might just be the most entertaining series of the playoffs. Oh yes, there will be scoring a plenty, which means defense in the later games will ultimately determine who waltzes on to the Western Conference Finals. Anderson and Gibson are good goalies, to be sure, but Jonathan Quick, they ain't; pending L.A.'s primary net-minder doesn't tear a hammy or something, I just don't see the tenants of the Staples Center losing this one.
PREDICTION: Los Angeles in Six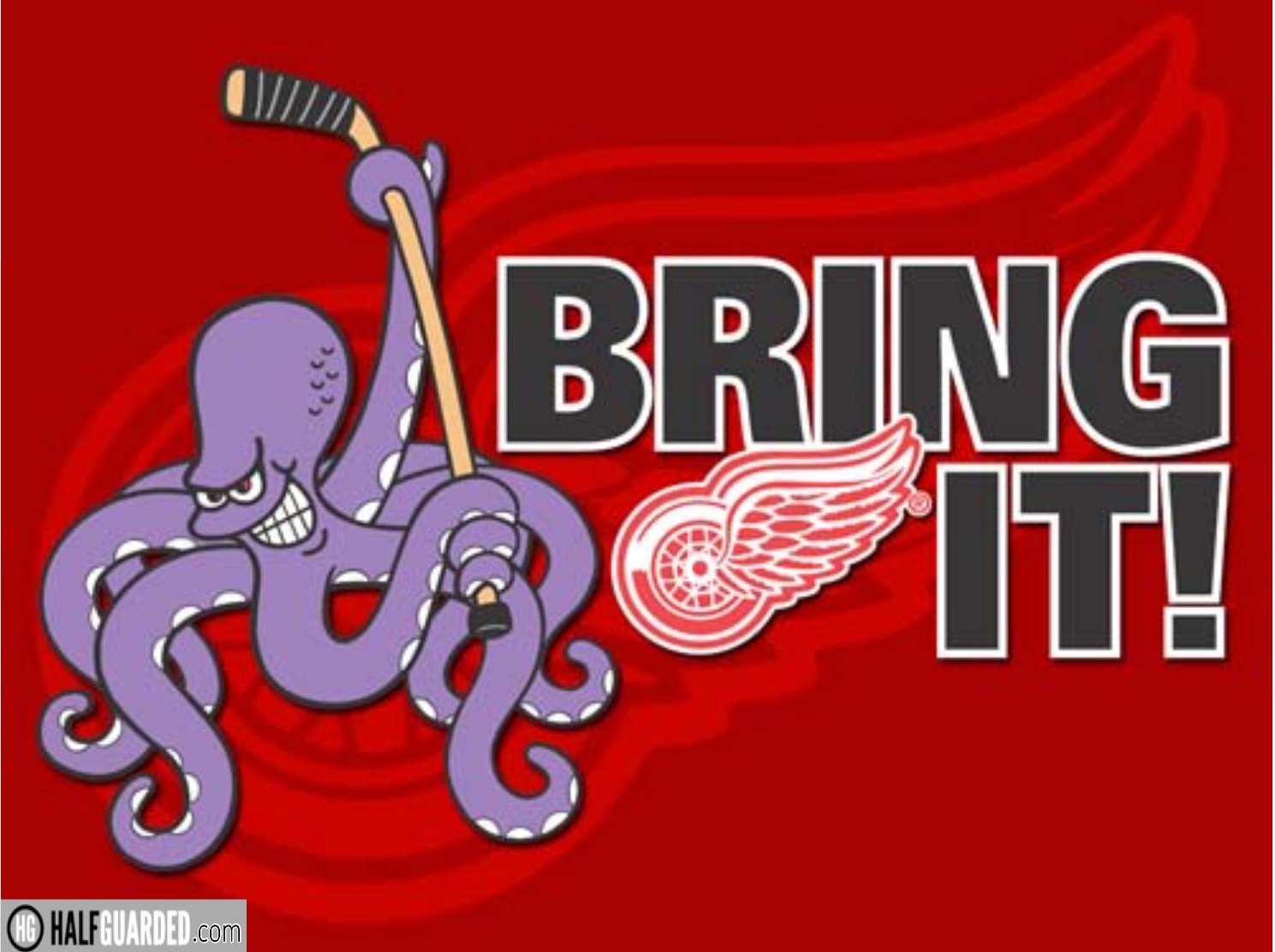 Eastern Semifinals
New York Islanders vs. Detroit Red Wings
The Wings are the lowest-scoring team in the playoffs this year, and the only squad whose goals against average is higher than their goals scored per game. While their goaltending may be enough to propel them past a snake-bit Lightning team, this matchup against the Islanders is a statistical nightmare – expect the Isles to score early, expect them to score often, and expect there to be a lot of tears in Michigan come late April.
PREDICTION: Islanders in Four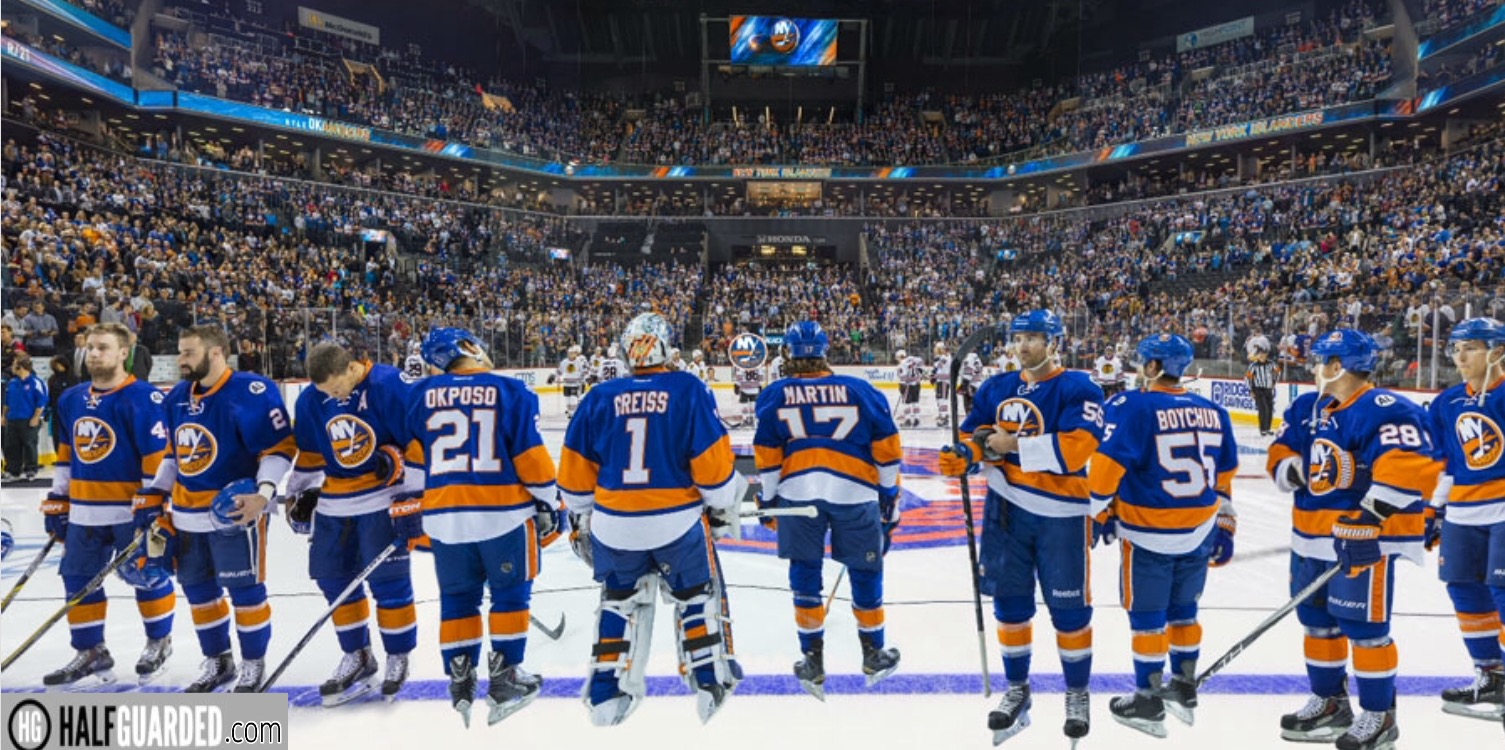 Washington Capitals vs. Pittsburgh Penguins
As always, expect the Caps and Pens to put on a clinic here. While I'm tempted to give the Penguins the defensive nod – pending, of course, Mr. Fleury doesn't bow out with some sort of fluky injury – Washington's offense, on paper at least, is just too much for Pittsburgh to surmount. Alex O., Nick Backstrom, T.J. Oshie, Jason Chimera, Evgeny Kuznetsov – this team is just a point-scoring machine, and as good as the Penguins are – and they are very, very good – I've got to give the regular season champs the nod in this one.
PREDICTION: Washington in Six
Western Conference Finals
St. Louis Blues vs. Los Angeles Kings
This one will be a hoot. Both teams have oodles of offense, solid goalkeeping and they both can play defense like MFers. Remember those old school Red Wings/Avalanche slugfests from the late '90s and early '00s? Well, that's what to expect here – down and dirty, fast-paced, hard-hitting, teeth-breakin' hockey stretched out over seven gore-soaked games. The big variable here, I believe, is the depth of Los Angeles' bench; with lines featuring time-tested vets like Alec Martinez, Vincent Lecavalier and Drew Doughty, they just have more to work with than the Blues. It's going to be a hard fought series, for sure, but when it's all said and done, L.A. should emerge victorious.
PREDICTION: Los Angeles in Seven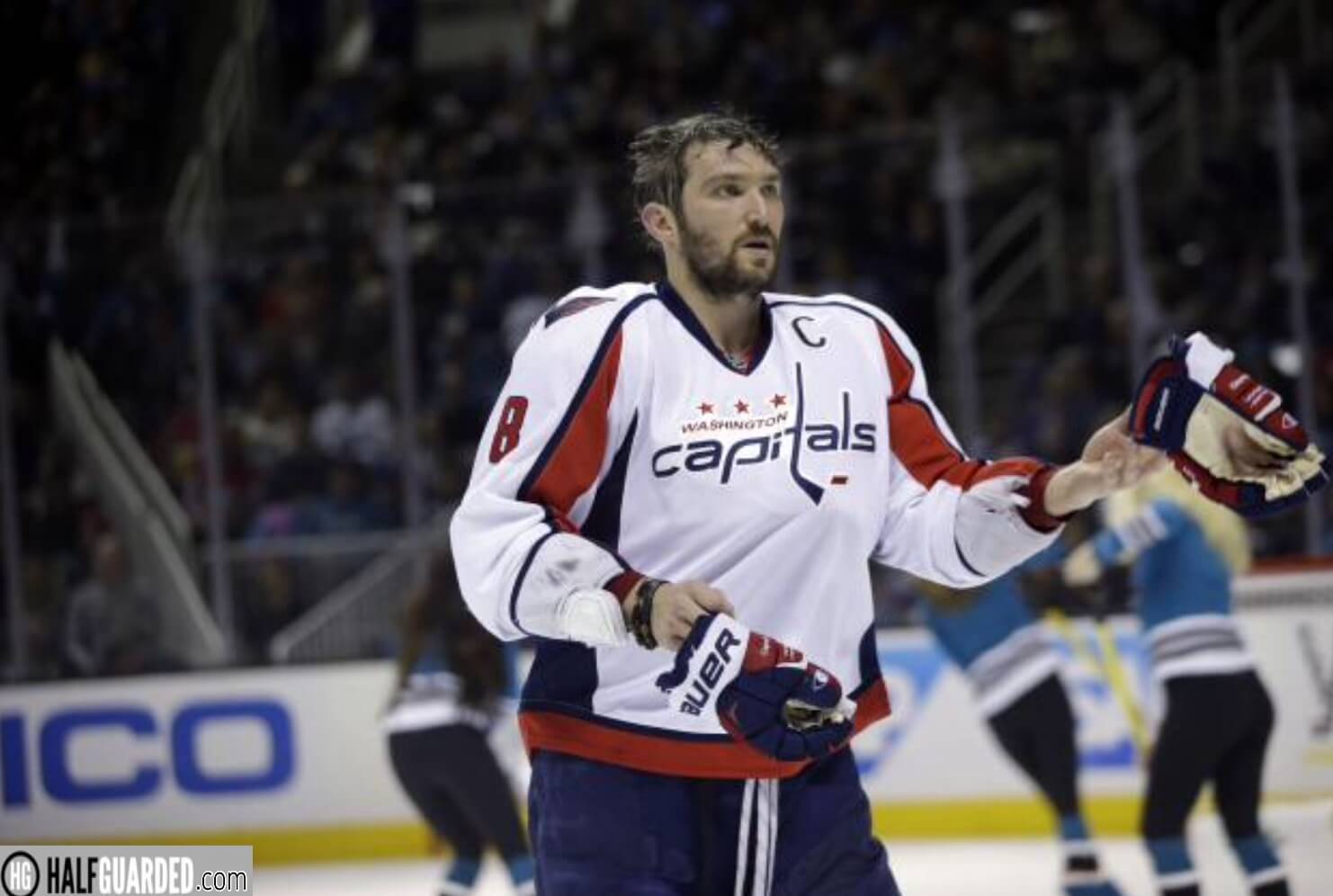 Eastern Conference Finals
Washington Capitals vs. New York Islanders
I almost, almost, want to pull the upset alarm here. A lot of people are sleeping on the Islanders, and they are the kind of team that is ultra-dangerous in the playoffs. Solid defense? Check. Good goalkeeping? Check. Lots of young skaters, who rattle off a ton of shots per game? Check. Rest assured, this team just isn't Brad Tavares. Anders Lee, Josh Bailey, Casey Cizikas, Ryan Strome and Mikhail Grabovski are all 20-goal plus scorers this year, and if there is a clear "weak link" on the Capitals line-up, it's their goaltending. If the Caps' D sleeps and lets these guys start banging pucks, they could find themselves in deep deficits in a hurry. Alas, the rest of the Caps' lines are doing a pretty good job rattling the net themselves, and in a war of attrition, I still think Washington's offensive firepower – for one more series, at least – is enough to propel them forward … albeit, just barely.
PREDICTION: Washington in Seven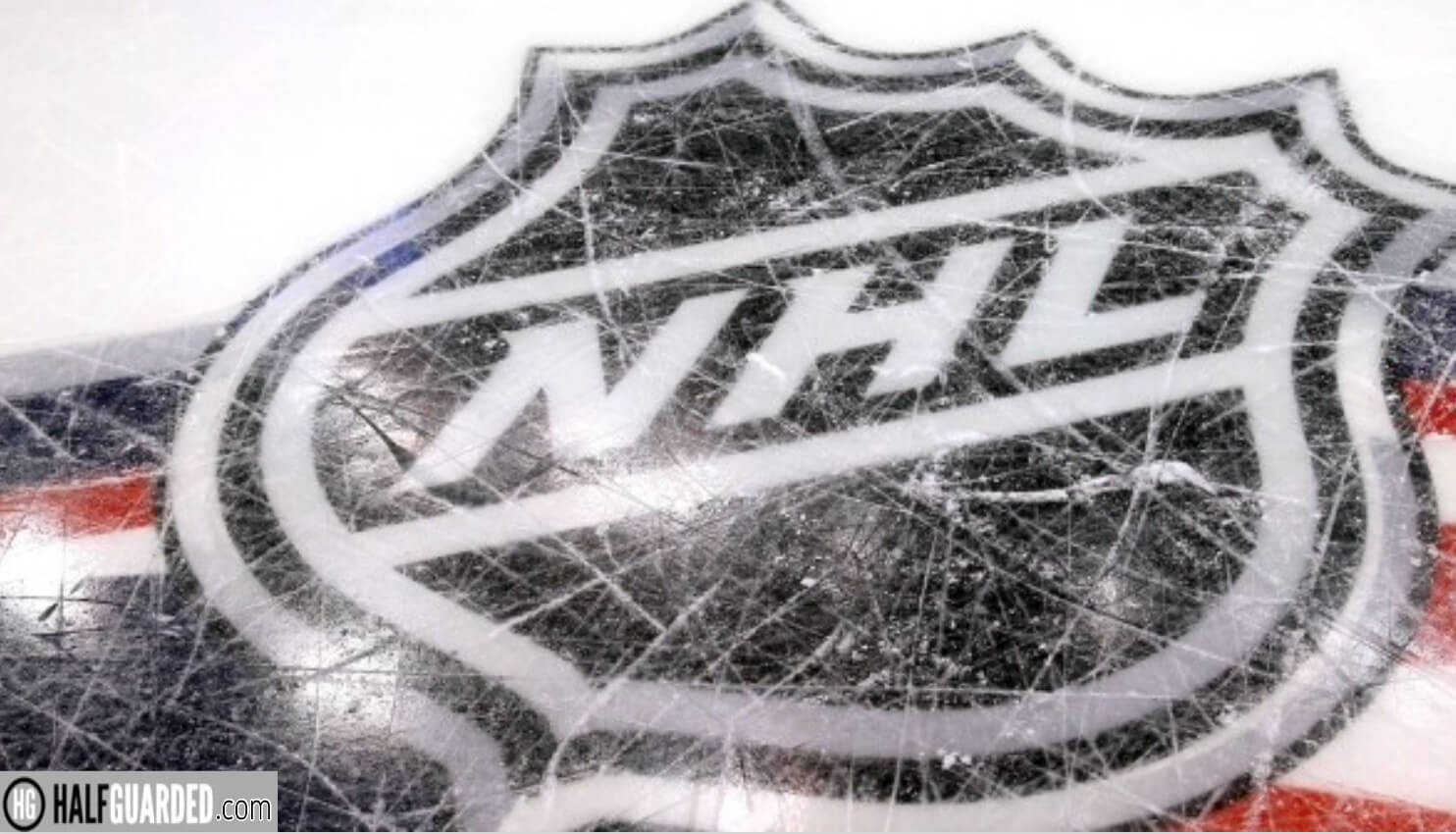 Stanley Cup Finals
Washington Capitals vs. Los Angeles Kings
And this is what it all comes down to, folks. Having both survived brutal seven game conference finals, the Caps and Kings enter the final round of the playoffs less than 100 percent. And in scenarios like that, it all comes down to whose defense remains the steadiest. The offenses here are pretty evenly matched, but here, I have to consider the Kings' D superior, especially when it comes to net-minding. All in all, this could be the fastest, points-heaviest Stanley Cup Finals ever (something that ought to really please Gary Bettman) but heading into games six and seven, what matters most is stopping the puck. The Caps have proven they can keep the rubber rolling, but they haven't proven themselves capable of stopping goal onslaughts. Meanwhile, that's been Los Angeles' bread and butter all season long … and while it won't be easy, that's an approach that ought to be enough to give them their third Stanley Cup championship in six years, with Jonathan Quick earning his second career Conn-Smythe in the process.
PREDICTION: Los Angeles in Seven