(NOTE: MIKE IS AWARE THAT MATT DOES NOT EXIST ON THIS SHOW FOR SOME REASON. ONCE I GET HOME I WILL TRY TO FIGURE OUT WHAT'S GOING ON.
I HAVE CHECKED INTO THIS AND SOMEHOW MATT'S HALF OF THE AUDIO DID NOT RECORD. FUCK YOU, SKYPE. I NOW SUPPORT NET NEUTRALITY.
I'm gonna leave these as is as a testament to my dumbness. It was a good show, too. A pony got its penis frozen off.)
Bear witness to an AWESOME UFC 220 preview, news about Jon Jones, the great loss of PVZ, and then just exactly what happened to a pony's penis?
OK. Bye, iTunes quick look preview thing, hello real people who truly matter!
This Week on the MMA AND STUFF PODCAST of FUN/UFC PODCAST of FUN:
UFC Fight Night Review – Stephens vs. Choi – Jessy Jess w/ a dead cat vs. PVZ w/ one arm.
Should Belfort get paid? Bisping doesn't want to look like a dick. Uriah Hall faints and has a seizure
Usman fought at 30%, wants Covington next. Dana hates him.
Matt Hughes returns.
Conor stripped? Tony Ferguson vs Khabib at UFC 223
Gaethje vs Poirier targeted for April or May…
GSP's stomach churns
Jon Jones may have passed a polygraph test
Romero sues a supplement company
Josh Barnett hates USADA
Jimmy Smith to UFC – Jay Glazer to Bellator
13 years ago today in MMA – TUF debuts
UFC 220 Preview- Miocic vs. Ngannou, Cormier vs Oezdemir
Bellator Preview- What's the main event? Chael, Rampage, Red King, Lima.
Stuff:
NFL Playoffs
Fake News Awards
Funeral home mixes up body twice
Shitty Police
Poor pony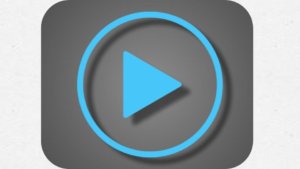 And makes sure to show your love for MMA AND STUFF (but only if you support a two state solution for Oregon).


Podcast: Play in new window | Download
Subscribe: RSS