Did Chael Sonnen throw a fight? Is Ronda Rousey a celebrity whiner? The sad case of Brett Rogers.
OK. Bye, iTunes, hello real people!  There's a lot of stuff on the show, as Matt seems to really like the "AND STUFF" portion of the show.  OK, maybe not, but the two idiots do make jokes and riff on some of the stuff happening in the world in addition to MMA stuff.
MMA PODCAST FUN/UFC PODCAST FUN:
Bellator 170: 

Was it a work?  

Where does Chael go from here?  

How will Tito be remembered?

Was Dana White mean to Mike Goldberg?

Brett Rogers has fallen on hard times (Mike almost cries).

Another dumb USADA failure.

Upcoming Fights.

Likelihood of McGregor vs. Pacquiao.

Bellator 171 Preview.

UFC on Fox Shevchenko vs. Pena Preview (Including the part where Mike realizes he confused Sarah Kaufmann with Sara McMann).

Trump so far, Ronda at Standing Rock, Superbowl, Greatness of Belichick and Brady, and women making signs.
All of that just there?  Matt's work!  Now you have an idea of what's going on!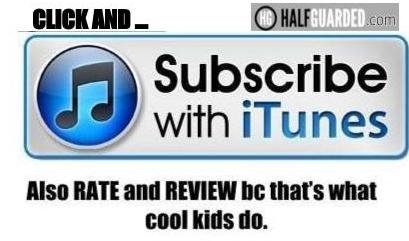 Podcast: Play in new window | Download
Subscribe: RSS