A lot of people were surprised when Democratic presidential candidate Hillary Clinton named Virginia Senator Tim Kaine as her official veep running mate. Indeed, the low-key politician really hasn't done or said much to get himself on the national radar. In fact, he's actually described himself as boring in interviews. Alas, is the man who very well could be the nation's next vice president of the United States really that uninteresting? Well, if you probe Kaine's background enough, you'll come to the realization that he's actually one of the more intriguing vice presidential selections to come along in quite some time. Don't believe me? Oh, you will after learning these 40 incredible and (probably) true facts about the man they call Kaine…
1. Tim Kaine was selected for the VP position after the Clinton campaign randomly selected a name out of a Prince William County, Virginia phone book. That he was a U.S. Senator was just a happy coincidence.
2. Tim Kaine really impressed Hillary with his karate chopping skills.
3. Tim Kaine is fluent in Spanish … well, fluent enough to get an order at Del Taco mostly right.
4, Tim Kaine likes his energy the way he likes his women … clean and renewable.
5. Tim Kaine's head is actually an elaborate Jack O'Lantern.
6. Tim Kaine has mercilessly fat-shamed Tom Vilsack for the better part of a decade.
7. Tim Kaine doesn't take no for an answer … if you know what I'm saying.
8. Tim Kaine asks Cory Booker if he can "dig, it sucka'" on a weekly basis.
9. Tim Kaine spent all weekend calling Bernie Sanders, repeatedly saying "but for real, you can have it if you want it … SIKE!"
10. Tim Kaine is allergic to sunlight.
11. Tim Kaine not only thinks abortion should be legal, he thinks it should be mandatory.
12. Tim Kaine sometimes gets hit in the skull with sticks by small Hispanic children, who expect his oversized cranium to explode with delicious treats.
13. Tim Kaine has been smiling non-stop since 1987.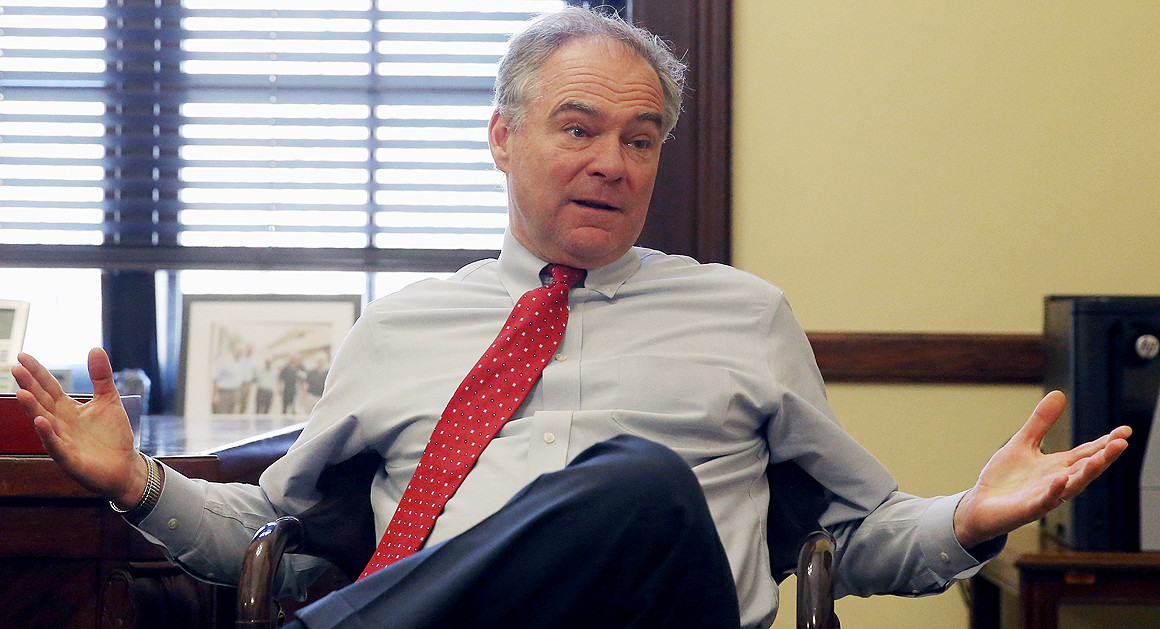 14. Tim Kaine still uses Ask Jeeves.
15. Tim Kaine actually became friends with Bill Clinton because they were on the same Counter-Strike clan.
16. Tim Kaine believes people should be allowed to use whichever restroom they want to … and he really wants to use yours.
17. Tim Kaine actually points to North Carolina when referencing Virginia on a map.
18. Tim Kaine bleeds mayonnaise and sweats tartar sauce.
19. Tim Kaine supports Black Lives Matter, but he still doesn't want them going anywhere near his daughters.
20. Tim Kaine rooted for Bane in The Dark Knight Rises.
21. Tim Kaine still wonders why Hillary Clinton texts instead of sending emails.
22. Tim Kaine named his dog "Ben Ghazi" because he thought he was funny.
23. Tim Kaine calls Elizabeth Warren "The Last of the Mohicans" when he knows she's too far away to hear him.
24. Tim Kaine may be against the death penalty, but he's 100 percent in favor of killing it on the dance floor.
25. Tim Kaine actually puts his pants on both feet at a time.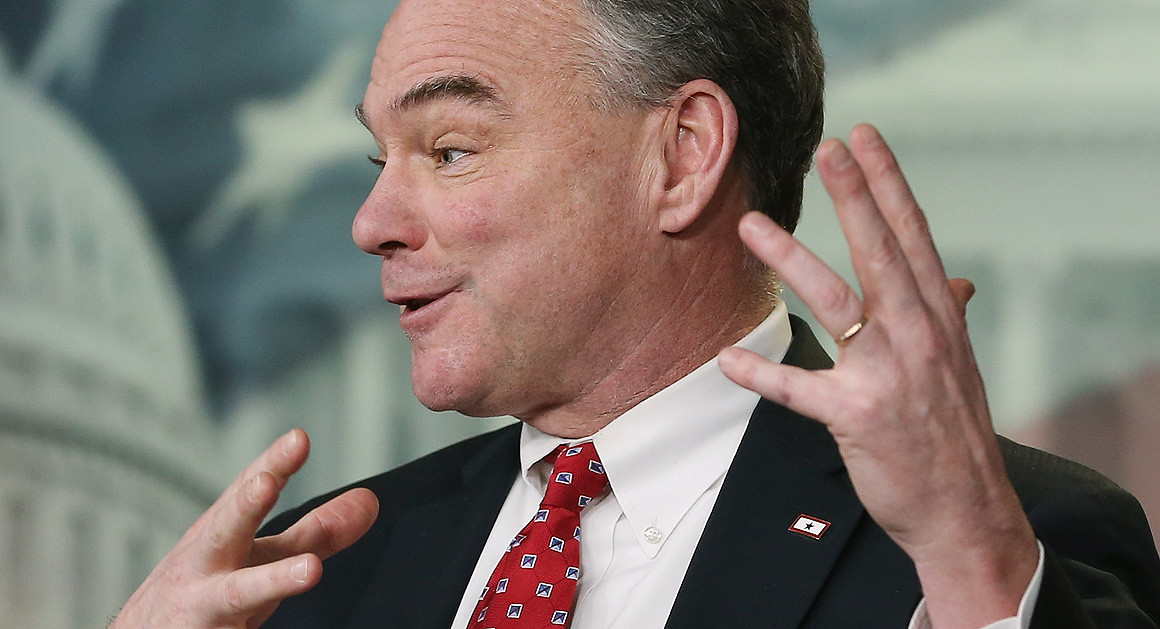 26. Tim Kaine sometimes forgets he exists.
27. Tim Kaine is the inspiration for Buffalo Bill in Silence of the Lambs.
28. Tim Kaine isn't racist, but he still sometimes refers to Barack Obama as "Diddy Kong."
29. Tim Kaine was horrifically burned in a mortuary accident in his youth.
30. Tim Kaine wants to tax the Internet.
31. Tim Kaine believes in abstinence-only everything.
32. Tim Kaine was, for a brief period in the early 1980s, the construction worker in The Village People.
33. Tim Kaine is the real reason your ex doesn't want you back.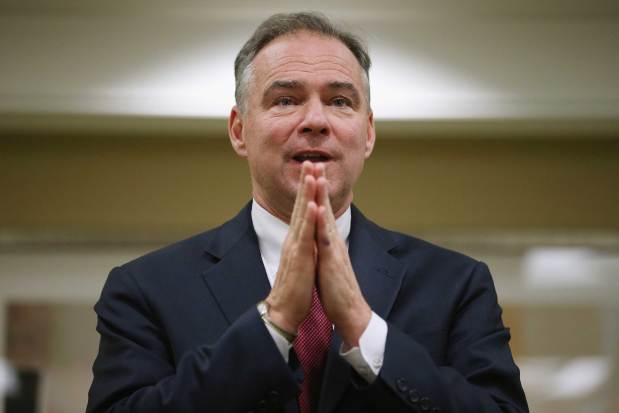 34. Tim Kaine's campaign slogan during his first Senate run was "Tim Kaine's a helluva drug."
35. Tim Kaine knows what really happened to Vince Foster.
36. Tim Kaine abhors white privilege, but he isn't giving up his.
37. Tim Kaine's only weak spot is his vestigial tail.
38. Tim Kaine sleeps inside Hillary's pantsuit pockets to cut down on campaign expenses.
39. Tim Kaine always is actually saying "I'm with herpes."
40. Tim Kaine can't wait to make America great again.