ROSE vs PVZ IN BATTLE OF JAIL BAIT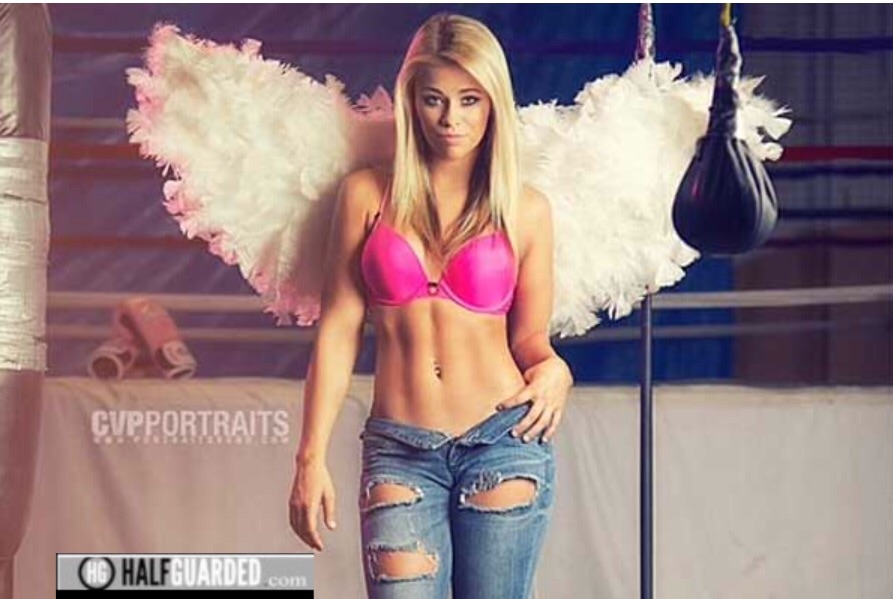 Joanne Calderwood, one of Scotland's best non-heroin exports is injured and won't be fighting Paige VanZant in December. But fear not, pervs, Rose Namajunas has stepped in and will be squaring off against everyone's favorite "but she told me she was 18" fighter. So, Dec 10 is headlined by PVZ v. Rose. Prepare your left hand for typing.
Tim Kennedy speaks mind; overestimates his usefulness
Tim Kennedy has said he'd rather fight in Bellator and that he hates Reebok. Really.
Here's how much I made in my last Strikeforce fight with sponsorship money. He's how much I made in a title fight in Strikeforce, and this is how much I'm gonna make now with the new Reebok deal Like, how can you argue that?" Keneddy told Submission Radio. "Because obviously I'm not an idiot. I'm a good business man. I own a bunch of business. And then they're like 'oh Tim, you're a liar'. I'd be like 'oh, well tough luck dude. Here's my income tax statement, and every one of my forms of income is listed and this fantastic quick book spreadsheet, that I'll provide to the public'.

"Like, you can't call bullshit on me, because everything I say is true, and then you're just going to have pie in your face. So I'm kind of like a tough one.

Given his concerns with the direction the UFC is heading in, Kennedy made it clear that he would rather fight for Scott Coker's Bellator. His contractual obligation to the UFC is the only thing stopping him from jumping ship.

"Scott's awesome. I love fighting for Scott. Scott was fun, Scott made exciting fights, Scott made entertaining fights. It wasn't quite Pride, but it was the best that you could do, without having a bunch of guys hopped up on every single steroid they put their hands on, you know, which is what Strikeforce was. It was an opportunity for people that like to entertain, to really put on and display their skillset. If I wasn't contractually obligated to the UFC, would I go fight for Scott Coker? I think I definitely would.

"I love the guy, I love fighting for him, and I kind of miss those days."
"Ugly" as they may be, it's no surprise no one wants to buy Ranger Rick's Fight Kit.
Diaz may return soon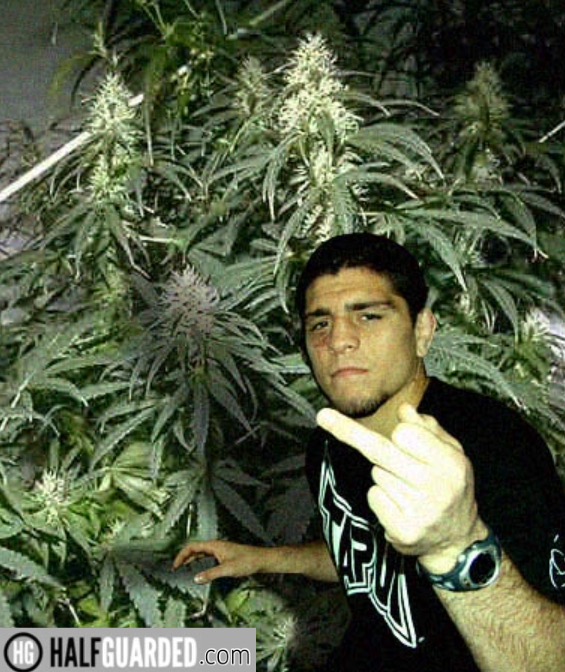 I. Told. You. And Diaz's legal team agrees. They tweeted that "progress is being made" with NAC. Notwithstanding the fact that we live in a day and age where legal teams use Twitter, WE TOLD YOU SO!!!
Just spoke with my legal team at Campbell & Williams and talks with the NV athletic commission are going well. We're working hard with them to get this right. Thanks for the support. @cesargraciebjj @natediaz209 @krongraciejiujitsu @riokid @rcsspence @matheusandre1 @graciefighterlodi @graciearmy209kids #jiujitsu #lodijiujitsu #mma @ufc

A photo posted by nickdiaz209 (@nickdiaz209) on Oct 27, 2015 at 7:08pm PDT
Meisha Tate to soon learn she has no real marketable skills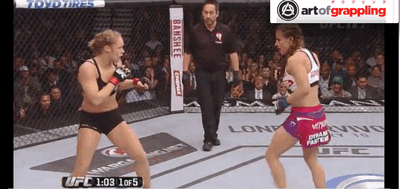 Tate spoke with ESPN's Brett Okomoto and basically lamented that if someone beats her, they get a shot. If she beats them, she doesn't. Note: Tate has been thoroughly murdered by Rousey over and over again.
"Dana White will say I'm one fight away, and then in his next interview, he'll say I'm a couple fights away," Tate said. "I keep seeing different headlines come out, and I don't know what to think.

 

"I fear that they want me to fight all the other top girls, and the connotation is that if they beat me, they get a title, but if I beat them, it's 'bring on the next one.' Essentially, I feel like they have deemed me as a gatekeeper, and that's fine for a while because I put myself there. I won and lost those fights. But there has to be some light at the end of that tunnel. If there's not, what is my future in this sport?

 

"It's a very fine line," Tate said. "All I can say is I don't want it to go in that direction, but anything is a possibility. If it's clear there's no way for me to get a title shot as long as Ronda has the belt, then I don't know. I suppose I have to look at my options. And that's not saying I will retire, but it's something I'd have to think about."

 

"I make myself as available as possible. But there comes a point when I cannot sacrifice what I believe in my heart to be right.

 

"I'm not saying the UFC is trying to bully me, but if they really want something and they get it in their head, that's all they want, and for me it's not that simple. When I don't feel right about something or if my heart's not into it, I'm not going to do it."
Hey, look, Ronda is in the news
It's a video. Of her talking to the media. HOORAY!!!! Sigh.