Russia
Welcome to this, Mike's American Preview of the 2018 World Cup post!  I've run down the initial groups, with my insightful and brilliant analysis for the teams and the countries they represent, found below.  Before that, how about some information on the tournament itself?
For those of you who don't know (read: my fellow Americans), this is how the World Cup works.  There are 8 groups of four teams.  Every team plays every other team in their same group, for a total of 3 guaranteed games per team.  After those games, the top two squads from each group advance, based on who had the most points (3 points for a win, 1 point for a draw, 0 points for showing up)(rude).  In the event that someone was caught kissing their sister, and given how many Europeans are involved in this, that's pretty likely, these are the tiebreakers, in order:
Overall goal difference.
Overall goals scored.
Points in matches between tied teams.
Goal difference in matches between tied teams.
Goals scored in matches between tied teams.
After the group stage, the first three games, two teams from each group will advance to the single-elimination 16-team knock-out portion of the tournament.  Then, well, you should know how a tournament works.  A complete listing of all American game times and channels is at the bottom.
It's all (not) quite complicated, as I'm sure you can imagine, so I shant waste much more of your time with non-preview words.

Loading ...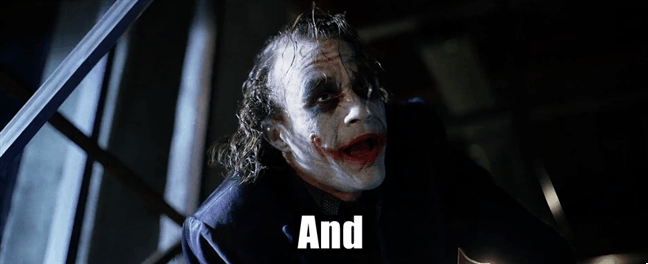 The 2018 World Cup Preview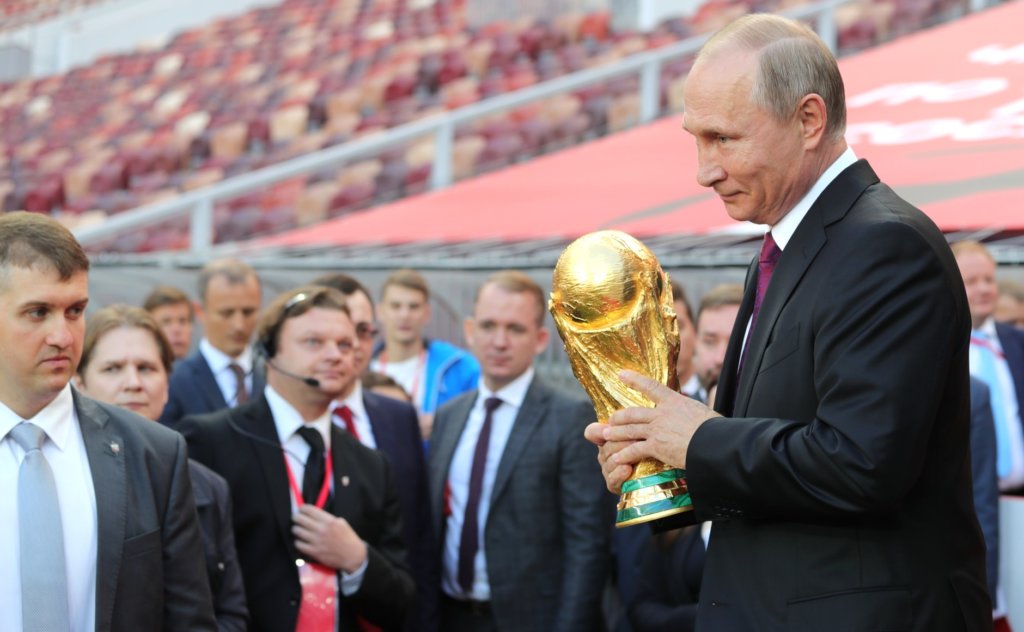 Group A: Russia, Saudi Arabia, Egypt, and Uruguay
From Liverpool with Love
The host nation of Russia gets thrown into the only group they could possibly escape, but I'm sure FIFA had nothing to do with that and it's totally random.  It's unlikely any other group will so heavily rely upon the shoulders of two men as will Group A.  With Salah for Egypt and Suarez for Uruguay not just important to their squad but essential, their health and performance controls this group.  If they play well, their respective sides should be able to go through.  Saudi Arabia isn't really a team and Russia sucks.  Thing is, Egypt also sucks, they just suck less because Salah is one of the greatest players on earth, having lead the legendary Liverpool FC to the Champions League Final.  Funny enough, Suarez was the talisman four years ago when Liverpool almost won the Premier League.
Uruguay is the most likely to win the group, as even without Suarez there is at least a semblance of a team and some good players (I was too harsh above when I said they rely on just him.  They don't, but I do think their opens of progressing far depend largely on Suarez's form).  Without Salah, Egypt probably wouldn't beat the US Women's Team – Saudi Arabia for sure couldn't.  The winner of the entire tournament is not found in this group.
Who Makes It Out of the Group?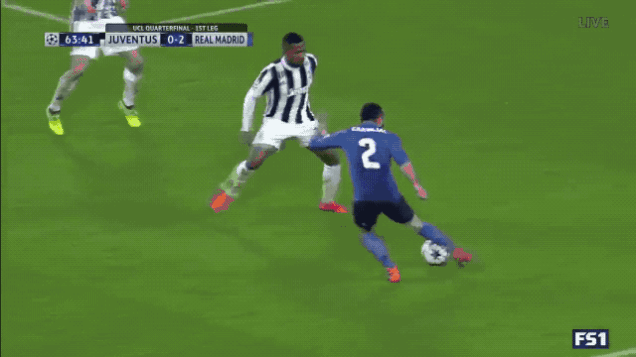 Group B: Portugal, Spain, Morocco, and Iran
Two Countries One Peninsula
Morocco is best known for a movie.  Iran is best known for oppression.  Portugal is best known for being the birth place of Ronaldo, one of the top 2 best players of his generation and arguably one of the greatest of all time. He single handily lead Portugal in winning the 2016 Euros because he's super good at kicking a ball.  A little known fact (it isn't really): Ronaldo is named after Ronald Reagan!  His mother was a big fan of Ronnie and, well, that's that (his full name is Cristiano Ronaldo dos Santos Aveiro because non-Americans like having lots of names).
Spain is my pick to win the whole thing.  They've also won The Whole Thing before, won other Major Things, and have the greatest goal keeper on earth, in his prime, between the posts.  My admiration for David de Gea knows no bounds.  It is true that he plays for Manchester United and is thus a clearly evil enemy of the Great and Honorable Liverpool but HOLY HELL is he good.  There are other good keepers in the world but he is far beyond them.  Seriously, he's the best.  THE BEST.  The rest of Spain is also very good, though they could use someone stepping up to score a goal or two because who knows what Costa will do, but I'm all about goalkeepers who stand on their head (whatever that's even supposed to mean).  Like playoff hockey, a great goalie can be key to winning a World Cup.
Who Makes It Out of the Group?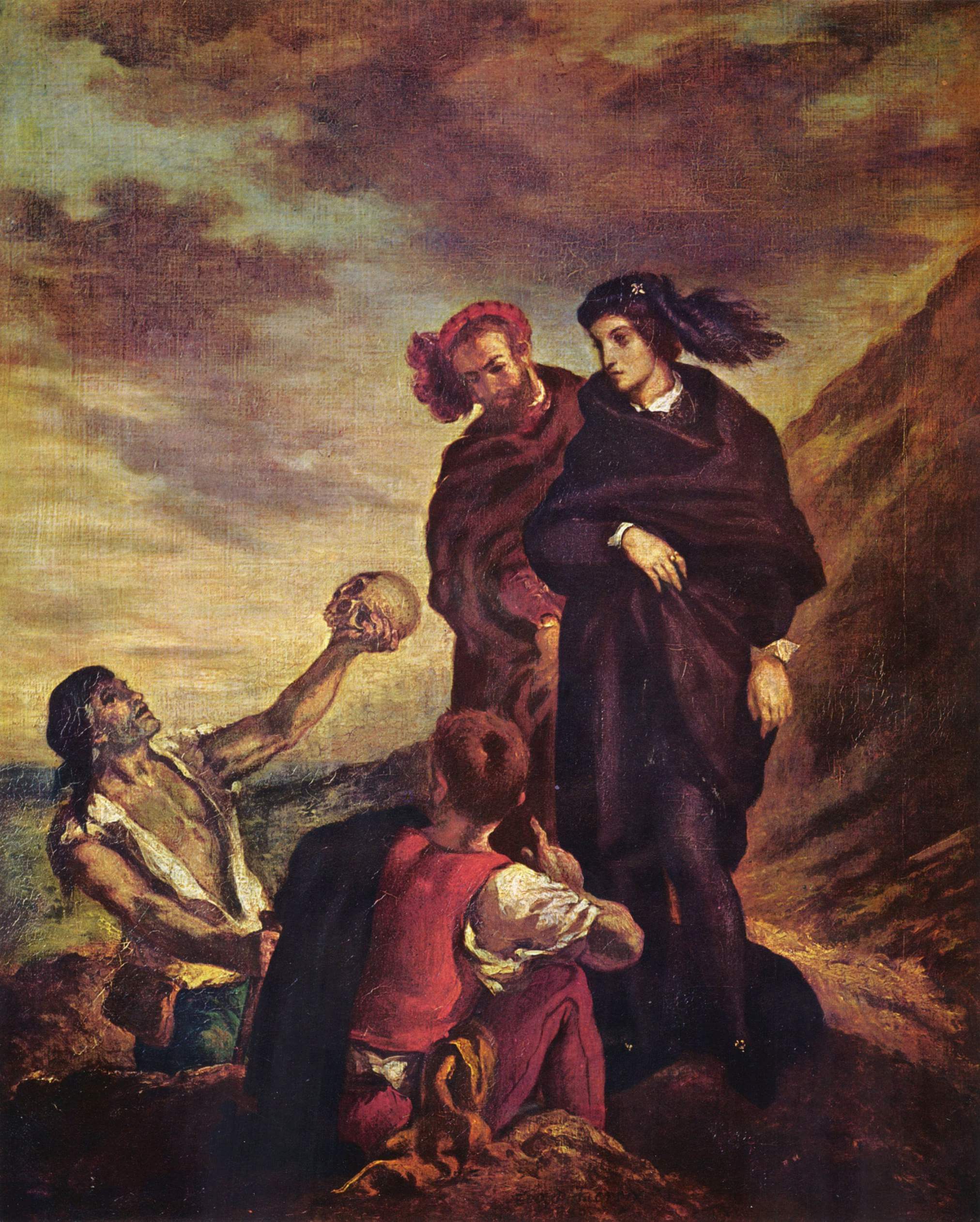 C: France, Australia, Peru, and Denmark
Wherefore art thou, France?
Australia's team nickname is my favorite name of all time of all names: The Socceroos.  It's like if mom names the team instead of dad.  Peru are from South America and, by default, have to be good just to escape that qualification.  France is better than almost any other squad out there and could legit win three World Cups in a row, what with all the great players they have that are all REALLY young – like, under 25 young and already world-class.  They should cakewalk through this group.  Of course, this is the French, a team so French that they once went on strike during a World Cup.  Still: they have a superb keeper, magic in the midfield and up front, and a history of success.  Note: their history actually has zero bearing on their future prospects but someone will bring it up anyways.  That someone is me.
Who Makes It Out of the Group?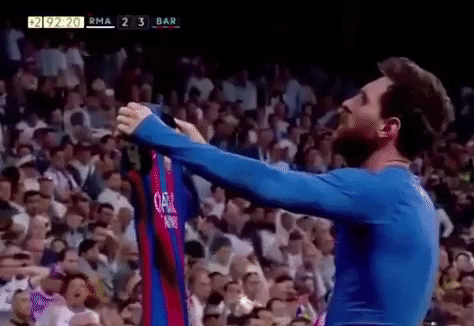 D: Argentina, Iceland, Croatia, and Nigeria
Don't Ask You Know Who to Pronounce Nigeria
It's possible that no one has ever been as good at anything as Messi is at football.  He's been the best player on earth for arguably a decade straight and has won everything you can imagine: every personal honor, every club honor, and Olympic Gold Medal, except…  Except for a World Cup.  He dragged Argentina to the finals in 2014, losing to Germany, and that was as close as he might ever get.  The current Argentina team is a wonder going forward but, like The Greatest Club on Earth, Liverpool, have some issues in the back.  They don't really have a quality goalie, certainly not one on the level of such a historically great team, and their defense is porous on a good day.  Now, again, attacking wise, the team is terrifying: Dybala, Aguero, and of course Messi could all realistically lead a line for any team (club or country) on earth.
Iceland became everyone's favorite team a few years back when they came outta nowhere to do well in the European Championships.  They had fun and inventive chants and claps and cheering and all that.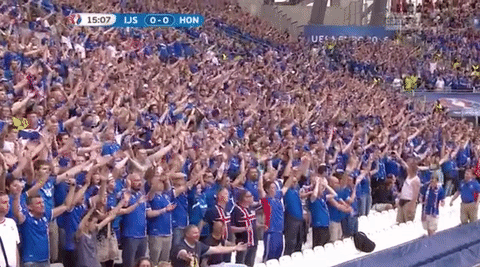 Croatia have one of my favorite players in Dejan Lovren (don't ask), and actually a decent enough midfield, and I think they'll win a game or two, but they're nothing all that great.  Nigeria are basically one or two good players and if they make it out of the group stage that would be an accomplishment.  Unlike in America, a team full of black dudes doesn't guarantee sports success.
Who Makes It Out of the Group?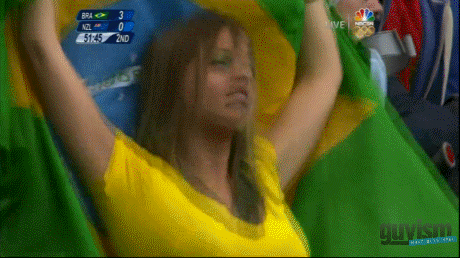 E: Brazil, Switzerland, Costa Rica, and Serbia
Look, The One Team Everyone Knows is Good
Anything can happen in life, acceptance of this truism is also irrelevant: shit will happen whether you want it to or not.  Making allowances for the possible, Brazil will be one of the top two teams in Group E.  There, I said it, I went out on a limb, risking public shame, but I believe what I believe: Brazil is very good at football.
It really isn't fair to anyone else that the rest of the Brazilian group is a country known for watches and famously being cowards, an island that easily could be Puerto Rico or Cuba for all Americans know, and Serbia, a country so insignificant that there aren't even easy and cheap jokes to make at its expense.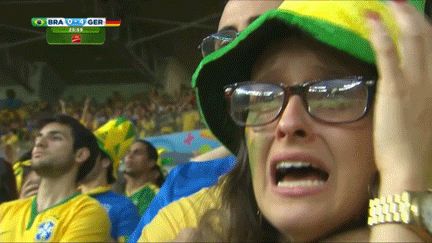 For those who aren't in the know, Brazil is every bit as good as their reputation.  When your co-worker picks them in the office pool, they're probably going to look like they know what they're doing, even though they obviously only picked them because it was obvious.  Honestly, Brazil could probably field half a dozen teams – at least – who could qualify for the tournament, and at least 2-3 that might realistically win the entire thing.  There is no weakness with Brazil.  They have the most talent, they play together, they're in their peaks, they have experience, just … it's unfair.  Even countries like Germany and France, which boast ridiculous depth and are amongst the favorites to win the World Cup, put a target on Brazil's back.
When you're as good at anything as Brazil is at The Beautiful Game, you assume everyone is out to get you.  Because they are.
Who Makes It Out of the Group?
F: Germany, Mexico, Sweden, and South Korea
Germans in Mexico
There's this idea that Americans should root for Mexico in the tournament, on account of our failure to qualify.  This is the idea possessed by fucking morons.  I get that people use sports to make political points, these things happen, but don't talk to me about some Buddy Buddy "We'll Show Trump" bullshit love-in I'm supposed to engage in.  Mexico is a disgusting SHITHOLE country when it comes to football.  Mexican fans have a deserved reputation for being pieces of shit.  They're thugs who throw urine at America players, chant racist and homophobic shit for shits and giggles, and are genuine scum.  This is to say nothing of the ridiculousness of someone telling me how grateful they are to be American while waving a Mexican flag in my face.  Fuck Mexico.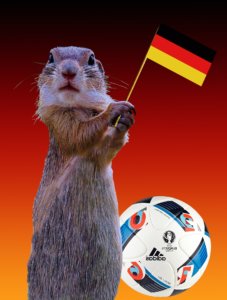 Who Makes It Out of the Group?
Germany
Sweden (Mexico should but won't on account of them being no-good bitches)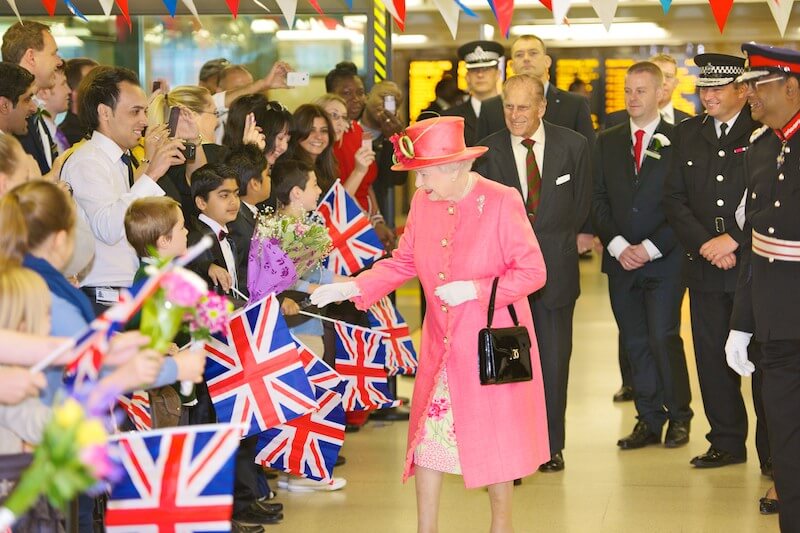 G: Belgium, Panama, Tunisia, and England
The Group of Disappointment
Tradition dictates that there be a so-called Group of Death: a World Cup group that is generally well stacked in terms of teams, with only one squad seen as favorites and three others as possible deputies.  This isn't that group.  This is the Group of Disappointment.  Belgium have been the "black horse" darlings of football for seemingly their third World Cup cycle in a row.  There is ridiculous talent, from Eden Hazard to Thibaut Courtois in goal, the team looks great on paper, but the Titanic also looked ok on paper. (I have no idea if it actually did, but I presume so.)
England are the best team in the world to follow if you're a neutral fan and here's why: they have a lot of big names – guys you would've heard about like Harry Kane – and an obvious reputation as having created the game but make no mistake: England will disappoint you if you actually care.  The British care.  A lot.
As sure as I am that Brazil will escape their group, I am sure that England will fuck up.  Maybe they'll lose to Tunisia or Panama – those are certainly very, very, very shitty squads who no one expects to win a game, so odds are one of them will beat England.  Seriously, Tunisia has a handful of players that are signed by teams you might've heard of – let alone players you've heard of, period – and Panamanian players' career high is usually joining an MLS side.  These are BAD teams.
Who Makes It Out of the Group?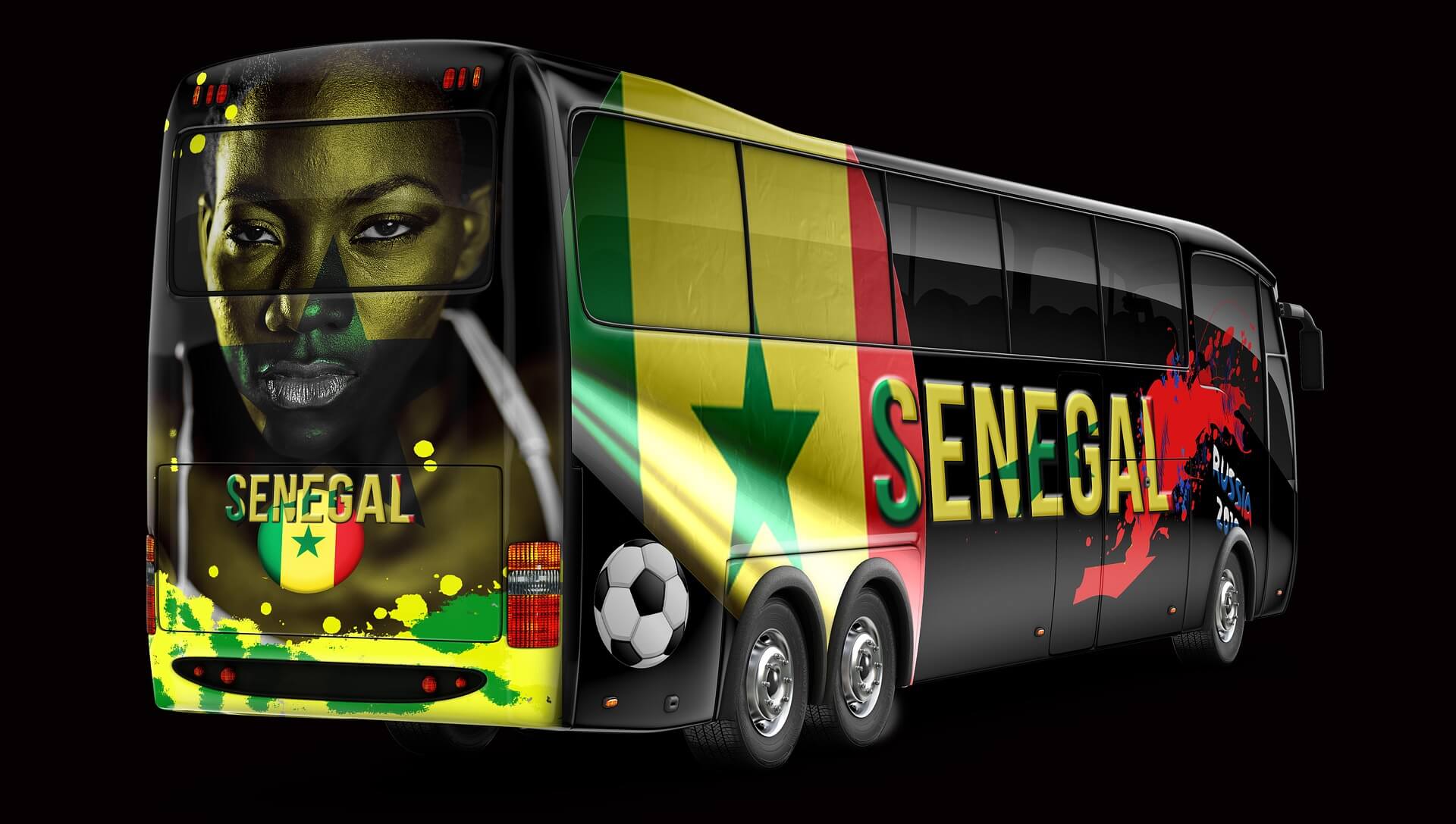 H: Poland, Senegal, Colombia, and Japan
So a Polish Guy Tries to Win a Game of Football and …
Senegal has Sadio Mane, he also of Liverpool FC fame.  They have nothing else.  Japan isn't very good.  Colombia is decent for a South American team, with some really good players, but they're still simply a decent South American team.  They're better than anything America could dream up, sure, but that's it.  Poland has Robert Lewandowski.  He is one of the greatest scoring players on earth and will probably be the subject of a rather large bid for his services this summer.  He is responsible for everything his team does (probably escape the group and then lose).
Who Makes It Out of the Group?
And that's it, everyone, the entire tournament has been previewed!  I can't wait to watch all of the games – and I do mean ALL of them (a lie) – and hope you have fun.  I specifically hope your country wins the entire thing, unless you're from Mexico, in which case you can go fuck yourself.
Mike's Official 2018 World Cup Winner Prediction: SPAIN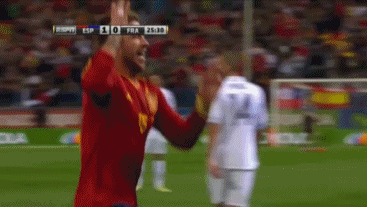 HOW TO WATCH THE 2018 WORLD CUP (in America)
(This is 90% for my own personal self reference.)
THURSDAY, JUNE 14
Russia vs. Saudi Arabia 11 a.m. ET Moscow Fox
FRIDAY, JUNE 15
Egypt vs. Uruguay 8 a.m. ET Yekaterinburg FS1

Morocco vs. Iran 11 a.m. ET Saint Petersburg Fox

Portugal vs. Spain 2 p.m. ET Sochi Fox
SATURDAY, JUNE 16
France vs. Australia 6 a.m. ET Kazan FS1

Argentina vs. Iceland 10 a.m. ET Moscow Fox

Peru vs. Denmark 12 p.m. ET Saransk FS1

Croatia vs. Nigeria 3 p.m. ET Kaliningrad FS1
SUNDAY, JUNE 17
Costa Rica vs. Serbia 8 a.m. ET Samara Fox

Germany vs. Mexico 11 a.m. ET Moscow FS1

Brazil vs. Switzerland 2 p.m. ET Rostov FS1
MONDAY, JUNE 18
Sweden vs. South Korea 8 a.m. ET Nizhny Novgorod FS1

Belgium vs. Panama 11 a.m. ET Sochi FS1

Tunisia vs. England 2 p.m. ET Volgograd FS1
TUESDAY, JUNE 19
Poland vs. Senegal 8 a.m. ET Moscow FS1

Colombia vs. Japan 11 a.m. ET Saransk Fox

Russia vs. Egypt 2 p.m. ET Saint Petersburg Fox
WEDNESDAY, JUNE 20
Portugal vs. Morocco 8 a.m. ET Moscow FS1

Uruguay vs. Saudi Arabia 11 a.m. ET Rostov Fox

Iran vs. Spain 2 p.m. ET Kazan Fox
THURSDAY, JUNE 21
France vs. Peru 8 a.m. ET Yekaterinburg FS1

Denmark vs. Australia 11 a.m. ET Samara Fox

Argentina vs. Croatia 2 p.m. ET Nizhny Novgorod Fox
FRIDAY, JUNE 22
Brazil vs. Costa Rica 8 a.m. ET Saint Petersburg FS1

Nigeria vs. Iceland 11 a.m. ET Volgograd Fox

Serbia vs. Switzerland 2 p.m. ET Kaliningrad Fox
SATURDAY, JUNE 23
Belgium vs. Tunisia 8 a.m. ET Moscow Fox

Germany vs. Sweden 11 a.m. ET Sochi Fox

South Korea vs. Mexico 2 p.m. ET Rostov Fox
SUNDAY, JUNE 24
England vs. Panama 8 a.m. ET Nizhny Novgorod FS1

Japan vs. Senegal 11 a.m. ET Yekaterinburg Fox

Poland vs. Colombia 2 p.m. ET Kazan Fox
MONDAY, JUNE 25
Saudi Arabia vs. Egypt 10 a.m. ET Volgograd Fox/FS1

Uruguay vs. Russia 10 a.m. ET Samara Fox/FS1

Iran vs. Portugal 2 p.m. ET Saransk Fox/FS1

Spain vs. Morocco 2 p.m. ET Kaliningrad Fox/FS1
TUESDAY, JUNE 26
Australia vs. Peru 10 a.m. ET Sochi Fox/FS1

Denmark vs. France 10 a.m. ET Moscow Fox/FS1

Iceland vs. Croatia 2 p.m. ET Rostov Fox/FS1

Nigeria vs. Argentina 2 p.m. ET Saint Petersburg Fox/FS1
WEDNESDAY, JUNE 27
South Korea vs. Germany 10 a.m. ET Kazan Fox/FS1

Mexico vs. Sweden 10 a.m. ET Yekaterinburg Fox/FS1

Switzerland vs. Costa Rica 2 p.m. ET Nizhny Novgorod Fox/FS1

Serbia vs. Brazil 2 p.m. ET Saint Petersburg Fox/FS1
THURSDAY, JUNE 28
Japan vs. Poland 10 a.m. ET Volgograd Fox/FS1

Senegal vs. Colombia 10 a.m. ET Samara Fox/FS1

England vs. Belgium 2 p.m. ET Kaliningrad Fox/FS1

Panama vs. Tunisia 2 p.m. ET Saransk Fox/FS1
SATURDAY, JUNE 30
Round of 16: Match 50: Group C winner vs. Group D runner-up 10 a.m. ET Kazan Fox/FS1

Round of 16: Match 49: Group A winner vs. Group B runner-up 2 p.m. ET Sochi Fox/FS1
SUNDAY, JULY 1
Round of 16: Match 51: Group B winner vs. Group A runner-up 10 a.m. ET Moscow Fox/FS1

Round of 16: Match 52: Group D winner vs. Group C runner-up 2 p.m. ET Nizhny Novgorod Fox/FS1
MONDAY, JULY 2
Round of 16: Match 53: Group E winner vs. Group F runner-up 10 a.m. ET Samara Fox/FS1

Round of 16: Match 54: Group G winner vs. Group H runner-up 2 p.m. ET Rostov Fox/FS1
TUESDAY, JULY 3
Round of 16: Match 55 (Group F winner vs. Group E runner-up) 10 a.m. ET Saint Petersburg Fox/FS1

Round of 16: Match 56 (Group H winner vs. Group G runner-up) 2 p.m. ET Rostov Fox/FS1
FRIDAY, JULY 6
Quarterfinal: Match 57 (Match 49 winner vs. Match 50 winner) 10 a.m. ET Nizhny Novgorod FS1

Quarterfinal: Match 58 (Match 53 winner vs. Match 54 winner) 2 p.m. ET Kazan FS1
SATURDAY, JULY 7
Quarterfinal: Match 60 (Match 55 winner vs. Match 66 winner) 10 a.m. ET Samara Fox

Quarterfinal: Match 59 (Match 51 winner vs. Match 52 winner) 2 p.m. ET Sochi Fox
TUESDAY, JULY 10
Semifinal: Match 61 (Match 57 winner vs. Match 58 winner) 2 p.m. ET Saint Petersburg Fox
WEDNESDAY, JULY 11
Semifinal: Match 62 (Match 59 winner vs. Match 60 winner) 2 p.m. ET Moscow Fox
SATURDAY, JULY 14
Third-place match: Match 63 (Match 61 loser vs. Match 62 loser) 10 a.m. ET Saint Petersburg Fox
SUNDAY, JULY 15
Final: Match 64 (Match 61 winner vs. Match 62 winner) 11 a.m. ET Moscow Fox