If you're not following professional wrestling, you really are missing out on the greatest cultural satire of the day. Pro wrestling has always been a weird yet peculiarly insightful commentary on the times, perfectly mirroring the prevailing attitudes and changing mores of society at large. Just take a look at the WWF in the 1990s. When the decade began, their flagship moneymaker was an All-American, prayer-sayin', vitamin-takin' muscleman from Venice Beach who waged highly symbolic war against a turncoat Iraqi sympathizer. When the decade concluded, its star attraction was a beer-swillin' skinhead from Texas whose arch enemies included a Satanic priest, a multi-millionaire Samoan who made fun of everybody and – yes – even a pastiche of the Nation of Islam. Saturday Night Live couldn't possibly dream of producing a better comedic reflection of the times – even if the material, at heart, was never meant to inspire laughter.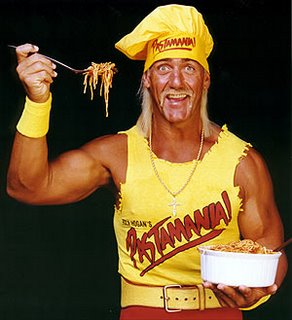 That's not the only reason people watch pro wrestling – go ahead, send Dave Meltzer a tweet and I'm sure he'll list a million-billion reasons why it's the greatest athletics spectacle and performance art on the planet – but I do believe that's the reason why professional wrestling becomes a hot commodity, at specific intervals, in U.S. pop culture. The two biggest "boom" periods for wrestling just so happened to be points in time in which American culture concurrently experienced major shifts towards what could only be described as unashamedly exploitative entertainment. Come on, do you really think it's a coincidence pro wrestling got popular all of a sudden in 1985, when we were seeing the rise of the trashy TV talk show (ask your parents about Geraldo and Morton Downey, Jr., kids!) and the even trashier 24-7 music video hedonism on MTV, and 1998, when the most popular syndicated program on TV was The Jerry Springer Show and pre-political South Park was cable television's hottest commodity?
For reasons we can't totally explain, every now and then, America gets itself a hankering for some good old fashioned tastelessness. And whenever it does, the pro wrestling industry – as perhaps the greatest refracting glass of our collective appetite for sleaziness and immorality – almost always experiences monstrous growth in business.
And folks, I think it's about time the pro wrestling business got big again.
Wrestling is about to be popular again. Real popular. This is why.
After the big boom periods of '85 and '98, there really hasn't been another transcultural explosion in pro wrestling popularity. Then again, there really hasn't been that much consumer demand for defiantly anti-P.C. entertainment, either. The election of Donald Trump, the superstardom of Conor McGregor, and even the return to greatness of the Oakland Raiders, in some ways, heralds the end of tactfulness in American culture. After a good decade or so of being told how to think and feel and to avoid fracturing anyone's fragile little ego at all costs, the masses are champing at the bit to revel in entertainment that – to put it bluntly – doesn't give a damn about offending anyone.
The perfect conditions are in place for pro wrestling's comeback. Like 1985 and 1996, you have not just one company putting out great stuff, but about a dozen across the globe – each of which port about their own unique brand identities and attitudes. Don't like the "PG" nature of mainstream WWE programming? Well, you can always watch New Japan's million-billion star technical showcases, the brass-balled insanity of Lucha Underground or even the Kayfabe murdering meta-comedy of small-time operations like Pro Wrestling Guerrilla. If you've got a hankering for WCW, circa 1992, you can always watch Ring of Honor, and if you've got a hankering for WCW, circa 2000, you can always watch the Smashing Pumpkins-owned TNA. There really isn't a modern day analogue to ECW – which, really, did more to drive the "Attitude Era" than even Stone Cold did – but there's still enough variety (and enough quality product) to appeal to practically every kind of consumer out there.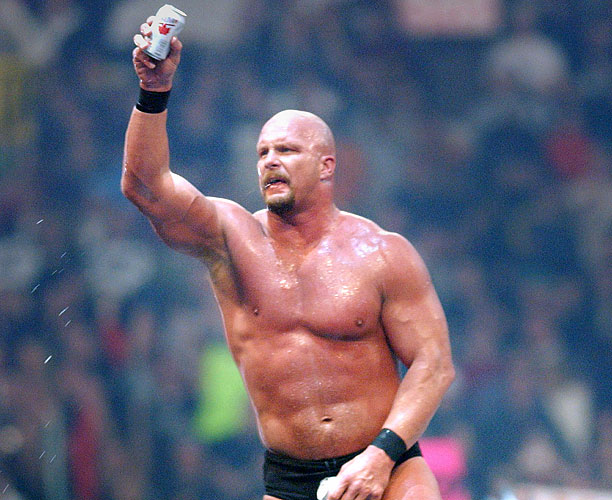 Whereas the 1985 boom was instigated by the so-called "rock and wrestling" trend and 1998's boom was ushered in on the backs of what could rightfully be called "shock and wrestling," I think the next great boom period – which, really, could happen as early as next year – will come in the form of "crock and wrestling." By that, I mean the product will get so incredibly bizarre, crass and self-reflexive that it becomes some sort of meta-entertainment – an absolute joke being promoted as reality, but with tongue planted so firmly in cheek that you can't tell whether the product is being intentionally stupid or subversively brilliant. I know that sounds like a hard thing to wrap your head around, but all you have to do is take a look at the following incident in PWG to understand exactly what I'm talking about.
I mean, how in the hell could anyone not enjoy that? It's just so weird, so crude, so intelligence-insulting and so damn hilarious that you can't look away. It completely blurs the line between embarrassingly stupid and ingeniously clever, offering a kooky kind of performance art experience that has no historical antecedents I can think of.
Have you ever noticed how when reality gets a little bit too real, the pro wrestling business profits? Back in 1985, everybody was scared shitless of nuclear war and catching AIDS, and along comes this weekly soap opera of fake violence staring a tall orange dude who beats up ethnic stereotypes for our amusement. The late 1990s roll around and we're trying to grasp the idea of what the Internet really means and how to cope with the sudden emergence of globalism and, hey, what do you know, the most popular thing on TV becomes a program about a bald-headed bodybuilder beating up his boss and an armada of borderline offensive caricatures of pimps, hideously burned necrophiliacs and the mentally ill.
And today? We live in a society where half of the country is afraid alt-right nationalists are going to send them to concentration camps or choke them to death on the city streets and the other half thinks a gaggle of LGBT/Black Lives Matter/ISIS operatives are going to "knockout game" them to death the next time they venture to the mailbox. What better way to face these demons safely than to put them inside the squared circle – that great parody of American life it is – and watch our communal trepidations literally beat the mess out of each other like Rock 'Em Sock 'Em Robots?
Trump's America, by virtue of his election, wants confrontational entertainment. We don't want to pussyfoot around "polarizing" social issues anymore and by god, we want to have a chuckle at somebody else's expense. We want to see winners and losers again, and we want high drama – not just the professional drama of the NFL and the UFC, but the absurdly stupid drama that pro wrestling has been providing Americans on a weekly basis for at least a half century. We want sex and violence, but we want a very unreal kind of sex and violence, the kind of debauchery and mayhem that exists in an synthetic vacuum totally unbeholden to the cardinal laws and virtues we have to abide by in U.S. society. And atop it all, we want some sense of personal retribution – we can't challenge our colleagues at work to ladder matches and we can't "win" jobs by virtue of a steel cage showdown, but damn it, in the wacky world of professional 'rasslin, beating people senseless remains the only TRUE way to settle interpersonal disputes.
That's the kind of absurdly aggressive "closure" we've been seeking as a nation for the better part of 20 years. And professional wrestling – which is pretty much the closest thing we have in contemporary society to the minstrel shows of yore – might just be the perfect low-culture platform to shake off our post-P.C. anxieties.