August 28, 2015
Pechanga Resort & Casino
Temecula, California
UPDATE: Some dude got hurt and now Coenen is on Spike.  YAYAYAYAYAYAYAYAY!!!!
Ladies and Gentleman, welcome to our Bellator 141 Results and Live Coverage (and be sure to check out our ADCC 2015 Results article, which has the very best grapplers in the world competing for the year's biggest prize) which is obvious from the title.  We will just meander thoughts in and out as the night happens.  Honestly, who cares: WE GET FIGHTING AND YES MARLOES COENEN!!!!!!
We are starting our coverage, well, whenever this goes up, but won't be doing fight by fight for the undercard because no one actually cares about a local kid with a 2-0 record who is there to sell tickets.  I'm looking at you, Cung Le. (Random insult.)
1. Raphael Butler vs. Lorenzo Hood
1. Arlene Blencowe vs. Marloes Coenen
Coenen took her down with ease. Took her back like it was nothing. Rode that for round one with ease. She's so great. Round two, Future Mrs. Ex Coughlin with another easy takedown. Brief stand up before Ms. Perfect gets the takedown Bc of course she does. Armbar. Done.
MARLOES COENEN WINS BECAUSE SHE IS PERFECT.
2. Josh Burns vs. Justin Wren
Disgusting fat guys have crap ass boring first round. Think of how tough it is for the UFC to find quality HWs. Now imagine a promotion with 1/10th the money and visibility. Odds are you are in better shape than these guys, aesthetically at least.
Round two is two fat guys hanging on each other with an occasional knee. This is the world's worst fettish porn.
I now hate life. This is that bad. But look at BIG PUGGLE  aka Samson. He's so cute.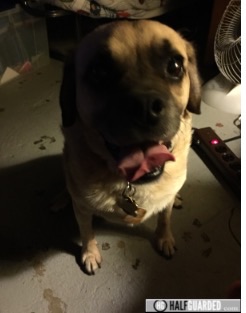 This fight sucks.
WREN WON. If you care then you didn't see this fight. If you did see it and cared then I hope you die.
Now Wren is speaking African. No. Really. He spent five years in the Congo helping people (he's a good person unlike me). He addressed what I presume is an actual Pigmy tribe. I don't mean that in a subtle, western, racist way: he was addressing actual pigmys.
How much have I had to drink: What is happening?!?!?
SHOUT OUT to Paul ACE Fountain (did I get that right? Vodka make things tough) doing good work himself at WO.com. 
PITBULL WINS. No one cares. No shit: at least THREE people from his own camp have the nickname Pitbull.
3. Saad Awad vs. Patricky Freire
It's more like all the action has been outside the cage, said the announcer. What a damming statement
Two rounds in and this sucks too. At least My Love was impressive tonight.
LOL  Melvin I TESTED POSITIVE FOR COCAINE – A DRUG WHICH ONLY SHOWS UP ON A DRUG TEST WITHIN 48 HOURS OF USE AND THEREFORE I AM A MORON Guillard is the main event.
MAIN EVENT (yes, really)
4. Melvin Guillard vs. Brandon Girtz
Girtz won a boring decision. He cut a boring promo. Marloes, you are a goddess. You are the only reason anyone watched this crap fest.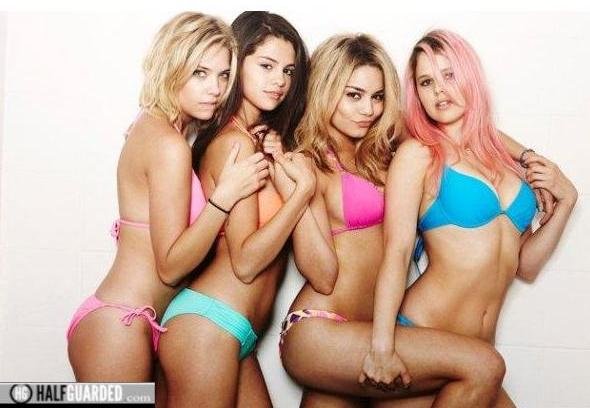 BELLATOR 141 RESULTS
MAIN CARD Spike TV, 9 p.m. ET
Melvin Guillard vs. Brandon Girtz
Saad Awad vs. Patricky Freire
Josh Burns vs. Justin Wren
Raphael Butler vs. Lorenzo Hood
PRELIMINARY CARD MMAjunkie, 7:45 p.m. ET
A.J. Matthews vs. Emiliano Sordi
Derek Anderson vs. Brent Primus
Arlene Blencowe vs. Marloes Coenen
Steven Ciaccio vs. Curtis Millender
Johnny Cisneros vs. Gabriel Miglioli
Luc Bondole vs. Ray Sloan
Adrienna Jenkins vs. Lissette Neri
Josh Barnes vs. A.J. McKee
Ilima MacFarlane vs. Maria Rios