Geroge Washington Carver is one of those guys who I'll never do justice. You really should go read his entire Wikipedia and then finish up with my take below.
George Washington Carver (1860s[2][3] – January 5, 1943), was an American botanist and inventor. He actively promoted alternative crops to cotton and methods to prevent soil depletion.
I had no idea he died in the 40s. Hell, I didn't know he was alive in the 20th century.
He wanted poor farmers to grow alternative crops, such as peanuts and sweet potatoes, as a source of their own food and to improve their quality of life.
He has indirectly contributed to the death of millions of kids who're allergic to peanuts. He's history's greatest anonymous monster.
He was widely recognized and praised in the white community for his many achievements and talents. In 1941, Time magazine dubbed Carver a "Black Leonardo".[6]
They were only peanuts, guys, slow your roll.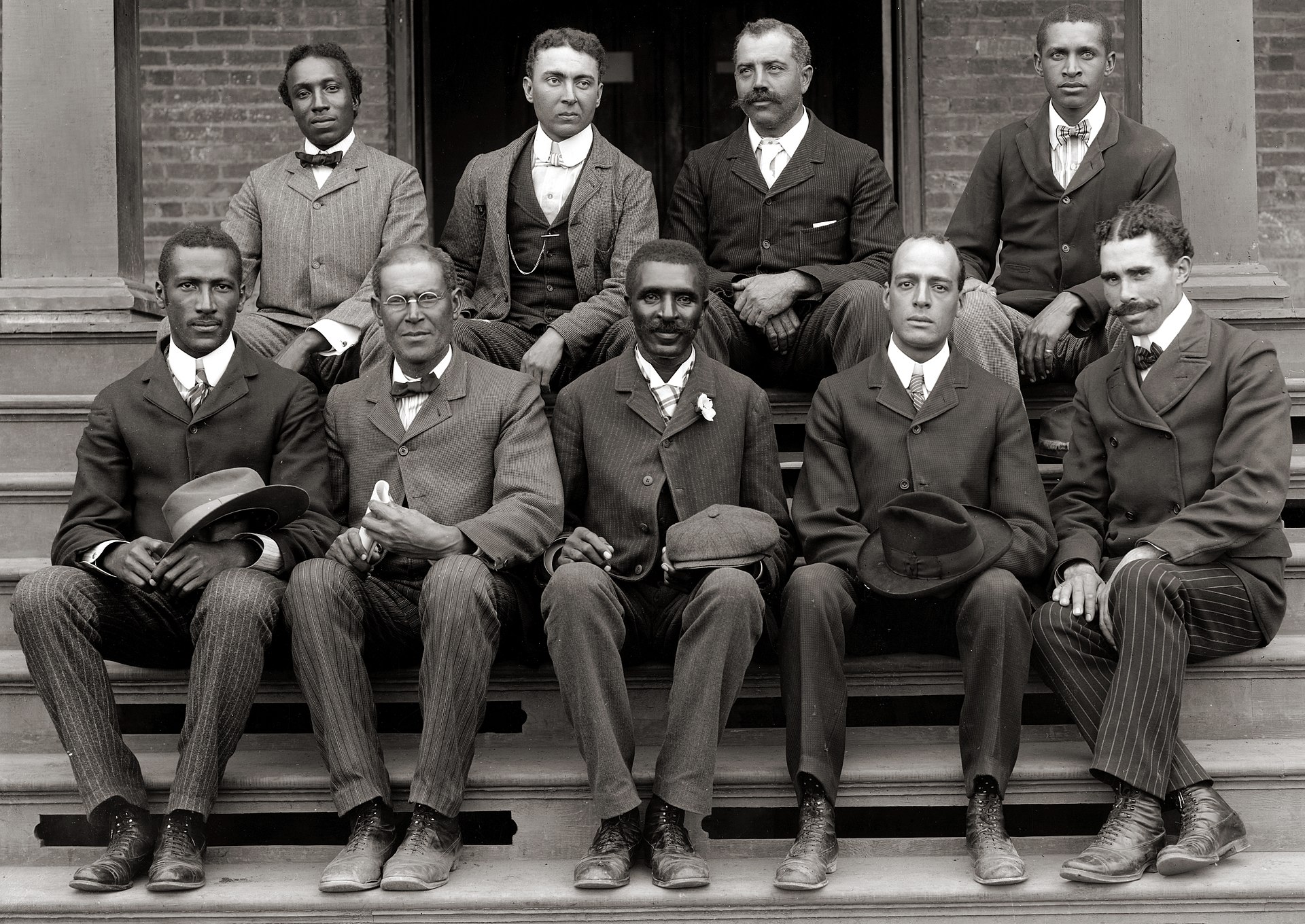 George Washington Carver was born into slavery in Diamond Grove, Newton County, near Crystal Place, now known as Diamond, Missouri, some time in the early 1860s.
Imagine your birthday being, "Early part of that decade."
When George was only a week old, he, a sister, and his mother were kidnapped by night raiders from Arkansas. George's brother, James, was rushed to safety from the kidnappers. The kidnappers sold the slaves in Kentucky. Moses Carver hired John Bentley to find them, but he located only the infant George. Moses negotiated with the raiders to gain the boy's return, and rewarded Bentley. After slavery was abolished, Moses Carver and his wife Susan raised George and his older brother James as their own children. They encouraged George to continue his intellectual pursuits, and "Aunt Susan" taught him the basics of reading and writing.[8]
If you're a slave, is it really kidnapping? Does a slave really care? I mean, I get that they'd care if they got sent to a super bad owner but outside of that: you're still a slave.
Black people were not allowed at the public school in Diamond Grove. George decided to go to a school for black children 10 miles (16 km) south in Neosho. When he reached the town, he found the school closed for the night. He slept in a nearby barn.
How did ANYONE back then ever not die?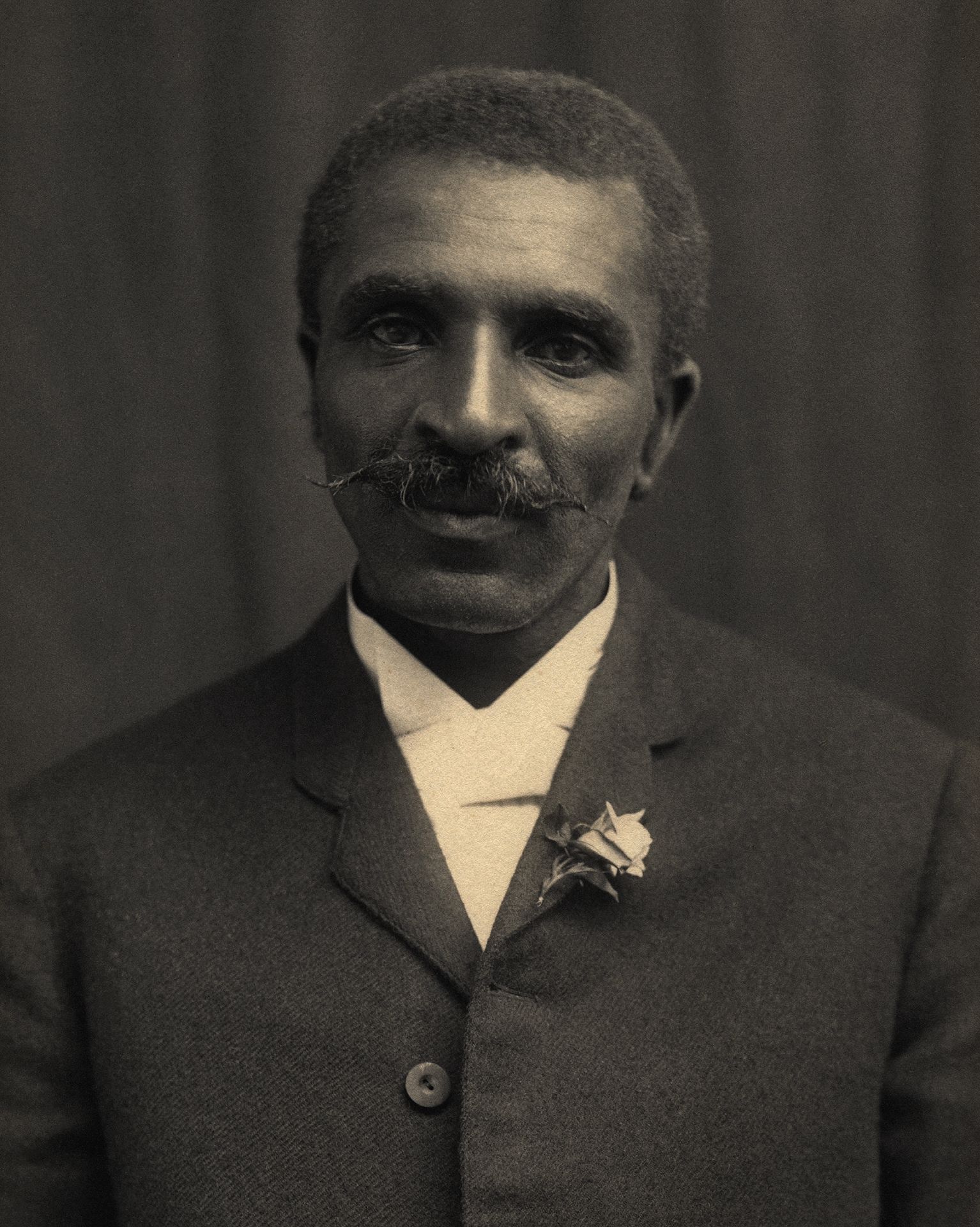 In early 1888, Carver obtained a $300 loan at the Bank of Ness City for education.
The balls to buck a mountain's worth social pressure and give a loan to a black dude in the 1800's.
He taught methods of crop rotation, introduced several alternative cash crops for farmers that would also improve the soil of areas heavily cultivated in cotton, initiated research into crop products (chemurgy), and taught generations of black students farming techniques for self-sufficiency.
This is incredible. He did more to save lives than some fraud like that Abe Lincoln guy. (Seriously, though: what a hero.)
During the last two decades of his life, Carver seemed to enjoy his celebrity status. He was often on the road promoting Tuskegee University, peanuts, and racial harmony.
Those three obviously go hand go hand in hand.
President Theodore Roosevelt publicly admired his work.
Privately, he thought he was a no good son of a bitch.
Let's close this month and this great man with some darn good life advice:
Carver viewed faith in Jesus Christ as a means of destroying both barriers of racial disharmony and social stratification.[42] He was as concerned with his students' character development as he was with their intellectual development. He compiled a list of eight cardinal virtues for his students to strive toward:
Be clean both inside and out.
Neither look up to the rich nor down on the poor.
Lose, if need be, without squealing.
Win without bragging.
Always be considerate of women, children, and older people.
Be too brave to lie.
Be too generous to cheat.
Take your share of the world and let others take theirs.