Chael Sonnen stars on The Apprentice when the super duper hit TV show returns to the air.  No one knows when it'll be coming back but it will.  What's more, with Donald Trump busy being way, way, waaaaaaaaaaaay too close to becoming President, Arnold Schwarzenegger will host this edition of Celebrity Apprentice.
That means that a show that was hosted by a businessman turned TV personality turned legitimate presidential candidate is now hosted by a man that was a businessman turned movie star turned governor of California.  How on earth can there be two people with nearly that same resume?  Though I guess Sonnen was an amateur wrestler, turned cage fighter, turned real estate agent, turned attempted politician, turned TV personality.
Sonnen won't be alone, of course, because that'd be weird.  He'll be joined by (deep breath):
Laila Ali (who I'm sure will be involved in a Ronda Rousey reference somehow), Brooke Burke-Charvet (who I remember being a sex symbol, but that was when I was in high school and I'm approaching middle age so … yeah), Eric Dickerson, Boy George (seriously?), America Ninja Warrior host Matt Iseman (a host of a show counts as a celebrity?), Carrie Keagan (who has ENORMOUS breasts),  Carson Kressley (whoever the fuck that is), Lisa Leslie, Jon Lovitz (Jon Fucking Lovitz), Mötley Crüe vocalist Vince Neil, Former WWE Personality Snooki, Kyle Richards (no clue)(wait, is he a NASCAR guy?), Porsha Williams (no clue), Ricky Williams (who will allow us to make weed jokes all the time), and Carnie Wilson (who I only know as being fat but may no longer be fat).
With his real estate experience, I'm sure Sonnen will do great.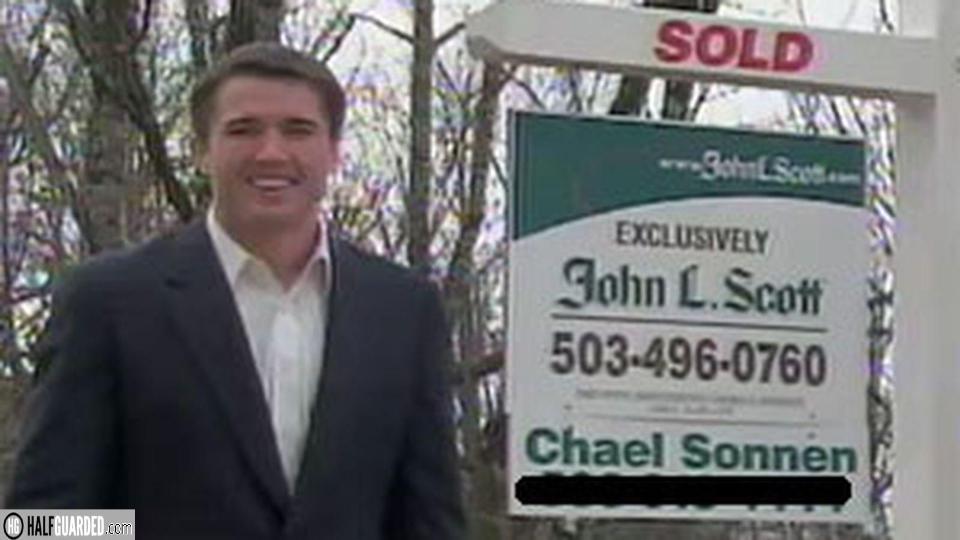 Frankly, Sonnen on The Apprentice feels like a perfect match.  How hasn't this already happened?