Yup.  CM Punk is debuting at UFC 203.  If this is the first you've heard about this news, great!  If not (and let's face it: it's a solid "not") then you've been reminded.
Mickey Gall is still the opponent.  Reem vs Miocic is still the main-event.  Cleveland is still the location.  Cleveland.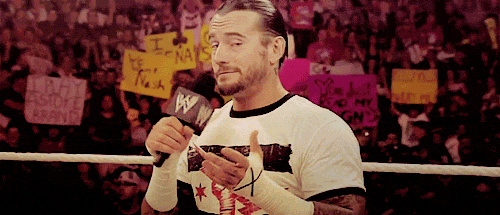 It used to be easy to make fun of Cleveland because the town is just a rust colored, war zone-esque, crater.  Now they have an NBA Champion, UFC Champion, and most importantly a WWE Champion!  It's a fucking title town all of the sudden.
We'll have all the pertinent details as they come out.  If they do come out.  Word is that mole has been killed but we'll see…
UFC 203 Card
Heavyweight Stipe Miocic (c) vs. Alistair Overeem
Heavyweight Fabricio Werdum vs. Ben Rothwell
Welterweight CM Punk vs. Mickey Gall
Lightweight Nik Lentz vs. Mairbek Taisumov
Lightweight Damir Hadzovic vs. Yusuke Kazuya