Quicken Loans Arena (a house built on ripping people off with high interest loans!)
Cleveland, Ohio, United States of 'MERICA 
Welcome, one and all to our UFC 203 Results aka UFC 203 FREE LIVE STREAM (of consciousness) post. While headlined by Cleveland's own, Stipe Miocic, defending his UFC Heavyweight Championship against Alistair Overeem, one suspects a lot of interest will focus on CM PUNK's UFC DEBUT. CM Punk's opponent is Mickey Gall, who we had on The Show. There are links for it everywhere. Or you can just look to your right.
Shall we get to it?

Loading ...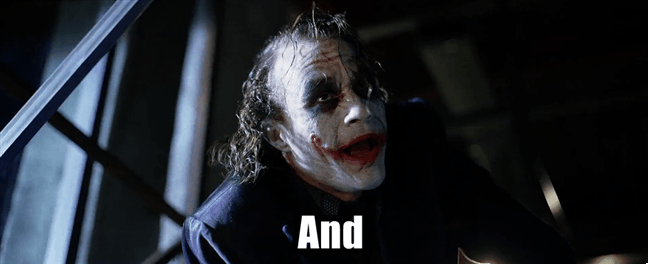 UFC 203 Fight Pass Prelims – aka UFC 203 FREE RESULTS aka UFC 203 FREE STREAM of consciousness ONLINE with CM PUNK's UFC DEBUT FIGHT 
 * Damir Hadzovic vs. Yusuke Kasuya *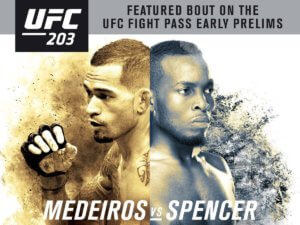 * Yancy Medeiros (171) vs. Sean Spencer (170) *
Welterweight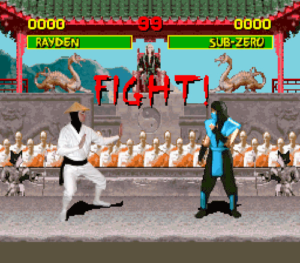 Both moving a lot early on but neither landing.  Yancy looks like he's trying to time one punch or something.
Both men are kinda throwing a jab out here and there to feel things then letting loose a body kick.  But as a general rule, they aren't really doing much.
And then Spencer lands an overhand right that is the first good strike of the night.  And now a left hook off a combo.  Yancy tries to respond with a spinning backfist but nope!
Another straight right from Spencer lands.  He seems to have found his distance a bit better thus far.
Yancy comes in but a Spencer jab keeps him at bay.  Spencer is disrupting the rhythm of Yancy.
Yancy with a head kick. It was blocked but Spencer still got hurt.  He's wobbled.
Crowd is now Ric Flair WOOing.  And that's the kinda crowd we have tonight.
Spencer lands a good right at the end of the round.
Round Two
Spencer starting off behind his jab.  And YANCY KICKS HIM IN THE HEAD AND DROPS HIM DEAD!
Spencer gets caught in a guillotine. He defends, gives up his back, Yancy locks in the choke and IT IS OVER!
UFC 203 WINNER: YANCY, R2, SUB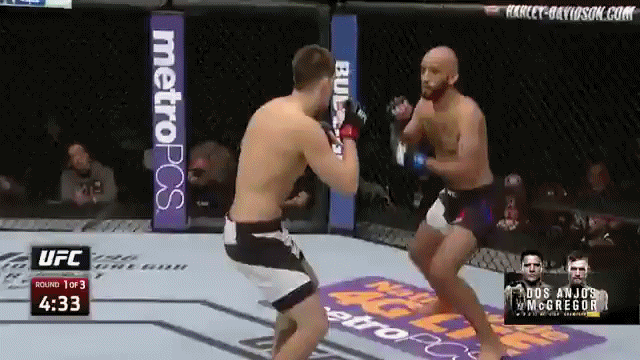 Should You Watch?
Sure.  Especially the second round of fun!
Yancy says:
For the most part I feel like going up in weight class really helped me. Emotionally, mentally, physically, I'm just a better all-around fighter. I'm a real versatile fighter. I wanted to show that and just fight and I felt like this weight class is my weight class. I wanted to show Joe (Silva) and the UFC I'm here to fight. I feel like 170 is more of a natural weight class for me to show off my skill sets.

UFC 203 FOX SPORTS 1 PRELIMS aka UFC 203 FREE RESULTS aka UFC 203 FREE STREAM of consciousness ONLINE with CM PUNK's UFC DEBUT FIGHT 
* Ian McCall vs. Ray Borg *
* CB Dollaway (205) vs. Francimar Barroso (205.5) *
Dolloway got hurt by an elevator. And he's not the first guy to suffer problems with an elevator. Seriously.
* Drew Dober (155) vs. Jason Gonzalez (156) *
Turn off the Lightweight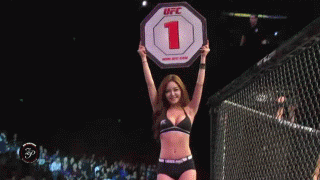 Drew trying to duck down and come over top with a left hand to nullify the big height advantage of Jason.
Drew drives through for a power double but Jason stuffs it.
Drew is loading up with big power; every punch is an attempt at a home run.
Aaaaaaaaaaand Jason gets kicked in the Argonauts.
Drew slams a series of punches into Jason's head.  And more.
MORE!
MORE!!!!!!!
IT IS OVER!!!!!
UFC 203 WINNER: DOBER, R1, KO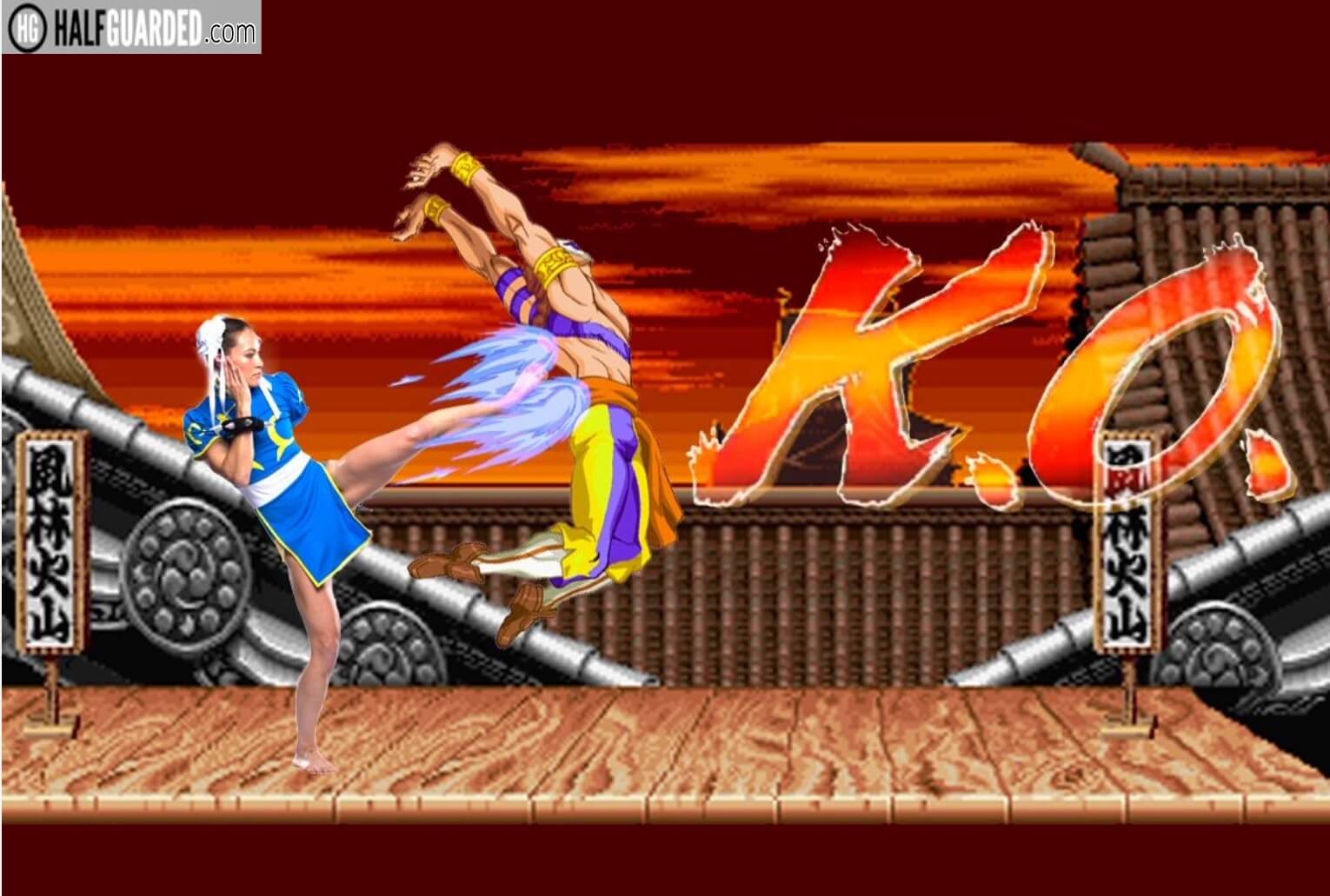 Should You Watch?
FUCK YEAH!
Says Dober:
We knew going in that he was an aggressive fighter, so early on I was watching him and then when it was time to turn it on I did just that. I have a world class gym and coaches behind me right now. I want more exciting fights in the UFC Lightweight division.
* Nik Lentz (156) vs. Michael McBride (158) *
It's Dark in Here, Where's the Lightweight
Lentz with an early right hand.  And another.
Lentz with a lazy TD attempt, McBride with a strong whizzer to defend.
Scramble.
Lentz gets behind, sends McBride for a ride, McBride pops up, Lentz trips him down, hits a few punches, but McBride springs up, Lentz drags him down.
McBride rolls for a kneebar.
Lentz defends it with ease, stays on top, and is now in halfguard(Ed.com).
Nik passes, McBride rolls, Lentz rides the back and peppers some punches here.
McBride looking for a way out but Lentz is either riding him or threatening a guillotine to keep the late replacement honest.
McBride grabbing a leg for an attempt single leg but Lentz is easily sprawling on him while he punches the head.
Lentz tries to cradle  McBride over but McBride responds by hanging on to a leg.  In theory, Lentz could roll into an Oma plata here.  Instead: he is punching him in the face because this is a cage fight.
Full back control from Lentz as the round ends.
 Let's look at a pretty girl.
Lentz with his hands up coming in on McBride.
Lentz over extends, slips as he gets hit, and McBride gets the back.
Scramble, they're up, McBride shoots, Lentz diving on a choke.  No dice.  He uses it to stand and get behind McBride quickly.  Looking to take the back.  Misses the choke.
Lentz on top in mount now.
Heavy elbow.
A relentless violent smothering.
McBride is breathing through his mout, he's now caught in an arm triangle choke if he moves the wrong way.  He doesn't though.
McBride is rolling a lot while hanging onto a leg but Lentz is beautiful with his balance and positioning, always managing to stay on top.
Back control.  Two hooks.  Flattened out.  Pounding.  It's over!
UFC 203 WINNER: Lentz, R2, TKO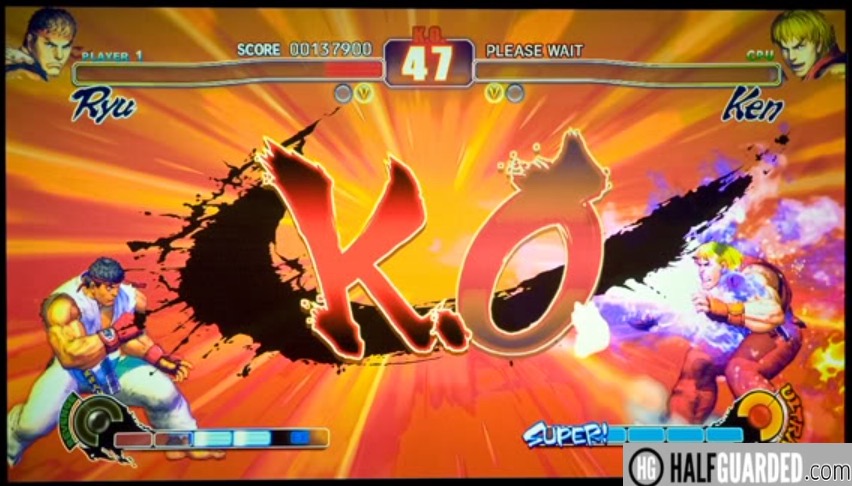 Should You Watch?
It was fine.  "Workman-like" as they say.  You'll be ok if you don't watch it though.
Lentz thanked GOD for his beating the shit out of a man inside a cage.  When asked for comment, He Is Who Is responded: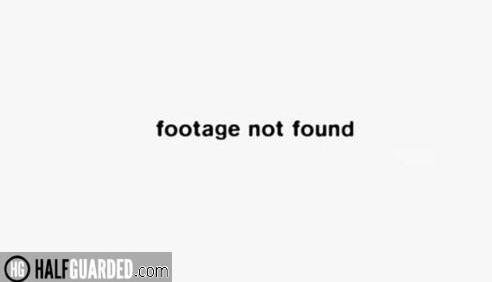 We're a good hour away from the start of the PPV and this place is packed.  Looks like a full house to me.  Lots of annoying pro wrestling fans.  I hate Ric Flair a lot right now.
* Caio Magalhães (185.5) vs. Brad Tavares (186) *
Stuck in the Middleweight
Caio starts this bad bo off by kicking Brad right in the belly.  Hard.
Brad says I can do that too, but only I'll kick you in the leg.
Caio ducks under a punch, grabs a single, dumps Brad, but Brad springs right up to his feet.
Caio pressing against the cage, trying to find the hips for the TD.  He's really in tight on Brad.
Brad just pushes him away.
They circle for a bit before Caio again tries a TD.  Brad though easily digs under hooks, presses Caio against the cage, and forces the Brazilian to play defense.
To his credit, Caio circles and turns the tide the other way.
They both throw a knee here and there.
This round has been filled with the kind of excitement you see at a chess match.
We need boobs to save this.
More of the same.  They stay on the outside and both throw pot-shot kicks.
Brad, when it ever happens, definitely has crisper and better hands.  But, nah, why bother with something exciting and successful…
Oh, look, a clinch.
(And this show had been going so well too.)
Un-clinch.
Brad with a hard leg kick.
I rag on this – and it IS boring – but they're both exerting a lot of energy.  But so do teenage boys while having sex; doesn't mean they're any good at it.
…
So I hear.
And the crowd goes "boo."
Brad lands a right hand.  To the face!  Really.
Caioo returns that with a failed takedown attempt.
My grandparents fought at Normandy for this? (They didn't; I think they were Korea or something.)
Boobs!
A…. Clinch!
Caio dives for a guillotine. I always write "dives" with a guillotine – guess that's my favorite verb for that choke.
Anyways.  He didn't get it.
They're standing now.  I'll bet no one hurts the other.
Brad throws a jumping knee and the crowd responds like they saw a KO of the year.  It didn't do damage.
Bradley showing more urgency.  Showing it not succeeding.
This comes to a mercy killing end.
UFC 203 WINNER: Brad Tavares, split dec.
Should You Watch?
Not if you value your time.  You should value your time.  We have so little of it on this big blue ball of spinning water and detritus.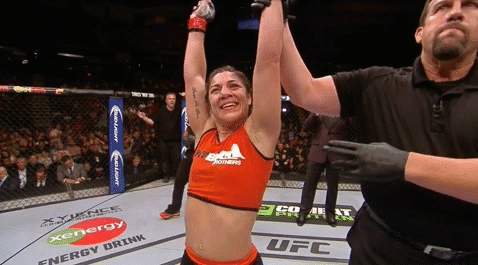 * Jessica Eye (135) vs. Bethe Correia (135) *
Women's Bantamweight
Bethe out to "Titanium" proving that – as always – the women have more unique music.  I.e., not Nu-Metal.
Oh, she's boo'd by the way.  Because Eye being from here and all. She does have a tall blonde in her corner. Definite positive.
Eye out to some rap music shit that is horrible so I take back the previous comment.
The crowd's reaction to Eye is crazy.  Deafening in the most true sense of that word.
Bethe gets popped in the nose right away.
As Bethe circles near the cage, Eye is cutting her off well.  Both seem content to plant and throw, but Bethe is standing very straight, head high, chin up.
Bethe right a nice right hand that smacks the jaw.
Eye slips a punch and lands a right. Bethe then does the same.  Both having a lot more success countering than leading.  Must be because men lead during dancing so women are naturally better counter-fighters.
No?
Brief flurry where no one landed, then a brief clinch where no one did anything.
For the record, Bethe is in all yellow and Eye in all blue and IT IS SO MUCH BETTER THAN THE DUMB BLACK AND WHITE.
Eye feinting her right.  Bethe secures deep double underhooks as she thinks trip.  Eye pushes the face and they separate.
Crowd roars as it ends even though it wasn't like it was awesome or anything.
Marks.
"Let's go Jess" chant to help move along a round that has so far been devoid of action.
Bethe is moving forward more this time.  Maybe found a distance she likes.  A jab snaps back the head of Eye.
They just stand, size each other up, get into range, and play a game of chicken as they punch for a few moments.
Crowd is now booing.
Eye throwing some front kicks now.  Bethe walks pass them and let's her hands go.  Nothing seemed to land.
Bethe with a right hand that connected well.  Eye is definitely moving a lot more here; Bethe pressing for sure.
Then Bethe tries a takedown so bad that Eye sidesteps her like a matador.
Round ends.  Crowd cheers.
Eye lands a right a minute in.
Bethe bites on an Eye feint.
Bethe clubs Eye with a right hand.  That was the best strike of the fight.
Neither is fighting with any sense of urgency and they should be because the first two rounds were toss ups.  Someone relay this message to their corners.
Bethe fires a right.  Eye is kinda smiling as she moves, jabs, and moves.  90 seconds for something fun to happen.
Eye literally runs away a Bethe tries to engage.  She tries to reset and jab.  She has quicker hands but is seemingly afraid of Bethe's power.
30 seconds to go and Bethe clinches up and starts palm striking Eye's head.
Crowd goes APE SHIT with ten seconds to remaining.
Both girls raise their hands like they won.
Bethe REALLY acting like she won.  Dancing.  Cheering.  Crowd no like that.
I like that.
UFC 203 WINNER: Bethe Correia, split dec.
Should You Watch?
NOPE! NOPE! NOPE!
OMG!  WATCH THE INTERVIEW!  The crowd hates this so much that I literally cannot hear a thing.  Bethe is like this awesome heel without meaning to be one but being right chick right place.  SHE STARTS TO DANCE FOR THEM!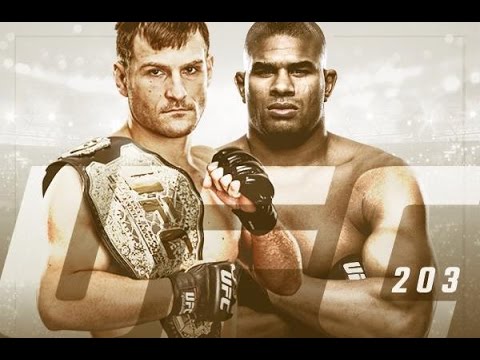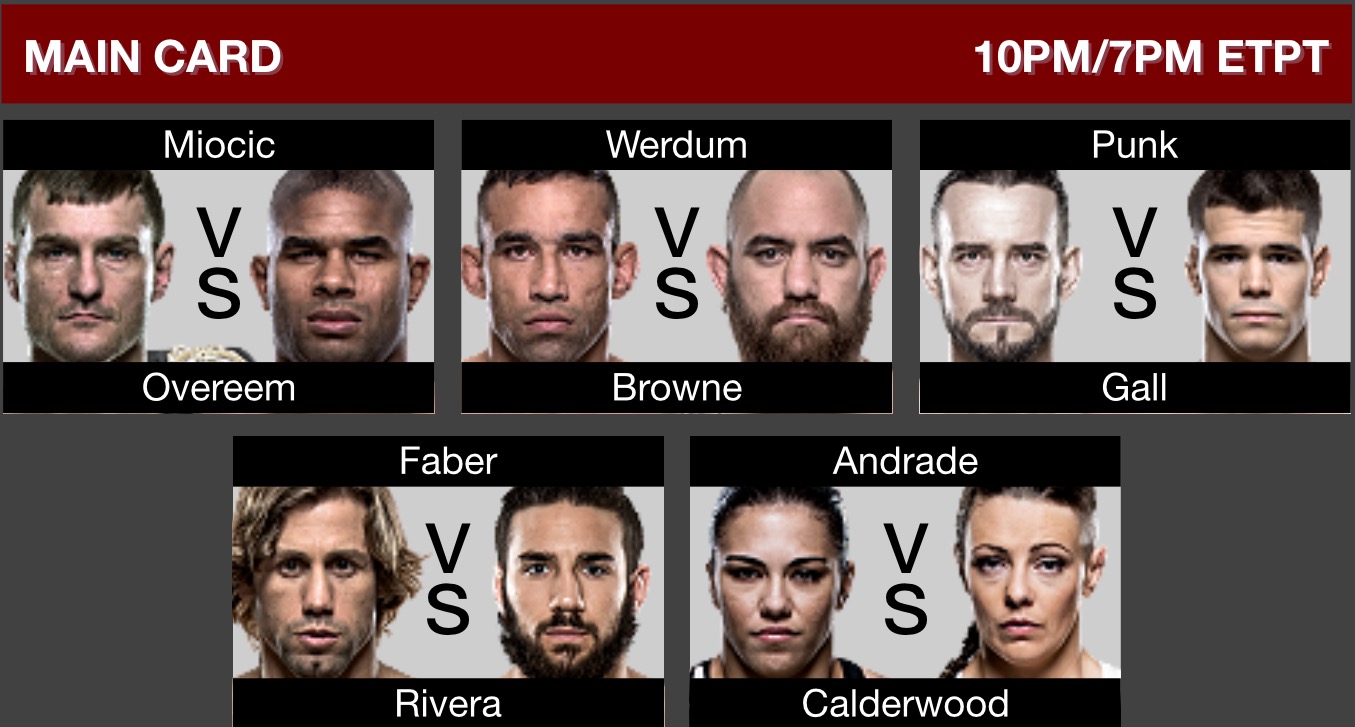 UFC 203 FREE MAIN CARD – PPV – UFC 203 FREE RESULTS aka UFC 203 FREE STREAM of consciousness ONLINE with CM PUNK's UFC DEBUT FIGHT 
* Jéssica Andrade (115.5) vs. Joanne "JoJo" Calderwood (116) *
We Say Women's but there isn't a Men's so this is kinda a weird designation Women's Strawweight
"OH LORD, PLEASE DON'T LET ME BE MISUNDERSTOOD" blares the speakers as JoJo makes her way to the cage.
She is the definition of adorable.
Blue vs Yellow again.  YAY FOR COLORS!
It's also Scotland, which is not an actual country, vs Brazil, which is.
JoJo light on her front foot, kicking with it as well, very Thai like.
Jessica gets in tight and slams the body with hooks.
A left hook upstairs from JESS lands and then she shoots.  It's stuffed…for a moment.  Then it isn't.
JoJo scoots to the cage and stands.  The crowd cheers because she's like a fighting badass doll.
A doll which Jessica then SLAMMED!!!!!! Like she was Rampage.
JoJo kinda tried a triangle but no dice.  Jessica passes with ease.  Jo Jo trying to loc up a leg and sweep with a deep half guard but the BJJ black belt has none of it.
Pounding here. Anytime JoJo regains guard it is passed with ease.
JoJo trying deep half.  She stands.  Jessica jumps on a guillotine.  Arm in and TAP!!!
UFC 203 WINNER: Jessica Andrade, R1, sub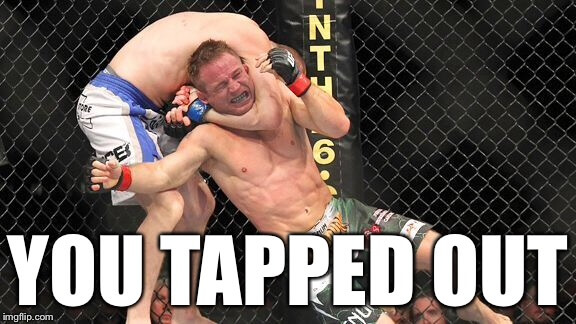 Should You Watch?
Yeah.  This was a clinic and Andrade is a scary, scary woman at 115.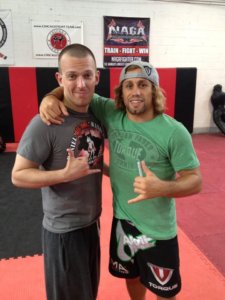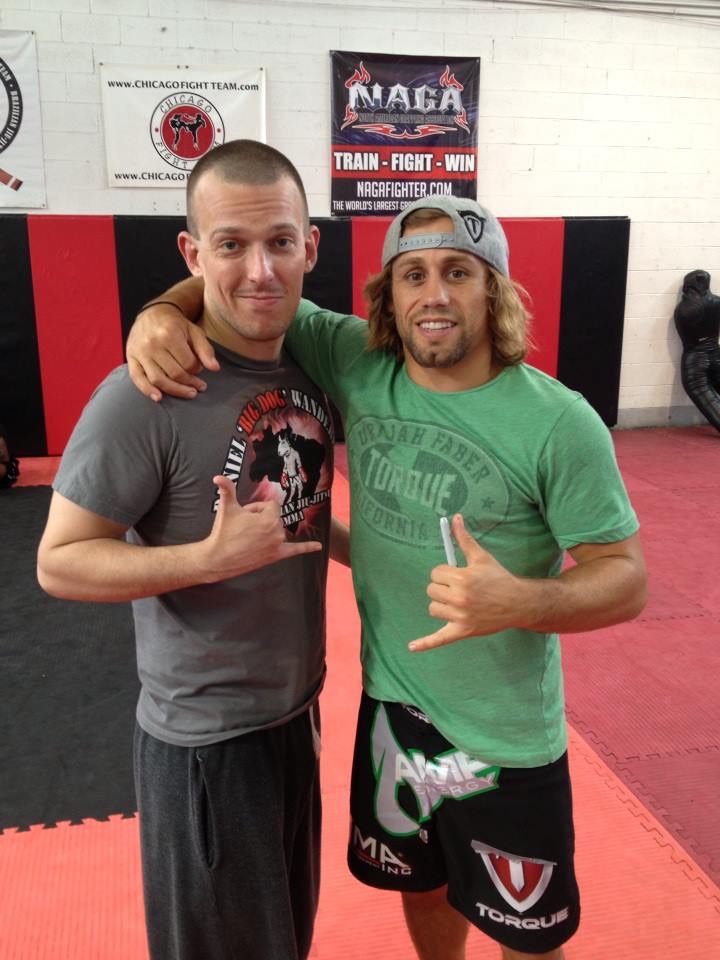 * Urijah Faber (136) vs. Jimmie Rivera (135.5) *
I ain't afraid of no Bantamweight
Mini Brock is the ref.
Ribera stationary as Faber feinting a lot.  Both coiled though, like two Cobras.
Rivera swings hard and fast, barely missing.
Faber flicks his jab out several times, looking to maybe obscure the vision of Rivera.  He wants a lead right.
Rivera backs out and circles, Faber cuts him off and stays square.
Rivera with a left hook off a combo.
It's been four minutes of chicken but neither has decided to charge.
Rivera with a digging leg kick.  He's looking a bit more comfortable as this round closes.
We start things with a kick to Jimmy's jimmies.
He's ok though.  Cage fighters don't get hurt in the balls.
Both just incredibly respectful of the other, too much so for it to be an entertaining fight.
Faber is slapping with a lead hook, throwing a front kick as a follow up.  All things designed to keep distance.
Rivera with a leg kick and Faber is showing pain from them.  WILL HE EVER LEARN TO CHECK THEM?
Another kick whips Faber's leg around.
Round ends.  Blah.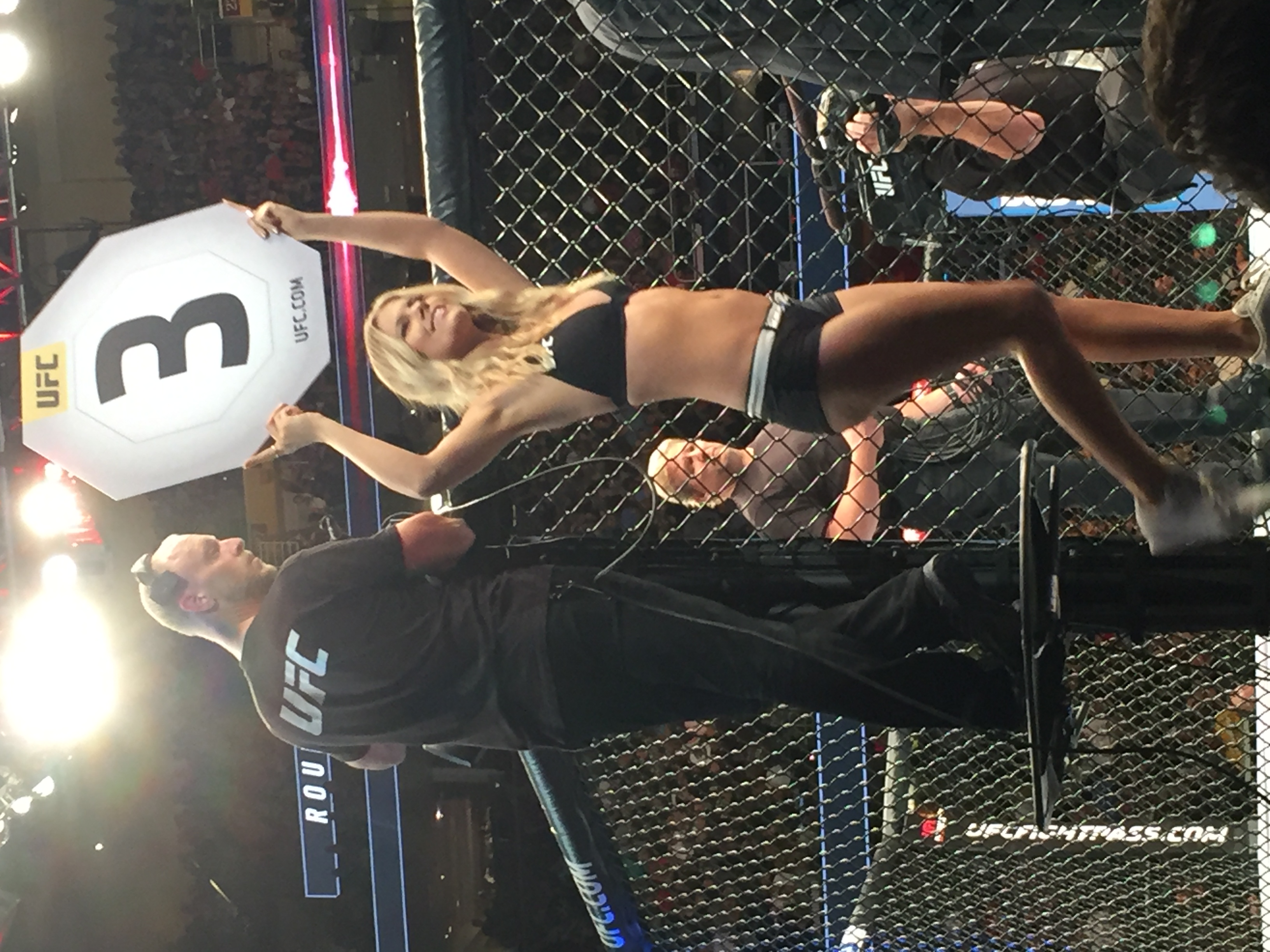 Leg kick from Rivera.
rFab is moving forward but this has mostly been two dudes feinting at each other.
Leg kick again.
Faber with a hook but Rivera gets a finger in the eye.  Because this needs to be prolonged.
(I took that picture.)
Lady Doctor sure took her sweet time to check it out.
Rivera comes back a house of momentary fire!  He's throwing heavy hands in a manner often times described as a "combination."
Well, he was.  Now we're back to a staring contest.
This is not a fight to excite a new pro wrestling fan checking out the sport.  Then again, they're used to Raw so maybe it is.
THUNDEROUS boos.  Boos are generally thunderous for some reason.
UFC 203 WINNER: Rivera, dec.
Should You Watch?
NEVER. Though Rivera did admit that he STILL cannot see after that eye poke.  WHY DO WE EVEN HAVE DOCTORS THEN?!?

* CM Punk (170) vs. Mickey Gall (170.5) *
Welterweight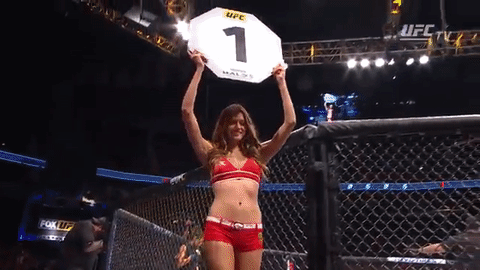 Gall got to come out to "Mickey you so fine" – whatever that song is called.  YAY!
Punk marched forward like he was gonna punch. Gall just went right under, took him down, and is pounding away with NO respect. Easily passes to side control.
Mount. Back take. Choke? Not yet. Punk covering up. Being flattened out. Taking punches with no answer. Choke? YUP!
Well, that was as easy a win as you'll ever see.
UFC 203 WINNER: Gall, R1, sub.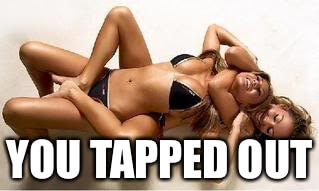 Should You Watch?
Do you have a few minutes and are bored?  SURE! This was exactly as predicted.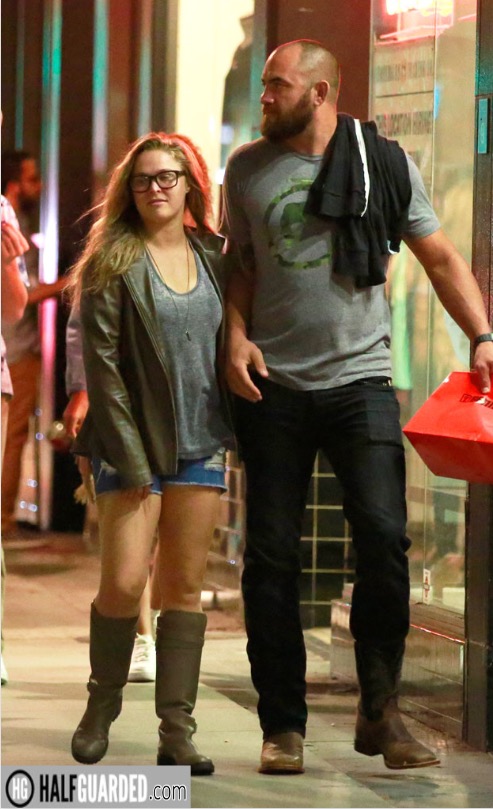 * Fabrício Werdum (241) vs. Travis Browne (239.5) *
I'm Big Boned not Heavyweight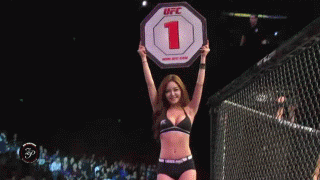 Time for Mr. Rousey to fight. With Edmond in his corner, he's sure to get GREAT advice.
LOL. Werdum was introduced as a "wrestler and a kickboxer."
Werdum trying a bunch of weird kicks and shit to start. Including a rolling kick like he's Jushin Liger. Really.
Browne's finger got stuck in his glove weird. He's acting like he jammed it or something.
Werdum is visibly smiling and looking like he's having fun. He rushes in with punches but Browne just takes them, leading to a clinch.
Browne catches a kick and sweeps Werdum down but it's not as if he's gonna follow it up.
And then Werdum drops him with a punch. Gets on top, passes the guard, and immediately takes the back. Choke? No. Pounding. Flat. Punching. Browne defending with 10 seconds to go…
Werdum with a Spinny kick. Then he falls on his ass. It's not like Browne is gonna follow him down.
Crowd is booing as they're just kinda there. Werdum is definitely landing more but barn burner this is not.
This is just an ugly kickboxing match now and despite what they said earlier, Werdum isn't a kickboxer.
One minute through this round and nothing has happened. Crowd is booing though so I can at least write about that.
It's midnight now. The east coast is weird. Why do people want to be up this late doing anything? I want my nights done by 11, at the latest, in an ideal word. I settle for 12 for PPVs but this could be like 1 am before it's over! Anyways. There's NOTHING FUCKING HAPPENING in this fight so I'm writing all that instead.
They're just kicking at each other like the morons in World Star videos who posture tough and do nothing.
One minute to go. Thank fuck.
UFC 203 WINNER: Werdum, dec.
Should You Watch?

No. Never. THough the post-match was great as – SURPRISE – the fucking Armenian dick of a coach has a temper and acted like an idiot. There was more action there than in the last ten minutes. Yeah, I guess Browne's finger didn't get stuck in his glove. It was dislocated. And for some reason Juice Head Ref let them stop for a moment. That was stupid.

And now Werdum is talking about a friend of his who JUST DIED and people are still booing. Wow. Stay classy, Cleveland. You miserable shit hole of a town.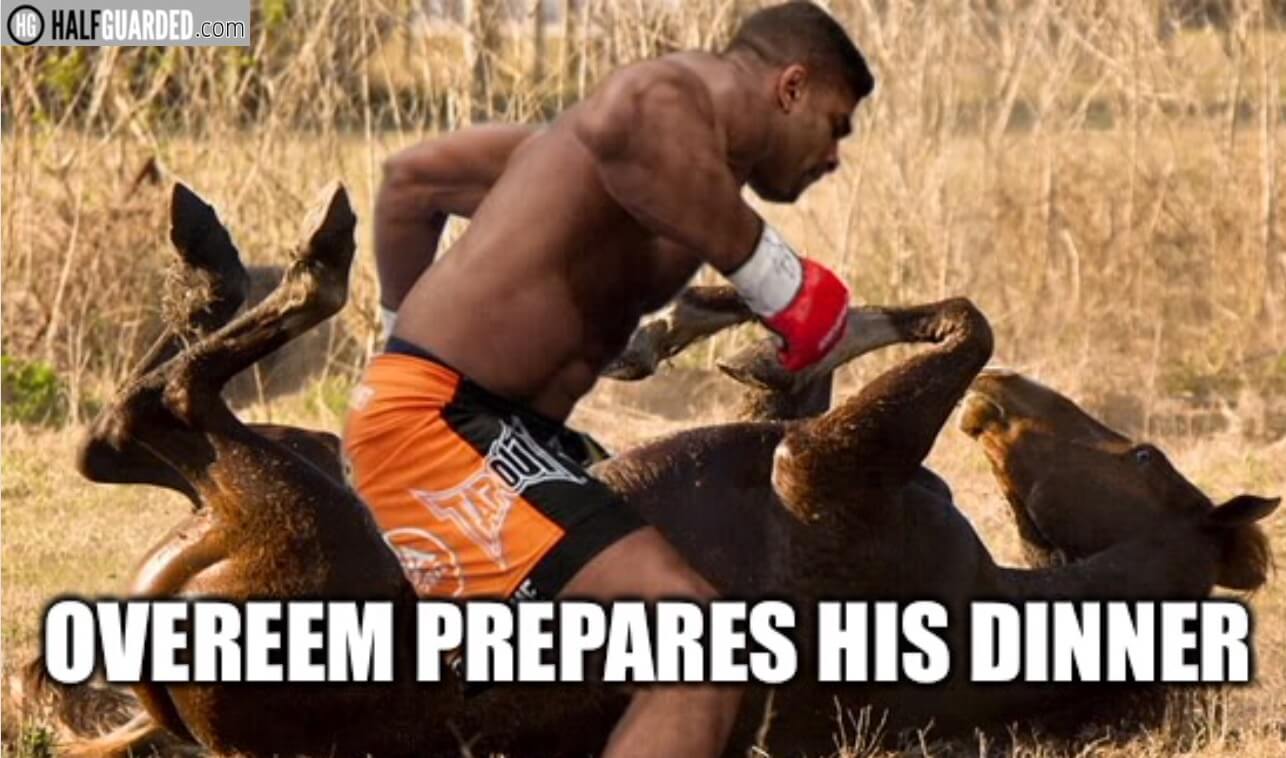 * Stipe Miocic (c) (246) vs. Alistair Overeem (248.5) *
UFC World Heavyweight Championship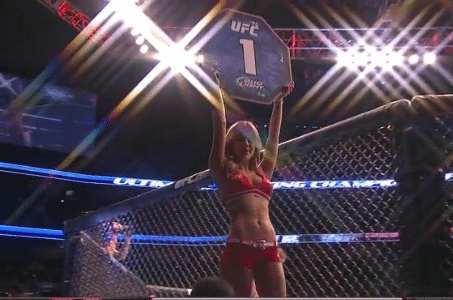 Overeem out to the PRIDE music. Dana can be just like Vince sometimes. Including burying Punk, AMIRITE?!
Stipe out to a song that celebrates being proud of being from Cleveland. Cleveland is a place people are FROM not a place they go to. Ever.
Oh, I'm sure it's nice. Shut up.
This is a HORRIBLE song though.
Miocic pressing early. Overeem purposely keeping distance, feinting, and then slamming a kick o the body.
OVEREEM DROPS HIM! He dives on a guillotine. It's SOOOO tight. So close. But Miocic escapes!!!!
Miocic firing off punches and the crowd responds like Overeem is about to die.
Overeem backs away, trips, Miocic on top, GROUND AND POUND AND IT IS OVER!!!
HOLY FUCKING SHIT. THIS IS A REACTION UNLIKE ANYTHING I HAVE EVER HEARD ANYWHERE EVER!
UFC 203 WINNER: Miocic, R1, KO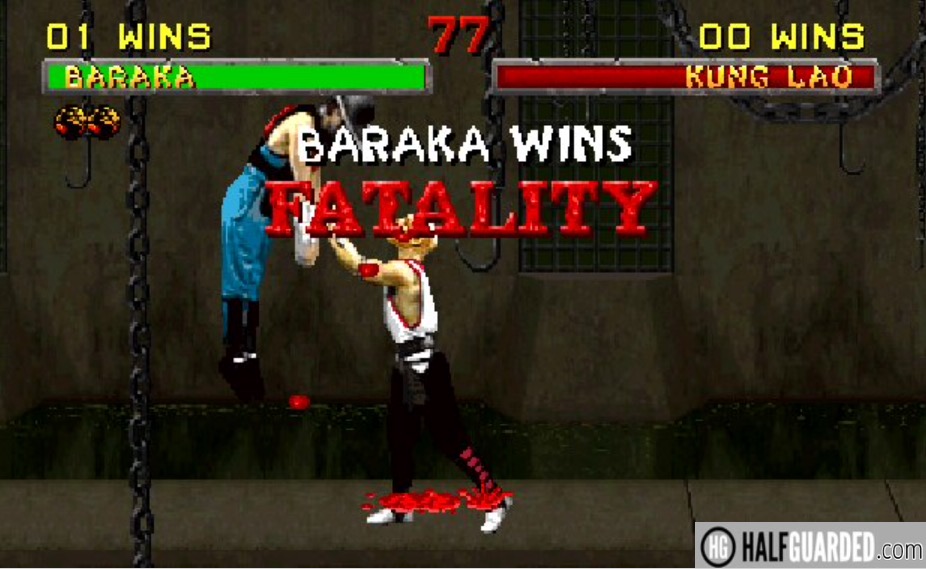 Should You Watch?
FUCK YES!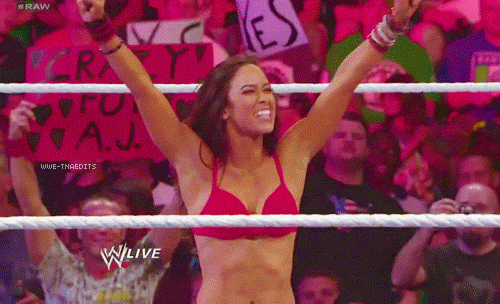 QUICK & DIRTY UFC 203 FREE RESULTS aka UFC 203 FREE STREAM of consciousness ONLINE with CM PUNK's UFC DEBUT FIGHT  aka UFC 203 WINNERS and UFC 203 LOSERS
(Winner in BOLD)
Damir Hadzovic vs. Yusuke Kasuya (Lightweight)
Yancy Medeiros vs. Sean Spencer (Welterweight)
---
Ian McCall vs. Ray Borg (Flyweight)
CB Dollaway vs. Francimar Barroso (Light Heavyweight)
Drew Dober vs. Jason Gonzalez (Lightweight)
Caio Magalhães vs. Brad Tavares (Middleweight)
Nik Lentz vs. Michael McBride (Lightweight)
Jessica Eye vs. Bethe Correia (Women's Bantamweight)
---
Jéssica Andrade vs. Joanne Calderwood (Women's Strawweight)
Urijah Faber vs. Jimmie Rivera (Bantamweight)
CM Punk vs. Mickey Gall (Welterweight)
Fabrício Werdum vs. Travis Browne (Heavyweight)
Stipe Miocic (c) vs. Alistair Overeem (UFC Heavyweight Championship Title Fight)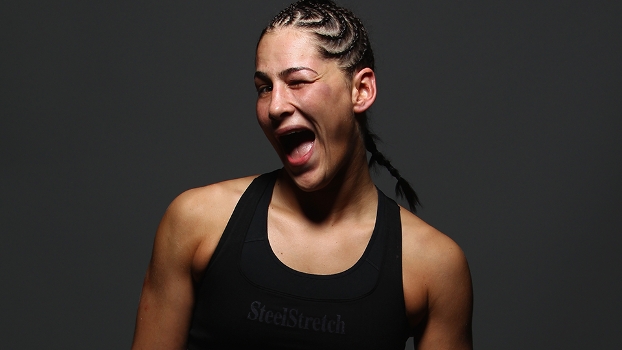 All the UFC 203 FREE NEWS that happened prior to UFC 203 FREE RESULTS
– Ben Rothwell is out; he's been replaced with Ronda Rousey's baby making machine, Travis Browne
– There had been a weird rumor going around that Punk was injured. I have confirmed this isn't true. Yes, this is me telling you that the news is there is no news.
– Part one of the Punk hype thing
– Why, would you look at that, a part three!!
– CM Punk. Mickey Gall. They answers questions from the press.
– Inside the Octagon UFC 203 English dude video preview.
– Hey, part two of that Inside the Octagon thing.
– Mairbek Taisumov has VISA issues and out of his fight with Lentz.
– Michael McBride is Lentz's new opponent.
– The 45 minute Countdown to UFC 203 video is up! 
– The Lightweight opener of Damir Hadzovic vs. Yusuke Kasuya has been moved to the Philippines show as Hadzovic had a VIZA issue. What's up with the Eastern Euros and VISA problems? (I also think it's just "visa" as "VISA" is the credit card but I'm committed to my mistake at this point.)

– Hey, there's a UFC Embedded to watch!
– Weigh In Video and Results! (They all did, except for McBride who got fined even though he's super late notice.)(Jerks.)
– Some weird little video where Punk (rightfully) says that he owes it all to his camp.  Doy.
– ANOTHER video devoted to all things Punk.  The last part of the Evolution of Punk series.
– Ray Borg is sick. He's out of the fight with McCall. McCall is once again fucked out of a fight. I bet CB's fight opens the FS1 show.
– The CB Dolloway fight moves to open the FS1 prelims.  Called it.
– The Thursday press conference.
– Embedded episodes THREE and FOUR.
– Cody Garbrandt (whose name will be murder to spell) does a Q&A before the show.
– A bunch of fights we collected for you to watch to get hyped and then stay hyped.