No time for fancy introductions, we have news!  Well, we have some time.  How are you?  How's your day been?  Oh, I'm sorry.  I'm sure the boss was just venting.  No one can prove you ate the last piece of Janice's birthday cake anyways.
SO YOU WANT A FUCKING REFUND?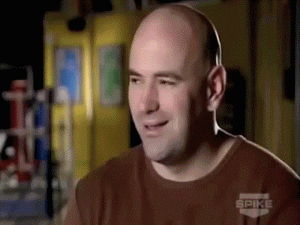 As is known, Saturday afternoon (in the States) the UFC is producing a card so shitty that no rational person would watch it – we'll have full, live coverage.  Dana White has heard about this to no end.  I'm sure it's frustrating.  After someone complained he called them a dummy and told them to go get a refund.  PR 101, of course. (Note: I just noticed that the official halfguarded twitter account is apparently blocked by Dana White – that's weird.)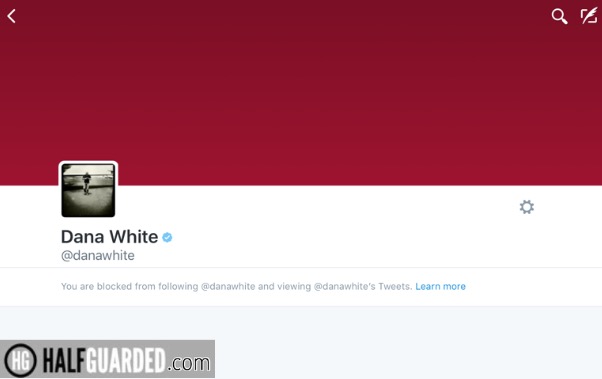 Jacare is an asshole
There's this video, which you can see, of Jacare Souza beating up training partners, dropping them with body shots, looking like a badass.  I'm sure it's normal or whatever but my first thought was, "What an asshole."
Wanderlei Silva: Canada Lover
Canada has a new whatever they call the guy who runs their country.  Justin Trudeau was elected the other day.  Somehow, Wanderlei Silva is BFF's with him.  Wrote Silva:
Congratulations to my dear friend and great leader Prime Minister Justin Trudeau. Your victory is Canada's victory.


Parabéns ao meu amigo e grande líder novo Primeiro Ministro do Canadá Justin Trudeau. Sua vitória é uma vitória para todos os Canadenses.
That's a new one.
Wonderboy is here to save the day
Stephen Thompson vs. Neil Magny has been added to the UFC 195 card, the one that just had Arlovski vs Miocic added and is headlined by Lawler vs Condit in what will be a great fight.  Thompson vs Magny is kinda great too.  Full card now:
Robbie Lawler vs. Carlos Condit
Stephen Thompson vs. Neil Magny
Lorenz Larkin vs. Albert Tumenov
Drew Dober vs. Erik Koch
Edgar Garcia vs. Sheldon Westcott
Oh, yeah, the Tumenov vs. Larkin fight was also added today.  Or announced as having been added.  That should be good.
Eh.  That's enough for today.  Enjoy Thursday, be kind to animals, and spay and neuter them at home if possible – it's a loving, family experience and your kids need to know how to cut off a dog's balls.