Usually nothingness for hump day besides NEW COMIC BOOKS AND AWESOME NEW COMIC CONVERSATIONS PODCAST!  Oh, and here's the other news.
Arlovski vs Miocic SEMI headlines UFC 195
I mean, I can't add much more than that to the story. Arlovski vs Miocic, UFC 195.  The show is actually headlined by Robbie Lawler and Carlos Condit for the UFC Welterweight Title.   Here's the full UFC 195 card so far:
Robbie Lawler vs. Carlos Condit for the UFC Welterweight Championship
Andrei Arlovski vs. Stipe Miocic
Erik Koch vs. Drew Dober
Edgar Garcia vs. Sheldon Westcott
You can totes feel the excitement for that one, can't you? (Actually, that's not bad for two plus months out)
Ronda Rousey eats out (insert sex joke)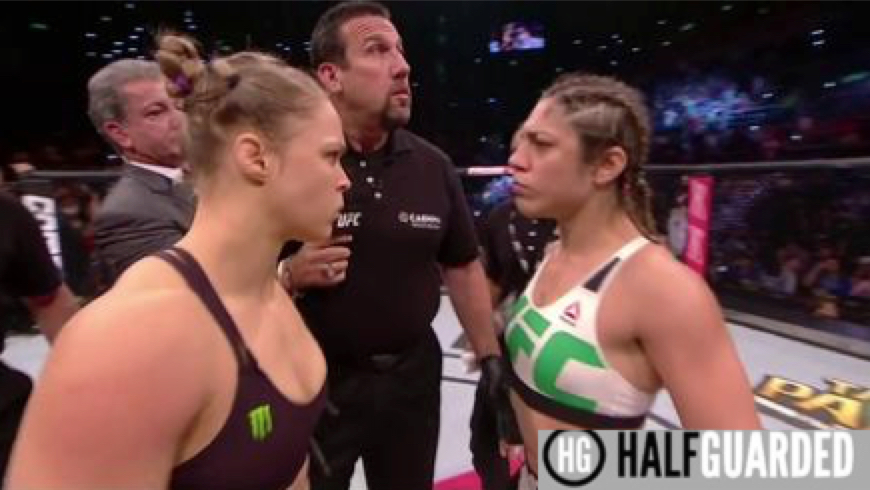 This is news because why not.  Apparently the UFC flew a chef all the way to Brazil prior to Ronda's fight back in August so she could eat chicken wings.  It is part of her post-fight ritual to eat chicken wings after a fight and apparently Brazil does not have them.  Anywhere.  Ever.  Sweet fuck is this is absurd.  From SELF Magazine (the fuck is that?)
"I eat about 50 hot wings," Rousey said. "I love hot wings. After my last fight, one of the UFC owners flew in a private chef from Sao Paulo to Rio de Janeiro so that he could make me hot wings, because there are no hot wings in Rio! That's how important they are to me."
And finally…
Reebok and UFC release amazing shirt – immediately un-release it
OK.  So.  We did a great story about an actual money making venture for the UFC and Reebok: UNDERWEAR!  Instead, they released THIS BAD BOY!!!!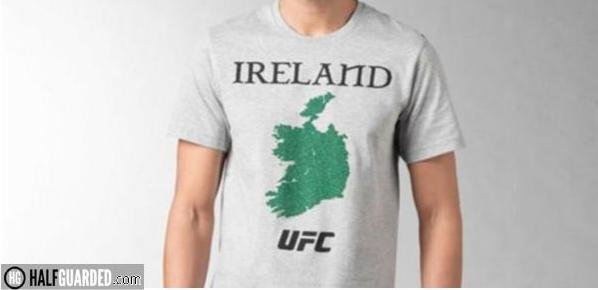 There was apparently universal laughter.  Which is too bad.  We already had been workshopping a ton of ideas and came up with additional shirts they could've sold (Thanks to Matt Grady for his amazing work – literally, he did for free what someone at Reebok got paid to do):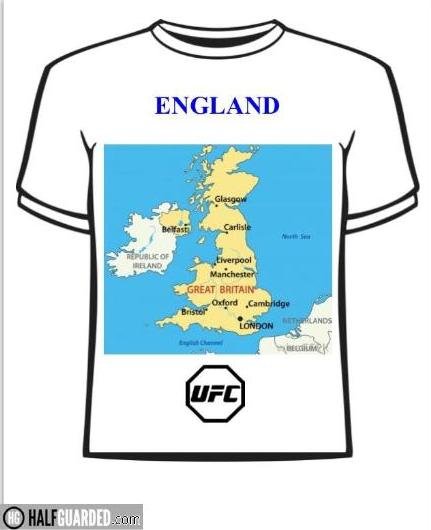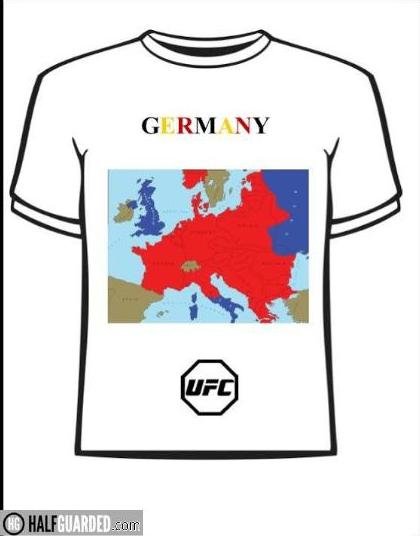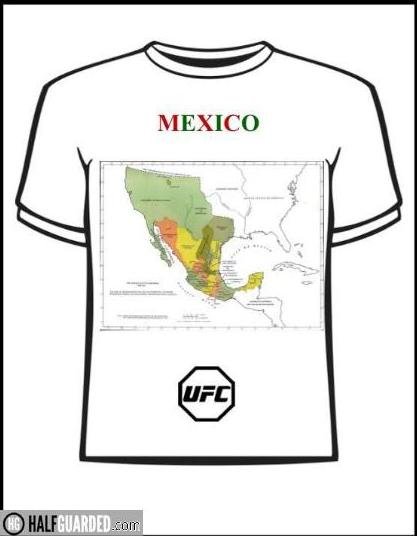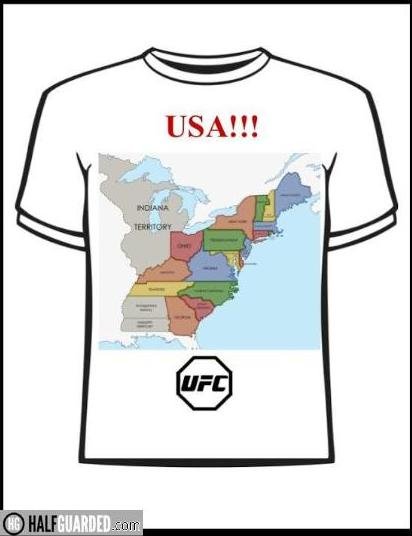 Seriously, go with my underwear idea, UFC and Reebok!  Then we at least see this: