I'm bored.  I don't wanna do paying work, I'd rather do this.  Firstly, the first of three amazing Half Guarded Hours is up.  They all build and feed off one another so you should start at the ground floor.  This is some high brow stuff.  Beyond that, just a quick overview of this weekend:
Real Stuff
Bellator was one of the single worst shows in the history of mankind.  It was a walking, talking, living and breathing hospice patient that wandered into the street before anyone noticed.  Everything was awful and the best fight was my favorite, Marlos Coenen, losing.  Also, the midget fought and lost.  Oh, yeah, a midget fought.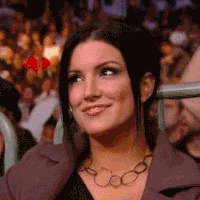 Then there was Venator from Italy.  Not sure if this is talked about on any shows but it was … special.  Jason Miller missed weight by 25 lbs, so he clearly didn't give a shit.  He then lost.  Sudoku returned from who knows where – and I was informed that he's only 32 so fucking hell – and he KO'd Matt Hamill (yes, that one).  Hamill never heard it coming.
One of the dudes who used to be on TUF, who is from Britain, beat a local guy in a job match.
And finally, another dude I didn't know fought Palhares and beat his ass in seconds.  This dude was right out of casting for Vikings.  Palhares dove on a leg and we all thought, "Well, that's that."  But, Thor Ragnok sprawled and hit the Travis Browne style elbows to the head and one of the dirtiest fighters in the business was out.  What makes the fight even better is that the show had been presided over by UK MMA officials, except for the main-event.  Because Palhares is suspended in the states, they were going to honor that suspension and in doing so refused to participate in the main-event.  This lead to some local dude from Italy watching as someone named "Meeks" beat the shit out of a leg wrecking machine.
Fake Stuff
Last night was WWE Extreme Rules.  I watched it and did AMAZING PBP for it.  The four way match was really entertaining.  It felt like it was planned out well but never in a way where it felt like people were rushing to hit their cue.  Very organic and fun.  Roman Reigns then beat AJ Styles, and did so after kicking out of every possible thing Styles could ever do.
And that's kinda it.  Well, bye.