T-Mobile Arena
Sin City, Nevada
Ladies and gentleman, if there are even such things left in this world, welcome to the world's most famous UFC 209 Play by Play Coverage ever: ours!
The main-event is a rematch of a really good UFC 205 fight, Tyron "If you don't like me then you're a racist" Woodley vs Stephen "WONDERBOY" Thompson.  The semi-main WAS the equally exciting Khabib Nurmagomedov vs. Tony Ferguson.  Then, Khabib fucked up his weight cut, blew out his kidneys (I'm guessing), had to be hospitalized, and is not fighting.
Le sigh.

Loading ...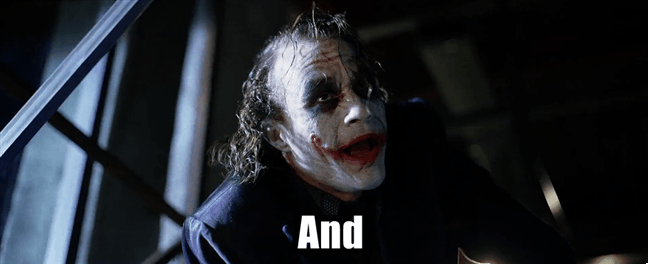 ---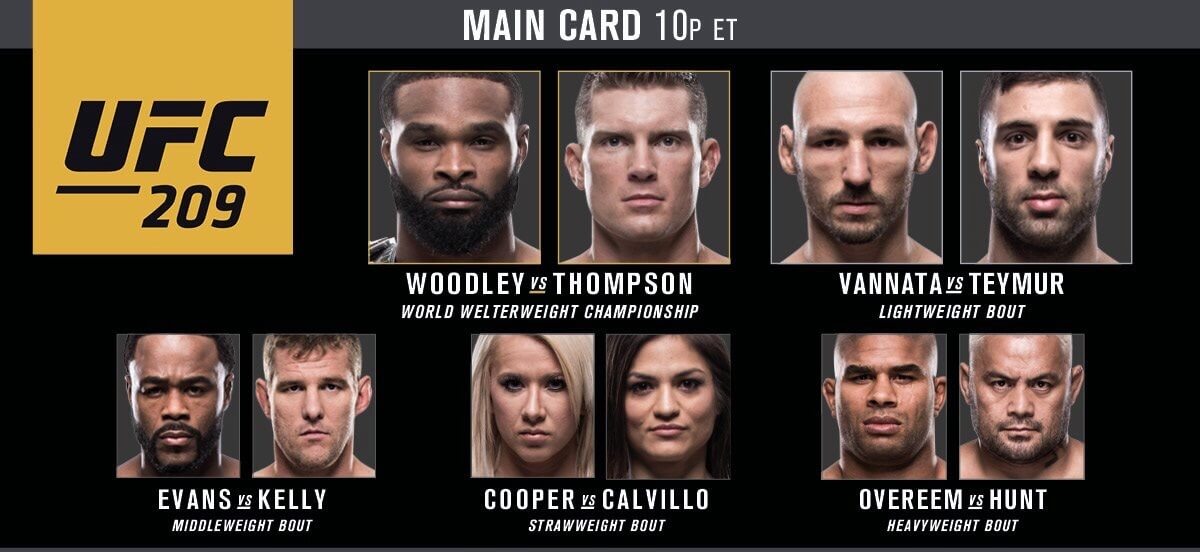 UFC 209 Free Live Stream of Consciousness aka UFC 209 Results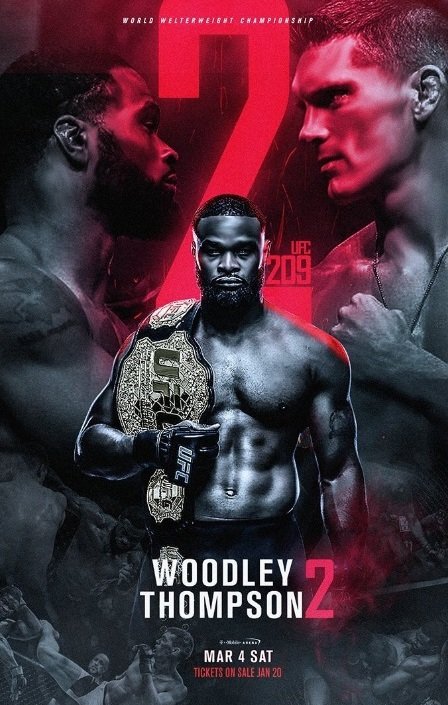 UFC 209 Free Live Stream of Consciousness aka UFC 209 Results
Tyron Woodley (c) vs. Stephen Thompson
UFC Welterweight Championship
What Happened
Woodley is circling and circling and circling as the crowd boos and boos and boos. After losing the first two rounds via boredom, Woodley explodes through for a takedown. He then traps the arm behind the back, ala Khabib, and starts arm punching Wonderboy. They stand and Woodley grabs the clinch and lets some knees go. Thompson's dad is screaming instructions to the point of bursting veins in his forehead. Woodley has a huge ass. We're back to the circle jerk of the first ten minutes. Total garbage. Forced enemas are more fun. I bet Woodley thinks everyone is booing because they're racists. Thompson almost landed a kick to the head. Almost. I think "almost" is the perfect word for the fight: time and time again, they almost landed something but ultimately did not. This got so boring that I momentarily forgot how many seconds were in a minute. With 30 seconds to go in the fight, Woodley exploded and dropped Thompson!!!! Holy balls, it's gonna another draw.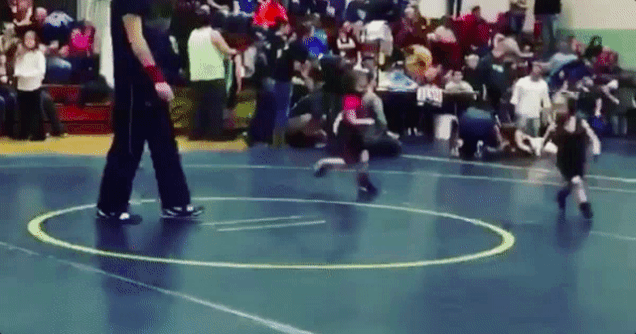 UFC 209 Winner: Woodley, majority dec.
It almost WAS a draw!
Should You Watch?
Grady: This fight is not the best.
Coughlin: If it follows the pattern of all the other fights tonight, something crazy happens at the end.
(But, no.)
Lando Vannata vs. David Teymur
Lightweight
What Happened
I declare this is for the first ever INTERIM INTERIM LW TITLE!!! Lando slams a cartwheel kick into the face of Teymur. Jeezuz. He follows it up with a punch the drops Teymur but then the tide changes and Lando is on his back heel. Both throwing hard shots. Good shit. Both guys trading really hard thudding strikes. Lando continues to show he's impervious to pain. Crikey. He keeps doing it. Teymur fucking breaks off his knuckles in the side of Lando'w face and is answered by an unfeeling stare. Fuck. There's no way Lando should be standing still, let alone looking bored and unaffected.
UFC 209 Winner: Teymur, dec.
Should You Watch?
For sure. This was simply fun for fifteen minutes.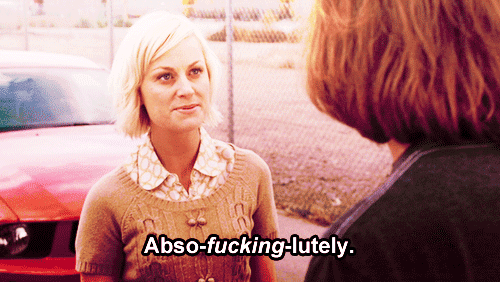 Khabib Nurmagomedov vs. Tony Ferguson
Rashad Evans vs Dan Kelly
Middleweight
What Happened
Rashad, physically, looks amazing. The best of his career. This is the weight he always should've been at. Kelly tagged Rashad in the second, wobbling him. Then a thumb to the eye, ala Hulk Hogan, bought Rashad some time. Kelly looks like he goes bowling every Wednesday night. He kinda fights like he bowls a lot too. Plods forward, throws some sloppy punches and fights dirty, sometimes throwing someone down for a second or two. They threw down the last fifteen seconds like every punch thrown would bring a dead baby to life.
UFC 209 Winner: Kelly, dec.
Should You Watch?
No. Too little too late.
Amanda Cooper vs. Cynthia Calvillo
Women's Strawweight
What Happened
This shit is awesome. Great scrambles on the mat. Calvillo is looking to be on another level though. Amazing ground work. Took the back off an attempted head and arm choke. Then sunk in a DEEEEEP choke. Tap. (Joe Rogan almost came on air from her groundwork.)
UFC 209 Winner: Calvillo, R1, sub
Should You Watch?
Yeah. This was a star making performance for sure.
Alistair Overeem vs. Mark Hunt
Heavyweight
What Happened
Hunt has a nasty cut on his shin. It's pooling out blood. Imagine being 90 with SUPER SAMOAN tattooed on your back. Hunt with a body kick that left a streak of blood across Overeem's stomach. Reem with a lot of leg kicks and push kicks. Hunt keeps ducking down and coming up near clinches, almost like a head butt. Hunt stuns Overeem with a brilliant elbow. Hunt following it up, picking his spot, but Overeem clinches up and clears his head. Hunt steps back and lands a short elbow that again hurts Overeem. He did it a third time! AND THEN IN THE THIRD, OVEREEM LANDS A SERIES OF KNEES FROM THE THAI CLINCH TO MURDER MAEK HUNT!!!!!!!!
UFC 209 Winner: Overeem, R3, KO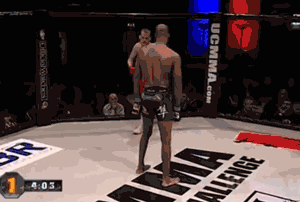 Should You Watch?
Hell yeah.
---

UFC 209 Free Live Stream of Consciousness aka UFC 209 Results

Daniel Spitz vs. Mark HANDS OF Godbeer
Heavyweight
What Happened
First round was Godbeer timing things and landing big punches all the time. So was the second. Spitz gasses throughout. Third round got so boring that Rogan started going off unique the human body is because people are different sizes. Godbeer would occasionally explode and land power punches but both were gassed.
UFC 209 Winner: , dec.
Should You Watch?
It wont make or break your night.
Marcin Tybura vs. Luis Henrique
Heavyweight
What Happened
Just to big fat tubby fucks slobbering all over each other. It was 12 minutes of two men bathing one another in sweat and fat. One brief moment of fun when Henry almost had a guillotine but Tibura escaped and ended up mounting and pounding away like a baby gorilla. And Herb Dean stopped it! Like a roller coaster: blah, blah, blah, blah, SUPER GREAT. Fin.
UFC 209 Winner: Tybura, R3, TKO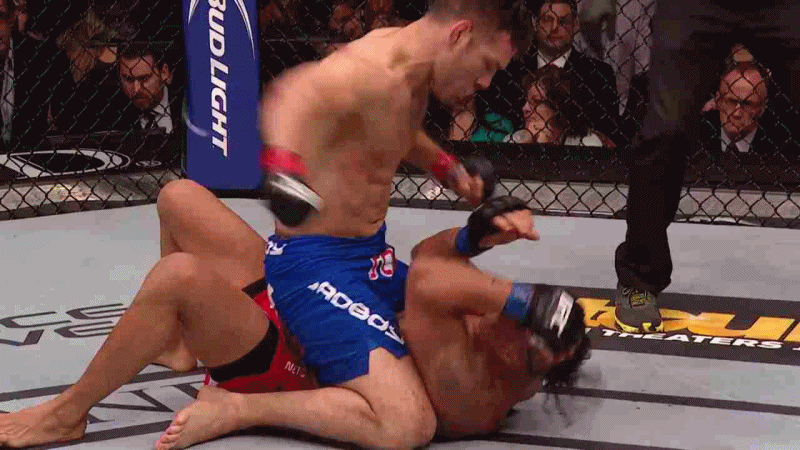 Should You Watch?
It was boring as fuck for soooooo long and then exploded like a super nova that lasted a blink. Maybe.
Darren Elkins vs. Mirsad Bektić
Featherweight
What Happened
Bektic is a machine. Jeezuz. Non-stop, overwhelming ground and pound that has Elkins bleeding from a valley on his head. Elkins has a HORRIBLE tattoo. It honestly looks fresh, as if he got it earlier today. Elkins is a tough hombre. Half way through the second, he's in control, getting takedowns, and grinding away. Bektic gets it down and looks tired. Fuckety fuck does that cut look bad. But DAMN did they do a good job of cleaning it up before the third. Bektic out striking Elkins with his speed but he also still keeps looking to get it to the ground. Elkins grabbed a DEEP heel hook, forcing a scramble. Elkins rallying the crowd as he pounds with hands and knees to the body as Bektic hangs out and as Bektic stood up ELKINS KNOCKED HIM THE FUCK OUT WITH A PUNCH AND THEN HIGH KICK!!! HOLLLLLLY BAAAAAAAALLLLLLLSSSSSSS!!!!!
UFC 209 Winner: Elkins, R3, KO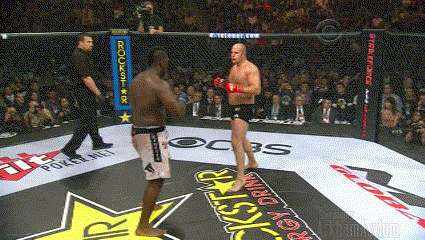 Should You Watch?
FUCK YEAH!!!!!
…
!!!
Luke Sanders vs. Iuri Alcântara
Bantamweight
What Happened
1st round. Sanders mauled a man. Wow. Iuri tried a bit of stuff but Sanders didn't give a fuck and just started to pound the shit out of the Brazilian. Cain-like. And then for no fuckin reason at all, he just threw an illegal knee for no fucking reason. Moron. Ref took a point! It didn't matter because in the 2nd Sanders dropped Iuri with a big knee to the body and pounded. Iuri tried to do more but got rag dolled again. AND THEN OUT OF NO WHERE, IURI ROLLED FOR A KNEEBAR AND GOT THE TAP!!!!
UFC 209 Winner: Iuri Alcântara, R2, sub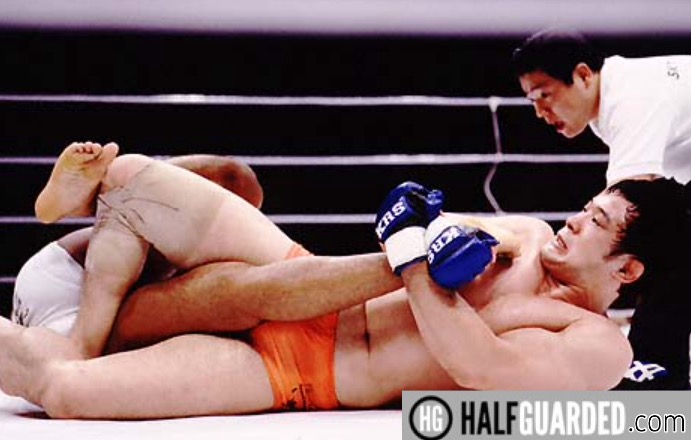 Should You Watch?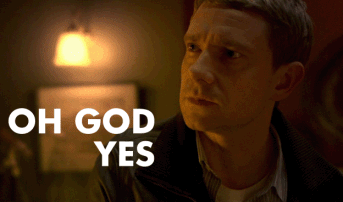 ---

UFC 209 Free Live Stream of Consciousness aka UFC 209 Results

Tyson Pedro vs. Paul Craig
Light Heavyweight
What Happened
Pedro overwhelming in the first. Big knees. Dominating on the ground. Mount. Elbows. Over.
UFC 209 Winner: Pedro, R1, TKO
Should You Watch?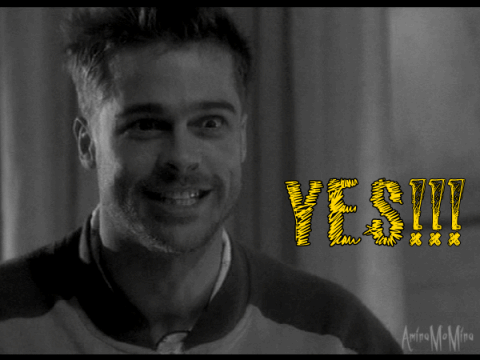 Albert Morales vs. Andre Soukhamthath
Bantamweight
What Happened
A decent enough fight. Morales did better on his feet, especially early, by using his kicks. In the third round, they were both bloody with morales having taken the back. A change from the second round when he was on the defensive. Morales worked for the choke but didn't get it.
UFC 209 Winner: Albert Morales, dec.
Should You Watch?
It was ok. That's all: ok.
---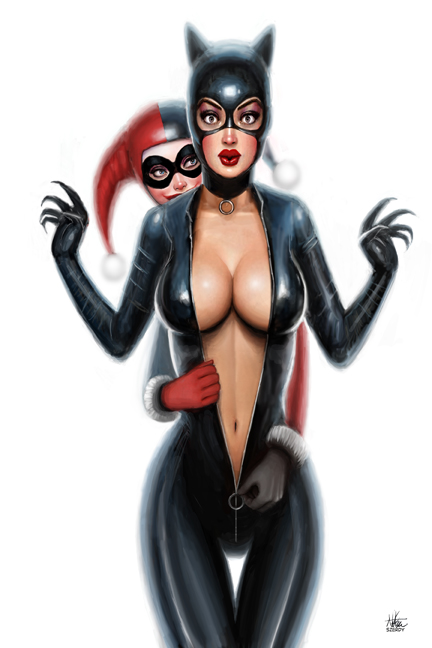 Quick & Dirty UFC 209 Free Live Stream of Consciousness aka UFC 209 Results
(Winner in BOLD)
Welterweight Tyron Woodley (c) vs. Stephen Thompson
Lightweight Lando Vannata vs. David Teymur
Lightweight Khabib Nurmagomedov vs. Tony Ferguson
Middleweight Rashad Evans vs Dan Kelly
Women's Strawweight Amanda Cooper vs. Cynthia Calvillo
Heavyweight Alistair Overeem vs. Mark Hunt
---
Heavyweight Daniel Spitz vs. Mark Godbeer
Heavyweight Marcin Tybura vs. Luis Henrique
Featherweight Darren Elkins vs. Mirsad Bektić
Bantamweight Luke Sanders vs. Iuri Alcântara
---
Light Heavyweight Tyson Pedro vs. Paul Craig
Bantamweight Albert Morales vs. Andre Soukhamthath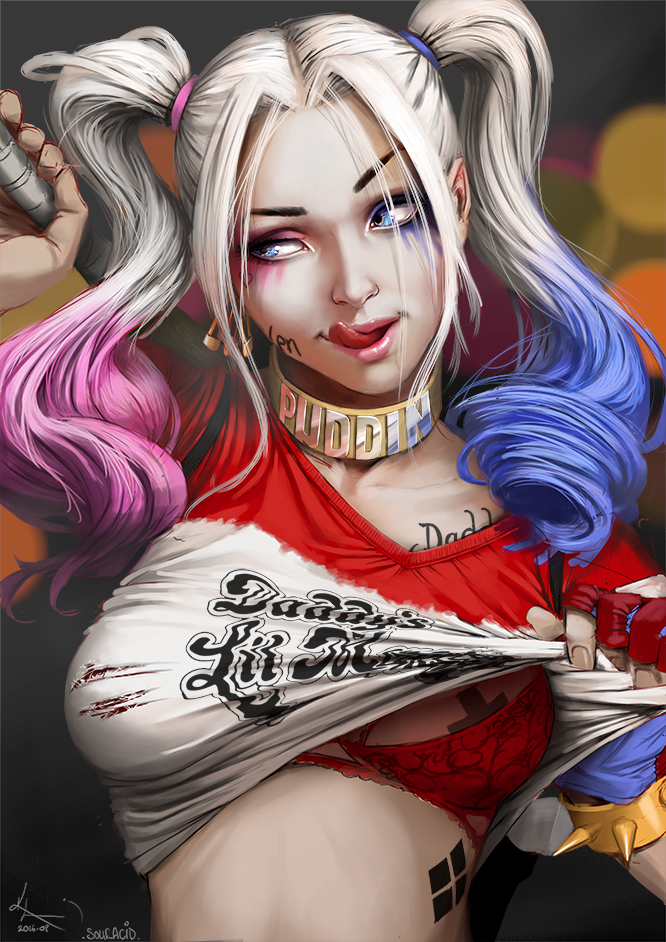 ---
UFC 209 NEWS & NOTES