Legend looks cool because I like Tom Hardy and he's in this doing Tom Hardy-like cool thing. He plays identical twin gangsters Ronald and Reginald Kray who terrorized London during the 1950s and 1960s.
One of those brothers is, I won't say schizophrenic, but he definitely appears to be unbalanced. He's also gay. Outwardly gay. Gay and proud. Which seems a bit boring but this is during a time when as my grandmother once said, "Oh, no, there just weren't any gays back then." And he's a gangster. Hardy was once thought to be bi-sexual but he's now denied that. Maybe he was, but isn't, but secretly is and so that'll help his portrayal. Or maybe it doesn't matter. It's a trailer, folks, it should leave you with a bunch of maybes. Sheesh.
The other brother is a bit more dependable but I suspect he's also essentially evil at his core. I suspect this because, no matter how much we glamorize them, GANGSTERS ARE PEOPLE WHO KILL OTHER PEOPLE SO THEY CAN ORGANIZE CRIMES.
The movie is based on a book. That book is The Profession of Violence: The Rise and Fall of the Kray Twins. This is what that book looks like:
I'm never sure if I want to read a book before I see a movie. I mean, I never do because reading takes time and I have the attention span of LOOK A DOG!!!!!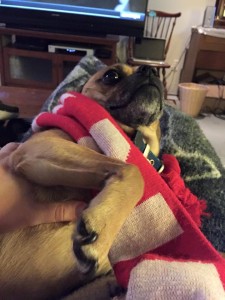 Legend is directed by Brian Helgeland, who directed 42 about Jackie Robinson, wrote Man on Fire about Denzel Washington being a badass who kills a bunch of Mexican gangsters, wrote Mystic River which won a ton of awards and stuff, wrote L.A. Confidential which also won a ton of prizes, and Payback which … didn't win anything but had Mel Gibson killing people.
In short: if there's a guy out there who you can feel reasonably confident knows how to write and direct movies staring gangsters doing gangster things, it's Brian Helgeland.
Legend is slated for a September 11th release date in the United Kingdom with an October 2nd date here in the States.