No time to waste, the news is here!
TURKEY, YOU HAD YOUR CHANCE
There's been a running gag/outright racism on my part about how much I dislike Armenians.  Scum that they are.  Today's news confirms I'm right as Ronda Rousey's coach, who should be run over with a car if it was legal, has filed for bankruptcy.  He says he hasn't made any money in years and yada yada.  While being the head coach for Ronda Rousey.
Right.
Ronda Rousey Having Sex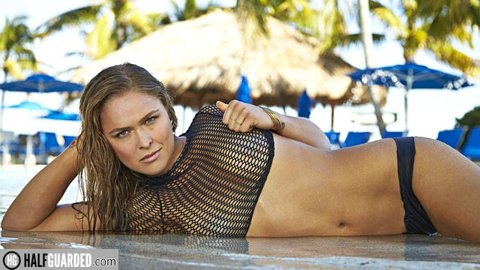 It's a day ending in Y so yes, Ronda must be in the news.  This time it is giving out SEX ADVICE.  Step one is not find a scumbag at the bar, by the way.  This is from a column she has in Maxim.  I had no idea 1. Maxim still existed; 2. she had a column in it:
Dear Ronda: What should a guy NEVER do in bed? What should a guy ALWAYS do in bed? (Asking for a friend.)
– Jack, 36, Los Angeles

For what you should never do: Don't bite my teeth! If my teeth are repeatedly hitting your teeth, then there's a problem with what you're doing. That freaks me out. I don't like it. It's terrible. I have a thing about my teeth. Even though I do a sport where I get punched in the face for a living, if your teeth hit my teeth more than a few times, I'm over it already. What should a guy always do? Take his time. In general, a girl takes a minute. He needs to get her ready. You should never need lube in your life. If you need lube, than you're being lazy…and you're not taking your time.
Don't bite my teeth is the single weirdest piece of sex advice ever given out.  Ever.
Matt Brown Hurt and cannot fight; no word on sex life
Matt Brown is hurt.  He won't be fighting Kelvin Gastelum on November 21st.  For anyone who cared.  Actually, the card for that show ain't half bad:
UFC Fight Night 78 lineup:
Kelvin Gastelum vs. TBA
Ricardo Lamas vs. Diego Sanchez
Efrain Escudero vs. Leandro Silva
Henry Cejudo vs. Jussier Formiga
Erik Perez vs. Damian Stasiak
Bartosz Fabinski vs. Hector Urbina
Scott Jorgensen vs. Alejandro Perez
Gabriel Benitez vs. Andre Fili
Valmir Lazaro vs. Michel Prazeres
"TUF: Latin America 2" lightweight final
"TUF: Latin America 2" welterweight final
Some actually pretty good fights there.  I think this is in Mexico City so expect everyone to get really tired and not understand how altitude works.
Dan Henderson (almost) Sleeps With Drunk Person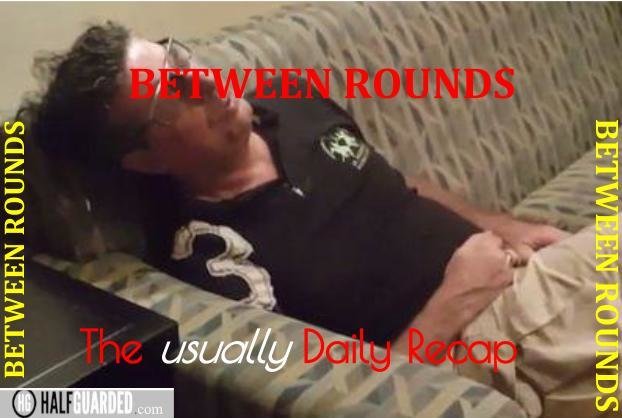 Brazil is a dangerous place and weird.  Dan Henderson, fighting on Saturday against Vitor Belfort, apparently came back to his hotel room and found …
Had a visitor waiting in our room when we got back from dinner #hewantedthehbomb

Um vídeo publicado por Dan Henderson (@danhendo) em
"He wanted the H Bomb" sounds WAAAAAAAAAY more sexual in this context than Henderson probably intended.
Ok.  That's enough for now. So, um, bye!