SHENANIGANS! UFC on Fox is FAKE! – @PeachMachine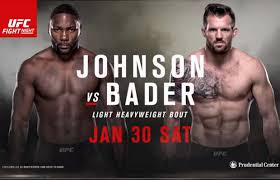 If you saw the main card on Saturday night, you unknowingly witnessed what we in the business call a work.
Not since the great Kimbo Slice vs. Ken Shamrock match from eight months ago has there been a fight this egregiously fake. I'm not counting the boxing match between Vitali Klitchko and Tyson Fury, because that wasn't even a fight. One must attempt to hurt the other person for it to be considered fighting. That was hugging. At least Kimbo punched Ken once.
This is even bigger than just one match being rigged. All four UFC of Fox 18 fights were completely staged…
The Evidence
Bryan Barbarena submits Page Northcutt via weak-ass arm triangle: If you've ever been caught in this choke, you would know that it is a slow choke and one that is very rarely completed from inside the opponents half guard much less on the wrong side of the body… Suspicious… Or perhaps Sage has never experienced an arm triangle and is a huge pussy. WORK!
Jimmie Rivera upsets Iuri Alcantara: Jimmie Rivera looked like a fat Kenny Florian in there, yet was able to basically decimate the faster, longer, and more skilled Alcantara. Fine, upsets happen, but this looked like Alcantara was told to go out there and lose, or he'd just found out his favorite Meemaw died. There must be some explanation because he just didn't fight. CHOREGRAPHED!
Ben Rothwell submits submission master Josh Barnett with a fucking guillotine! As a BJJ practicioner I can tell you that it is very rare to catch a front choke with your opponent on his back, much less catching it on a submission legend like Barnett. FIX!
Anthony "Rumble" Johnson "defeats" Ryan "Greg Louganis" Bader by lightly tapping the back of his skull: The finish wasn't even the most bullshit part of this fight. This fight began to smell like a horses ass once Ryan Bader, a top-level grappler, grabbed onto a Kimura lock from the bottom and kept it as Rumble took his back. This is first day BJJ stuff here people. You don't keep a shitty arm lock when a guy has your back in a street fight, especially someone as physical as Johnson. Bader took a dive, but he's not the only culpable suspect here. The referee stopped this thing before Bader had taken ANY damage. Was he protecting Bader, or doing what was best for his pocket book? Rumor has it that the ref was seen pushing a wheelbarrow full of money a la Scrooge McDuck to his Ford Festiva after the show. Do people still carry pocket books? I'll bet Joe Rogan does.
Hey Dana White, we love fights, real fights. Please keep our sport from turning into the fixed sport of pro boxing. Keep UFC real, like pro wrestling.
Love ya, my grotsky little biotches,
@PeachMachine