@chris_najdek
Chris_najdek IG
Cnajdek27@gmail.com
Washington D.C.-
President Trump continues to put his sharp business mind to work as he helps American businesses like nobody has ever seen before. His latest decree is for all U.S. businesses to stop providing free WiFi to customers.
He took to Twitter to make the announcement, because he's 11:
"I will be passing an executive order to ban all free WiFi in the United States. Starbucks, you've been warned! Free WiFi is socialist. Castro invented free WiFi, communists use free WiFi to rig elections. The Banana should have won The Masked Singer last season, TOTAL RIG JOB!!"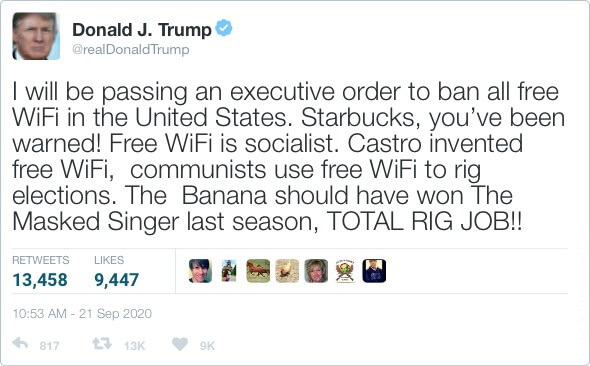 He expanded on his new policy later on at the White House.
"First of all communists give away WiFi to the radical left so they can rig elections. Second, if we give everyone free WiFi then WiFi companies lose money. It's simple math. Why would I buy WiFi at my house if I can get it for free at McDonalds while I'm eating the Travis Scott meal, which is totally lot by the way. The blacks love me and their bbq sauce! Now I want McDonald's. They have new spicy McNuggets now, pretty spicy, makes my farts burn, but it's like nothing you've ever tasted before. They're like Mexican McNuggets they're so spicy, I told them to call them La McNuggetos, they don't listen, the Hispanics love me too, they know I know a real homemade Mexican McNugget when I see one. McDonalds is a total clown show, some would call it a circus, I call it a clown show because it's a show with clowns. Now I want peanuts."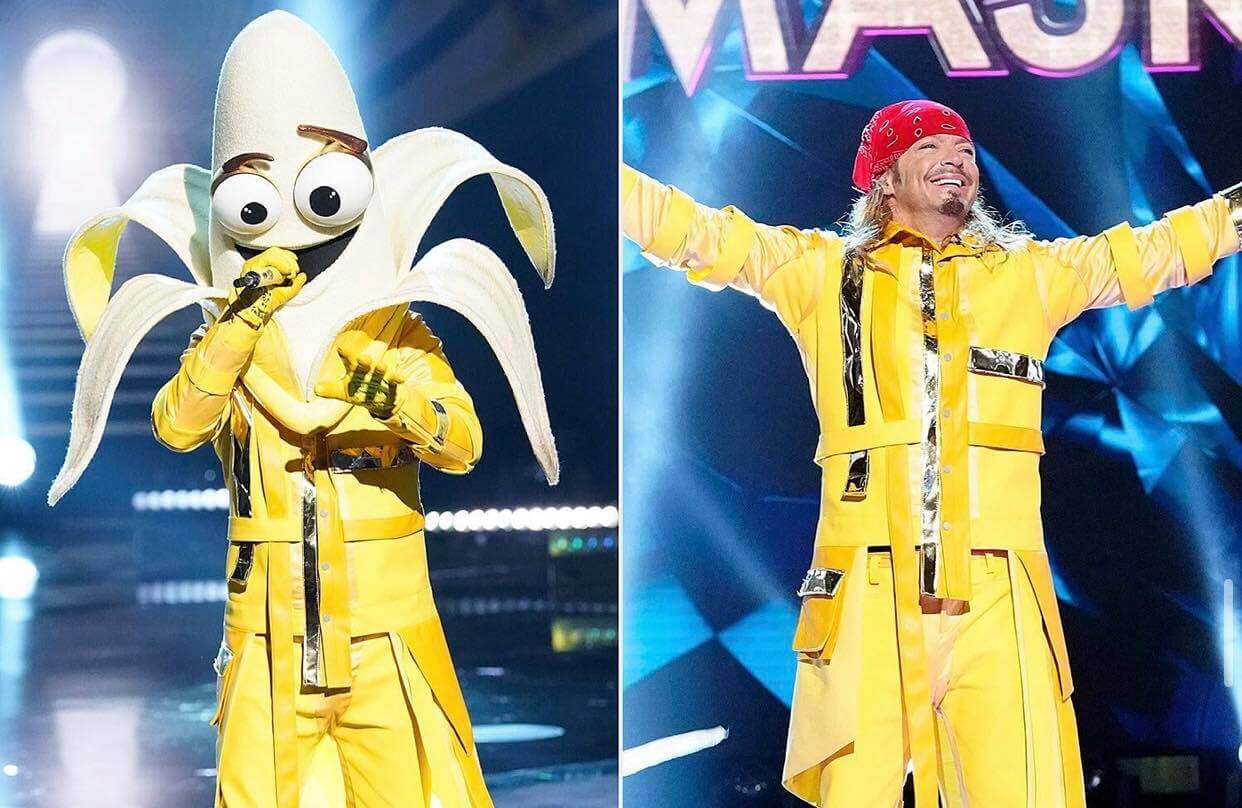 He went on like this for another 45 minutes where he declared that Diet Coke is the Covid-19 vaccine.

Loading ...