The Chelsea at The Cosmopolitan of Las Vegas
Las Vegas, Nevada
Yup. Here we go!  Our totally awesome coverage of Paige VanZant as she dances naked atop the UFC Arena.  Or something like that.  PBP is below. Yada. Yada. I'm here in Vegas, are any of YOU?  Didn't think so.
UFC Fight Night 80 FREE LIVE STREAM Prelims (also on Fight Pass 645/545/445/345)
Kailin Curran vs. Emily Kagan
Round One
Kagan is aggressive right off the bell.  She's grinding Curran against the cage, looking for a takedown, almost gets it, but Curran does well to avoid it.   And Currant responds with a great Judo throw.  She looks for mount but Kagan butterfly guards her way out of it.  Back against the cage and Kagan gets the takedown for a moment but Curran springs to her feet.  Kagan really wants the TD and Curran would prefer to bang. (Insert needlessly sexist BANG joke here.)  Not much happening but Kagan's using a Randy Couture style gameplan here and slowly eating away time and energy.  They separate and Curran throws a high kick and punch, both of which backed up Kagan.  Kagan then grabs a clinch and stalls.  Kagan with a TD to end the round, though Curran attacks with a triangle as the bell sounds.
Round Two
Our second stanza begins the same as the first, but this time Curran is MUCH quicker to establish distance and separate from the clinch.  But Kagan presses forward and gets over-under clinch position.  Kagan seems a bit slower here.  Curran is a bit quicker.  Could be a factor later on. (OR it could NOT be a factor.)  Both are now moving forward and just throwing pre-planned combos with out regard for setting them up.  Kagan, despite maybe being tired, is a machine.  She's just throwing and throwing and Curran seems like she's content to try to counter – but she's not good at it.  Kagan doubles up a straight left and Curran just seems half-confused as to what's happening.  Kagan sells out on a trip takedown from the clinch but Curran reverses half-way through.  Kagan scrambles but Curran takes the back. AND SHE GETS THE TAP!
OFFICIAL RESULT: Curran d. Kagan, R2, sub
Phillipe Nover vs. Zubaira Tukhugov
yeah. Um.  No way in hell I spell Zuhaira's name right. He'll be RUSSIA for his fight. Russia vs Nurse.
Round One
Nurse staying on the outside, a bit afraid of what Russia is showing. Russia is switching his stances a lot but … He's not doing anything with it so fuck him. Russia throwing looping hooks.  Nurse isn't dead though so they aren't THAT dangerous.  3+ minutes in and .. This is fucking boring.  No one is doing anything.  Russia fought a kick of Nurse and took him down.  Then did it again.
Round Two
More of the same horse shit where they circle and throw isolated punches.  Then: Russian lands a punch that hurt Nurse.  That was the first thing all night that mattered.  They both should be thrown into a blender.  Just NOTHING here.  I hate them both.  Russia is pressing, Nurse is running, no one is landing. Russia lands a right hand.  Nurse is hurt. He may need … Medical attention.  He shoots to stall. And Russia makes sure to do nothing to follow up just so this continues to be ass.  Nurse lands a decent kick to the mid-section. He followed it up with nothing.
Round Three
I'll bet this round sucks too. Nurse out early with a bunch of kicks but they're blocked.  Russia tries with his overhand right as a counter but it isn't landing. Because that would mean something happened and this fight cannot allow anything to happen… Ever.  Nurse lands a kick to the head but Russia eats it and takes down Nurse. Russia keeps him down as … Nope, Nurse stands.  2 minutes until this abortion is over.  This is so bad that it's a crime.  Cut them both.
OFFICIAL RESULT: Tukhogov d. Never, dec.
Nathan Coy vs. Danny Roberts
Jason Herzog if the sexiest ref in MMA.  Just saying…
Round One
Roberts showing power and strength here as he's shucking off Coy's attempts to clinch and lands some hard shots.    Coy catches a kick and gets a TD because he's American and Roberts is British and no one in Britain can wrestle. Ever.  Roberts tries for a triangle but it's close and then Coy taps!  Looks to have been to an armbar.
OFFICIAL RESULT: Roberts d. Coy, R1, sub
Santiago Ponzinibbio vs. Andreas Stahl
Round One
Ponzi staffs an early TD. Stahl pressing off the bat.  Ponzi  teeing off here.  He's found  his distance and is pro shooting at will.  Not a ton in the round.  OK: I was … Just there.   And then BOOM!!!!!!!!!  Santiago with a massive KO!
OFFICIAL RESULt: Ponzinibbio d. Stahl, R1, TKO
Johnny Eduardo vs. Aljamain Sterling
OFFICIAL RESULT: Sterlind d. Eduardo, R2, sub
Kevin Casey vs. Antonio Carlos Junior
Eye poke in the first ten seconds. NC
Sorry, had some technical issues.  You missed nothing.
Omari Akhmedov vs. Sergio Moraes
Round One
TWo minutes in and these two are just  throwing wild punches that are missing because wide hooks don't always work. Idiots. With 90 seconds to go, Omari drops Moraes with a punch. It was – literally – the only thing that landed.  Otherwise: garbage.
Round Two
Holy. Balls.  We're 4 minutes into this round and it's just two guys throwing isolated shots and that's all.  This is just horrible.  Everything wrong I did in life, I'm suffering for it now.
Round Three
And to save the day, Moraes lands a series of HUGE punches and swarms and KOs the hell outta the Russian.
OFFICIAL RESULT: Moraes d.  Akhmedov, R3, TKO
John Howard vs. Tim Means
Round One
Howard tried a TD and means literally reached around the top of the fence to stop it. No point taken but wow.  It was Tank Abbott like.  Means is just so, so much bigger frame wise.  Howard having to load up as Means picks him apart with punches from distance. Means reaching out, pulling down Howard's hands, and following with a straight left.  90 seconds to go and Howard gets a TD.  He's struggling to keep Means down.  Means threatens a switch but instead stands.  Howard again with a TD but can't keep Means down.  Howard really just can't deal with the distance.
Round Two
Right away, Means lands a punch and Howard isn't just out – he's out so cold that he's becoming oil.
OFFICIAL RESULT: Means d. Howard, R2, KO
UFC Fight Night 80 FREE LIVE STREAM MAIN CARD (Fight Pass 10/9/8/7)
Thiago "Marreta" Santos vs. Elias Theodorou
Round One
They're trading leg kicks through the early part of the round.  With two minutes to go, it's still just each guy kicking, stepping back, getting kicked, and repeat.  This is now the Ultimate Kicking Championshis.    Santos lands a spinning heel kick that missed the jaw by inches.  That was neato. Elias finally moves in to clinch with 20 seconds to go but with nothing happening as a result.
Round Two
Aaaaaaand we're still with the kicking.  Then Elias gets clipped.  He dives for a TD, Santos grabs the fence blatantly, but the Canadian Greek eventually gets it. Only for Santos to stand.  Elias grinding no in the clinch. Santos with some heavy elbows but Elias still leaning on the Brazilian.  "Exhausting" is how Joe Rogan would describe this. Elias is determined to fight this way but the ref separates them.  I'll bet there's more kicking to come… Yup.  But Elias clinches up only to eat knees and elbows.  Man plans, God laughs.  I can see judges giving this to Elias but Santos is definitely doing more damage, hurting Elias more, being more awesome (part of the criteria).  Santos punctuates the round with a takedown.
Round Three
Elias once again starts the round off with the clinch, even though he's had rotten-ass success with it so far.  One whole minute of Elias sticking his forehead into Santo's stomach.  I "accidentally" downloaded a video like this once… LOL.  Elias tried SOOOOOO hard for a takedown and didn't get it.  We've learned that Brazil and Canada cancel each other out when it comes to crap wrestling.  Oh, now one of those elbows from Santos has opened up a gusher and Elias is wearing a CRIMSON MASK (not the crap message board guy).  Santos with the Plum Clinch, landing knees.  He steps back and hits some big punches and elbows.  Elias is hurt.  Good thing he decided to stall and grab a shit attempt at a takedown so this can go the distance and we can all be bored. Santos creates space and his teeing off on Elias. Big kick to the body. Elias was as effective here as Greece is in contributing to the Euro.
OFFICIAL RESULT: Santos d. Theodorou, dec.
Sage Northcutt vs. Cody Pfister
Pfister? I hardly know her!
Round One
Immediately takedown by Pfister.  Oh, please let him wrestle fuck this pretty boy… Pfister slides to half-guard(Ed.com).  Sage isn't moving much.  He's in total defensive mode, trying to regain full guard. No thinking about standing or anything. Because, ya know, he's 19 and not smart. I hate his youth so much. NOTHING is happening here other than Pfister trying to pass.  Sage using a "knee shield" half-guard to defend but he's losing every second of this round. Ref stood them up because he likes pretty boy and then … Sage gets a takedown with 90 seconds to go.  He's athletic, I'll give him that.  Maybe the mailman is black… Sage pops up or a second with elbows.  Sage mounts and is trying an arm triangle.  No dice.  He floats to take the back and the round ends.
Round Two
Sage bulls over Pfister right away.  I mean, like, he just shot, got stuffed, but walked through Pfister.  Now Sage dives on a guillotine.  It's close  and …. TAP!!!!  Damn.
OFFICIAL RESULT: Northcutt d. Pfister, R2, sub
Sage cut a promo where he said how great it was to be on FIGHT PASS, quoted John 3:16, and came across as like the most robotic "THIS IS WHAT DANA WANTS" fighter ever.
Michael Chiesa vs. Jim Miller
Round One
Chiesa gets a takedown with ease.  That's a bit of a surprise.  Wonder if Miller is just worn down because of all those wars he was in.  Chiesa trying to pound but Miller creates space with a knee shield.  Miller now has ALMOST a butterfly guard and he switches it to a knee bar and uses it go get on top. Chiesa responds with a loose triangle attempt.  Miller gets out of it an smoothly slides to take the back.  Body lock with 90 to go. Miller may have the most underrated BJJ in UFC history.  I'm serious.  They're hand fighting now, with Chiesa doing what he can to avoid the choke.  Miller may be thinking arm triangle or armbar just looking at his positioning. He'll ride the round out though.
Round Two
Chiesa with a nice single leg to start off the second.  As we saw in round one, Miller is slick and tricky from his back… Miller with rubber guard, but he seems to be using it more to defend than attack.  Chiesa doing an excellent job of maintaining position, finding his balance, and not allowing Miller to mess with his center of gravity. Oh, and he's also elbowing away slowly. Miller dives on a knee bar.  It's close but Chiesa is defending and pounding.  He has Miller mounted.  He takes the back.  He has the choke in and TAP!  HUGE WIN for Chiesa.  Amazing performance.
OFFICIAL  RESULT: Chiesa d. Miller, R2, sub
Rose Namajunas vs. Paige VanZant
Round One
Paige has open hands early, telling me she's looking to "catch" punches and then counter. Rose gets in on a bodylock and secures an easy takedown.  She passes with ease.  Too much ease really.  Rose with a HEAVY knee on belly and dropping elbows but Paige scrambles up.  Paige is bleeding (not like that)(what a sexist joke). Rose with a straight right that cuts through Paige's hands.  Paige is not doing well here at all.  She tries a Judo throw but Rose bases out and takes the back (ps, Judo Sucks).  Mount now and then Rose floats to take the back.  She's looking for a choke.  PVZ defends but Rose showing excellent control. They're up but everyone's favorite jailbait is bleeding like a stuck pig.  Rose takes her down and is pounding away.  Paige was completely outclassed in this round.
Round Two
Paige is walking around likeshe's confused.  Rose landing at will and gets a takedown with relative ease.  Rose is a Pitbull in there with a fluffy little white dog that yaps a lot. Paige stands but Rose is all over her.  Paige tries a sacrifice throw but it failed and now Rose is on top.  Paige is gonna lose this fight.  She's showing nothing.  I mean, in every single possible area of MMA, she's losing.  BAD!  Sorry, pedos.
Round Three
PVZ rushes in immediately like she's using SAFTA and gets taken down and mounted.  A brief scramble and Paige ALMOST gets on top but Rose stands up.  Paige is pressing, no matter what, but she's simply not there technique wise.  Rose timed an overhand right and clocked Paige.  They clinch up and PVZ tries a bit but Rose is world's beyond her.  Paige keeps trying the same stupid head and arm throw and getting countered.  I guess the UFC can be happy that Sage won because right now we're a few minutes away from all of their female "stars" being outclassed.  Rose dives on a rear naked choke.  It's close.  Paige is defending with 20 seconds to go.  Paige survives but that's really embarrassing for Rose because she should've had that.
Round Four
Immediate body lock followed by a simple takedown by Rose.  Paige with deep half guard now (which I love) but it doesn't work (because MMA isn't BJJ).  Paige – and I'm not joking – looks pathetic here.  Rose threatens Kimura, goes to an armbar.  Paige is caught.  It's deep. But …. She survives.  Rose though keeps pressuring her, stays on top, and is elbowing away.  We're on the cusp of four 10-8 rounds, and I'm not kidding.  Paige looks like an amateur.  PVZ tried … Some shit.  Who knows.  Rose grabs an armbar.  It's SUPER SUPER SUPER deep but Paige escape.  Fuck me, that's insane.  Rose transitions to Oma plata.  Rose on top as Paige is turtled up.  Rose gets the hooks in and is looking for the choke.  Nope.  Every. Single. Move. By Paige is countered with EASE by Rose.  No joke, Paige AGAIN tired for what must be the only takedown she know and failed.
Round Five
Rose (and I know this will shock you all) gets a takedown with ease.  Paige has 4:30 to finish Rose (LOL) or this will be the definition of the UFC watching money go down a dirty, splattered toilet. Rose is glue here.  She's completely neutralizing every move PVZ makes, like she's a seasoned grappler in there with someone during their first day of BJJ.  Rose takes the back, doesn't feel it, floats to the mount, then floats to the backs.  Now Rose has the hooks in and ROSE GETS THE CHOKE FOR THE TAP!!!!!
OFFICIAL RESULT: Rose Namajunas d. Paige VanZant, R5, sub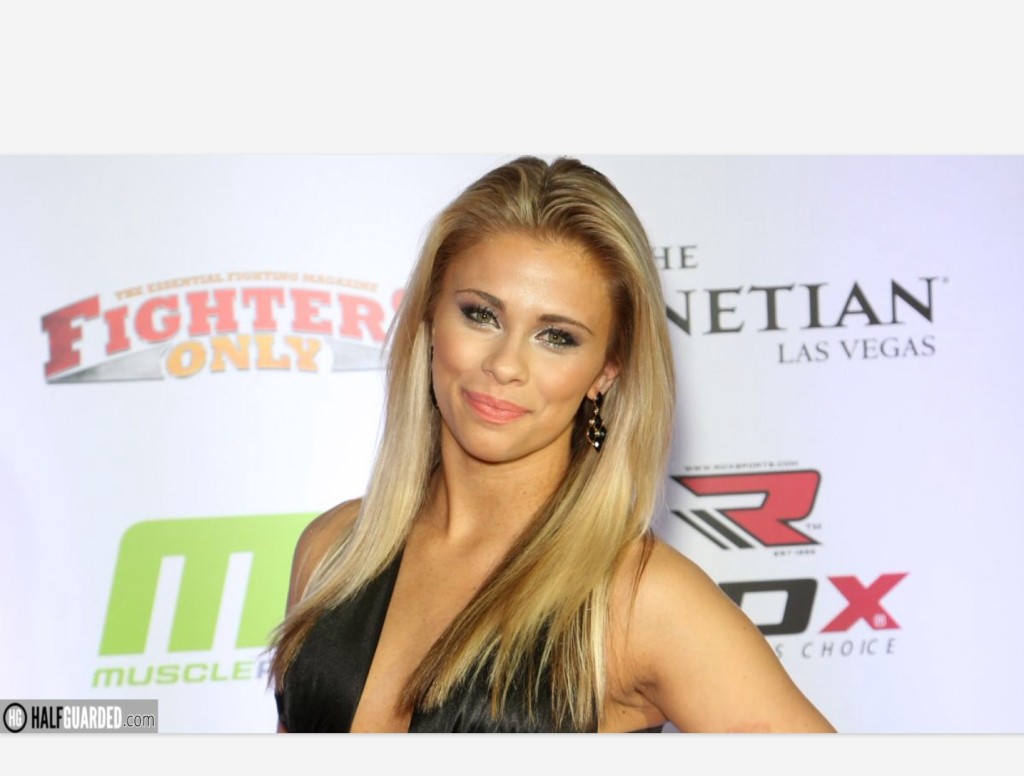 QUICK & DIRTY RESULTS
UFC Fight Night 80 FREE LIVE STREAM MAIN CARD (Fight Pass 10/9/8/7)
Rose Namajunas d. Paige VanZant, R5, Sub
Michael Chiesa d. Jim Miller, R2, Sub
Sage Northcutt d. Cody Pfister, R2, sub
Thiago "Marreta" Santos d. Elias Theodorou, dec
UFC Fight Night 80 FREE LIVE STREAM Prelims (also on Fight Pass 645/545/445/345)
Tim Means d. John Howard, R2, KO
Sergio Moraes d. Omari Akhmedov, R3, TKO
Kevin Casey vs. Antonio Carlos Junior – NC, eye poke
Aljamain Sterling d. Johnny Eduardo, R2, Sub
Santiago Ponzinibbio d. Andreas Stahl, R1, TKO
Danny Roberts d. Nathan Coy, R1, sub
Zubaira Tukhugov d. Phillipe Nover, dec
Kailin Curran d. Emily Kagan, R2, sub
And don't forget, all month long we'll be featuring our 27 UFC Gifts for the Fight Fan in your life post just for you so you can make Christmas easier on yourself while also being a hero!