The O2
London, England, UK, Europe, Not-America
Welcome to THE best UFC London coverage you'll ever find as this is our UFC LONDON FREE LIVE STREAM (of consciousness) recap, play by play, and results. Yup. We watch, you view UFC London results.
Today's coverage is going to be extra special as Mike, the idiot writing this in the third person, will be doing ON AIR AUDIO play by play with our very own Peach Machine for a portion of the card. For two hours, he will somehow do this writing and that speaking while the prelims go down. Oh, sure, he could've had someone else do the writing for a bit but he's a bit of an egomaniac (hey!) and wanted to challenge himself.
We've got all kinds of coverage to absorb before the show kicks off. We have a wonderful piece from James Swift about the main-event, Mike wrote about why Anderson Silva retiring is the best move for his career, and even have the weigh-ins, video preview, fight video preview, and other stuff! As always, our Quick & Dirty Results are at the bottom if you don't want to read this glorious UFC FREE LIVE STREAM (of consciousness) recap, play by play, and results. Let's get to it.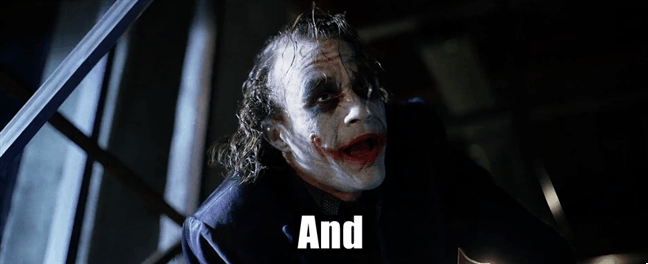 UFC LONDON FREE LIVE STREAM (of consciousness) RESULTS – PRELIMS WITH GUYS YOU DON'T KNOW – UFC FIGHT PASS – 1245 et/1145/1045/0945
Martin Svensson vs. David Teymur
Result:  Teymur d. Svensson in round 2 with a TKO off a punch. (Sorry, we had a FightPass connection issue)
Thibault Gouti vs. Teemu Packalen
Round One
In roughly 30 seconds, Packalen dropped him with a perfect uppercut, swarmed, took the back, and got the rear naked choke.
OFFICIAL RESULT: Packalen d. Gouti, R1, sub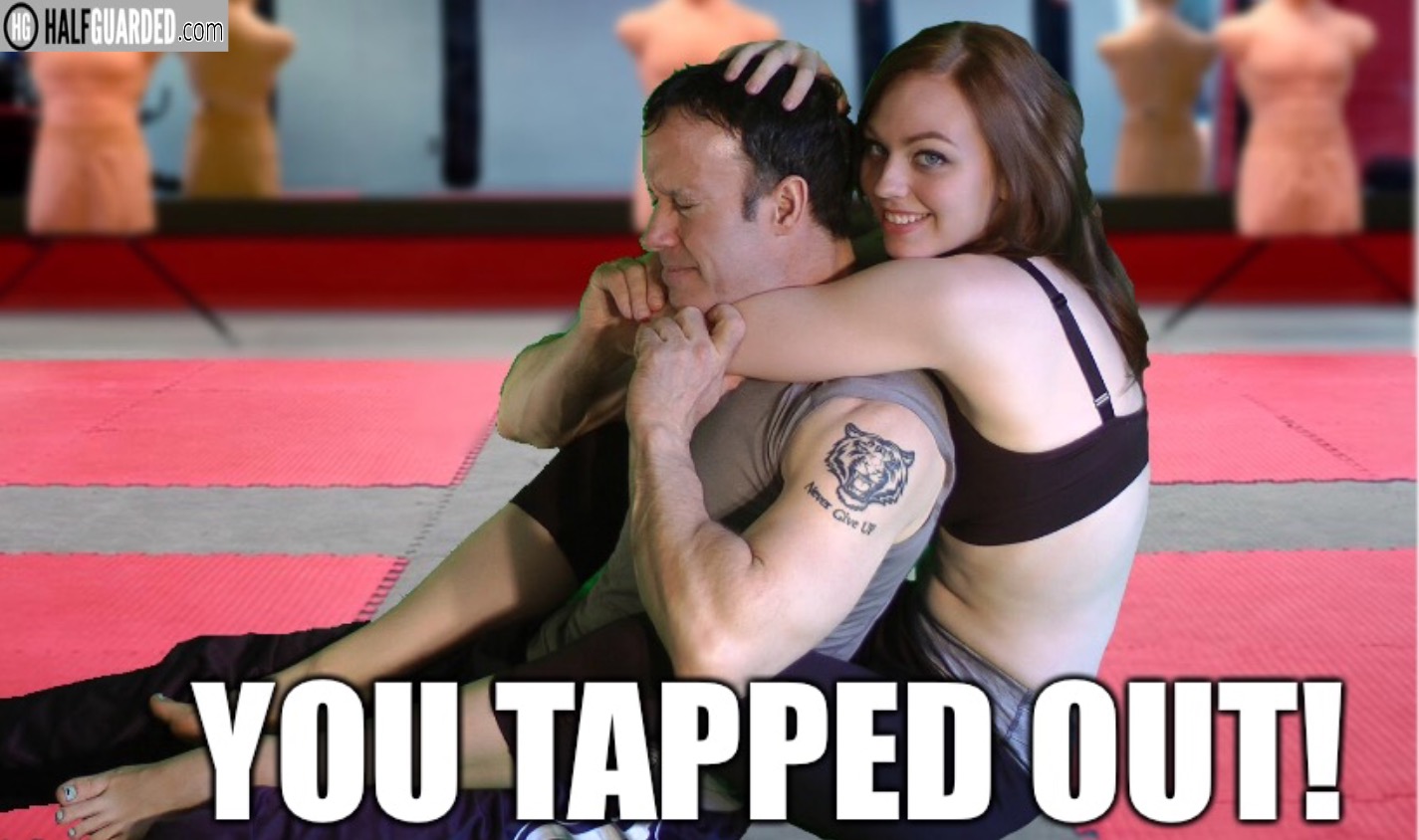 Jarjis "MAN MOUNTAIN" Danho vs. Daniel Omielanczuk
Danho wins the award for the best nickname in a while.
Round One
They're both shockingly light on their feet here, with Daho eating a shot and pressuring for a takedown.  They're like two big walruses hugging against the cage.  Daniel hurts Danho (that's confusing, I know) with a punch and then a big knee to the body.  I cannot get over how similar they look at times and boy oh boy do they need to have better gear because there's no easy way to tell these two apart with "black" and "white" shorts.  They finish the round clinching.  Close as hell.  Who knows.  MAN MOUNTAIN 10-9 via better nickname
Round Two
The lightness of feet from before has been replaced with flat footed plodding by them both.  Omi is throwing windmill like hooks.  Man Mountain is "tired" but that's not fair because it's not like Omi is some fresh kitten either.  No one is landing anything significant yet the announcers seem intent to tell us that Man Mountain is losing but I have no idea where they're getting that from because I see two guys who both suck.  Then, to prove me stupid, the Mountain crumbles from some combination of balance issues, a slip, and tiredness.  Then, like an idiot, Omi knees The Mountain while he had three points – it wasn't even close.  I doubt the rest does either any good.  I perversely want to see these two fight in Mexico City.  Mountain gets hit by the most solid shot of the night, brief "storm" but then … Nothing.  Omi 10-9
Round Three
Omi throws both a punch and kick at the same time somehow.  Mercy me, Dan Hardy is ripping ManMountain something fierce.  He's a big heavyweight who is tired – they all basically are after a round with a few notable exceptions.  Omi throws a punch that somehow hits the cock.  Royce Gracie is proud.  Crowd boos the fact that Mountain has balls.  Now a doctor is checking out the Mountain's balls.  Fight is stopped!  They'll score the third round as the foul was accidental.  How do you score a round where someone gets punched in the dick?
OFFICIAL RESULT: Daniel Omielanczuk, d. Jarjis "MAN MOUNTAIN" Danho, technical majority dec. (a first for me)
Rustam Khabilov vs. Norman Parke
Parke is gonna go for a ride here.
Round One
Feeling out early as both guys pump isolated punches.  Parke is going to – WHAT!?!  Rustam has a son named "Muahammad Ali."  You guys can't throw that out there and not follow up.  There we go, a the first suplex from Rustam has arrived.  He's riding the back of Parke but Parke hand fights his way up.  They're bragging about Parke's "takedown defense %" – he fights mostly Brits and such, let's not get carried away, lads.  Rustam missed an uppercut by millimeters.  Parke misses a super kick. Rustam fires a straight right down the pipe – that's been his preferred weapon so far.  Clash of heads leads to a brief break.  Right hand from Rustam pokes through.  Rustam threatens a suplex but Parke just drops to his knees rather than face the inevitable.  Rustam 10-9
Round Two
Parke shoots on Rustam to surprisingly start the second off.  It doesn't work.  Parke is showing a lot more fire here and he's landed a left hand now.  Rustam looks a bit rattled by it all.  Another left from Parke clips Rustam.  Noticeable momentum change here.  Kick to the midsection from Parke lands, and then one to the outside leg.  Rustam muscles in for a clinch but Parke pushes away well.  Uppercut from Rustam misses and Parke counters.  This is all Parke.  Parke trying a single leg but c'mon now.  NOPE!  Rustam with a textbook shot, switching from a single leg to a power double and drives through for the takedown.  With 45 seconds to go, I don't know if that'll be enough.  Parke 10-9
Round Three
Rustam has been told to use his wrestling in this round.  Rustam aggressive early now, throwing his right hand again.  Parke with a shot and PARKE GETS THE TAKEDOWN!  He takes the back of the Russian (or whatever little USSR country he's really from).  Rear naked choke attempt but Rustam is defending and slowly adjusting his hips.  Parke re-establishes position.  Again with the choke but Rustam slips out, now he's switched and gone behind and suplex!  Rustam passes to half but Parke hips back to full guard.  Two minutes to go and if Rustam keeps busy this is his round.  Rustam with a good right hand when Parke tries to dig an underhook.  A minute to go and Parke tries to stand but he's smothered.  Rustam is peppering away.  SUPLEX!
Official Result: Rustam Khabilov d. Norman Parke, dec.
I'm on air as I type all this.
Krzysztof Jotko vs. Brad Scott
Round One
Scott pressing early as Jotko dances away.  Jotko countering with punches as he backs away.  Very close round overall but not much significant.  Scott 10-9
Round Two
Scott presses against the fence to start but misses the takedown.  They're trading and Scott is getting off first.  Jotko landing a bunch now, in particular with back elbows.  Again close.  Jotsko 10-9
Round Three
Close round.  Even on striking.  Jotko with a takedown at the end that probably similar.
Official Result: Jotko d. Scott, dec.
Arnold Allen vs. Yaotzin Meza
Round One
Meza tries for a takedown and fails.  Allen on top.  Pounding.  Standing, Meza looks timid. Allen 10-9
Round Two
Allen is in control. Tripping Meza down with ease.  Meza on his back heels still.  Not a ton of action but Allen is use better.
Round Three
Meza trying a takedown but Allen defending well.  Allen lands a big punch near the end, drops Meza, and it's over!
OFFICIAL RESULT: Allen d. Meza, R3, KO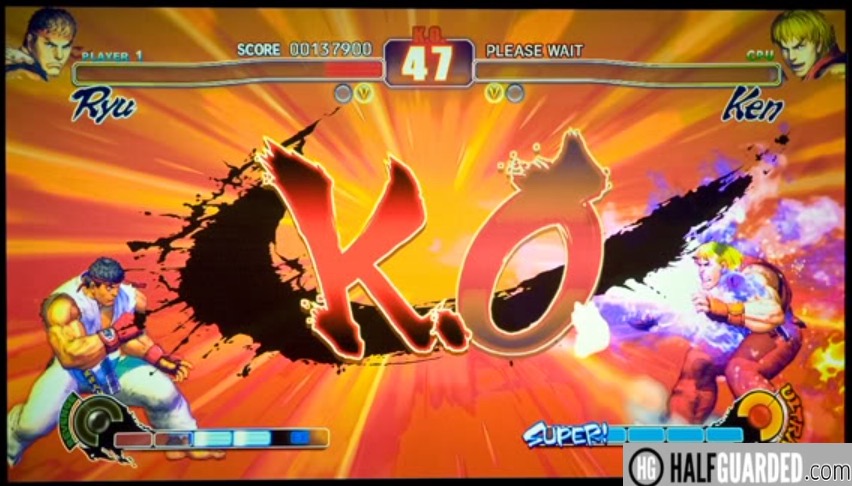 Scott Askham vs. Chris Dempsey
Round One
A GUY WHO LOOKS LIKE TED CRUZ IS IN THE CROWD!!!!  Dempsey with an early takedown but Askham defending and then attacks.  Askham with a kick to the head that lead to death!!!!!!!!
Official Result:  Askham d. Dempsey, R1, KO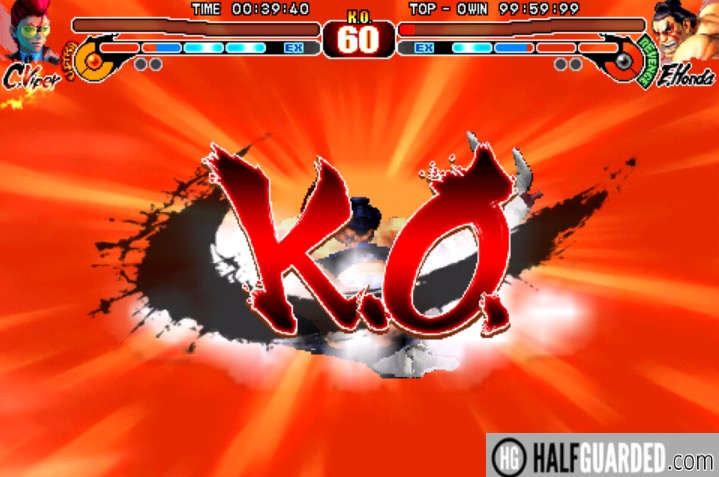 Davey Grant vs. Marlon Vera
Round One
Davey Grant with the most generic English name ever.  Vera dove on a leg and came close but the ref.  Grant was standing over him ala Sakuraba when Vera grabbed a heel and almost got a leg lock.  Took the back.  Missed the choke.  But Grant escaped and ground and pound.
Round Two
Grant battering and in control.
Technical difficulties happened.  Grant was dominant.
Official Result: Grant d. Vera, dec.
Makwan Amirkhani vs. Mike Wilkinson
Round One
Amir Khan – oh.  Oops.  Anyways.  He's on top early.  Dominating.  Passing at will.  Mount.  Punching.  Wilkinson tries a Frank Mir tickler and almost gets it.  Fun round of grappling.
Round Two
Another fun round that saw Wilkinson come close on a guillotine but Amirkhani survived.  Wilkinson turning the tide.
Round Three
Wilkinson dominating the round.  He may need a finish.  He's going for it though.  Amirkhani sweeps at the end.  Mounts.  Elbows.
Official Result: Makwan Amirkhani d. Mike Wilkinson, dec.
After doing the last two hours while also simulcasting on Peach Machine's awesome radio show in Tennessee (which has a lot of listeners in prison!!!!) I'm back here with my undivided attention.  GO TIME!!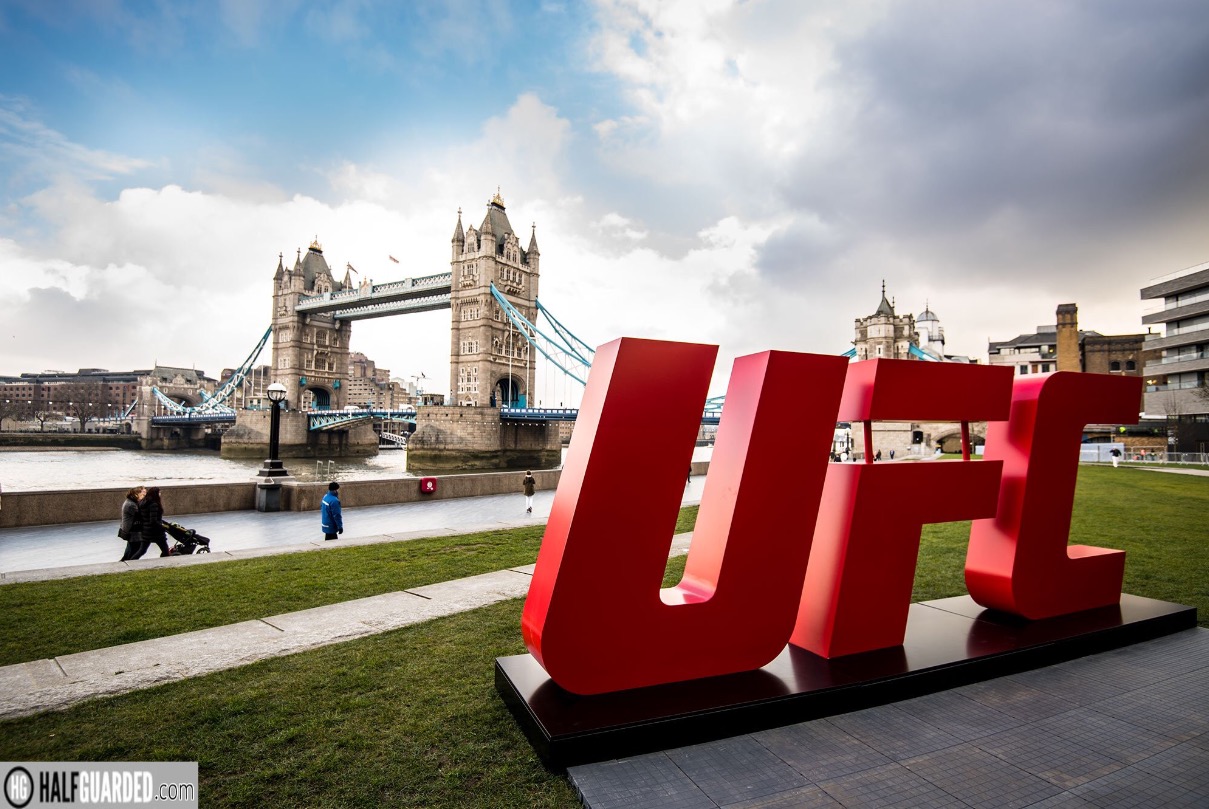 UFC LONDON FREE LIVE STREAM (of consciousness) RESULTS – MAIN CARD WITH GUYS YOU KNOW – UFC FIGHT PASS – 4 et/3/2/1
Brad Pickett vs. Francisco Rivera
Round One
Rivera with a clubbing hook early. Both are slugging types and appear to respect the other's power.  Pickett is moving forward, feinting, and slipping in nice shots to the body.  Rivera almost connects with a kick. Pickett is dropped and on his ass but he shoots to recover and survive.  He looks OK but his chin has been cracked before.  Rivera countering better now, so maybe Pickett is slowing a bit.  Rivera lands several punches in a wonderful combination.  Pickett answers by ducking his head and throwing a series of punches that missed.  Rivera clips Pickett with a hook.  They are exchanging BOMBS!!!!!!!  Clean shots landing galore.  Pickett is geting the worst of it but it's entertaining as hell.  Rivera 10-9
Round Two
More of the same.  Pickett is eating a number of shots and I can't help but feel like it's a matter of time until he drops for good.  Pickett changes levels and gets a perfect single leg dump.  Rivera using a butterfly guard but Pickett passes to half-guard(ed.com).  Rivera simply powers out and elevates Pickett off him though.  Rivera tried a front kick, like Silva fighting Belfort, but missed by inches.  Pickett leads with an uppercut and hook that miss but would've been good had they landed.  Interestingly, neither guy has landed much this round.  Rivera did land a big shot at one point but it was long enough ago that I'm not sure judges will remember.  Aaaaaaaaand: Pickett accidentally punches Rivera in the balls.  That's an odd theme for the night.  They swing like crazy as the round ends and that may have won it for Pickett. Pickett 10-9
Round Three
They touch gloves and will probably now go to war.  Pickett's thigh is a bruised mess.  Pickett shoots, Rivera sprawls.  Rivera failed on a guillotine and Pickett is trying a Von Flue Choke.  Maybe.  True story: I caught someone with that choke the other day.  I was amazed it really works.  Note: It's also the first time in like 5 years I've ever caught it.  Ref stands them up, deeming there to have been too little work being done.  Pickett looks a bit tired as we have two minutes to go.  Rivera catches a kick and lands two right hands. Rivera with a takedown and with a minute to go that might seal the round and fight.  Pickett scrambles up though.  Pickett then zombies up and walks through punches and lands a HUGE slam.  THAT could win the round and fight.  Pickett 10-9
Official Result: Brad Pickett d. Francisco Rivera, split dec.
That was one helluva fight.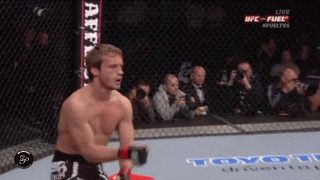 Tom Breese vs. Keita Nakamura
Breeze is potentially special; he's like a British Rory MacDonald – right down to the sociopath look.  Nakamura is the definition of "not UFC caliber:" he wins a lot out of the promotion, gets brought in, then loses.  This could be a slaughter..
Round One
Breeze is a different weigh class here.  Nakamura has odd hand placement.  The Japanese man gets easy double underhook S and is trying to take Breese down.  Breese stopping it for a bit but then Nakamura gets it with ease.  Nakamura mounts.  Breese hips out and attacks a leg but Nakamura defends with ease.  They're clinched and the ref breaks them up.  Breese with a combination of straight, accurate punches.  Nakamura locks up the clinch but Breese pushes off.  Breese chopping with hard leg kicks.  Breese is patient, picking his shots, and the crowd is restless.  Breese over extends and is caught with an uppercut and straight that snaps back the head of Breese.  It's an interesting and close round.  Honestly, I'm going Nakamura 10-9.
Round Two
Breese with a hard knee to the midsection.  Nakamura with a slick trip takedown and mounts.  Breese again bucks and attacks a leg, thinking heel hook. He abandons it as he instead opts for top position.  Breese stuffing the knee to half guard.  Breese just using pure power to try and mount but Nakamura is tricky enough to hip away from it.  "You couldn't get a cigarette paper between them."  That's a saying?  Nakamura trying to come out the back with a single leg.  Breese stuffs.  Breese lands big elbows inside the guard but out of no where Nakamura with a VERY close Oma Plata.  Still: Breese 10-9.
Round Three
I'm impressed with Breese's ability to fight, what with Hardy having holding onto his jock.  Nakamura shoots but is stuffed for a moment.  Nakamura switches to a bodylock.  He gets a takedown.  Breese rolls with it and is trying for a leg lock.  Nakamura defending and wants to take the back.  Nakamura sweeps to get on top and is in the half guard of the Brit.  Breese with an underhook but Nakamura is stuffing him.  Breese elevates Nakamura, but Nakamura head stands a bit.  Nakamura holding onto a leg for a single leg.  Nakamura in danger of a Breese upside down reverse triangle.  It's getting closer.  That may have won Breese the round and fight.  I won't say I was impressed with Breese here as Nakamura should've been ended early and instead more than hold his own.
OFFICIAL RESULT: Tom Breese d. Keita Nakamura,dec.
Thales Leites vs. Gegard Mousasi
Note: I don't like Mousasi, not because he was born in Iran, but because he's really Armenian.
Round One
Thales starts out by not even pretending and going for a leg.  Mousasi stuffs it.  Thales still handing on and pulls guard.  Scramble and Thales is still pressing for the takedown. Mousasi pushes off and pumps a jab in the Brazilian's face.  Mousasi using his jab to time everything, landing a right hand behind it now.  Mousasi steps in with a lead hook. Excellent sprawl from Mousasi again.  Thales misses a throw.  Mousasi with an accurate kick.  Mousasi 10-9
Round Two
Thales misses a hook and Mousasi counters with a right.  Does it again.  Mousasi with a textbook 1-2.  Thales can't compete with Mousasi on the feet but Mousasi doesn't want to exchange.  He's content to play his normal "jab and be patient" game.  I know it's a fist fight but come on Mousasi.  Thales with a good level change but he's stuffed on his takedown try.  More jabs from the Armenian.  Jab.  Jab. … Jab.  Suck a duck, Mousasi.  SUCK. A. DUCK.  Thales fails again for a takedown and has taken to flopping to his back.  Mousasi 10-9
Round Three
Thales pulls guard.  At least it's SOMETHING different.  Mousasi is playing it safe and minding his Ps & Qs.  Mousasi stands up.  I'll bet he jabs a lot.  Jab.  JAB!  JAB!  JAB!!!!!!!  I hate Armenia.  Thales's face is a black and blue and bloody mess – somehow.  JAB!!!!!!!!!!!!!!!!!!!!!  Thales lands a left hook that hurts Mousasi.  He's following up.  Mousasi momentarily on defense.  Oh, but he's OK now because: JAB JAB JAAAAAAAAAB! Mousasi finally throws a right hand and – shocker – it lands and hurts!  Mousasi on top in half guard now.  90 seconds to go and the crowd rightfully boos.  Thales is mentally done.  Rubber guard attacking an Oma Plata.  It doesn't work.  Duh.
Official Result: Gegard Mousasi D. Thales Leites, dec.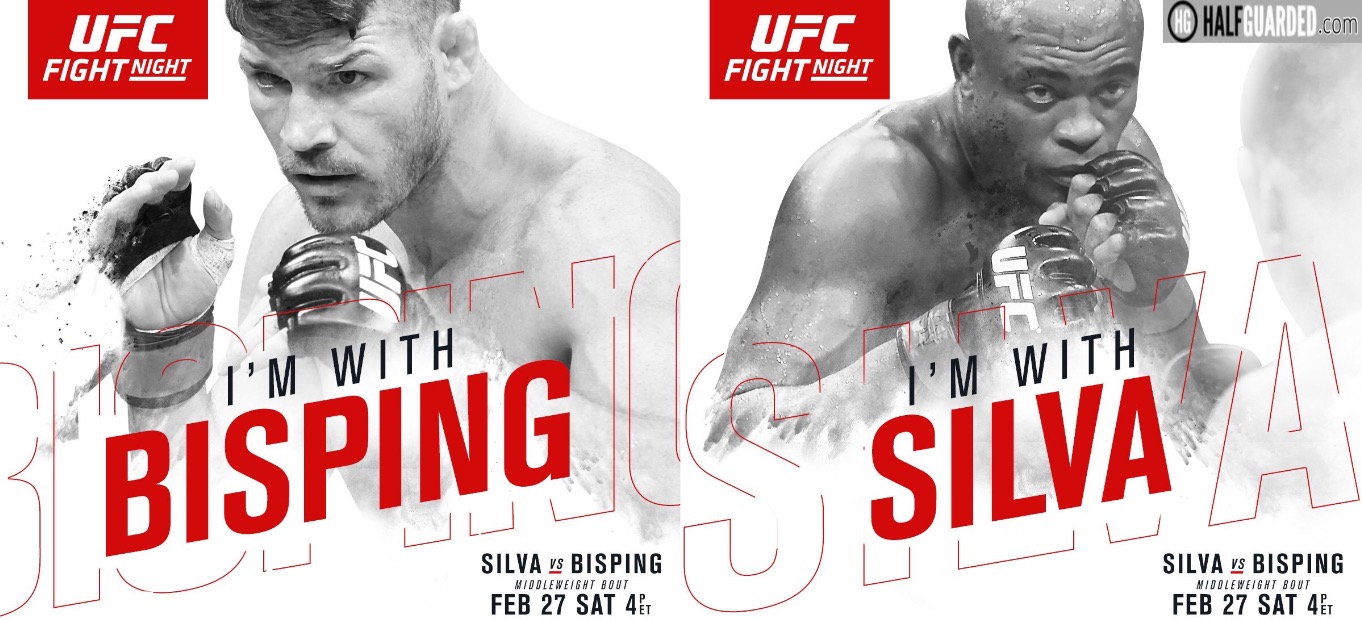 Michael Bisping vs. Anderson Silva
"He had some anxiety in that fight," is said of Silva vs Diaz.  He also had some drugs.  Lots of them.  One of the cornermen is named "Bob." I know this because his jacket simply says, "BOB" on it.
Round One
Silva on his toes right away, circling to his left.  Silva is settling down now as Bisping's gets a right hand through.  Both are feinting a lot.  Bisping lands a right hand and then Silva kicks the stomach, for his first significant strike.  Nothing happening but it's very tense.  Bisping doubles up a jab and follows it with a right.  Silva has Bisping against the fence here.  Bisping is standing there, un afraid, continually throwing his right hand.  Methinks he thinks Silva's chin is gone.  Silva taunting Bisping, daring him to come in.  (That didn't work well once …)  30 seconds to go and now Silva is backed against the fence.  Bisping sneaks in a jab.Bisping lands a left hook at the end of the round and it stuns Silva.  Bisping 10-9
Round Two
Bisping very aggressive right away.  Silva flailing his hands around like an idiot.  Silva now relying on head movement, like he did with Bonnar.  Bisping steps back and puts his hands on his hips as if to say, "Piss off."  Bisping not afraid but fighting smart.  He's not off balance and is keeping away from Silva when necessary.  Silva doing more stupid dancing shit but uses it to snap a jab off.  Bisping ending most of his combinations with a kick to the leg.  A left hook from Bisping drops Silva!!!!!  Silva immediately tries an up kick but Bisping is swarming.  The round ends but Bisping has shown that Silva's chin isn't there.  Bisping 10-9
Round Three
Bisping's combinations are catching Silvaoff guard, like Silva isn't expecting or seeing them.  Silva offering no offense of his own really.  He teases it but it's like he thinks this is over whenever he wants buthe's the one who keeps getting dropped.  All of the sudden, Silva looks a bit more serious.  Bisping looking to time his left hook though.  Silva ducking his head low but getting caught with a left time and again.  Silva corralled Bisping into a near head kick.  Right hand from Bisping lands.  Several shots from Bisping land.  Bisping motions to Herb Dean about something and as a result Silva takes advantage and lands a flying knee that drops Bisping. Confusion. Silva is sitting on top of the cage like he's won but Dean is insistent it go on. Weirdness. Silva 10-9
Round Four
Once again, Silva is letting Bisping press him against the cage as he does dancing moves with his hands.  Silva gets poked in the eye.  The doctor is checking it.  This is such a weird fight.  This round is very close as we see blood pouring from a cut on Bisping's face.  Bisping is right in the pocket, not giving an inch.  He lands a series of punches, but nothing too clean.  Silva doing well at catching some of Bisping's right hands right his hands.  With 30 seconds to go, Silva turns it on and Bisping literally pushes him away.  Right hand from Bisping lands but Silva responds with a combination.  Close round.  Bisping 10-9
Round Five
Bisping with a combination but his left eye is bothering him a lot.  Dean stops things to have the doctor check Bisping's cut.  They fight on!!  Bisping throws a bunch of punches but Silav lands his front kick and stuns Bisping!  Silva with knees in the clinch now.  Kick to the head from Silva.  Bisping giving everything he has here, showing such a ridiculous amount of fucking heart.  Bisping is bleeding everywhere with two minutes to go and it feels like Silva is on the precipice of something big.  90 seconds but credit to Bisping as he keeps walking forward.  Bisping shoots for a takedown but Silva stuffs it.  One minute to go.  Silva fighting like he has five more rounds left, calm as can be.  Bisping taking the center of the cage.  20 seconds to go.  This is gonna be a close one.  Silva 10-9
OFFICIAL RESULT: Michael Bisping d. Anderson Silva, dec.
Honestly, the knee at the end of the 3rd changed everything.  It looked for a second like Herb Dean DID stop things, as he was moving forward in response to Bisping's gesture but the fight hand't been stopped.  Nonetheless, BISPING DID IT!!!
UFC LONDON RESULT: MICHAEL BISPING BEAT ANDERSON SILVA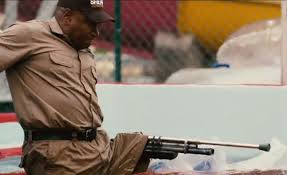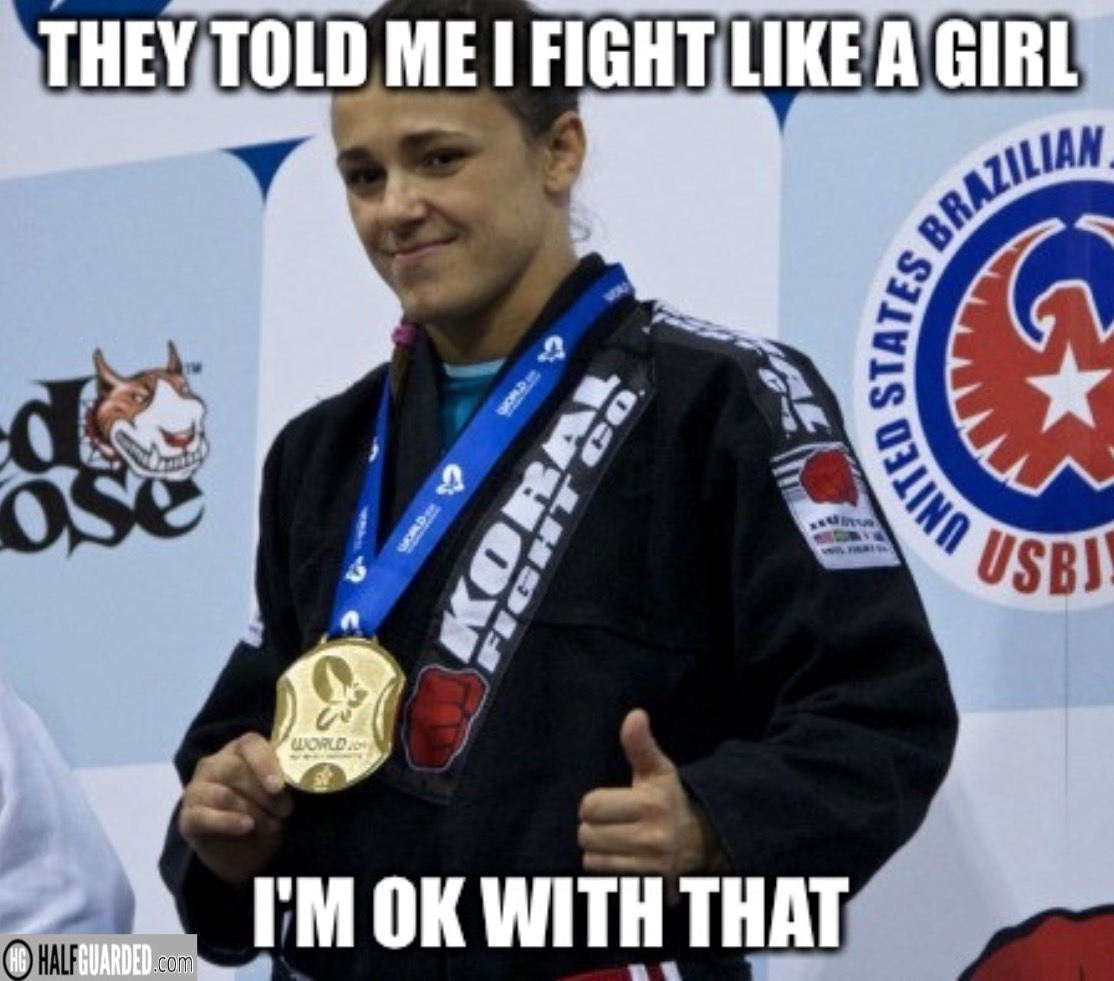 QUICK AND DIRTY UFC LONDON FREE LIVE STREAM (of consciousness) RESULTS
UFC LONDON FREE LIVE STREAM (of consciousness) RESULTS – PRELIMS
David Teymur d. Martin Svensson, R2, TKO
Packalen d. Gouti, R1, sub
Daniel Omielanczuk, d. Jarjis "MAN MOUNTAIN" Danho, technical majority dec.
Rustam Khabilov d. Norman Parke, dec.
Krzysztof Jotko d. Brad Scott, dec.
Arnold Allen d. Yaotzin Meza, R3, KO
Scott Askham d. Chris Dempsey, R1, KO
Davey Grant d. Marlon Vera, dec.
Makwan Amirkhani d. Mike Wilkinson, dec.
UFC LONDON FREE LIVE STREAM (of consciousness) RESULTS – MAIN CARD
Brad Pickett d. Francisco Rivera, split dec.
Tom Breese d. Keita Nakamura, dec.
Gegard Mousasi d. Thales Leites, dec.
Michael Bisping d. Anderson Silva,dec.