The O2 Arena
London, England, Not-America
This is THE perfect way to do a show.  Start at noonish, be over by 7ish, GLORIOUS!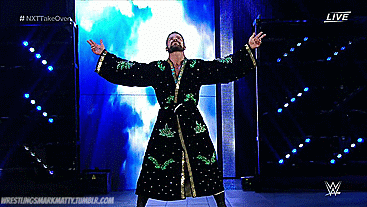 Let's all do watching of fighting!
UFC LONDON NEWS AND SHIT FROM THIS WEEK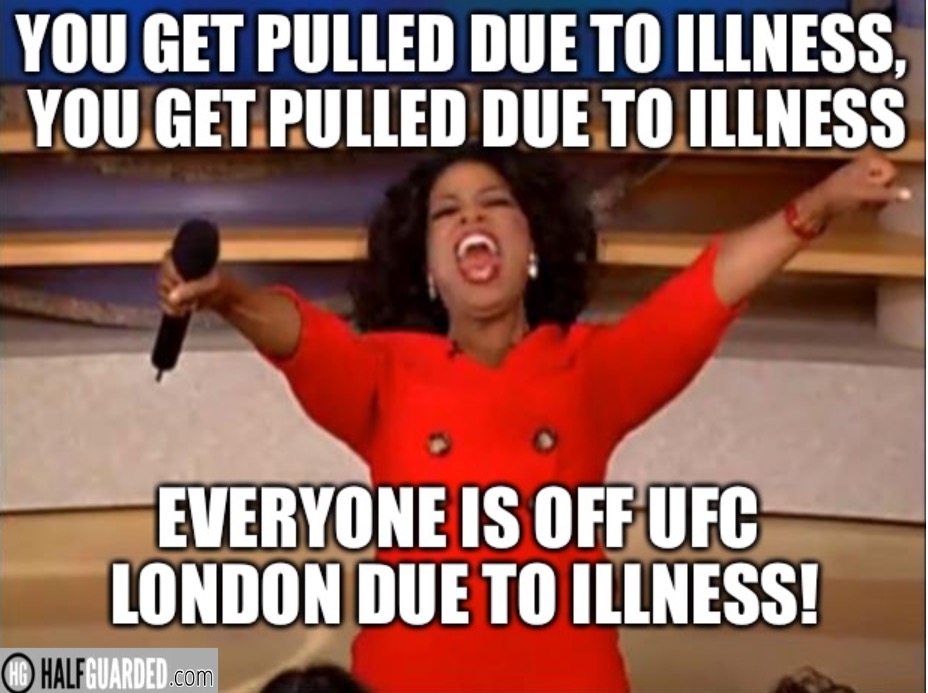 The Ian Entwistle fight is off as Ian is sick.
Tom Breese has also just been pulled so HIS fight is off too.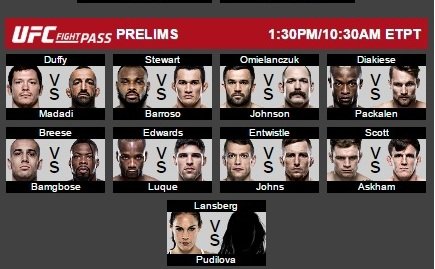 UFC LONDON FREE LIVE STREAM of consciousness RESULTS AND RECAP
Fight Pass Prelims
Lina Länsberg (135) vs. Lucie Pudilova (133)
Women's Bantamweight
What Happened?
Neither ran away with it as it was mostly even, though Lina did do more damage with her elbows. Both ended up with a faces that looked like Jackson Pollack eschewed a brush and easel for a hammer and skull.
Winner: Lina Länsberg, dec.
Should You Watch?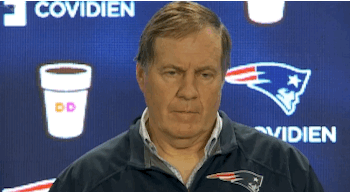 Bradley Scott (185) vs. Scott Askham (185)
Middleweight
What Happened?
These two are assholes. They both wore the original Reebok shorts of black and white vs white and black. WHY?! Also, to the UFC: NO ONE KNOWS WHICH GUY IS IN WHITE AND WHICH IN BLACK SO DON'T IDENTIFY THEM THAT WAY WITH YOUR GRAPHIC. Scott drops Askham right away with a punch. He does shitty follow up. The fucking announcers are mixing them up. This is now a funny shit show. Askham started finding his range in the second, teeing off with punches. Then Scott started taking out his lead leg and Askham visibly limped before switching stances. Neither fighter looks like they're all that good. I wonder why they even bother. You're never going to be elite so instead they are just getting their brains scrambled for a few years before they end up working a civil service job. The second round ended with a really good exchange, with each man being rocked. I have written way too much for this. Such a fight does not deserve this many words.
Winner: Scott, split dec.
Should You Watch?
No. Maybe. Eh. It wasn't two under-skilled men slugging each other for little money.
Ian "My Name Is So English It Hurts" Entwistle (139) vs. Brett Johns (136)
Leon Edwards (169) vs. Vicente Luque (169)
Welterweight
What Happened?
Fuck this fight and fuck Edwards. It was mostly just a battle to see who could get a TD and then hump away. In the third, Edwards started laying into Luque, really lighting him up on the feet, but he'd then dive in for a TD he wouldn't pull off, like he was determined to NOT be exciting. Asshole.
Winner: Edwards, dec.
Should You Watch?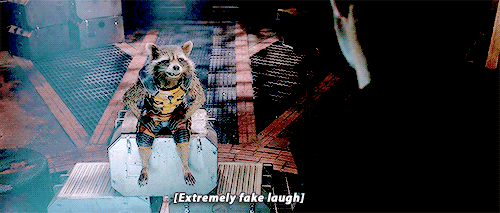 Tom Breese (185) vs. Oluwale Bamgbose (how is this a real name?!)(184)
Marc Diakiese (155) vs. Teemu Packalén (155)
Lightweight
What Happened?
This was one of the greatest fucking fights I've ever seen in my life. Marc did a bunch of spinning kicks, including spinning kicks to the body that worked. And then he landed a straight right hand that created a Flair flop finish. I fucking loved every second of this. It also helped that it was only about 30 seconds.
Winner: Marc Diakiese, R1, KO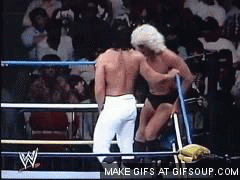 Should You Watch?
Fuck yeah.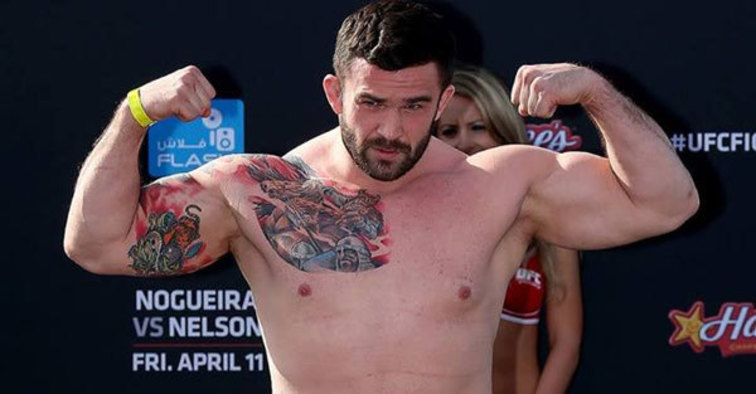 Daniel Omielańczuk (240) vs. Timothy Johnson (264)
Heavyweight
What Happened?
Two big fat guys wrestled each other. Well, Johnson did. Dan tried to stop it. Sometimes he did, sometimes he didn't. No matter what happened though, they made damn sure this was suitable porn replacement for those into thick men.
Winner: Johnson, dec.
Should You Watch?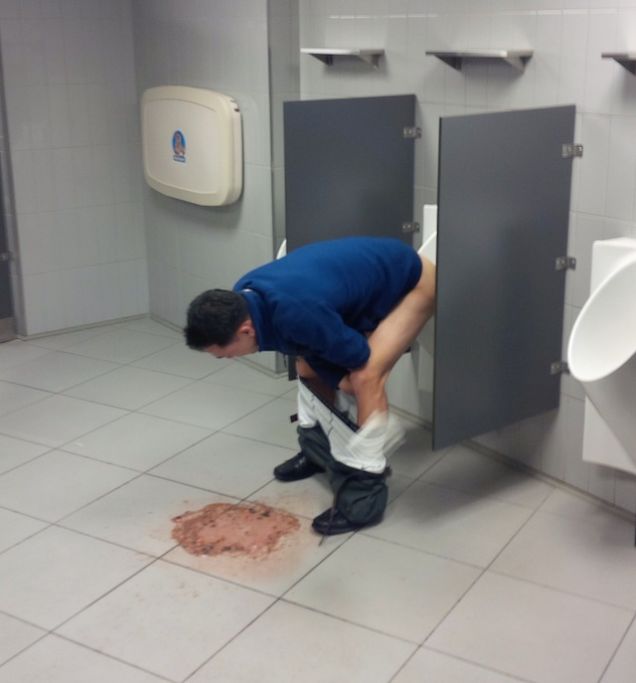 Darren Stewart (206) vs. Francimar Barroso (204)
Light Heavyweight
What Happened?
Barroso just got a bunch of takedowns and then did nothing with them. The crowd booed. The ref begged them to "engage" while standing. Stewart gassed. An announcer made reference to his "big thighs." Fuck a duck this sucked.
Winner: Francimar Barroso, dec.
Should You Watch?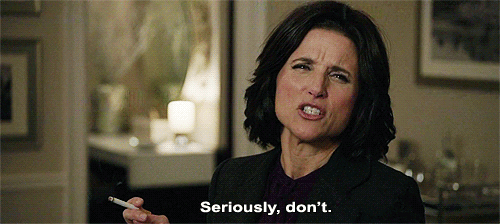 Joseph Duffy (155) vs. Reza Madadi (155)
Lightweight
What Happened?
– Reza has it down with an easy TD.
– Reza lifts Duffy off the mat just so he can take him down again. In the process, he over committed and Duffy swept him.
– Duffy maintaining control while on top.
– Good GnP from the Irishman.
– Duffy now easily stuffing shots.
– He's tagging a Reza at will.
– Reza is a bloody mess, all from a sizable cut near his hair line.
– It seems like the only thing left to decide is whether or not Duffy will get the finish.
– He didn't.
Winner: Duffy, dec.
Should You Watch?
Sure.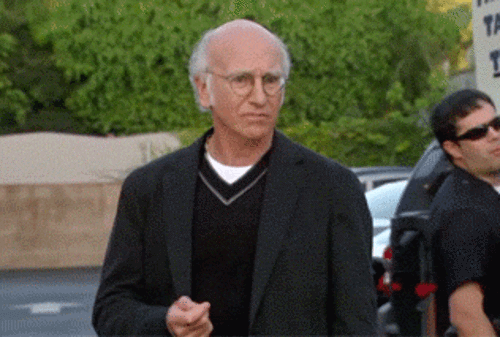 ---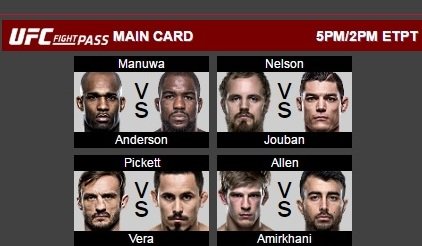 UFC LONDON FREE LIVE STREAM of consciousness RESULTS AND RECAP
Main Card … also on Fight Pass
Arnold Allen (145) vs. Makwan Amirkhani (146)
Featherweight
What Happened?
This was good shit. Both were athletic as hell, went for it at all times, were up and down with reversals and all that stuff you're used to seeing in a cage fight. This fight just flew by, time wise. Yay! Allen was sooooooooooooooooo close to getting a RNC as the third ended. Toss up fight.
Winner: Arnold Allen, split dec.
Should You Watch?
Yes. I simply liked this a lot for whatever reason. Seriously though –  this was really awesome.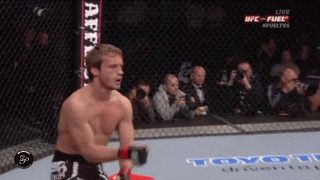 Brad Pickett (139) vs. Marlon Vera (140)
CATCHweight (technically a featherweight bout)
What Happened?
Well… they mentioned that in Peru, Vera once fought in a pit that was also used for cock fighting. Then nigh announcers said it was a barbaric practice (true) and one said, "I'm glad we've evolved past that." So apparently, Peruvians are lower on the evolutionary ladder than the English. (True.) Pickett mixing up takedowns with hooks. And then death: Vera ended Pickett's night and career with a head kick from hell. The crowd was sad. Everyone was sad. And a career was over.
Winner: Vera, R3, KO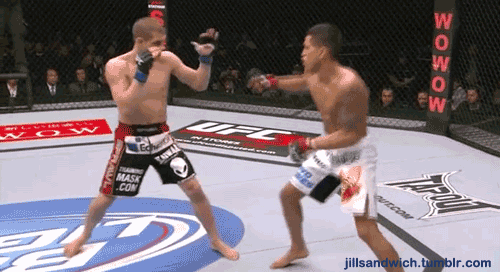 Should You Watch?
Yes.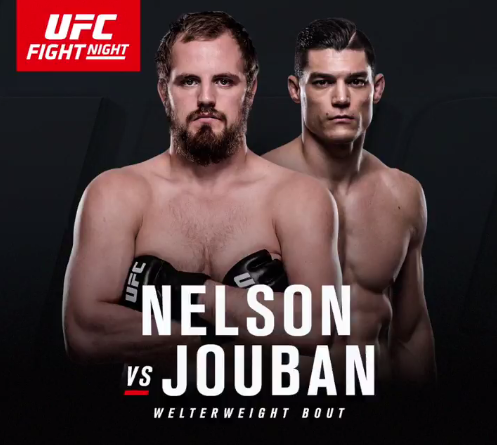 Gunnar Nelson (170) vs. Alan Jouban (170)
Welterweight
What Happened?
Nelson owned. In the first, he controlled on the ground. In the second, he rocked the fuck out of Jouban with a kick. Jouban was out on his feet. Nelson grabbed a guillotine. A deep as FUCK guillotine. Got the tap. Beautiful.
Winner: Nelson, R2, sub.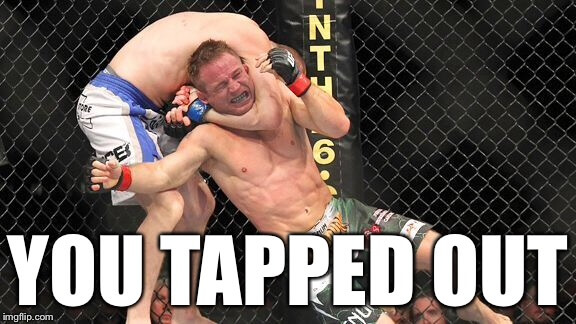 Should You Watch?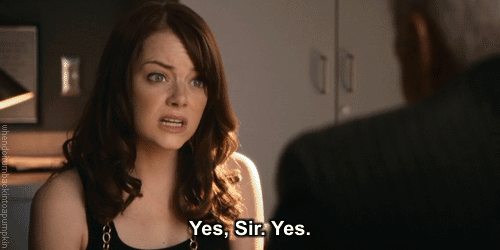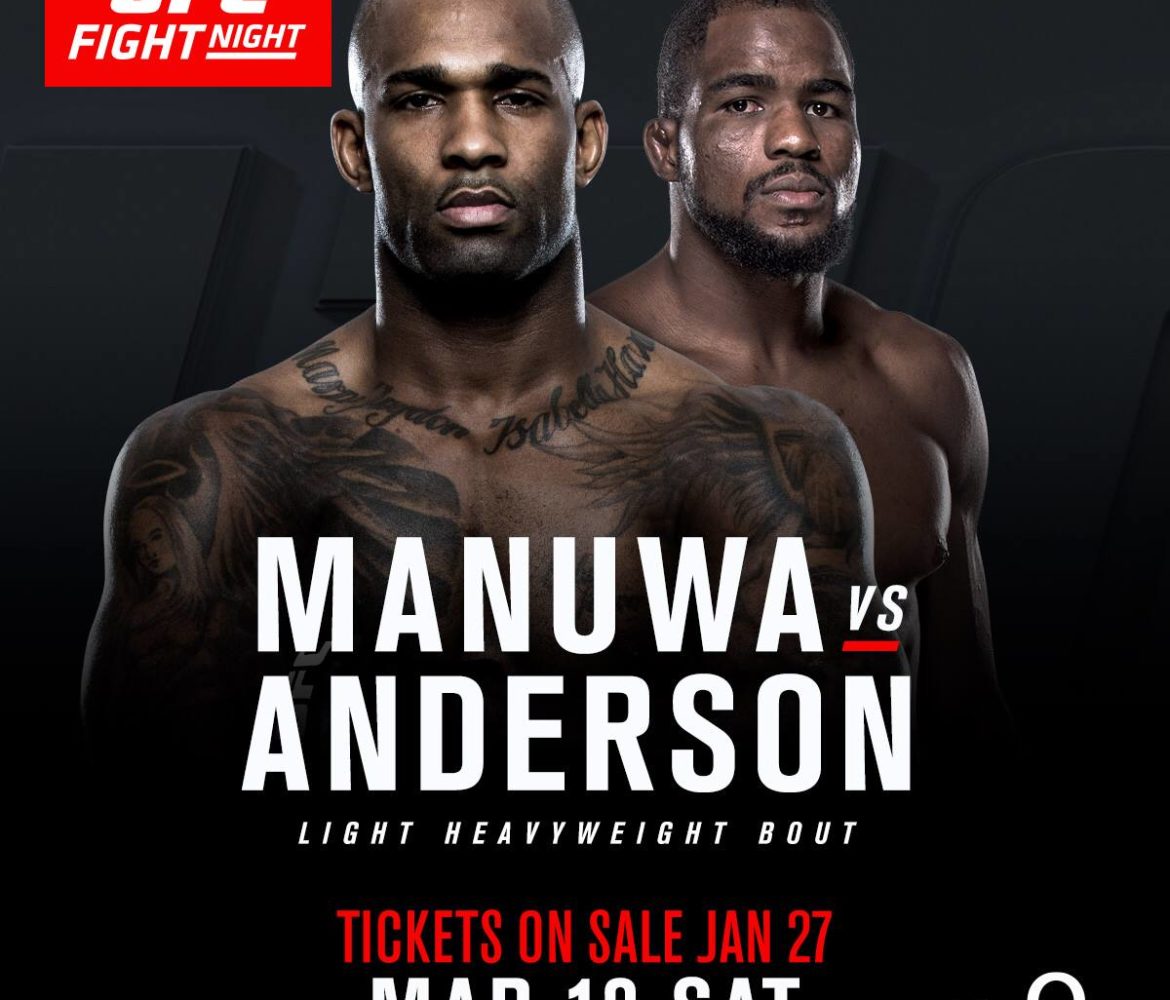 Jimi Manuwa (205) vs. Corey Anderson (205)
Light Heavyweight
What Happened?
Patience. Patience. Patience. One left hook from Manuwa and its death. Fucking wow.
Winner: Jimi Manuwa, R1, KO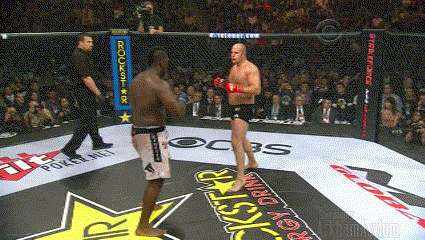 Should You Watch?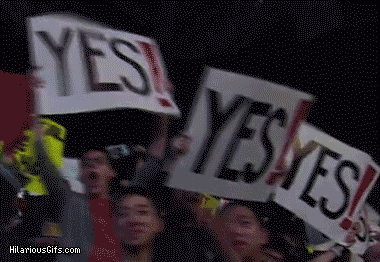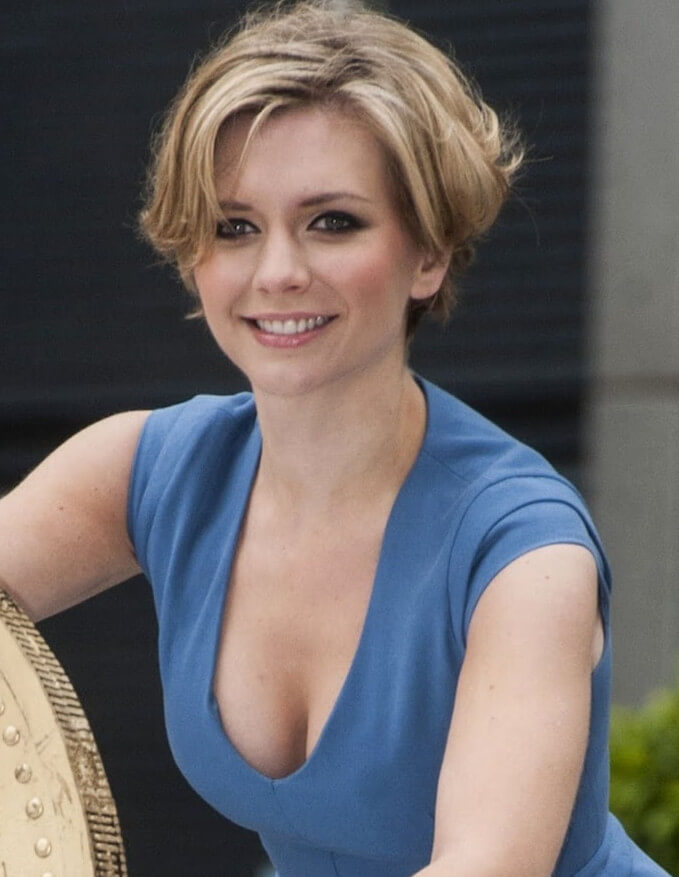 QUICK & DIRTY UFC LONDON FREE LIVE STREAM of consciousness RESULTS AND RECAP
(Winner in BOLD)
Corey Anderson (205) vs. Jimi Manuwa (205)
Alan Jouban (170) vs. Gunnar Nelson (170)
Brad Pickett (139) vs. Marlon Vera (140)
Arnold Allen (145) vs. Makwan Amirkhani (146)
PRELIMINARY CARD (UFC Fight Pass, 1:30 p.m. ET)
Joseph Duffy (155) vs. Reza Madadi (155)
Francimar Barroso (204) vs. Darren Stewart (206)
Timothy Johnson (264) vs. Daniel Omielanczuk (240)
Marc Diakiese (155) vs. Teemu Packalen (155)
Oluwale Bamgbose (184) vs. Tom Breese (185)
Leon Edwards (169) vs. Vicente Luque (169)
Ian Entwistle (139)* vs. Brett Johns (136)
Scott Askham (185) vs. Brad Scott (185)
Lina Lansberg (135) vs. Lucie Pudilova (133)