CONSOL Energy Center
Pittsburgh, Pennsylvania
Remember yesterday?  Sure you do.  It's when we featured the UFC Pittsburgh weigh ins.  Duh.  Well, and this is a shocker, now we are doing the UFC Pittsburgh FREE LIVE STREAM of the RESULTS!!!  This is revolutionary on a scale that even Stalin admires.  The Quick & Dirty results are at the very bottom but you shouldn't skip our amazing PBP, you ass!

UFC Pittsburgh FREE LIVE STREAM of the RESULTS – least important prelims – UFC Fight Pass, 515/415/315/215
Shamil Abdurakhimov vs. Anthony Hamilton
Round One
Big punch early from Shamil dropped Hamilton and almost lead to a finish. Shamil thuds to the body with hooks. The American is lunging with punches and missing by a mile. Hamilton is confused out there. Shamil is brilliant with his clinch boxing. Shamil 10-9
Round Two
Hamilton simply can't hang technically with Shamil. Right hook then a series of jabs catch Hamilton. More continued excellent dirty boxing from Shamil. Round played out as essentially a replay of round one. Shamil 10-9
Round Three
Shamil has a nasty cut square in the middle of his forehead. Looks like a Viking took an axe to his face.  Shamil slams a right hand into the face of Hamilton as he came forward. I'll say this, they're shockingly active here. Not like it's a great fight or anything but they're going strong. This round? Same as the other two. Crowd is booing clean mouthpieces after Shamil's came out. Shamil 10-9
Official Result: Shamil Abdurakhimov d. Anthony Hamilton, dec
Kelly Faszholz vs. Lauren Murphy
Round One
Murphy looks scary focused. Kelly throwing very nice straight punches, beating Murphy to the punch (oy). Kelly hammers the head inside the clinch. Kelly slipping punches well, countering, and looking smooth with her boxing. Murphy sent to her ass after a balance caught her off balance. Kelly was a noticeable underdog going into this but she's looking a step ahead. Overhand right by Murphy catches Kellt square. Kelly 10-9
Round Two
Kelly slowing a bit now, which is fair as she came in on ten days notice. They square up and both sling leather for a helluva exchange. Check left hook hits Murphy but she does well to answer right a right hand. This is all boxing so far. Kelly is a bloody mess now: ear, nose, mouth – at least there's a doctor that specializes in just those things. Kelly misses a spinning backfist and Murphy waves her finger to say "No!" Kelly with a takedown at the very end. Kelly 10-9
Round Three
Murphy with a solid takedown and she's trying to pass the butterfly guard. Murphy now content to ground and pound. Round two was close so she could still pull this out. Continued pounding. It's kinda a 10-8 round now as Murphy mounts. She's elbowing and pounding and might finish. Blood everywhere. Ugh. STOPPED WITH ONE SECOND TO GO!!
Official Result: Lauren Murphy d. Kelly Faszholz, R3, TKO
Ashlee Evans-Smith vs. Marion Reneau
Round One
Smith's footwork is impressive as we start things. Smith controlling distance here, using kicks well but then Reneau slams a right hand into Smith's face that was huge. Smith was almost finished but managed to cover up and reset herself. Smith appears to have cleared the cobwebs and she's resumed her crisp striking. Reneau dives on a guillotine at the very end but ran out time. Close round. Reneau 10-9
Round Two
Smith's kicks to the body are hard as shit. Well, no, shit is soft… Nevermind. Smith alternating stances a lot. Reneau timing things better now, as even though Smith is initiating Reneau is still landing good counters. Both have landed isolated shots so I can't see anything definitive for the judges but Smith is pressing more at least. Smith 10-9
Round Three
Smith more active to start the third. Reneau with a knee-buckling leg kick. Ouch. Smith gets a takedown off a kick. She's looking to pass but can't and the ref stands them to THUNDEROUS boos – that's a new one. Round is close as the other two. Just circling and occasional punches and kicks. Smith 10-9
Official Result: Ashlee Evans-Smith d. Marion Reneau, split dec with some weird ass score cards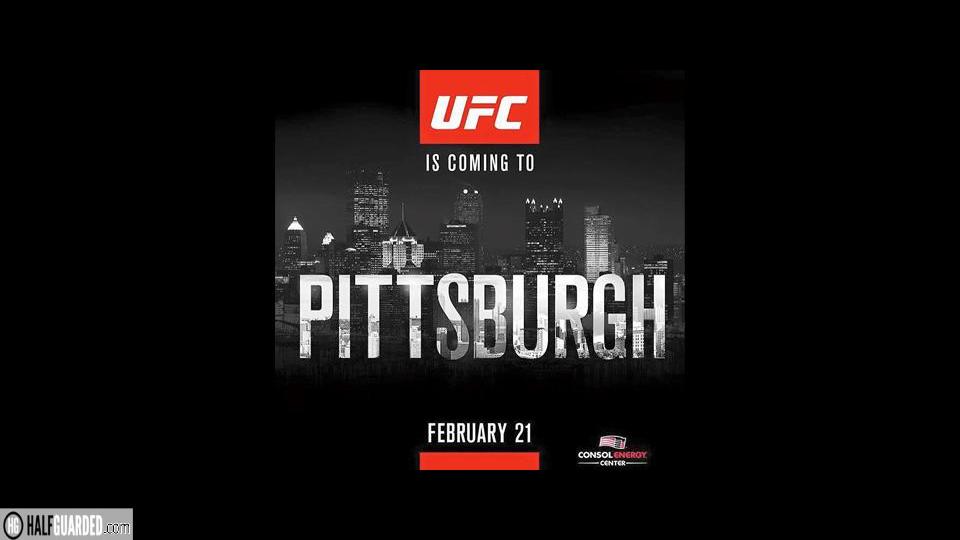 UFC Pittsburgh FREE LIVE STREAM of the RESULTS – more important prelims, also on FOX Sports 1, 7/6/5/4
Nathan Coy vs. Jonavin Webb
Round One
Webb quicker with his punches, Coy reacting. They're swinging a bit wild here. Coy trying to walk down Webb, slow the pace a little. Eh. Nothing much here. Most interesting thing is that Webb trains with Cerrone – who is sitting there just watching. Yes, just hours before his fight. Webb 10-9
Round Two
Webb tried a nice armbar right away but Coy defended well. Coy threatens a d'Arce choke. He doesn't get it (he's not very good). They're both equally landing in the clinch. Webb drags Coy down with a guillotine but Coy powers up to get a takedown of his own. Webb looks for a Sakuraba like Kimura with Coy on his back. But: he's no Sakuraba. Coy mounts using an instep pass. He's holding it tight so he isn't doing damage but it's valuable control. "HE BIT ME!" yelled Webb. Coy 10-9
Round Three
Webb avoids a trip and almost takes the back; Coy spins out,  they stand, but Coy scoops Webb up and puts him down. Coy grinding on Webb – but in a totally gay way (which is OK in 2016). Coy almost has the back. He's just smothering Webb at all turns. Exhausting pace for poor Webb. Webb is clearly just trying to survive here. Webb tries one last desperate kneebar but doesn't come close. Coy 10-9
Official Result: Coy d. Webb, dec.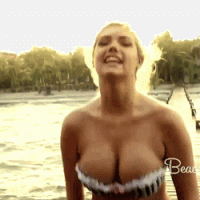 Leonardo Augusto Leleco vs. Anthony Smith
Round One
Leo moves like Matt Hardy. Smith is noticeably bigger and longer; he's also pressing more while throwing isolated shots. Smith with a gooooooood kick to the midsection. Leo is avoiding things and has a look about him like he's confused. Being confused in a cage fight is a bad thing.  Flying knee to the body from Smith. Right hand lead from Smith lands. Smith with a knee and Leo is hurt. Smith 10-9
Round Two
Leo lands a big shot and Smith is hurt. Smith shoots to recover and stall and gets the takedown. He's recovered and is smothering Leo. Smith takes the back, moves to top, and is controlling. Leo tryin fto roll and scramble but Smith is glued to him. Smith continues to ride the back, throwing a punch here and there, but wearing on Leo. Leo just can't get out of anything while he's being MANNED ON.They're stood up and Leo lands a shot that kinda hurts Smith but no finish.  Smith 10-9
Round Three
So weird. Smith is longer, more technical, but Leo is scaring him with big punches. Smith is hurt and he shoots but Leo sprawls. They've been fighting over position here as Smith won't give up on the shot but Leo is sprawling heavy. Leo is pitter pattering punches; he needs a finish though and has two minutes to get one. Ref stands them up? What in the fuck?!? Leo is walking forward and winging shit for all he's worth. With shoots. Leo sprawls. 30 seconds to get a finish for Leo and it looks unlikely. Leo 10-9
Official Result: Anthony Smith d. Leonardo Augusto Leleco, dec.
Oluwale Bamgbose vs. Daniel Sarafian
Round One
Well, crap. That was quick. Bamgbose landed a big high kick that blasted straight through Sarafian's defense. He dropped to his butt and Bamgbose landed some big ground and pound that ended the fight. Watch it just to see the back of Sarafian's head hit the mat.
Official Result: Oluwale Bamgbose d.Daniel Sarafian, wham bam thank you ma'am (aka TKO)
Alex Garcia vs. Sean Strickland
Round One
Garcia attempted a takedown pretty much immediately and it almost worked, except Strickland reversed it and ended up on top after completing a takedown of his own.  Garcia landed a couple big up kicks but Strickland landed the bigger shots and stayed on top.  Garcia definitely doesn't know what to do off his back.  He's hugging Strickland to him instead of creating distance or getting up.  Strickland started landing some MASSIVE shots, almost to the point of the ref stopping the fight, but Garcia burst up and was able to take Strickland down.  Garcia didn't land much on top, and they just sorta laid there for the rest of the round.  No doubt about it, Strickland won round one.
Round Two
Garcia landed a couple good shots early but Strickland has some real range and knows how to use his jab and leg kicks.  Garcia keeps throwing bombs though, and landing some.  About two minutes in, Garcia is ahead.  A minute later, Garcia is still landing some decent shots, but its clear Garcia's messed up nose is bothering him, and his output isn't very high.  In the final minute, Garcia gets a big takedown and doesn't do a ton, but he might have done just enough to take the round.  Not a bad fight.  Round three should decide the fight.
Round Three
Garcia looks more tired than Strickland coming in to the round, and for the first minute I'd say Strickland is winning, but Garcia lands a takedown and eventually postures up so he can rain down some blows.  But he doesn't.  Literally.  I don't think he landed a single punch.  Strickland pushes him off and pops up to his feet.  Garcia attempts a really lazy takedown and looks very tired.  Strickland starts moving a bit more and prying Garcia's defense open with jabs.  Strickland moves well.  He has good reach but really sticks that jab way out by turning a little more when he throws it.  Two minutes left and no question Strickland's winning.  Garcia attempts a takedown from about 3 miles away and Strickland fights him off.  Strickland's got this sucker in the bag.  The ball bag. CHA CHA CHA CHA.  Strickland throws another takedown attempt off, and Strickland swarms when it's clear Garcia is tired and hurt, and lands a massive amount of blows before Garcia falls straight backward to the mat.
Official Result: Strickland def. Garcia, via drunk monkey stabbing
UFC Pittsburgh FREE LIVE STREAM of the RESULTS – MAIN CARD – Fox Sports 1 9/8/7/6
Shane Campbell vs. James Krause
Round One
Krause looked like he was pretty darn confident throughout round one, and though he got caught with a bunch of shots, he was getting the better of Campbell for most of the round and sunk a DEEP rear naked choke at the end of the round that Campbell only survived because of the bell.  He was half a second from going unconscious.  Krause's round for sure.
Round Two
Krause comes out strong again and gets on top of Campbell, takes his back and darn near lands the choke again.  But Campbell gets out and lands a big knee after a scramble and gets on top for a brief second.  But Krause is just the stronger grappler, and he continually gets back on top throughout the round.  Krause's round also.
Round Three
Krause is simply the better fighter.  It isn't a blowout per se, just a solid beating in every aspect of the game.  Campbell has a chance throughout the round, and he does land a big takedown later in the round and nearly sinks a rear naked choke.  Krause's gas tank fades late in the round.  So Campbell has the better endurance.  He definitely won the round after Krause gassed, but I can't imagine he'll get the decision.
Official decision: Krause def. Campbell (dec.)
Chris Camozzi vs. Joe Riggs
Round One
Camozzi moves so much better than Riggs and he lands a big shot followed by some MONSTROUS knees that finished Riggs quickly.  Huge win.
Official Decision: Camozzi def. Riggs (TKO)
Dennis Bermudez vs. Tatsuya Kawajiri
Round One
Bermudez seemed a little more confident in his standup, but went for a takedown anyways and had Kawajiri's back for a little while, but Kawajiri proved the better grappler and took down Bermudez and stole the round
Round Two
Kawajiri looked gassed in round two, with a lot of takedown attempts that failed and Bermudez landing some very strong shots.  My girlfriend, who basically has never watched MMA before, didn't like that Bermudez was hitting Kawajiri so much.  She asked why they have to keep hitting each other.
I should just have her watch wrestling.  Anyways, the round was no doubt Bermudez's.
Round Three
Bermudez should really have kept the fight standing longer, because he looks way more comfortable and has been more successful so far.  But he shot in instead, and this time he got the takedown, but could hold Kawajiri down for very long, and it became Bermudez defending the takedown again for much of the round.  He successfully did so though, and looked good for most of the round.  I'd give it to Bermudez along with the fight.
Official Decision: Bermudez def. Kawajiri (dec.)
Cody Garbrandt vs. Augusto Mendes
Round One
Garbrandt came out swinging, and he was clearly the faster, more accurate and more powerful striker initially.  He dropped Mendes at one point and threw one punch to the downed Mendes and nearly got his arm taken off by a omoplata attempt.  It wasn't the closest submission attempt by any means, but man did Mendes slap it on quick.  The fight came back to their feet where Garbrandt looked strong.  I like the way Garbrandt switches his stance.  Not just that he does it, but the way he does so is very smooth.  Almost like you can't see it happen.  Then with about 45 seconds to go Garbrandt lands a monster a big three punch combo and has to step behind the ref to land a few ground and pound shots to finish the fight.
Official Decision: Garbrandt def. Mendes (TKO)
Derek Brunson vs. Roan Carneiro
Round One
Wow, this is a beating about halfway through the first round, with Brunson getting on top after a missed punch by Carneiro, and Brunson lands an insane amount of ground and pound, which I thought was going to cause him to punch himself out since Carneiro was defending well, but Brunson just kept throwing and he landed a bunch of big shots and that was that.
Official Decision: Brunson def. Carneiro (TKO)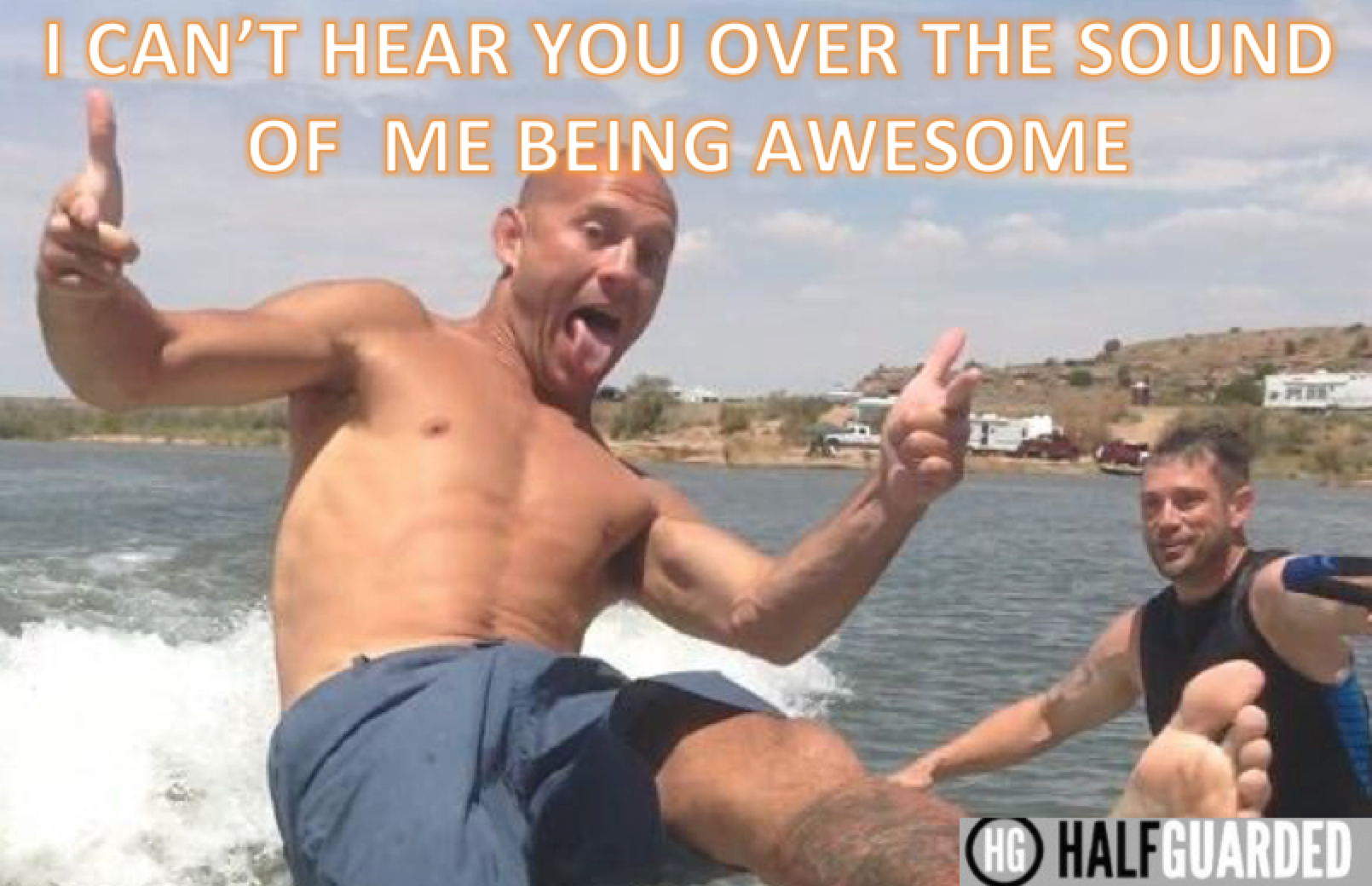 Donald Cerrone vs. Alex Oliveira
Round One
Oliveira is definitely stronger in the clinch than Cerrone.  The size might not be in Cerrone's favor.  But he's never been the stronger guy, but rather the lankier, faster guy.  They split after about 30 seconds of clinching and they circle a bit and Oliveira lands some decent shots before Cerrone lands a take down.  Not what I expected, but Cerrone is darn good on the ground and he almost immediately gets mount, sinks a triangle and Oliveira is tapping!  Whoa.  That was a dominate performance on the ground.
Official Decision: Cerrone def. Oliveira (Submission)
QUICK & DIRTY UFC Pittsburgh FREE LIVE STREAM of the RESULTS – least important prelims – UFC Fight Pass, 515/415/315/215
Shamil Abdurakhimov d. Anthony Hamilton, dec
Lauren Murphy d. Kelly Faszholz, R3, TKO
Ashlee Evans-Smith d. Marion Reneau, split dec.
UFC Pittsburgh FREE LIVE STREAM of the RESULTS – more important prelims, also on FOX Sports 1, 7/6/5/4
Nathan Coy d. Jonavin Webb, dec
Anthony Smith d. Leonardo Augusto Leleco, dec.
Oluwale Bamgbose vs. Daniel Sarafian
Alex Garcia vs. Sean Strickland
UFC Pittsburgh FREE LIVE STREAM of the RESULTS – MAIN CARD – Fox Sports 1 9/8/7/6
Shane Campbell vs. James Krause
Chris Camozzi vs. Joe Riggs
Dennis Bermudez vs. Tatsuya Kawajiri
Cody Garbrandt vs. Augusto Mendes
Derek Brunson vs. Roan Carneiro
Donald Cerrone vs. Alex Oliveira