Vampire Academy 2 Poll: Which do you prefer: Sequel or Rebooted as a Web Series?

Loading ...
Upcoming Vampire, Zombie and Monster Movies:
Vampire Academy 2 is a sequel to the modestly successful first film, which followed a couple of high school girls who happened to also be either half or full-vampire. It was kinda like Twilight, only more about responsibility and taking action than falling in love. The lead was Rose Hathaway, whose job was to protect a royal full-vampire or something from bad guy vampires. I watched it while covered in baby oil, with the lights off and the sound muted, so I didn't fully catch the plot (to be fair, I'll watch Constantine 2 the same way). I did get some chafing though, so I'll probably watch the Vampire Academy sequel while covered in honey or something.
Vampire Academy 2
Nothing has been confirmed yet, but there are 6 Vampire Academy books for the studio to choose stories from, with the second book being Frostbite. I bet there's a vampire in snow in it. JUST A GUESS. The second novel continues to follow Rose at school as she bonds with her vampire friend and the lady she's supposed to protect. Oh, and she continues to romance her teacher, Dimitri. You know what would be cool? If the story showed over time that Dimitri was actually kind of a creep (like Nic Cage in National Treasure 3) to be flirting with a teenaged student, and eventually it's clear he's a pedophile. But a vampire one.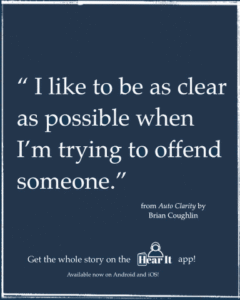 Vampire Academy 2 Director
Mark Waters directed the first film, so he's likely to direct Vampire Academy 2. He's filming Bad Santa 2 right now, but he has a fair bit of experience with kids films, and young adult films, as he directed Mean Girls and The Spiderwick Chronicles. What he hasn't done is direct a truly awesome film like Dracula Untold 2 or I Am Legend 2. Okay, so those haven't been made yet, but he also hasn't expressed interest in making them, which means he's a stupid head.
Vampire Academy 2 Writers
Richelle Mead wrote the Vampire Academy novels, but I don't think she had much to do with the film. That said, she's clearly driving the story and her fans would be disappointed if the Vampire Academy sequel didn't at least come close to adhering to her story, so I'm sure she'll still be involved. The first film's director Mark Waters's brother Daniel Waters wrote the first film, so I'd say there's a good chance he'll be back for the sequel. Daniel Waters is best known for some late-80's/early 90's films like Batman Returns and Demolition Man (he could write Dredd 2!), but he also wrote Heathers, so he understands high school… and murder!
Vampire Academy 2 Posters & Pictures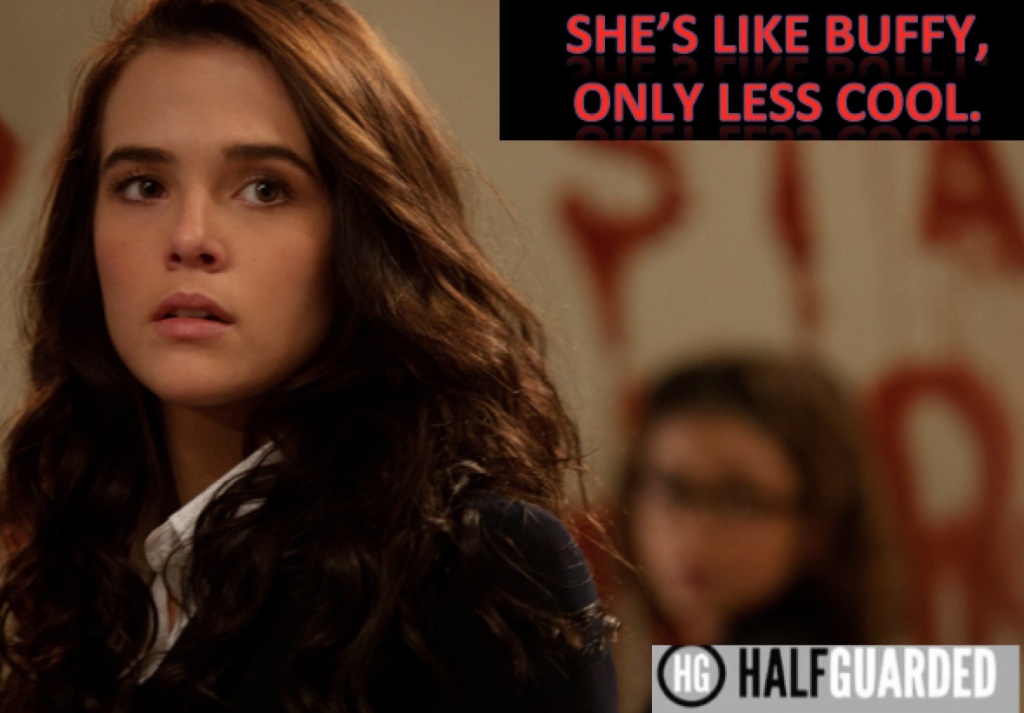 Vampire Academy 2 Trailer
There isn't a Vampire Academy 2 trailer just yet, but from a visual aspect I'm sure it'll mirror the trailer for the first flick (below) pretty closely. OR they'll totally throw out the visual aesthetic from the first and make it look like Victor Frankenstein 2!

Vampire Academy 2 Release Date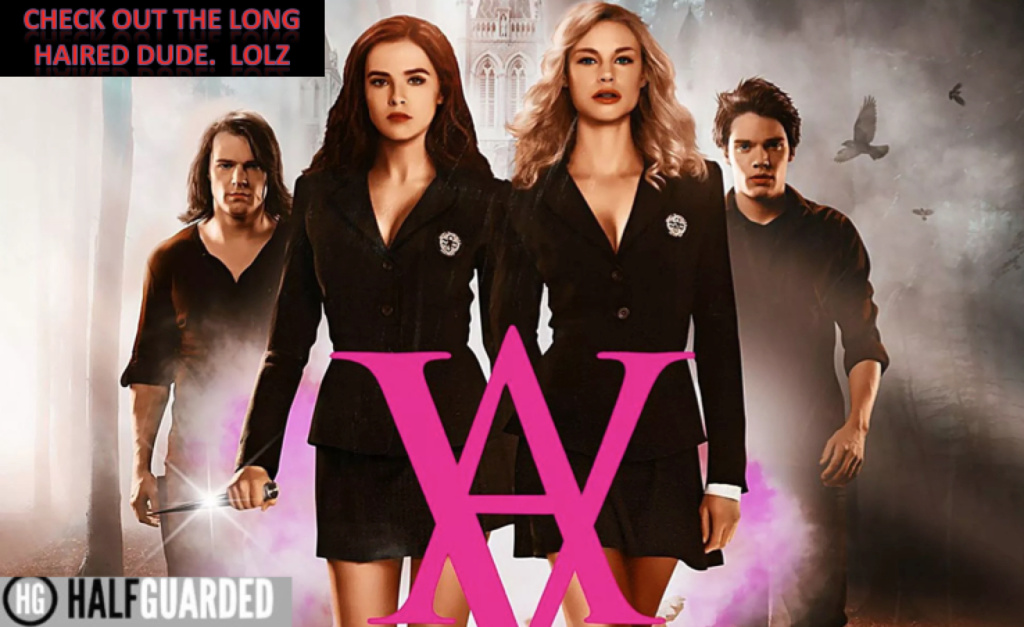 The Vampire Academy 2 Release Date is most likely going to be in 2018, if it happens at all. Since the sequel hasn't been greenlit (at least publicly) yet, it's hard to determine the exact release date, but they can't wait too long or the stars won't look like they're in high school anymore. They were a little old in the first one (Deutch-oven was 20 when it came out, so likely 18-19 when filming, which isn't too bad, but obviously on the older end of what she should be.). That said, this is Hollywood and they have 35 year olds with immaculate skin and hair playing 17 year olds all the time (it's how Ghost Rider 3 will get made). Fun fact: Hollywood also tends to have a lot of 35 year olds dating 17 year olds! They just promise them they'll be stars.
Vampire Academy 2 Cast & Stars
Much of Vampire Academy 2's cast will likely return from the first film. Deutch and Lucy Fry pretty much have to return, but I could see a good portion of the names below returning. Unless they died in the first one. Like I said, I had the volume muted while I watched the first one, so I'm not sure what was really going on but it must have been interesting cause I was TOTALLY absorbed in what I was doing… at the time… uh… yeah.
Zoey Deutch – Zoey Deuth-oven played the lead in the first Vampire Academy. She was Rose Hathaway, a half vampire-half human hybrid whose job was to protect full vampires who are peaceful from other full vampires who aren't quite so peaceful. As a half-vampire, Rose was essentially Blade, only less black and awesome and Wesley Snipes, and more cute teenage girl. I wonder if she'd suck… my blood. WHAT? I WAS BOUND TO MAKE THE JOKE AT SOME POINT!
Lucy Fry – Lucy Fry played Lissa (THAT'S RIGHT IT'S TWO S'S BEYOTCHES) Dragomir. No word on if she'll use her nickname about two S's in the sequel, but if it follows her as she starts a new career as a vampire boxer, because she'd be good at the sweet bloodsucking science, then may be. I love that her last name is Dragomir. Like a Rocky villain or Khal from Game of Thrones.
Gabriel Byrne – He didn't play Keyser Soze so who cares-eh? Read it aloud and that works.
Sarah Hyland – She can Modern MY Family. Meaning I want to bang her because she's doe-eyed and looks a bit slutty but not so slutty that I'd have to worry about getting warts or something.
Olga Kurylenko – She would give me warts. But she's worth it. DAYUM. BOND GIRL WARTS ARE WORTH IT.
Best Actor/Actress in Vampire Academy 2
I'd almost go with Sarah Hyland, cause I love Modern Family and she's actually grown into being halfway decent as an actress on the show (the first few seasons she was just a pretty face, but now she can kinda act) but my love of The Usual Suspects, and much of his other work, forces me to pick Gabriel Byrne. He'll be great in any capacity in Vampire Academy 2, elevating scenes and helping the younger actors and actresses when he's on screen with them.
Worst Actor/Actress in Vampire Academy 2
I'm just gonna go with Lucy Fry. She's pretty, but she looks like she never understands what's going on. At least it doesn't have Kevin James. Imagine how bad Vampire Academy 2 would be if it were essentially Paul Blart 3? I KNOW, RIGHT?
Potential Vampire Academy 2 Titles
Vampire AcaDemi (starring Demi Moore)
Vampire Accountability (vampire accountants)
Vampire University (cause DUH)
Frostbite
Vampire Academy 2: Frosty Nips, No Quips
Vampire Academy 2: Just the Tip… of My Fangs
Vampire Academy: The Sequel (LOLZ)
Vampire Academy Rises
Vampire Academy with a Vengeance
Vampire Academy: Dead and Loving It
Vampire Academy Awards So White
Potential Vampire Academy 2 Plotlines
Vampire Academy 2 Plot Option 1:
So I know what Frostbite is about, but let's just forget all of that and focus on what really matters here: Sarah Hyland. I may be a 31 year old man, but I can still recognize a sweet piece of tail, and that is Sarah. So my storyline for the sequel would be to hire Andy from Modern Family (Adam Devine), call him Adam, rename rename Sarah's character Natalie to Haley, and have them fall in love against the backdrop of a group of families who spend too much time together and have the guy from Married with Children who does Brazilian Jiu Jitsu and Sofia Vergara. And they're vampires in school.
Vampire Academy Sequel Plot Option 2:
My other idea is vampire teenagers going off to college, and the girls experiment with kissing each other. Just kissing. I'm not a perv. Just 2 Vampire Academy ladies giving each other little pecks on the cheek, nibbles on the lower earlobe, and once in a while, and JUST once in a while so I don't finish early, some deep tongue kisses. And they're vampires, so they're dressed as goths.
Will Vampire Academy 2 Be Worth Seeing?
If Vampire Academy 2 uses either of my plot ideas? Oh heck yeah. If they use the plot from Frostbite… maybe not quite so much. I mean, it's no District 9 2, but it's still a solid sequel with a market that's hungry for more.
Vampire Academy 2 Box Office Forecast
The Vampire Academy 2 box office potential is likely in line with what the first film made, which was $7 million domestically and roughly that internationally. I don't know the budget or how its done on DVD/Blu Ray, but that isn't exactly a major success. Still, it didn't look expensive, so the studio may have made a profit and may wish to pursue a second film. Fingers crossed! It's hard to get films made in this day and age when monster films can make so much more than good, smaller films like Vampire Academy.
Final Thoughts on Vampire Academy 2
I'm a huge vampire fan. I loved Blade (seriously, I watched the first one a billion times, especially the awesome opening fight scene), I think Dracula Untold 2 sounds like a great idea and I'd kick a child to see another I Am Legend film, though to be fair I'm well-known as a child-kicked (KIDDING. I don't kick children. I'm a double-leg amputee. I wheel into them hard). So anyways, I'm excited for Vampire Academy 2. I love Sarah Hyland and want her to be successful. Honestly, that's about 90% of my interest. I even saw See You In Valhalla, and that movie was not good. But I gave it a thumbs up JUST FOR HER.