The World of Instagram
Last Saturday, Valentina Shevchenko showed up for a cage fight and then did nothing.  She's complaining about this now, claiming she was robbed and offering up a ton of excuses.  Let's see what they are, eh?
First of all, I want to thank all those who supported me! The support from my dear friends, media, and fans is very important to me!
That's nice.
After 5 rounds fight the judges were divided in opinion, and 2-1 they gave the victory to Nunes (48-47, 47-48, 48-47). I do not think that the fight was lost, 3 rounds out of 5 I definitely won.
Maybe "definitely" means something different in Kinda Russia.
In the middle of the first round, after exchanging of punches, I dislocated a finger on my left hand, so I could not fully realize my advantage from the beginning of the fight. During the break after the first round, my coach Pavel Fedotov put the joint in place, and from the second round I was able to work with both hands.
OK. That has nothing to do with the judging unless she means to offer it up as an excuse for why she lost the first round. (Which she just sorta conceded when saying she won three rounds…)
And in the last 5th round Nunes made one takedown against one of mine.
Her takedown was better according to all people who know knowledge.
In addition, the new rules say and we were advised before the fight that if you do not do any damage or action when you hold a position (including takedown) then this control does not give an advantage. And Nunes could'[t land no one punch on the ground.
I have no idea what this means. Someone takes you down, gets your back, hits a punch or two, but that doesn't count? I love that fighters live in a world where they think we'll believe nothing ever hurt them while everything hurt the other guy.
For the whole fight, I did not get a hit to my face from her.
This isn't true. You're a liar, Val. Stop lying.
If someone else has a doubt in my victory in the 2, 3, 4 rounds, then why what advantage did Nunes win? Leading a passive right only pushing me with "tips to the leg and not landing any punches?
I think that's "teep" in Kinda Russian. Also: those kicks hurt.
While I had to in the same time both counterattack and attack her, because she took in a passive position.
Amanda Nunes, who pressed forward for all 25 minutes, was passive. Val, again, I don't wanna mock your language skills too much because words are tricky, but you can't use opposite words like that.
Some write and say that she held the center of the octagon, as an advantage. Our competitions are not called – to guard the center of the octagon and win.
Good point.
Yes, you can occupy the center of the octagon, but then relieve all the possible attacks. A fighter must and cn use the entire perimeter of an octagon according to his tactics and style.
Does Val also take dick pills?
For example the styled of Mohamed Ali and Mike Tyson is completely different in how they used they used different parts of the ring.
That's … true. Know what else is completely different? Boxing and MMA.
The rule of the center of the octagon is made for the one fighter avoids fight and running out from the fight.
Right …
Then, yes, the one who is in the center of the octagon has the advantage.
And that would be Not You.
Running into an open strike exchange against an opponent who is taller, bigger and heavier would be foolish of me.
Just because you fight smart doesn't mean you win the fight. If that's the standard, I'd beat the shit out of Mike Tyson, even in pugilism.
And how bad can end this kind of "runs forward" we have seen in various fight.
No clue.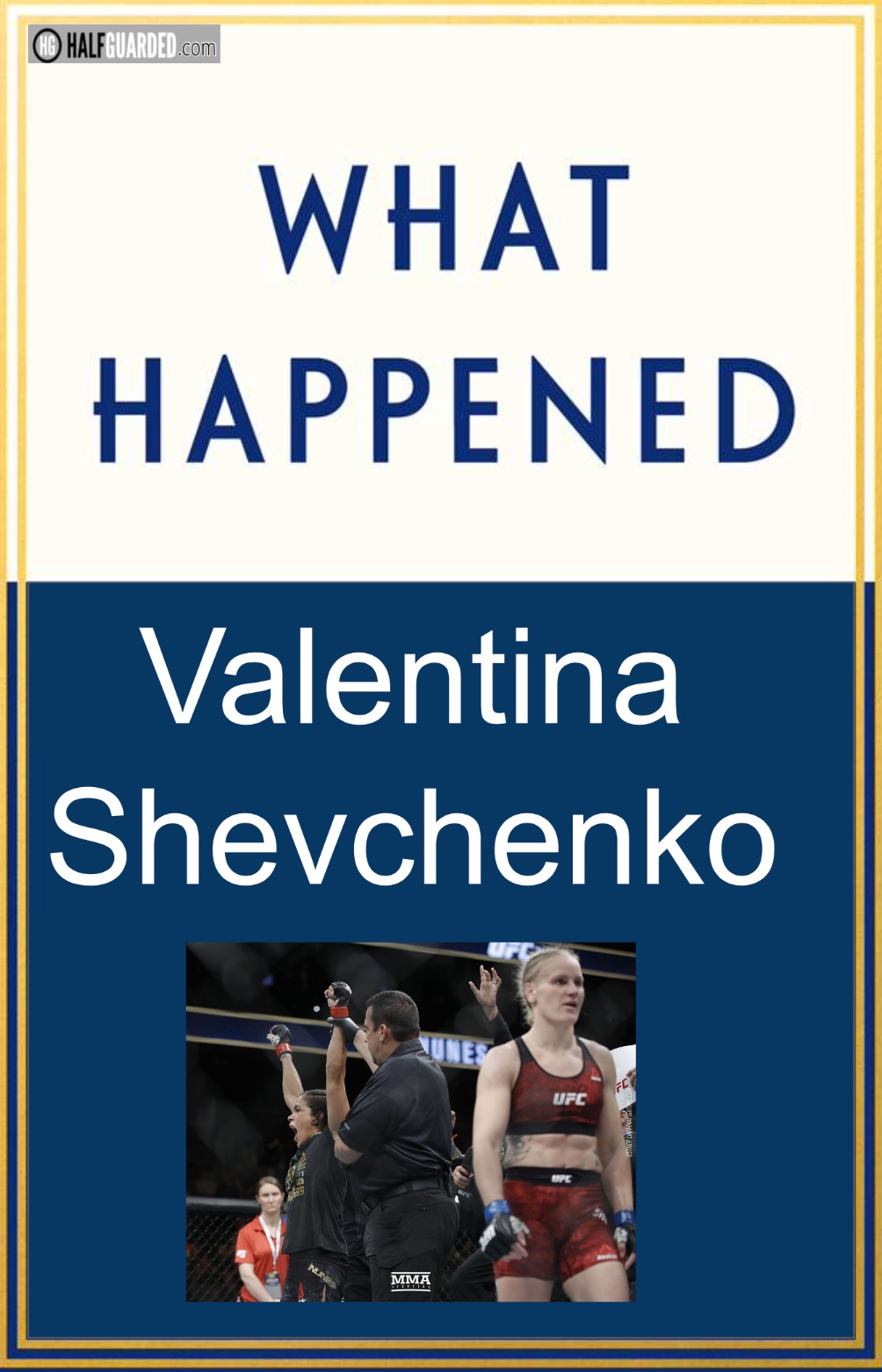 In my fights I put emphasis on technique, tactics and speed.
Again, this is all well and good but you still have to win. I'm sure Nunes also had tactics and skills.
We are doing martial arts, it is not the hardest forehead competition to win the victory, and not to win in accidentally striking exchanges.
I see someone has never played Hardest Forehead.
The goal is to strike inflict damage and not receive damage in a response.
Val, love, that's not the same thing as "skill and tactic" or whatever you literally just wrote.
And this can only be achieve by training your art to the highest level.
Explain BJ Penn.
Therefore, after the fight, I have not a single bruise on my face, but all my fists and diners are broken from delivering punches.
Maybe Nunes's strategy was to break your hand with her head and thus she should win because she did her skill and tactic. (I'm forcing that one, I admit it.) And I'm sure diners means fingers but it's much better to think Nunes got punched by one of those massive streamline trailer diners you'd find in Real America.
I am very upset that it happened, especially upset for those fans who worried about me and supported me.
This is better than Hillary blaming her fans for her loss.
MMA is a very interesting and diverse sport, anything can happen.
Diversity sucks. WHITE POWER!
Of course, I'm upset, but I'm not going to let this stop me from achieve my goal. I'll rest a bit and then start training in order to get back in the octagon in the near future.

Nunes, we will meet again!
I fucking hope not.
UFC 215 RESULTS
(Winner in BOLD)
Flyweight Demetrious Johnson (c) vs. Ray Borg
Women's Bantamweight Amanda Nunes (c) vs. Valentina Shevchenko
Featherweight Jeremy Stephens vs. Gilbert Melendez
Welterweight Neil Magny vs. Rafael dos Anjos
Light Heavyweight Ilir Latifi vs. Tyson Pedro
Flyweight Henry Cejudo vs. Wilson Reis
UFC products you can actually buy!