If you are a pro wrestling fan you have probably heard that former WWE superstar CM Punk will be making his MMA debut for the UFC on Saturday night.  The UFC has been promoting his fight heavily with television commercials, radio ads, social media posts, and the reality show "Evolution of Punk."  
Many of you may be curious about Punk's background in MMA, his chances of winning, who he is fighting, and if you should watch.  So, without further adieu we bring you, 10 Things WWE Fans Should Know About CM Punk's UFC Debut.
1. CM Punk left the WWE on bad terms in January of 2014.  The WWE claims that Punk quit the promotion, while Punk argues that he was actually terminated on his wedding day.  Punk also recently stated that Vince McMahon was "bankrolling a lawsuit" against him.  Wherever the truth lies, it does not look like Punk will be back in the WWE anytime soon.  But you can see him in the UFC.
2. On December 6, 2014, at UFC 181, Punk announced that he had signed a multi-fight contract with the UFC.  At the time, he had not chosen a training camp or a weight class.  His combat sports background was minimal; with some sporadic, entry-level Brazilian Jiu Jitsu training, with Rener Gracie.
3. Punk did settle on a training camp quickly though.  He ended up training relatively close to his home in Chicago, with Roufusport in Milwaukee.  Roufusport is led by Head Coach Duke Roufus, a former kickboxer, who is widely considered one of the greatest coaches in all of MMA.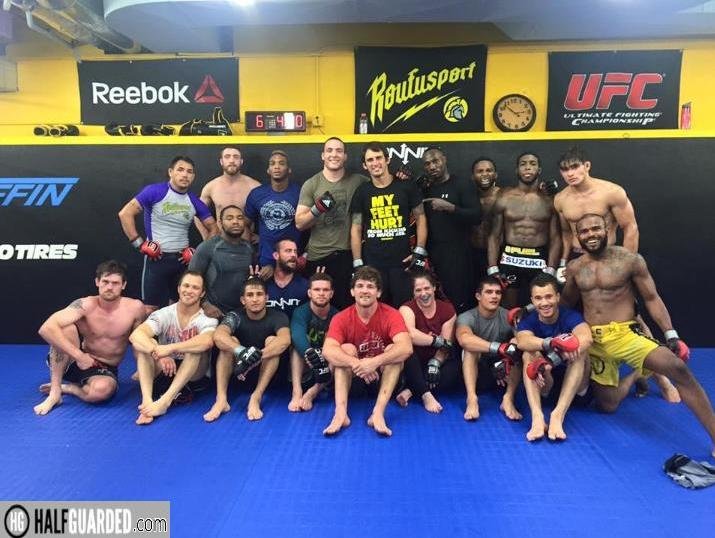 4. Roufusport has also been the base camp for MMA stars like Anthony Pettis, Ben Askren, Eric Koch, Tyron Woodley, Sergio Pettis, Rose Namajunas, and Matt Mitrione.  Roufus has a proven track record of coaching some of the best fighters on the planet.
5. By all accounts, at 37 years old, Punk has been very dedicated to his MMA training since joining with Roufusport in January of 2015.  He works hard and even moved to Milwaukee in the summer of 2015 to be closer to the Roufusport gym.
6. There have been two serious injury setbacks that have slowed Punk's progression in MMA though.  On October 5, 2015, Punk injured his shoulder and was forced to take several weeks off from training.  Then, in February of 2016, Punk underwent back surgery to repair a herniated disc.  Again, Punk's training and debut were delayed longer than hoped.  He now claims that he "feels better than (he) ever has."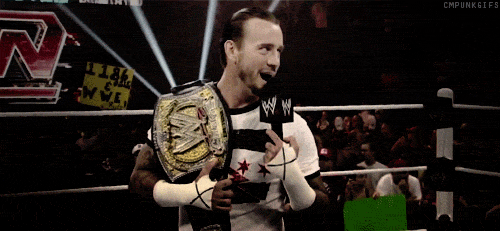 7. Despite having no fight date announced, Mickey Gall was named Punk's opponent on February 6, 2016.  The 24 year old is also just getting his start in MMA, with only four fights under his belt.  He has, however, earned a brown belt in BJJ and has won several grappling tournaments.  He also trains out of New Jersey, with elite UFC fighters like Jim and Dan Miller.
8. Gall made some noise in the MMA world after calling Punk out at regional MMA show, with UFC President Dana White in attendance.  White was impressed with Gall enough to give him a shot in the UFC.  When given the opportunity Gall seized it, with a 45 second win over Michael Jackson at UFC Fight Night 82.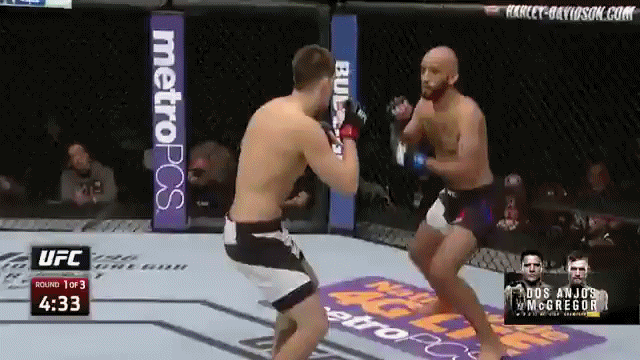 9. Out of 24 fighters Punk is the biggest underdog on the entire UFC 203 card.  Some sportsbooks have him at +389.
10. The Evolution of Punk reality series followed Punk through his training, injuries, and personal life.  It aired originally on FS1, but can be found on HalfGuarded here.  The show promoted the Punk vs. Gall match well and helped to share Punk's story.
In the end, anything can happen in a fight, but Punk's chances don't look good on Saturday night.  He has less than two years of training, multiple injuries, and a lot of miles on his 37 year old body.  Either way, it will certainly be something to see.  Even if it only lasts a minute, it will be a fun minute.