@mattfgrady
UFC 191 is quickly approaching and goes down on pay-per-view this Saturday night. Headlined by Demetrious "Mighty Mouse" Johnson and John Dodson, this show has been quietly flying under the radar. With other mammoth shows in the last couple of months and a crap load of great shows coming up in December, not much publicity has been shed on this card. It's too bad.
In actuality, there are several intriguing match-ups on the show, with many questions to be answered.
Even if very few care, can Johnson extend his win streak to nine fights against Dodson, one of the quickest most powerful punchers in the flyweight division?
After creating another social media nightmare and losing badly to Daniel Cormier, can Anthony Johnson get back on track, when he steps into the cage with Jimi Manuwa, another ranked light heavyweight, with heavy hands?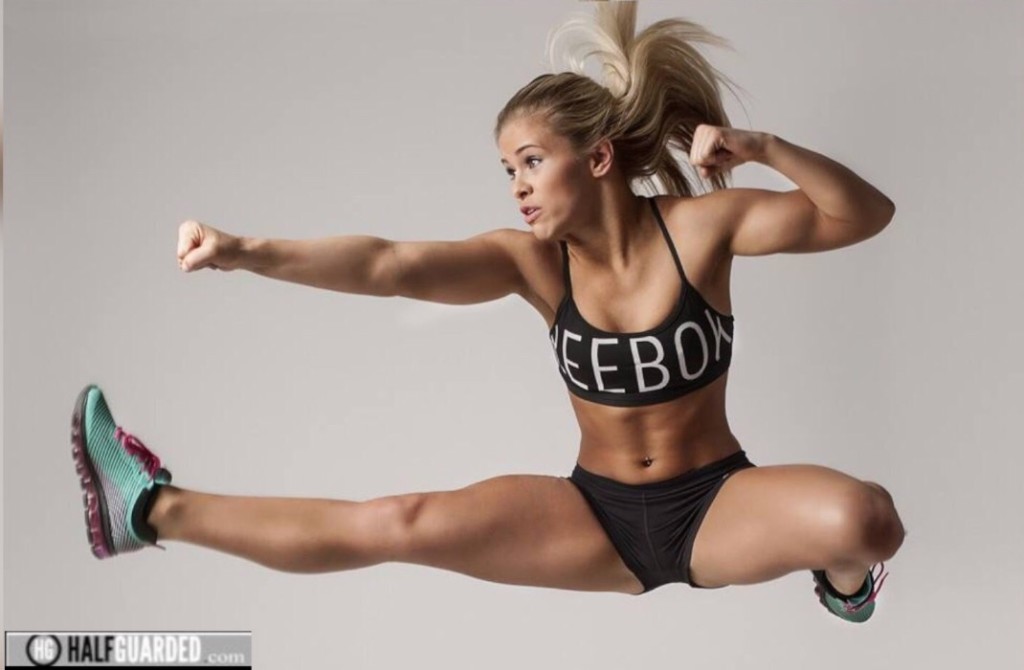 How will Paige Van Zant look when she returns to fight Alex Chambers? Can she string together a few wins and get into title contention?
Can John Lineker make weight in any weight class?
How good is up and coming light heavyweight Jan Blachowicz?
Can Ross Pearson fit any more tattoos on his body?
Is Joe Riggs the oldest 32 year old man on Earth?
Without a doubt, these are all important questions that need to be carefully considered. The strangest fight, with the most questions, however, is a battle between two older heavyweights; Frank Mir and Andrei Arlovski.
Here at HalfGuarded we often do pieces called, "How Did We Get Here?" In the case of Mir and Arlovski, I honestly have no idea. In actuality, a fight between Mir and Arlovski should have happened in 2005, not 2015. Both fighters are former UFC heavyweight champs, who have made major comebacks over the course of the last year.
Mir debuted in the UFC in 2001 and became heavyweight champion on June 19, 2004 after submitting Tim Sylvia with one of the nastiest armbars in MMA history. He was young, strong and had tons of potential, the sky was the limit. Unfortunately, shortly after winning the championship, on September 17, 2004, Mir was in a nasty motorcycle accident. With a broken femur and serious ligament damage in his knee, his fight career was put into serious jeopardy. After the accident, Mir did not fight for 17 months, lost in his return bout, and appeared to be in a career tailspin.
While Mir was on the shelf, Andrei Arlovski, rose up the heavyweight ranks and won the UFC Heavyweight Championship. For most of 2004 and 2005, Arlovski was the best heavyweight MMA fighter in the United States. Arlovski strung together six straight finishes, five of them in the first round. He looked scary, intimidating, and skilled.
If not for the motorcycle accident, Mir and Arlovski were destined to scrap in 2004 or 2005. It would have been an intriguing fight with Mir's great ground game and Arlovski's technical striking. Unfortunately, it was not meant to be. Both men's careers went in very different directions.
Since the crash, Mir's MMA career saw a number of ups and downs. Strictly fighting in the UFC since 2001, his highlights have been impressive; he beat Antonio Rodrigo Nogueira by knockout and submission, he tapped Brock Lesnar, he knocked out Mirko Cro Cop, and he won the interim Heavyweight Championship. In contrast, Mir's lowlights have been sad and depressing; he was mauled in a rematch against Lesnar, Shane Carwin nearly killed him, he lost badly to Brandon Vera, and he had a four fight losing skid where he looked slow, old, and washed up. Somehow, some way, though, Mir has managed to string together two knockout wins, over Antonio Silva and Todd Duffee. Suddenly, in 2015, within a weak division, Mir is ranked as the 10th best heavyweight on Earth. A win over Arlovski on Saturday, would strangely put Mir in the mix for a heavyweight title shot, 11 years after he first won it.
Conversely, Arlovski put together a 10-4 record in the UFC, then took his vampire teeth and fought with Affliction, Elite XC, Strikeforce, ProElite, OneFC, World Series of Fighting, and some sketchy promotion in Russia and Belarus. During this gypsy-like run, Arlovski went on a bad losing streak, with four straight losses, three of them by knockout. In the last loss, he looked particularly shot, losing to Sergei Kharitonov by knockout. He appeared to be well past his prime, with his best days behind him. Strangely, since that loss, though, Arlovski has gone on a 8-1-1 run, with three consecutive wins in the UFC. Ranked 4th in the world, he is in the midst of a career resurgence, and is one win away from his first UFC championship fight since losing to Tim Sylvia in 2006.
Unquestionably, the career paths of Mir and Arlovski are similar, yet difficult to explain. Both guys are 36 years of age. They were both elite, heavyweight champions over a decade ago. Most of their contemporaries, including Tim Sylvia and Antonio Rodrigo Nogueira, have retired. They should not be fighting at an elite level anymore. They both had terrible four fight losing streaks and were written off by the media and fans. Despite these bad losses, injuries, and father time Mir and Arlovski are having career resurgences. Now, in 2015, both have turned back the clock and are fighting for a heavyweight title shot and a chance to call themselves, 'the baddest man on the planet."
It's really strange.