Charlize Theron is pure sex.  She's also a fantastic actress, what with her Oscars and all that.  Think of how many pretty blondes appear in movies every year and how few are still around today.  Pretty Girl is a trope.
I think, I have no idea what a trope actually is.
Atomic Blonde is Theron's newest movie and let's face it, it is Taken with Tits.  (I used that joke once before but it really applies here.)  It's R, has nudity and violence, and is part of a trend within Hollywood, usually with badass vengeful characters in the world: Taken. Sleepless. The Accountant. John Wick.  Let's find out more, or at least what a certain Hollywood exec told us…
DO YOU WANT TO SEE Atomic Blonde 2?

Loading ...
The Plot of Atomic Blonde 2
The first film was simple, which is why it worked: A British super spy goes to Berlin circa 1989 and kills the bad guys.  That's it.  Don't overthink it, just do it.  You aren't gonna get anything different in the second film, sorry.  Oh, sure, they'll come up with a "new" plot, maybe involving a dead dog or kidnapped daughter, but it'll just be Theron running around kicking ass.
Also: TITS!
This thing was a cult hit BEFORE it came out and that cult has only grown into a religion.  We all worship at her altar.
The Atomic Blonde 2 DIRECTOR
David Leitch.  Remember that name, folks, because it's gonna be important.  He directed Atomic Blonde and will do the same with the sequel.  Before he does that, though, he'll be helming DEADPOOL 2.  Yeah, he's a big deal.  He'll grab the reigns of Atomic Blonde 2 and make it awesome because he's the new bad boy of directing. (Plus, he has a bunch of connections to the John Wick franchise, which surprises no one.)
Atomic Blonde 2 name is…
Time to spitball movie titles:
Atomic Blonde: TAKEN WITH TITS
Fat Man, Atomic Blonde
Atomic Blonde 2
We'll Need a New Title for Japan
Captain Atomic Blonde
Up and Atomic Blonde
Atomic Blonde 2: The Meltdown
Atomic Blonde 2 Movie Cast
The POSTER for Atomic Blonde 2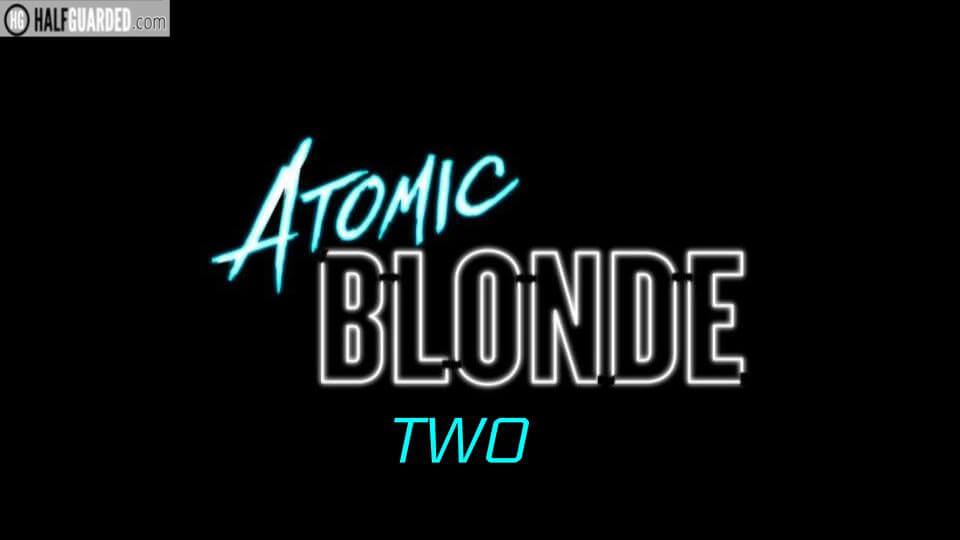 Atomic Blonde 2 PHOTOS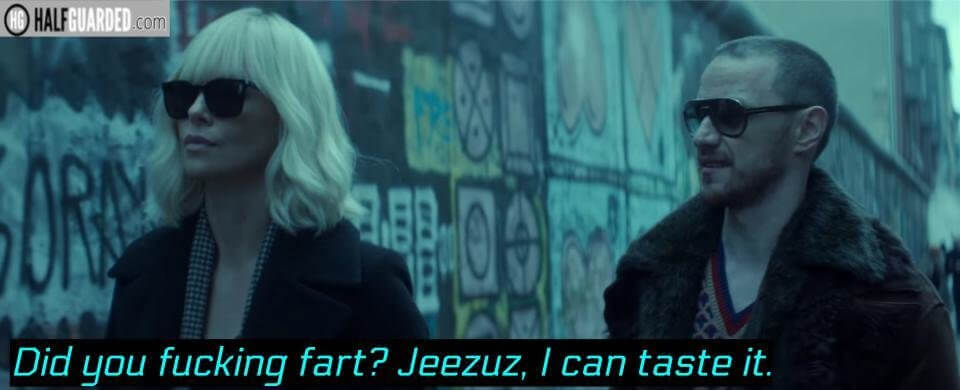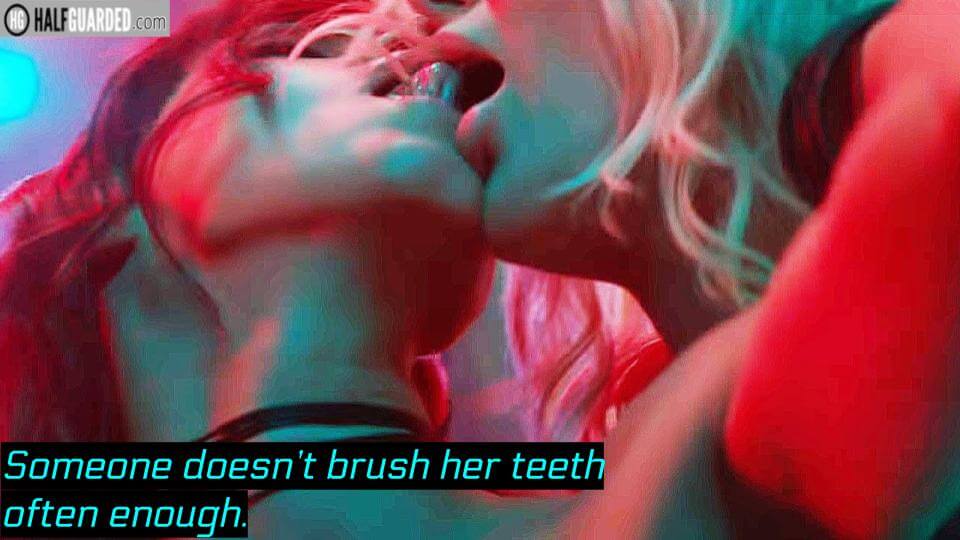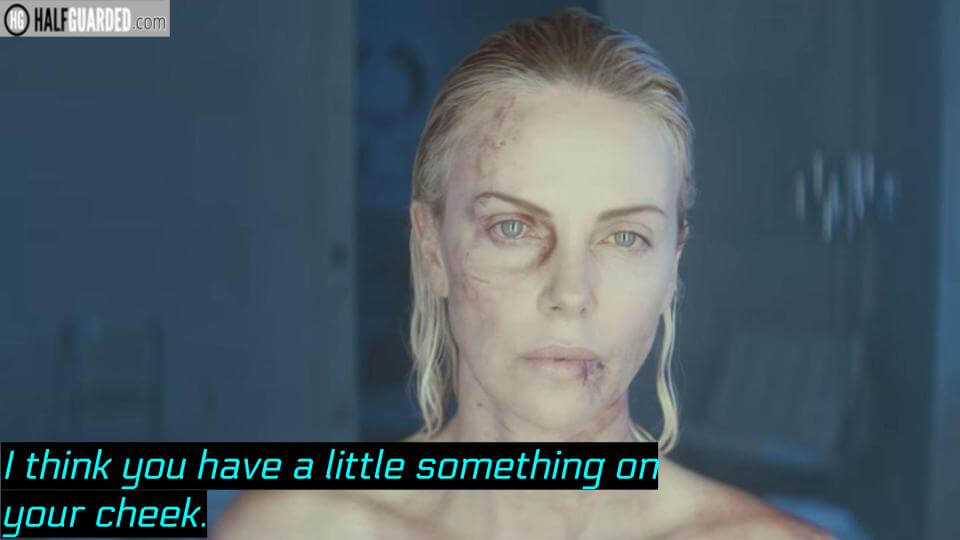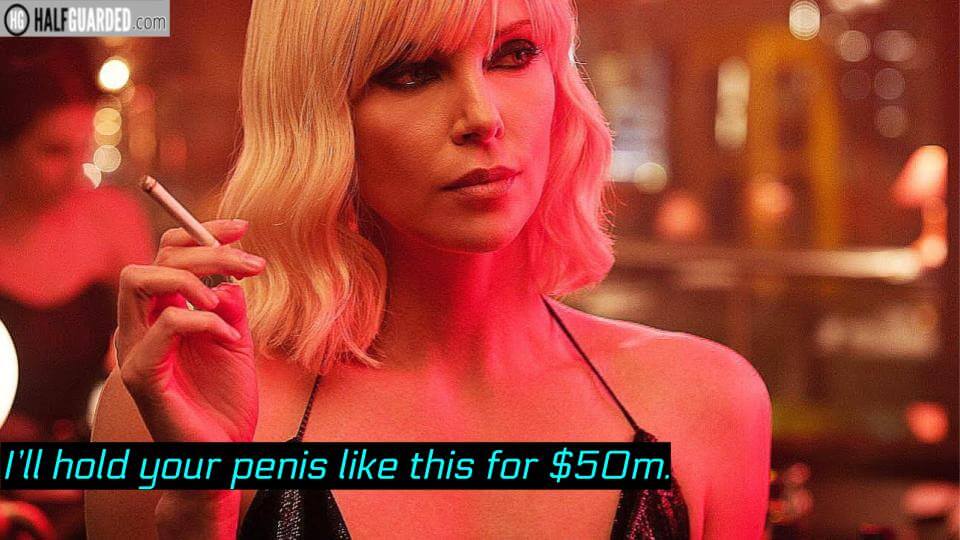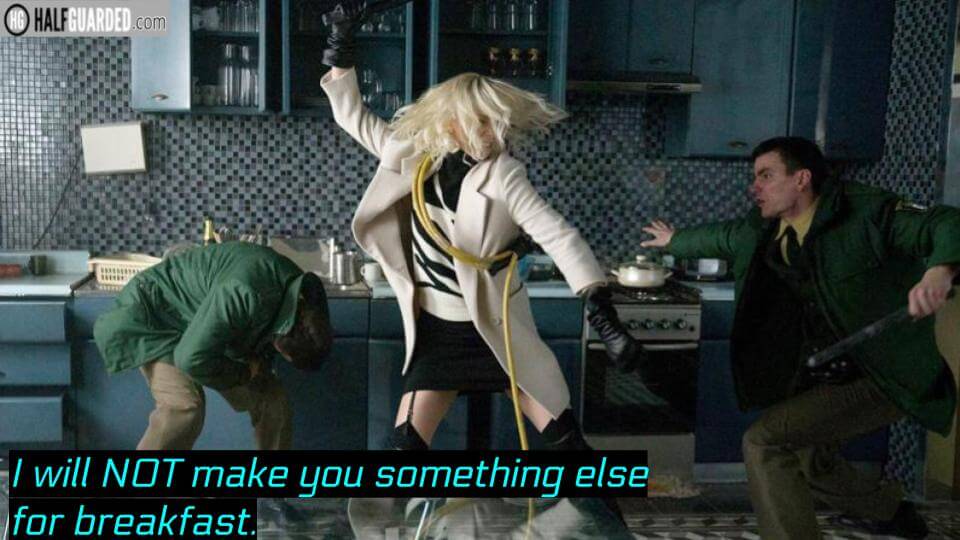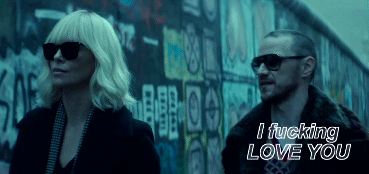 Atomic Blonde 2 TRAILER
It looks something like this, just with more tits.  Lots more titties.  TITS!!!!!
Atomic Blonde 2 WILL BE WRITTEN BY
Kurt Johnstad wrote the first one, based on a story by another dude.  They'll be back too.  He's no screw up, people.  Nope.  He knows how to hit the key points of hot chicks kicking ass.  Bless him.
Atomic Blonde 2 RELEASE DATE
2020.  That's the most likely year.  It won't take a ton of time to make the movie but it does have a lot of moving pieces.  We have Theron's schedule, the director, Deadpool, probably some other comic book movie, and the recent drain on the world's supply of dummy stuntmen to beat up.  They'll persist though, don't worry.
Atomic Blonde 2 BOX OFFICE
As I like to do, I reference Taken as proof of what these types of movies can do at the box officie:
Taken: $22m cost; $226m box office
Taken 2: $43m cost; $376m box office
Taken 3: $55m cost; $326.5m box office
Atomic Blonde 2 will cost $50m to make and gross $400m.  BOOM!
Atomic Blonde 2 PRODUCTS
---
If you liked this Kidnap Movie 2 Preview, Check These Out: