Candace Owens speaks loudly about the problems of single mothers in the black community, which is why they were all happy she got knocked up – before being married – by a rich white dude.
Anyways, as this is mostly about using Wikipedia for free content, let's dive in:
With her siblings, Owens was raised in Stamford, Connecticut, by her grandparents from around the age of 11 or 12, after her parents divorced. She was the third of four children.[12][2] She said her paternal grandfather Robert Owens, a Black American, was born in North Carolina.[2] Owens is also of Caribbean American heritage through her grandmother who is originally from Saint Thomas, U.S. Virgin Islands.[13] She is a graduate of Stamford High School.[14]
Whenever I hear Stamford, CT, only one thing comes to mind: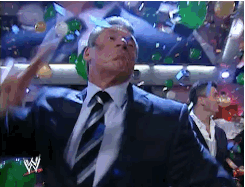 In 2015, Owens was CEO of Degree180, a marketing agency that offered consultation, production, and planning services.[2][7] The website included a blog, written by Owens, which frequently posted anti-conservative and anti-Trump content, including mockery of his penis size.[7][23] In a 2015 column that Owens wrote for the site, she criticized conservative Republicans, writing about the "bat-shit-crazy antics of the Republican Tea Party," adding, "The good news is, they will eventually die off (peacefully in their sleep, we hope), and then we can get right on with the OBVIOUS social change that needs to happen, IMMEDIATELY."
She's a pure grifter and everyone should know it.
Owens launched SocialAutopsy.com in 2016, a website she said would expose bullies on the Internet by tracking their digital footprint.[2][4][14] The site would have solicited users to take screenshots of offensive posts and send them to the website, where they would be categorized by the user's name.
Grifter isn't the right term, as there is a respectability to a good grift. She's just a dumb piece of shit with no underlying principles. Yes, those are often characteristics of a good grifter, sure, but they're also an insult to all us honest grifters out there, the ones trying to run a scam involving day trading video game stores.
The proposal was immediately controversial, drawing criticism that Owens was de-anonymizing (doxing) Internet users and violating their privacy.[2][26] According to The Daily Dot, "People from all sides of the anti-harassment debate were quick to criticize the database, calling it a public shaming list that would encourage doxing and retaliatory harassment."[27] Both conservatives and progressives involved in the Gamergate controversy condemned the website.[2]
In response, people began posting Owens' private details online.[2] With scant evidence, Owens blamed the doxing on progressives involved in the Gamergate controversy.[2][26] After this, she earned the support of conservatives involved in the Gamergate controversy, including right-wing political commentators and Trump supporters Milo Yiannopoulos and Mike Cernovich.[2] After this, Owens became a conservative, saying in 2017, "I became a conservative overnight … I realized that liberals were actually the racists. Liberals were actually the trolls … Social Autopsy is why I'm conservative".[2]
It's really all about her. I'm an American Conservative because I fear the historical horrors of centralized planning; she's one because she got a book deal out of it.
In May 2018, Owens suggested that "something bio-chemically happens" to women who do not marry or have children, and she linked to the Twitter handles of Sarah Silverman, Chelsea Handler, and Kathy Griffin, saying that they were "evidentiary support" of this theory.[
I – a man in his late 30s with no children of his own and no prospects of ever having them – am with her on this one.
Owens is known for her criticism of the Black Lives Matter movement[9][58][59][60] and has described Black Lives Matter protesters as "a bunch of whiny toddlers, pretending to be oppressed for attention".[61]
And now you know why we featured her.