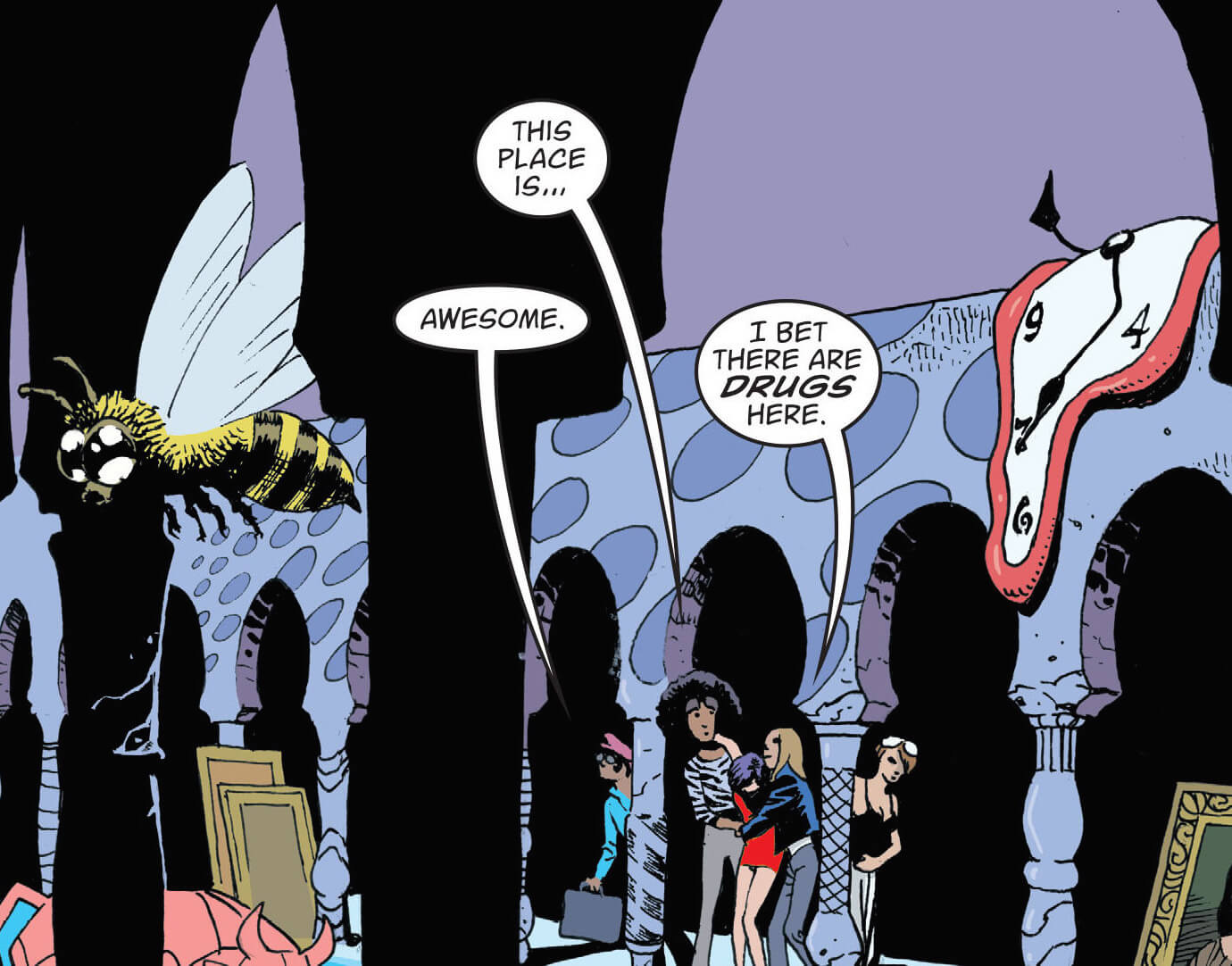 Tony, Alex, and Dave return to talk all things comics for the week of April 27, 2016. Including but not limited to…
Comic Book News of:
March Comic Book Sales, the Eisner nominees, a Punisher series ordered for Netflix, and the news of the Flash and Aqua Man directors leaving due to creative differences.
Lighting Round Reviews of:
Ms.Marvel, Squadron Supreme, and Star Wars.
Comic Book Reviews of:
Art Opts 7, Jacked 6, Dark Knight 3 Issue 4, Micronauts 1, Injection 9, Saga 36, All-New Wolverine 7, Old Man Logan 5, Amazing Spider-Man 11, Spider-Woman 6, Avengers Standoff Omega 1, Daredevil 6, Doctor Strange 7, Doctor Strange Last Days 1, International Iron Man 2, Ultimates 6, Faith 4, and Imperium 15.
Our picks for Book of the Week.
We preview Next Week's Books:
Cinema Purgatorio, War Stories, Klaus, Sheriff of Babylon, Discipline, Rat Queens, Walking Dead, Wolf, A-Force, Amazing Spider-Man, Black Widow, Captain American: Sam Wilson, Daredevil/Punisher, Empress, Howard the Duck, Moon Knight, New Avengers, Punisher, Scarlet Witch, Spider-Man 2099, Poe Dameron, and 4001ad.
Listen to the Podcast that Reviews More Books Than Anybody Else!

And if you're listening to us on iTunes and haven't given us a review yet, we'd appreciate it if you did!!!
Podcast: Play in new window | Download
Subscribe: RSS