(Make sure to stay with us for our Invicta FC 15 Free Live Stream of RESULTS & RECAP this Saturday. Click, bookmark, do your thing!)
There are some things in life that just give me unbelievable joy. Going to see Star Wars: Force Awakens again, a ribeye steak smothered in Jack Daniels sauce, Matadors getting gored and knowing that I am only one week away from an Invicta show.
If you were reading halfguarded.com back in September you'll have probably picked up on the fact that I love Invicta to a level where I'm wondering if there are any states in America that will legalise a marriage between a man and an MMA promotion. Invicta is just that awesome with infectious passion shown across the board from the fighters to the promoters and to the announcers. When Julie Kedzie kicked off the last show by proclaiming "We just want to see good violence" I wanted to high five that lady with a "Fuck Yeah!"
Invicta 15 comes from Costa Mesa in California (you lucky bastards people of Costa Mesa) on Friday 16th January and you can watch this live on Fightpass, no you SHOULD watch this live on fightpass. There is not a fight on this nine match card that I am not interested in on some level which will be enough to keep me awake until 6am.
Invicta 15 Preview: CYBORG IS BACK
She's back!!!!! Cristiane Cyborg is defending her featherweight title in the main event. This means sites and reporters who normally ignore Invicta shows may take an interest now so they can talk about the possibility of THAT dream fight and open the debate of how much business it will do as if filling the coffers of Dana White is what we should be interested in as MMA fans. Well fuck those people because Ronda already got her ass handed to her by a seasoned striker and Cyborg isn't cutting the weight any time soon (this fight originally was meant to be at 140 as a steady cut towards bantamweight).
Ronda Rousey is not going to fight Cyborg. But you know who is going to fight Cyborg? Daria Ibragimova. This is Daria's first fight on American soil and while there's always a tendency to think "poor lass" about anyone who steps into the cage with the knockout queen, this Russian does bring a 9-1 record with her (her one loss was to Invicta's Cindy Dandois back in 2010 who ironically was pencilled in to fight Cyborg on this show) with an impressive seven submission wins most of them within the first few minutes of the fight. Cyborg of course has been tearing through anyone Invicta feeds to her and you'd have to go back to 2008 and ten fights ago for a time when the services of judges were required in one of her fights.
Devastating striker vs lightening quick submission specialist, one way or the other this fight could be over just like that and either way it's going to be a spectacular display of MMA skill.
Cyborg may be the biggest star on the show but outside the main event there is a cracking night of action in store. The co-main event is for the Invicta Straw weight title and someone is going to lose the "0" as both champ Livia Renata Souza and challenger Deanna Bennett are undefeated, have 8-0 records and both beat Katja KanKaanPaa in their last fights. Stylistically they are very different. Souza is a wiry fighter, constantly working to tie up her opponents in search of a submission which she's succeeded in doing seven times in her eight wins. Deanna is a tough, intense pressure fighter and has become a favourite amongst Invicta fans for fighting in some rough wars and her charismatic interviews which often end with her flirting with interviewer Laura Sanko. Deanna hasn't been happy with her last few performances, but nevertheless she's come away with the wins to secure her a title shot, although questions have arisen over whether this is the right weight division for her. This drama has me concerned as a fan of the Argentinian Assassin but I'm rooting for Bennett to be hugging Sanko with one arm and holding the belt with the other after what I'm expecting to be an ultra aggressive battle.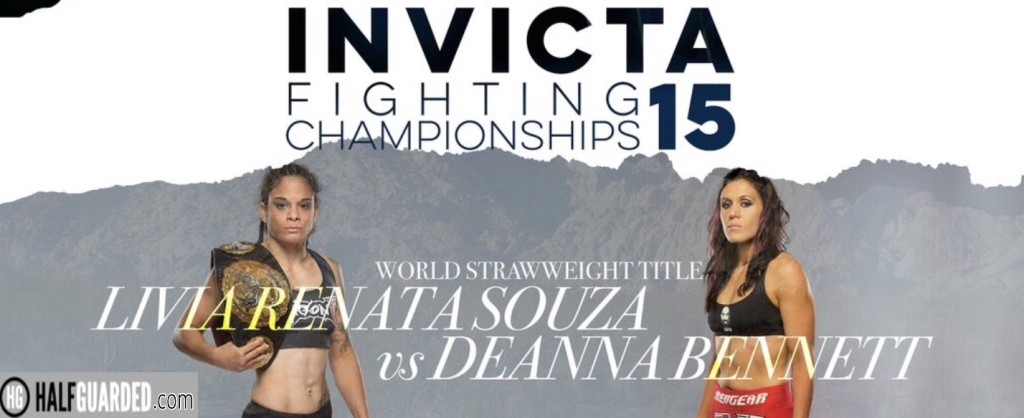 One fight I'm hoping for nothing less than a war from is the battle between Amanda "The lady Killer" Bell and veteran Ediane Gomes. Gomes an absolute warrior has been competing in MMA since 2007 although in truth her whole life has been one long fight, growing up in poverty on the streets on Brazil and caught in the trappings of violence and drugs that a harsh childhood drifting through shelters and foster homes brings. Gomes efforts to break into MMA saw her fighting in barefist backstreet fights including a disturbing fight in the controversial Rio Heroes which saw her battle a larger male opponent. It's hardly surprising with such a past that Gomes is an emotional fighter who gives everything in her fights just like in her loss to Rachel Pa'aluhi last time out in what was a gruelling war.
It's clear with such spirit that Gomes is someone who will refuse to stay down forever although Amanda Bell will be hoping to put her down at least long enough to gain the victory. Bell has been a student of all things martial arts since her teen years but for all the discipline you'd expect this to bring when she enters the arena she is a wild animal with an insanely ferocious walkout where she stomps and screams her way to the cage. This carries over into the fight as she seems to relish pounding and striking anyone she's facing. This woman loves to fight and if I ever wander into a biker bar dressed as Boy George again I want Amanda Bell with me as backup.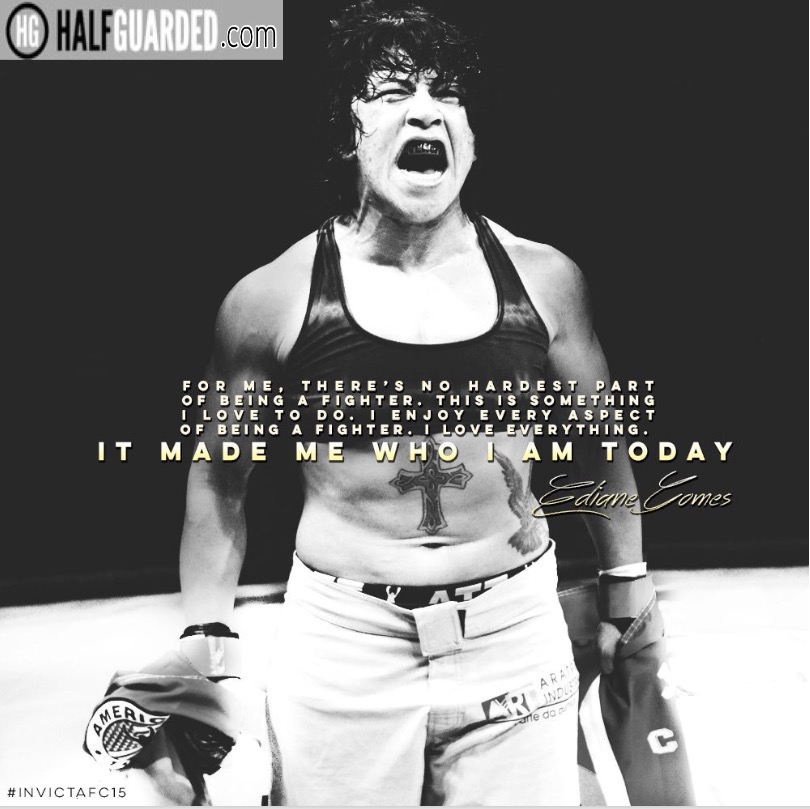 If both women are as intense against each other as they have been in previous fights this could be one brutally fun fight.
Lacey Schuckman is everything I adore about an Invicta fighter. Awesome tattoos, coloured hair, bright and beautifully garish fight gear (fuck you Reebok with your dull black and white outfits this is what a real MMA fighter should look like) but more importantly a blistering high intensity fighting pace which makes for unbelievably exciting fights (check out her battle with Michelle Waterson at Invicta 3 which is an absolutely amazing back and forth tussle). She's had over twenty pro MMA fights and many more at amateur level and in other combat sports.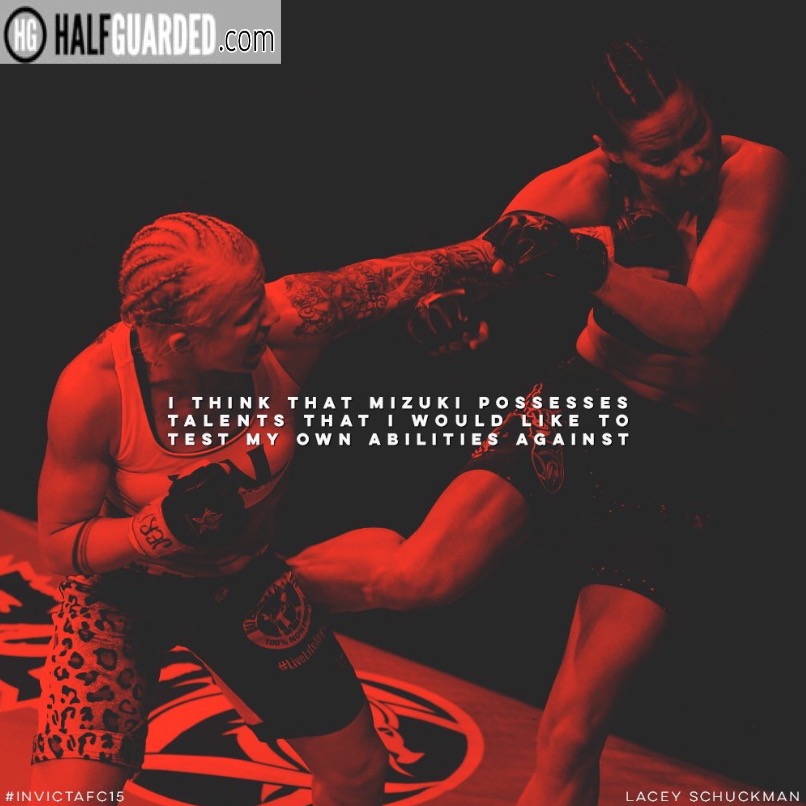 In her last fight she stormed through Jenny Liou Shriver in two minutes, then conducted an adorably perky interview where she announced she wanted to fight Mizuki Inoue next. See here's a lesson a lot of fighters should heed, if you win a fight and have a microphone and a live audience listening don't just say "well duh I'll just fight anybody, duh whoever the promoters decide to put me with I'll be fine duh" do something memorable, call someone out, say who you want to fight next, point to some guy in the third row and say "you're next!"
You don't even have to be a dick about it, Lacey politely said she wanted to fight Inoue and guess what that's who she's going to be trading blows with on Friday in a whirlwind fight which will resemble two spinning tops going at it for fifteen minutes. For fans Inoue is the perfect opponent for Schuckman, as she's another fast paced fighter with tons of heart and another lady that has a tendency to be in a fight of the night contender. This should be another one.
Invicta 15 Preview: The plans of mice and women
Sadly another fight that had stand up war written all over it won't be happening as Shannon Sin has pulled out of Invicta 15 due to injury. Fortunately we will still get to see Christine Stanley in action. Now if you have five seconds to spare, type "Christine Stanley Spinning Kick" into that there internet thingy. You will thank me for it because holy shit it is one of the most jaw dropping, cool, video game worthy finishes you will see anywhere. Trust me you will swear when you see it, the Dali Lama would swear if he saw it and ask to see it again.
Almost as impressive was her absolute mugging of Laura Salazar at Invicta 11 taking her to 4-1 record (her one loss is to Judith Kish). Let's face it when a woman gives herself the nickname "Knuckles" you know she's going to be dangerous and not surprising as she began training martial arts in Tai-Wan where apparently the way coaches got her to correct her fighting stance was to hit her limbs with sticks.
All credit to Katy "Red Dragon" Collins for stepping in with one weeks notice for this fight. Her three pro wins in her 3-1 record have all come in the first round and she absolutely goes to town when ground and pounding her opponents.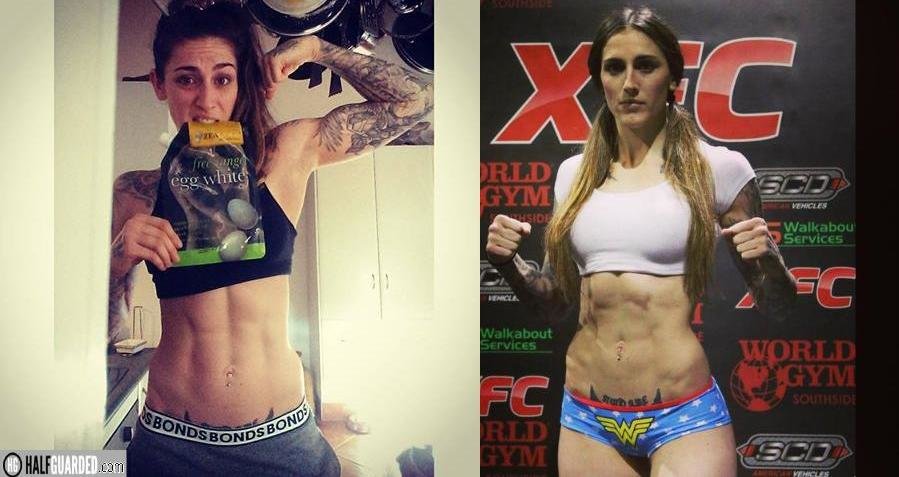 When does anyone get excited about the opening fight on a card? When it's Megan Anderson vs Amber Leibrock on Invicta 15 that's when. Things didn't work out for Anderson in her debut against Cindy Dandois at Invicta 14 so she'll be looking to bring the crowd pleasing all action style that her performances in her native Australia promised (although any fighter that has a comic book related reference on her gear like Megan did with Captain America's Shield automatically wins me as a fan for life, once again screw you Reebok). Her opponent and Katy Perry lookalike Amber will be looking to build on the hype from her pro debut where she bagged herself a Horsewoman scalp by knocking out Marina Shafir. This is an important fight for these two who have that potential star quality charisma and look about them and I'm really excited for it.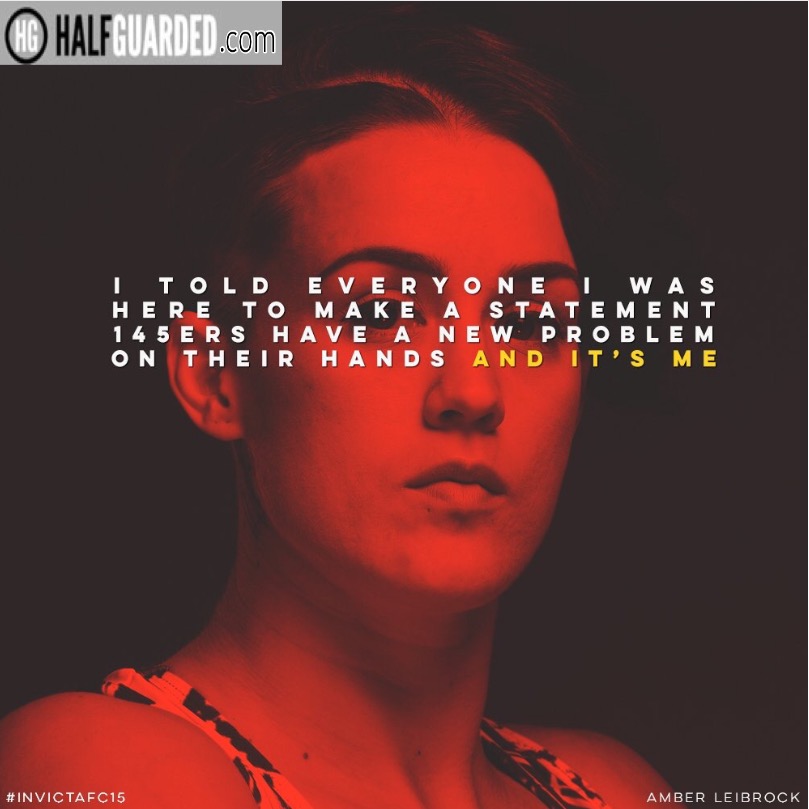 Add Raquel Pa'aluhi vs Colleen Schneider to fights that may steal the show. Raquel is coming off two great fights in Invicta against Kaitlin Young and Ediane Gomes both of which she had to dig deep in to come away with unanimous decisions (the Young fight she took on eight days notice). These fights are especially impressive as she had to rebuild her career after suffering three submission losses in a row to Sarah Mcmann, Rachel Penington and Amanda Nunes. Raquel took a year off after this setback and worked hard to improve her grappling and jiu- jitsui which has paid her back with her current three fight win streak. She'll need these improvements to get to a fourth win against the experienced Schneider who is well versed in these exact disciplines as well as being a strong all round athlete.
This will be Colleen Schneider's – incredibly- fifth fight in twelve months. Her 9-6 MMA record has seen her compete in Mexico and India where she picked up titles in the fly and bantam divisions, along with a submission grappling title in 2014. As well as being an enticingly entertaining fight this also has title ramifications as a win for either will help their case for a shot at Tonya Evinger's title in 2016.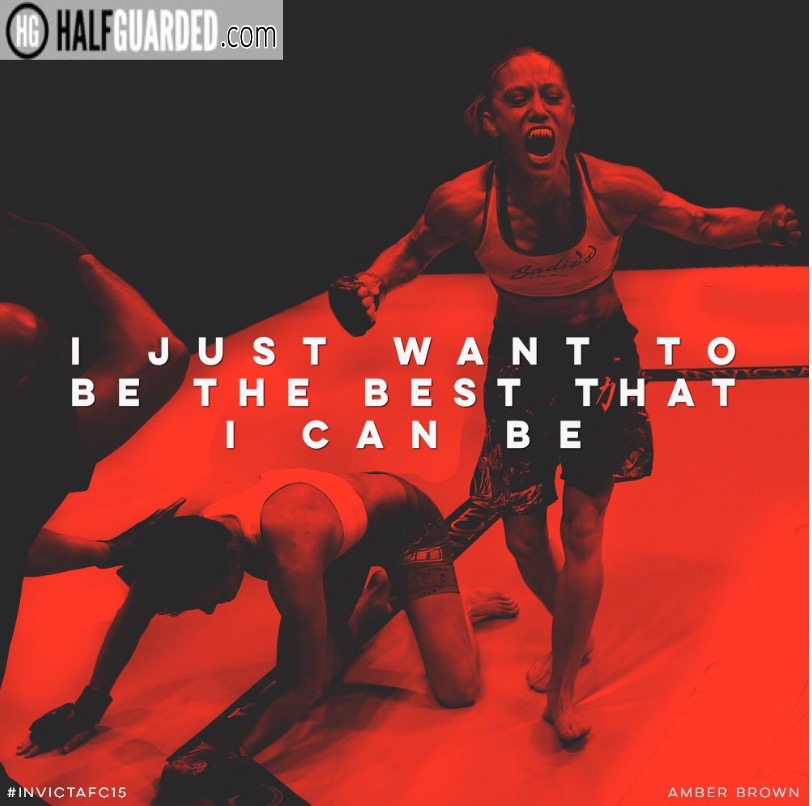 A title shot is also on the mind of Amber "The Bully" Brown. When Irish Caroline Costigan was brought into fight on the July card as part of the McGregor frenzy powered fight week, Brown promptly broke Irish hearts by kicking her arse inside of a round. A shot at the Atom weight title won that same night by Ayaka Hamasaki was rumoured to be forthcoming but Brown was matched with veteran Lisa Ellis instead. Sadly Ellis pulled out due to illness totally buggering up this article as I'd written a wonderful paragraph about her being on the comeback trail after her issues on the Ultimate Fighter.
Anyway as a replacement Invicta has brought in 20 year old Shino VanHoose (her first pro fight was at 16) who comes in with a 4-3 record and three of her victories are by submission.
A win for Amber here and it's doubtful that Julie Kedzie and Shannon Knapp could deny her the shot she craves at getting the Atomweight title around her waste.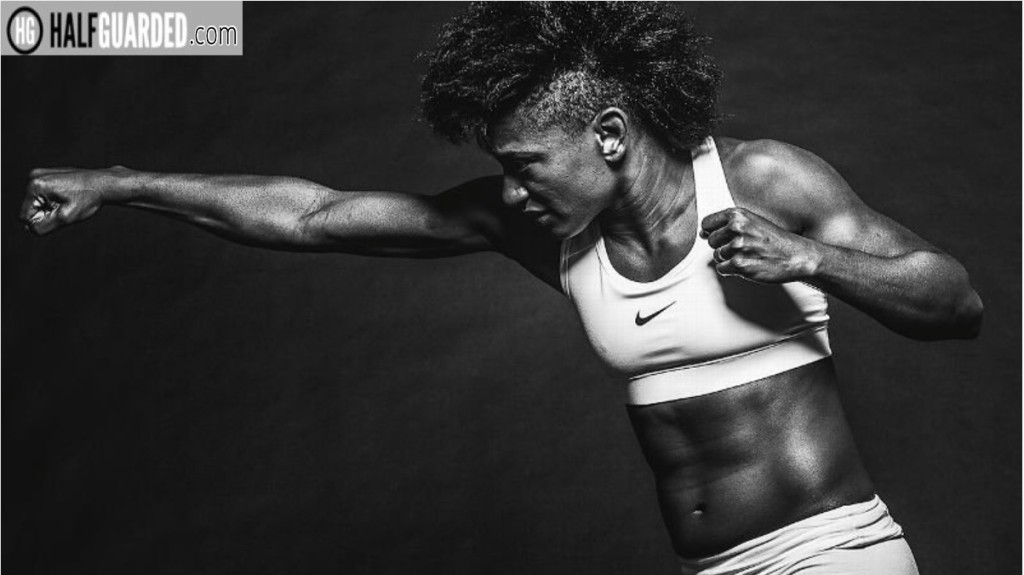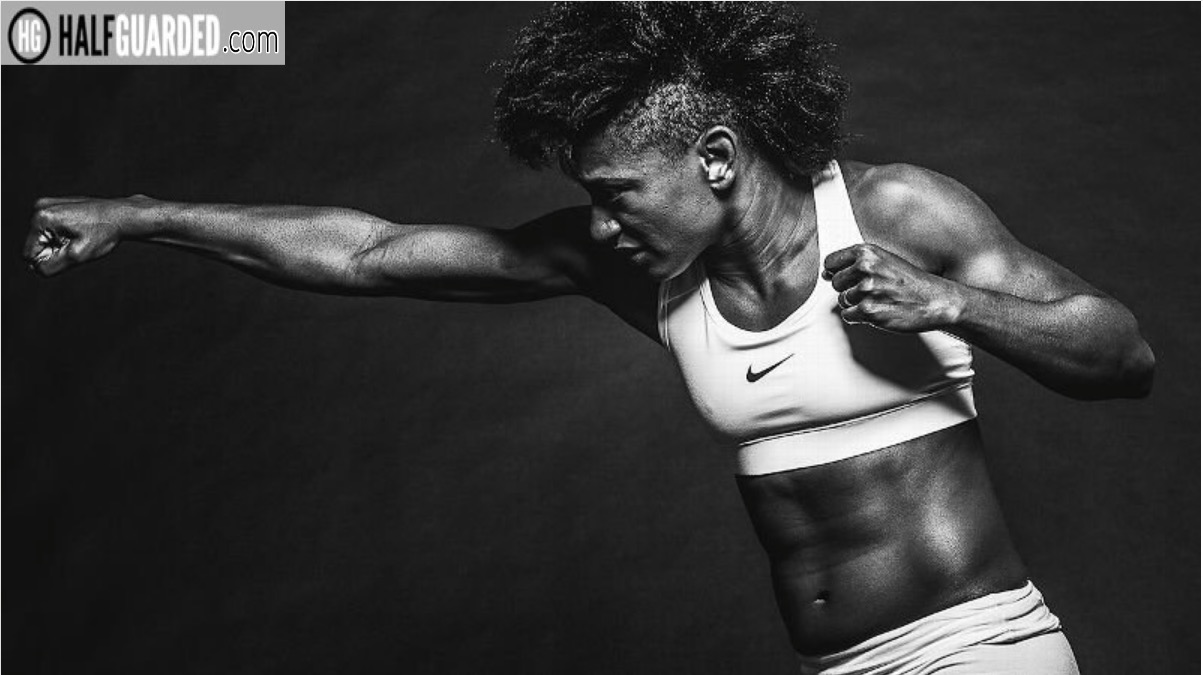 Rounding off this sterling night of action is the debut of Ultimate Fighter 20 member Angela Hill looking to restart her career after being cut from the UFC. Her opponent is another late addition Alida Gray who is returning to MMA competition after a one year absence.
Even with the late substitutions Shannon Knapp and Julie Kedzie have put together what I think is on paper one of the best Invicta cards ever. Fights with the potential to be brutal wars or fast paced blistering action, some with title implications and others with fighters attempting to launch or rekindle their careers.
At a time where MMA cards are loaded with fights where the outcomes have very little meaning and where the needs of the business side is slapped ever more in the audiences face, Invicta is a refreshing alternative and it's rare shows retain a sense of event and remain a bright spectacle on the MMA calendar.
This is only the beginning. In 2016 we have a Flyweight title tournament to look forward to in the absence of Barb Honchak and a possible return to Las Vegas, maybe during fightweek in July which on a personal level would give me as much joy as eating a Jack Daniels covered ribeye right before going to Star Wars again.
Invicta makes life good.
Til next time
Dazza.