When I was initially asked onto the staff here at HalfGuarded I was given the remit that I was allowed to write about anything I wanted. So I thought for a little while and said to myself "Yes! This is my chance to put a left-leaning voice on that White American Republican fuck's website". So it was much to my chagrin that the site so far has been more socialist than a 1980's miner's strike. So once I realised it was pointless trying to hijack the site to push my communist agenda upon the Earth I decided the first thing I'd like to cover is New Japan's annual G1 Climax tournament.
Now I'll hold my hands up here, in the terms of New Japan fans I am a neophyte. I've only been following the company for just over three years. What first drew me to New Japan  was my love for the pronunciation of Japanese names on podcasts, but then once I started watching the shows I found a new love for the way young Japanese women would yell "DE-VITTT" . Now that young Fergal is plying his trade in WWE I've had to actually start taking matters seriously. So here's a quick rundown of the format of how the G1 Tournament works:
This year, 20 wrestlers will compete in two blocks of 10. Each man will wrestle every other man in their block. A win gets you two points and a draw earns each competitor 1 point. No points for a loss. Double count-outs and disqualifications will most likely result in neither man receiving a point.
Each wrestler with the most points from their respective block will then compete in a one on one, one fall to a finish match on the final night.
If there's a first place tie in the block stage, the result of the two men's earlier bout will be used as a tie-breaker. If the result of the earlier match was a draw, the two will wrestle again to determine a winner. If they wrestle to a draw a second time, a coin flip will decide who advances.
If a wrestler is injured during the tournament and can no longer compete, there will be no replacement, and the remaining wrestlers booked to face said competitor will receive two points and an automatic win. If an injury is announced before the tournament starts, a replacement will be found.
The winner earns a title shot of their choosing, usually choosing the prestigious IWGP Heavyweight Championship, and since 2012 has received said title shot at the annual January 4th Wrestle Kingdom event in the 55,000 seat Tokyo Dome.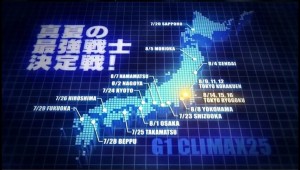 Chances are however if you're here you knew all that already. Coverage here by me will not be unbiased, there will be a strong focus on Chibi's Boys (TM Jay Hunter). So here they are as follows:
CHIBI'S BOYS
Tomohori Ishii: A big giant cuddly masochist. Loves to be hit as hard as humanly possible. Likely to finish the G1 with a 50/50 record but will leave with all of our hearts.
Katsuyori Shibata: A murderer. Has a decent chance of being in the running up to the last day.
Tetsuya Naito: Man-crush Monday. A bit of a wild card in this year's tournament. Unlikely to win the whole thing but it will be interesting to see how the tournament shapes his new subtle heel turn.
CHIBI'S ANTI-BOYS
Toru Yano: Utter shite. Buy his DVD.
Michael Elgin: Why are you here/not Roderick Strong?
I'll be giving quick results for non-tournament matches and full coverage of the G1 bouts, because let's be honest, if you want play by play of a multi-man Captain New Japan match you really need to re-evaluate your life. So without further ado, here we go!
G1 CLIMAX 25 – Day 1
Monday, July 20, 2015 at Hokkaido Prefectural Sports Center, Hokkaido Kitayell
Yuji Nagata, Tiger Mask IV, Jushin Thunder Liger & Yohei Komatsu vs. Tomoaki Honma, Mascara Dorada, Jay White & David Finlay
Nagata picks up the win for his side with a bridging back suplex on Finlay. Honma missed some head-butts.
Hirooki Goto & Captain New Japan vs. Yujiro Takahashi & Cody Hall
Goto catches Hall with a roll-up for the pin.
Shinsuke Nakamura & YOSHI-HASHI vs. Karl Anderson & Tama Tonga
Nakamura pinned Tonga after a Bom a Ye Knee. Incidentally "Ali Bomaye" by The Game ft Rick Ross & 2 Chainz is my most played song this summer.
Satoshi Kojima, Ryusuke Taguchi & Michael Elgin vs. Kazuchika Okada, Tomohiro Ishii & Gedo
Okada wins with the Rainmaker on "Creepy Uncle" Ryusuke Taguchi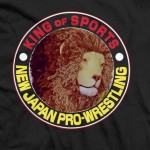 A BLOCK: Hiroyoshi Tenzan vs. Doc Gallows
I'm now immediately regretting waking up at 7am on my day off to review this show. Neither of these are in my Anti-Boys, but my god are they dull. An early highlight was Gallows daft selling of Tenzan's daft looking double chops. Gallows chokes Tenzan with a rope to set up the heat. Gallows worked on Tenzan for a while before missing an ugly looking diving elbow. Unfortunately the match continued. I'm quite proud of myself for stocking up on Mountain Dew yesterday as I'm powering through it now. Match ends with Tenzan hooking in the anaconda vise, Gallows powered out but Tenzan turned that into a slam, hooked the hold in even tighter and Gallows tapped, slightly before I did.
Rating: 2 cunts
A BLOCK: Togi Makabe vs. Toru Yano
Hopefully Makabe murders him inside a minute. Togi and Toru with matching haircuts in slightly different colours here, both awful. Yano fucking about early leads to a drop toehold to a chair on Makabe. Brawling in the crowd next as Yano fails to separate some bleachers as he is a shit cunt. Shockingly Yano takes of the turnbuckle pad and Irish whips Makabe into the exposed buckles. Makabe hulks up leading to punches in the corner. Some more Yano bullshit until he accidentally runs himself into the buckle which Makabe follows up with a lariat and a pretty nice northern lights suplex. Finally Makabe gets the win with the King Kong Knee Drop.
Rating: 2 shite haircuts out of 5
A BLOCK: Tetsuya Naito vs. Bad Luck Fale
Time for my boy to pick things up. Naito out in a suit and a sweet metallic skull mask. 5 stars already. Fale can be carried so this should be fine at least. Naito showing aggression early but is way-laid by a big shoulder tackle from the Underboss. Naito threatens to walk out so Fale throws him through a few rows of chairs. Fale with the heat next and it's nerve hold city. Naito makes his comeback with dropkicks to the legs and then his corner dropkick combo. Naito doing his best to work the legs and chop the big lad down. Fale hit a big Samoan drop but Naito straight back to working the legs. Fale then hits a big splash but his attempt at a border toss is countered into a slightly sloppy sequence and Naito gets the flash pin.
Rating: 2.5 could have been hotter
A BLOCK: AJ Styles vs. Katsuyori Shibata
Now we're fucking talking. Shibata in control early with a long headlock spot and attempt at the PK. There's a completely different feel to this match than anything else on the show so far. This feels like the G1 now. Shibata with some kicks on the outside but misses one into the posts allowing Styles to take over and drop him onto the railings. Styles works on the leg and Shibata selling it well on his hope spots. A tremendous strike exchange is ended with a head kick from Shibata and his corner drop kick. Styles hits back and teases a Styles Clash which is countered but AJ rolls into the calf slicer. Shibata out and hits a flash Death Valley driver. AJ avoids the PK and hits a Pele kick. A quick brain buster and the Styles Clash and AJ is your winner. This match was a little disappointing as it was much too short. The action was good whilst it lasted though.
Rating: 15 minutes out of 25
A BLOCK: Hiroshi Tanahashi vs. Kota Ibushi
Outstanding. The story of this match was Kota getting the better of strike exchanges and hitting some impressive big moves only to be cut off my Tanahashi working his legs. Far too many spots to list. Ibushi had the early advantage but missed a standing suplex. Kota with a lot of hard chest kicks throughout the match. He hit an amazing moonsault to the outside. They could do a lot worse than letting him win the whole tournament. Back inside he hit a gorgeous top rope drop kick. Tana battling back when he could with leg kicks and dragon screws. He hit a MASSIVE High Fly Flow to the outside and hit Kota with a dragon screw in the ropes he Ibushi tried to re-enter the ring. Ibushi's selling of the leg is a little uneven. Tanahashi hit a High Fly Flow to a standing Ibushi, but Ibushi got the knees up on the second attempt. Kota launched Tanahashi into the buckles in a brutal looking snake eyes spot. He followed it up with a german suplex from the second rope into the ring on Tanahashi who was stood outside on the apron, just an awesome spot. Ibushi missed a phoenix splash late on but hit Tana with a Pele kick as Tana was on the top rope. A laughably botched hurricanrana followed and led to a two count. At this point the crowd was super into the match and the nearfalls. Kota attempted another Pele but it was caught and turned into a dragon screw. Tanahashi hit more strikes and a dragon suplex. He finally put away Ibushi with the High Fly Flow. Just a tremendous match and it saved what had been a really lacklustre show up until that point.
Rating: 4.5 Pele kicks