We here are sensitive and know our readers. You're either a student or you qualify as a young professional – but you feel older. You're attractive. You can hold your booze. And if that asshole hadn't knocked you up back in 2009 you'd still be a single woman instead of a working mom/wife.
But, fear not, if you couldn't keep up with everything this past week, we could. And so it is HALF IN THE BAG: your weekly what the hell just happened recap. Because no one wants to start working right away when they get in on Monday – you ease in, like with a hot tub. Just with more disease floating around.
World's most dangerous bull still world's most dangerous bull

They set a bull's horns on fire and taunted it. It went better than expected.
Jose Aldo Brags About Cheating
Jose Aldo flat told everyone he would use an IV drip to rehydrate and dared everyone – the UFC, USADA, security guards, your mother, MY mother, the SEC, the FBI – to try and catch him.  This could be the most fun thing ever.
Mike Swick retires – continues looking for way to gain weight
We didn't actually do a story on this so this is your breaking news version, days later. Mike Swick has retired from MMA. Retiring from something you do as often as a presidential election seems a bit pointless but may he finally find a way to gain weight.
UFC Not Scotland: MIR KILLS DUFFEE SO DEAD HE WAS NEVER ALIVE; Thomson still a winner to us
It was 70 seconds of two giant men just swinging wild. It wasn't pretty but to those who complain I present a counter: how pretty would a wrestling match look between two boxers. Frank Mir is like a boxed wine that is getting better with age – but is still ultimately wine in a box.
Wednesday also saw Josh Thomson in yet another entertaining affair. He *may* have lost according to the judges but he won in our hearts. He also retweeted the preview – I'M A BIG DEAL.

COMIC CONVERSATIONS kicks ass, talks comics, continues to WANT TO GIVE YOU FREE STUFF
It's grown men, talking comics.  It's entertaining.  It promises FREE FUCKING COMIC BOOKS.
UFC Scotland Recap: jokes about heroin and the recent failed bid for Scotitsh independence – oh, and best show ever!
Whether it was the heroin or William Wallace or the big green ogre, UFC Scotland delivered and then some.  Top to bottom, one of the most entertaining cards of the year.  Bisping won a close main-event but it was really the first ten or so fights that need to be witnessed as one after another was either a highlight reel KO or a great back and forth three-rounder.  It capped off a week wherein the UFC ran four shows and all four delivered, with two of them being show-of-the-year quality. (Not to mention Invicta wasn't bad.)
Fantastic Four to still suck
"If we do it, we do it our way." A line uttered without any irony. Over/under is two years on when Fox goes the Sony route and say, "We tap. Marvel, you make it work."

Fake Japanese Wrestling Not As Fake As America
Brock Lesnar wrestled.  Undertaker showed up.  Guys from Japan started their annual 2 week G1 Climax wrestling tournament that ends up leading to people having shorter careers and lives – but fans get entertaining matches, so it's a wash.
Ant-Man seen; talked about
Here and here ==========>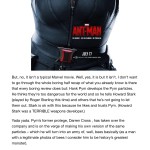 E.T. Honors Princess Diana
If that doesn't make you curious, then whatever.  It was here.  It's the best thing ever.
Disney hates America
Disney announced a Marvel themed theme park – in China. I fucking hate you so much, Disney.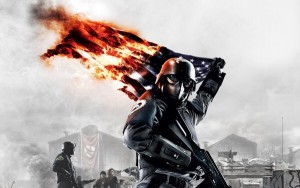 HG begs for a fight to be made – jury still out
Matt Grady begged Joe Silva, UFC matchmaker dude, to make a fight between Carlos Condit and Matt Brown. As a source of influence, we expect this to happen any day now.
Fedor's people need to launder more money
We figure what big name can he can punch to make money and still clean the laundry.
Rousey talks shit about Floyd
She won an ESPY and then called Floyd Mayweather Jr. out for beating women. Not quite as emotional as "YOU LOVE ME. YOU REALLY LOVE ME!" but more accurate.
Mighty Mouse vs John Dodson the sad UFC 191 main event
More people may read the announcement of the fight being made than will see the fight itself.

Cormier vs Guy Who Lost 2 Of Last 3 Fights Headlines UFC 192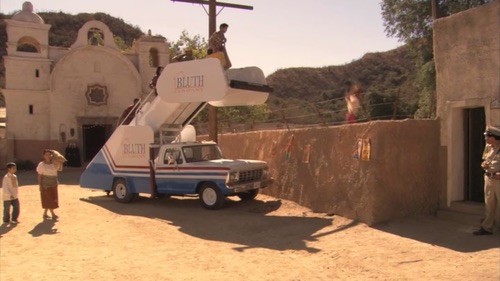 Cormier vs Gustafsson was announced as the main-event for UFC 192 in Houston. Donald Trump immediately cried that Gustafsson was taking an American job away from Ryan Bader.
Suicide Squad, Deadpool, X-Men: Apocalypse trailers leak
Of these, only one studio said, "Sigh. Fine. Here's the full trailer." Squad. Pool. X-Men.

Five Star Radio talks seriously about transgender issues

That headline says it all. 25 minutes on an important social issue, handled with disturbing tact.
AAAAAAAAAAND: a dad being a great parent; my dad doing a cartwheel (he's dead, so this is more impressive) little kids playing a song about alcoholism; and an attention whore shark.
And this upcoming week will be even better as it's UFC Chicago time!  We'll have tons of articles and previews and podcasts and all that.  And our full array of comic related stuffs; randomness about socio-political issues; movies; nerds; women with boobs; and a TON of stuff on bears.  It's a good time to be alive, folks.