So Hendricks couldn't make weight, that's no reason to not read these amazing UFC 192 Free Stream of Consciousness Recaps and Results and stuff, right?  Know who else can't make weight?  The deadbeat who hasn't paid the child support he owes.  $50 a week.  That's all.  If he'd give out a few more blowies then your daughter and son would have diapers.  But, no, he does them for free and so the kids are wrapped in discarded newspaper.  What an ass.  Luckily, you have us, the best site ever, that gave you a piece on Sergio Pettis, and told you how to bet.  Actually, we're sorry that he read the betting one too.  Not really, because he'd have just spent it on the cock fighting anyways.
As we do, the Quick & Dirty, no commentary added results are at the bottom.  The live UFC 192 stream of consciousness stuff is above it.  It's rocket science, we know.  You'll catch on.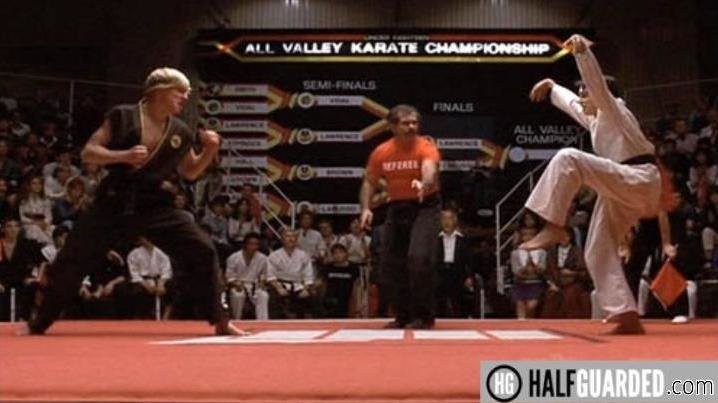 UFC 192 Free Stream of Consciousness Recap and Results for fights on Fight Pass (630/530/430/330)

Derrick Lewis vs. Viktor Pesta
Round One
Pesta will inevitably be referred to as Pasta because I'm an idiot who thinks that sounds funny.  Lewis with an early takedown attempt. It was ugly, looked more like he was trying to actually just run over Pesta, and it failed.  Pasta Primavera gets a TD of his own now, holding side, little pounding, wondering what happened in life that brought him to this point in his life. Lewis uses man strength to just stand up. Lewis kind of took down Pesta but it was a mess and Pesta ended up getting the two points.  Wait.  Wrong sport.  Lewis stands up but has a big white guy humping him from behind.  Another TD. Side control. And now they're making out.  They stand, telling me that Pesta is a bad kisser.  Just ass-licking (if you're the licker) boring.
Round Two
Punch by Lewis sorta landed. TD by Pesta.  In the guard and Joe Rogan laments that Lewis isn't trying for submissions.  Yeah, he's the type who is gonna throw up triangles.  Sure.  Ref stands them up and Pesta takes them down.  Heayvweight fights are either exciting brawls or these types of boring crap that would be classifed as porn under normal circumstances there's so much humping involved.  Peta (the Hunger Game girl?) is tired.  Lewis taking advantage and hitting hard.  Pesta is done for here but there are only ten seconds to go.  Bell saves him.
Round Three
Pesta desperately trying for a takedown but UH OH!  Doesn't get it.  He's turtled.  He's on his back.  This is gonna be over.  Lewis just landing bombs.  And other assorted aresenal. Mount.  Pounding. OVER!
OFFICIAL RESULT: Lewis d. Pesta, R3, TKO
Note: As we've noted in the past, Mike has an association with RoufuSport in that their head BJJ coach, Daniel Wanderley, is a friend of Mike's.  As such, any coverage he gives on a RoufuSport fighter – in this case Sergio Pettis – could be potentially biased.  While Mike (who is writing this in the third person for no particular reason) doesn't think he will, it is only fair that anyone reading this be aware of this fact so that they can draw their own conclusions.
Chris Cariaso vs. Sergio Pettis
Cariaso is from San Jose.  Forget it, I'm gonna let my bias shine through now…
Round One
Pettis catches a kick early and gets a TD.  Pettis steps over to half-guard(ed.com).  Chris scoots and uses the cage to stand up.  They separate and decide to do the punching thing.  Pettis landing better with his hands early on.  Pettis showing improvements in his defense and he lands a BIG right hand that drops Cariaso.  Pettis is swarming but not getting past the guard, allowing Cariaso to keep his feet on Pettis's hips which inevitably is why Cariaso didn't get his with more shots.  Pettis still all over him but the round ends.
Round Two
Pettis seems to be switching to primarily a southpaw stance and using his jab as almost a straight out of it now.  Cariaso tries a TD but Pettis reverses mid-way through and is on top in half-guard. Pettis has his hands and such in the right position but he's not applying the shoulder pressure he needs to really make it suck for Cariaso.  Ref stand up. Pettis is quicker and more technical throughout.  Cariaso is looking for more isolated big punches but it exposes him and has just now lead to an easy TD by Pettis.  Cariaso with an attempt at a triangle but Pettis uses it to pass to side control.  Pettis tried to mount but Cariaso blocks well and is now looking for a heel hook.  Pettis pulls out of it.
Round Three
Pettis catches a kick and uses it for a TD.  Halfguard but Pettis dives on a guillotine.  It fails so far.  They switch but then switch againt.  Then again.  Nice scramble.  Cariaso on top, looking to step over to side.  Pettis holding a higher guard.  Pettis typing up Cariaso with an overhook.  BIG up kick by Pettis hurt Cariaso.  Three mnutes for Cariaso to do something to win.  Pettis using a knee shield from half guard.  Pettis is almost taking this round off. He isn't moving and is letting Cariaso win this round with ease so far.  With judging being what it is, for Sergio's sake he'd better hope this doesn't backfire (it shouldn't).  Cariaso dives on a heel hook with ten secons to go.  OMG!  THIS IS CLOSE!!!!!!!!  But no.  Pettis should win but dramatic at the end.
OFFICIAL RESULT: Pettis d. Cariaso, dec
Every leg kick by Sage will be met with a torrent of "sweep the leg jokes."  Or should be at least.  Also, maybe he's nice but looking at him how can you not just hate him.  I'll bet he fucks Paige VanZant.  Trevino looks like a gas station attendant.
Round One
Uh.  Something happened and Sage overwhelmed with a flurry that was Young Vitor like.  I guarantee you'll hear that a lot.  This was absurd.  Sage was like an athletic flurry of violence.  And it was all off a slip.  A tiny slip by Trevino but Sage just went nuts and finished with strikes galore.
OFFICIAL RESULT: Northcutt d. Trevino, R1, TKO
UFC 192 Free Stream of Consciousness Recap and Results for Fights more important than Fight Pass but not as important as the PPV so they're on Fox Sports 1 (8/7/6/5)

Glad they opened with a shot of the Houston skyline.  What's that?  You were unaware that Houston had an iconic skyline?  No shit.
Note (again): The previous statement about the RoufuSport deal with Mike (still in the third person) applies here as well.  Rose, but more specifically Pat Barry her husband, has been engaged in a "feud" with members of RoufuSport recently and there's something akin to bad blood.  Mike would like to note that he has a cousin named Rose who is cool but has a bum knee.  She's also a farmer so she's legit tougher than Mike.
Angela Hill vs. Rose Namajunas
A boob could pop out and no one would notice…
Round One
Early on, Rose tries a shit-ass Judo throw and it fails and she goes nowhere with it.  Rose doesn't want to strike with Hill.  She might win but Hill's best path to winning is on the feet.  So far, it's playing out as such and then as I type that, Rose gets the TD.  Rose takes the back as Hill tries to stand.  Hill stands but Rose has the back with the choke in and they fall as Rose literally chokes out Hill as Hill was on her feet.
OFFICIAL RESULT: Namajunas d. Hill, R1, sub, standing RNC
Now they're showing the Sage fight again.  Because hyping a super young guy worked out well last time… (well, ok, it kinda did)
Islam Makhachev vs. Adriano Martins
Well, there are gonna be terrorism jokes in this one, that's for sure.
Round One
Islam pressing forward slowly.  Looking to integrate himself into the fight without anyone noticing before he lands a big bomb.  AND THEN MARTINS LANDS ONE SINGLE PUNCH THAT WAS REVENGE FOR 9/11 AND EVERYTHING ELSE EVER THAT ENDED IT ALL! OMG!!!!!!!!!!!!!!!
Official Result: Martins d. Makchachev, R1, KO of DEATH!!!!!!
OMG!  I absolutely HATE DraftKings and all these "daily fantasy" things.  FUCK OFF!  I won my fantasy baseball league this year.  It meant something because I've played with basically the same people since I was in high school.  Some my friend(s)(just one) some friends of my late father.  No money involved but we all try.  It was my second World Series win and I think my 4th overall trip to the Series itself.  THAT is fantasy sports.  I was proud of that.  I lived and breathed my team.  I prepped for the draft.  All that.  This new "daily fantasy sports" shit is just gambling.  And, fine, gamble if you want but do not sully what I do.  I AM A CHAMPION!
Note: Jouban is a sexy looking dude.  There, we said it.
Alan Jouban vs. Albert Tumenov
Round One
Toomie (Silver Surfer reference) out early and landing big shots.  The man who has a modeling contract WITH VERSACE pawing and backing away a bit.  I hate you, Jouban.  You Pure Sex Man.  Toomie is slipping punches well and landing hard counters.  This is looking like a route 90 seconds in.  Jouban kicks Toomie in the cock. That was for the Cold War.  Jouban looks a bit quicker and more versatile with his strikes but Toomie is showing better technique whereas it conerns countering.  UH OH! BOOM!  Toomie lands a HUGE series of strikes, drops the professional model, and it's over.  KO of death.  There are a lot of those tonight.
OFFICIAL RESULTS: Tumenov d. Jouban, R1, KO
Note on THIS one too.  Yair has used/uses Izzy Martinez as his wrestling coach (a lot of guys do these days).  While Third-Person-Writing-DBag-Mike has no relationship with Izzy, he is a well-known figure in the Chicago area BJJ community and I err Mike thinks he has an association of some sort with the Carlson Gracie Team, where Mike trains regularly.  He might not.  But somewhere in the back of Mike's mind he does so … maybe a bias?
Daniel Hooker vs. Yair Rodriguez
Prostitute jokes are coming if I get the chance. Obv. Coming. Hehe.
Round One
Let's see what the Chicago boy, who is Mexican, and thus cheered, has to offer. Yair hoping he can overwhelm and get Hooker to lay down.  Hooker shoots in for a TD and Yair ties up a neck before Hooker finishes the slam.  Tair with a slam and Hooker is on his back (as they often are)(YES!!!!).  Mount.  But Hooker reverses and stands. Round ends and no one really did damage.  Maybe Yair because of positional dominance.
Round Two
Yair lands a spinning backfist to stat off round two.  We haven't seen a second round in a while.  Yair dived on a leg but Hooker did well to avoid danger.  Hooker's are often aware of their circumstances and take efforts to protect themselves.  With condoms.  Yair doing some wierd flippy shit that's kind of working but hasn't resulted in a finish yet.  Yair is winning but he isn't blowing away the Hooker like you'd expect out of some big prospect.  A big prospect should easily take advantage of a Hooker.
Round Three
I wonder if Yair is a legal immigrant.  I'm not being (overtly) racist about that either.  He was born and such in Mexico and now lives in Chicago.  Chicago has a HUGE illegal immigration populace.  That would be a weird situation.  Has a fightet ever been deported?  Yair rolls for a kneebar but it probably isn't there. Yair wants the leg but he's getting hit in response. Rogan is in love with Yair here.  A bit absurd because he's losing this fight.
OFFICIAL RESULT: Rodriguez d. Hooker, dec
UFC 192 Free Stream of Consciousness Recaps and Results for Fights on the actual PPV! (how novel!) (/10/9/8/7)

Jessica Evil or Just Misunderstood Eye vs. Julianna Pena
Round One
Pena pulled guard.  That was a baaaaad idea.  Pena with a TD now.  They are scrambling.  Like the Skip Scrambler. Uh.  Kinda boring.
Round Two
Eye with a TD off a kick. Half way through, Eye has an arm trianglenearly locked in.  She does NOT want to be Eye to Eye. Pena scooted her hips well to relieve the pressure.  Eye lost a point.  CHEATER!!!! Ban her for life.  It was for a knee to the head while Eye was on her back so it was a knee to the head to a downed opponent.
Round Three
Pena with an early TD.  Eye trying the same triangle that beat Tito.  Pena escapes.  She's better than Tito.  Shocker. One armed guilltotine by Pena almost gets the win but no.
OFFICIAL RESULT: Pena d. Eye, dec
Eye will need tener comforting after this loss…
Ali Bagautinov vs. Joseph Benavidez
Round One
Feeling out early.  Which is code for nothing happening.  Ali Baba trowing forty thieves worth of punches.  He's been peppered a few times already by Joe and has some swelling.  This is actualy make or break for Joe because he's early 30s and has lost twice to the champ.  If he has any hope of another title shot he needs to win and look good.  Joe ran into a number of right hands from Ali.  Stupid Russians.
Round Two
BIG straight left from the southpaw Joe to start off things (at 90 seconds in but whatever).  Sucks balls.
Round Three
This round?  It also sucked. Sorry, but it did.
OFFICIAL RESULT: Benavidez d. Ali, dec
Shawn Jordan vs. Ruslan Magomedov
Round One
Jordan leaning on the Russian (is is Russia?)(YES!, says Putin) and gets a TD.  Fat guy on a guy who is big but not fat. So … kind of a frat initiation.  Ruslan esapes.  Ruslan, who has two letters similar to Russia, landed a nice combo.  Jordan is getting hit at will.  Maybe not at will.  But a lot.  More than you'd want.
Round Two
They. Did. Nothing.  The crowd booed.  Life stopped.  I aged 40 years.  Einstein was wrong.  Or right. You know how the theory of relativity works, right?
Round Three
This is terrible.  Go out of your way to not see this.  God hates us all.  That is the only excuse for why this has happened.  "MMA is sooooo gay" i hear and i try to defend against that and then Jordan's big, fat, sweaty, slobbery, disgusting body is all over the screen.  I hate life.
OFFICIAL RESULT: Ruslan Magomedov d. Shawn Jordan, dec
THAT WAS SO TERRIBLE I REGRET EVER DECISION I'VE EVER MADE IN MY LIFE!
Ryan Bader vs. Rashad Evans
Round One
Bader is bigger.  Probably dumber too. Ryan Bader was tapped out by TITO FUCKING ORTIZ.  Go away.   Retire.  If you have kids, take care of them.  If not: end it all.  This is not good.  Two grown men signed a contract to fight each other and have deciced to just play "TOUCH MY FINGERS WITH YOUR FINGERS" instead.   Over-Under clinch.  Evans forces a separation.  This ass dirty round brought to you by our sponsors.  Who apparently hate you.
Round Two
Someone has a "sneaky" right hand, it seems.  Maybe Edward Snowden can shed some light on it. (YOU FIND ME A FUCKING MMA SITE THAT REFERENCES SNOWDEN AND I'LL SUCK YOUR DICK!)  Bader gets a power TD.  But Evans stands up because this is MMA and not wrestling.  Bader drags him down again.  Evans is walking down Bader now and Bader is avoiding.
Round Three
Rashad pressed forward a lot but Bader countered a lot and stuffed all TD. oh. and it sucked. That's all that matters. I'm REALLY good at breaking shit down. I'm not gonna bother for this shit fest. Take a dump on tthe floor. At least you'll feel lighter.
OFFICIAL RESULT: Bader d. Evans, dec
Tyron Woodley d. Johny Hendricks via FAT!
Daniel Cormier vs. Alexander Gustafsson

for the "legit" UFC LightHeavyweight Championship

Round One
BIG takedown from Cormier early on. Inside Alex guard. Nothing much here. Alex with a weak triangle which is stuffed. They roll but Cormier is in side control. Scramble. On the feet. Cormier round.
Round Two
Alex on his bike. Landing a bunch of punches. ALEX W A TAKEDOWN!!!!!! This man is a Norse god. They exchange in the clinch but Alex is winning. (Unless you're from San Jose in which case you are sucking  Cormier.) ALEX W ANOTHER TD!!!
Round Three
Cormier has done incredibly well in the third round working inside of the clinch. He has managed to cut off the distant –  oh my gosh holy shit, ALEX ALMOST KILLED HIM OFF A KNEE.  Alex  came close to a finish but did not get it but the momentum is in his favor
Round Four 
Alex pot shotting Cormier so far. Isolated punches landing and Cormier unable to respond. DC is moving forward, which stupid judges over emphasize, but he's eating punches as he comes in. Fifth round could decide it all.
Round Five
Big right hand From Alex!!!!! Cormier pressing more ad this fight wears on. With 15 seconds to go the anti-Mexican bigots got their money's worth.
OFFICIAL RESULT: Cormier d. Gustafsson, Split dec
QUICK & DIRTY UFC 192 Free Stream of Consciousness RECAP AND RESULTS
UFC 192 Free Stream of Consciousness Recap and Results – Fight Pass
Derrick Lewis d. Viktor Pesta, R3, TKO
Sergio Pettis d. Chris Cariaso, dec
Sage Northcutt d. Francisco Trevino, R1, TKO ala Vitor Belfort
UFC 192 Free Stream of Consciousness Recap and Results – FS 1
Adriano Martins d. Islam Makhachev, R1, KO
Albert Tumenov d. Alan Jouban, R1, KO
Rose Namajunas d. Angela Hill, R1, sub
Yair Rodriguez d. Daniel Hooker, dec
UFC 192 Free Stream of Consciousness Recap and Results – PPV
Joseph Benavidez d. Ali Bagautinov, dec.
Julianna Pena d. Jessica Bleeding Brown Eye,dec.
Ruslan Magomedov d. Shawn Jordan, dec.
Ryan Bader d.. Rashad Evans, dec 
Tyron Woodley d. Johny Hendricks via FAT! 
Daniel Cormier d.Alexander Gustafsson, split dec. for the "legit" UFC LightHeavyweight Championship