Hancock Sequel Poll: Are you Excited for More Hancock?

Loading ...
Focus 2
After Earth 2
I Robot 2
Hancock 2 is a sequel to the 2008 hit summer blockbuster Hancock, in which Will Smith played a man with superheroic powers, but had to learn to be a real superhero. The Hancock sequel has been in the works ever since.
Hancock 2
Hancock 2 doesn't have an official plot yet (but who needs a plot in a movie? Not Grown Ups 3 or Jumper 2!), but there have been a few rumors floating about that the film would delve deeper into the story's mythology, and likely bring in a few new superpowered folks to challenge him. In fact, there have been rumors in the last year or two that Beyonce would be in the Hancock sequel. Is this true? I certainly hope not, since her acting blows donkey nuts, but also because she'll just Sasha Fierce it and screw the pooch.
But there are other Hancock sequel rumors! Instead of being a Will Smith superhero movie, it might actually be a prequel set up for his son, Jaden Smith, to take over the mantle. Does this sound amazing to you? If you answered yes, it's time to go to the shrink or the gallows. Honestly, there's little need for you on earth.
But instead of Beyonce, the film might go with Irene Bedard as the lead. She's a Native American actress, which would be a nice change for Hollywood. You know, since they normally just cast Johnny Depp as a Native American and call it accurate or some such nonsense. I hope they just cast everyone and flip the bird to anyone who doesn't like it. Like me!
Hancock Sequel Director
I'm hopeful they'll get Peter Berg back as the Hancock 2 director. Why? Because he mostly makes turd movies and I'd rather him eff up a Will Smith superhero movie that's almost guaranteed to be sorta crappy than make another Battleship. Though, to be fair, he can make more Battleship movies too, since I couldn't care less about those…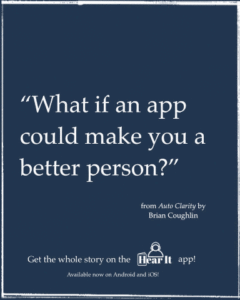 Hancock 2 Writers
Columbia has actually hired a couple writers for Hancock 2. Glen Mazzara and Adam Fiero have been tapped to pen the sequel. Neither had anything to do with the original from what I can tell, so why not let them try to fix the mess of the first film?
Hancock 2 Pictures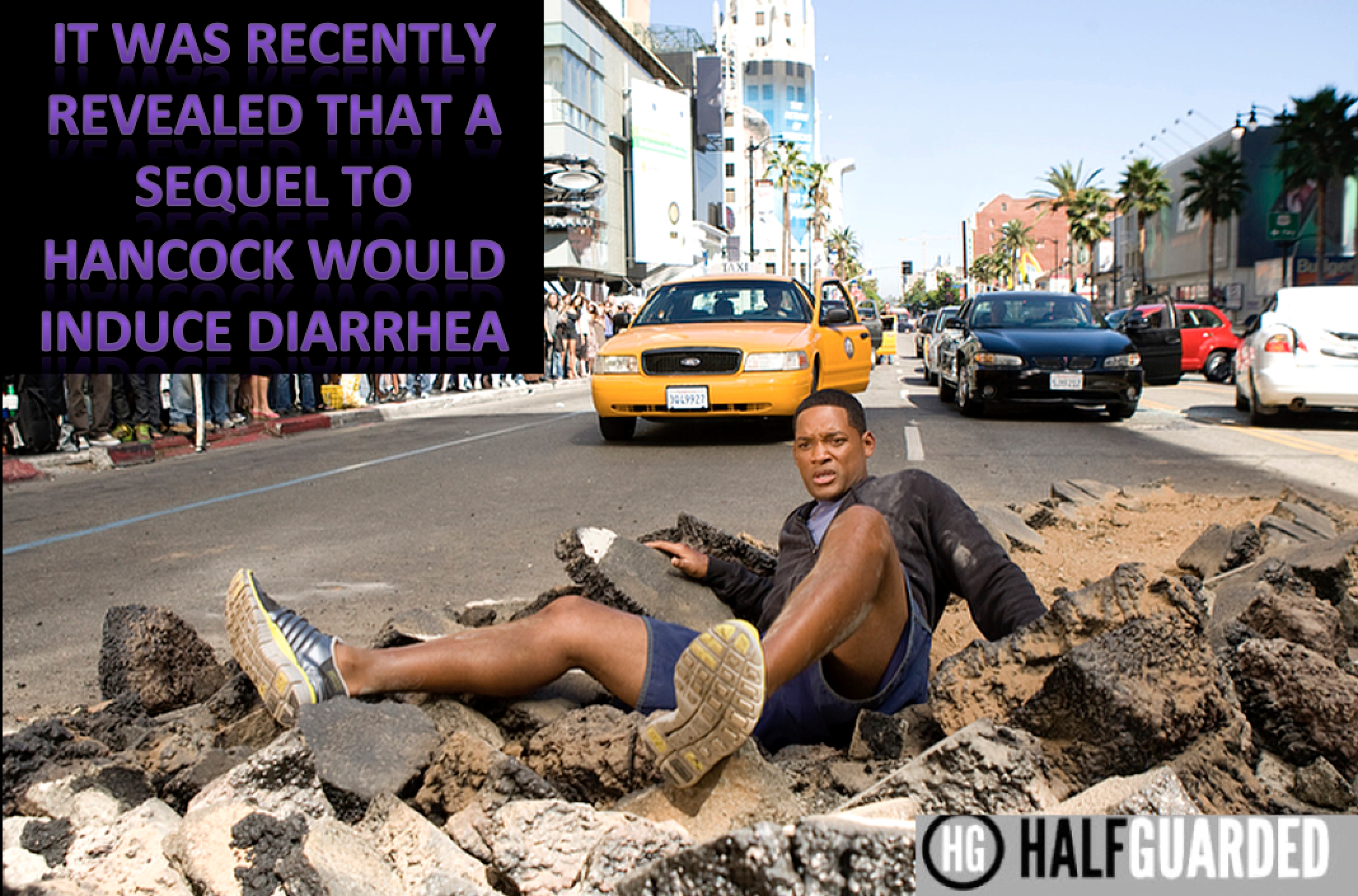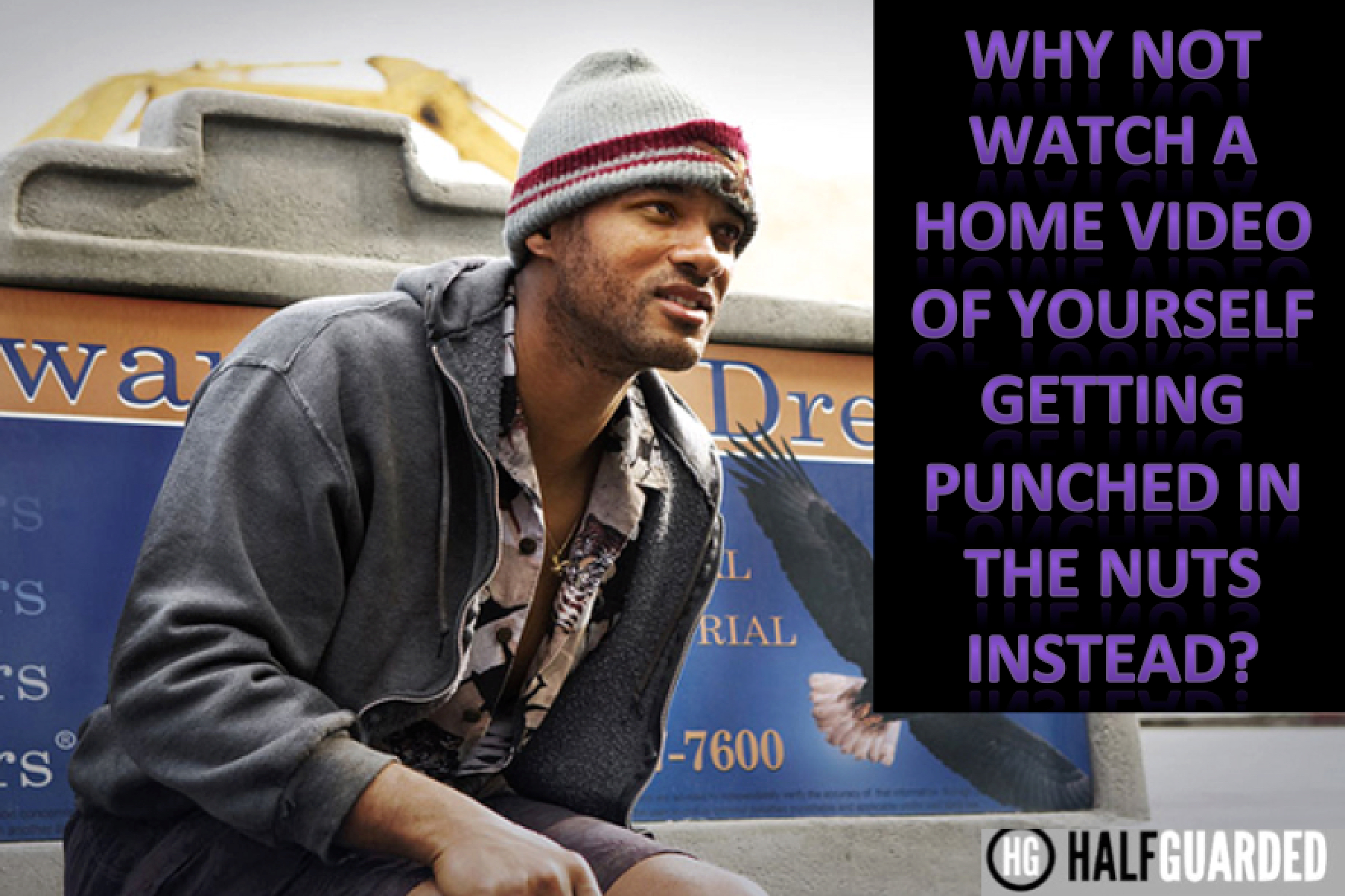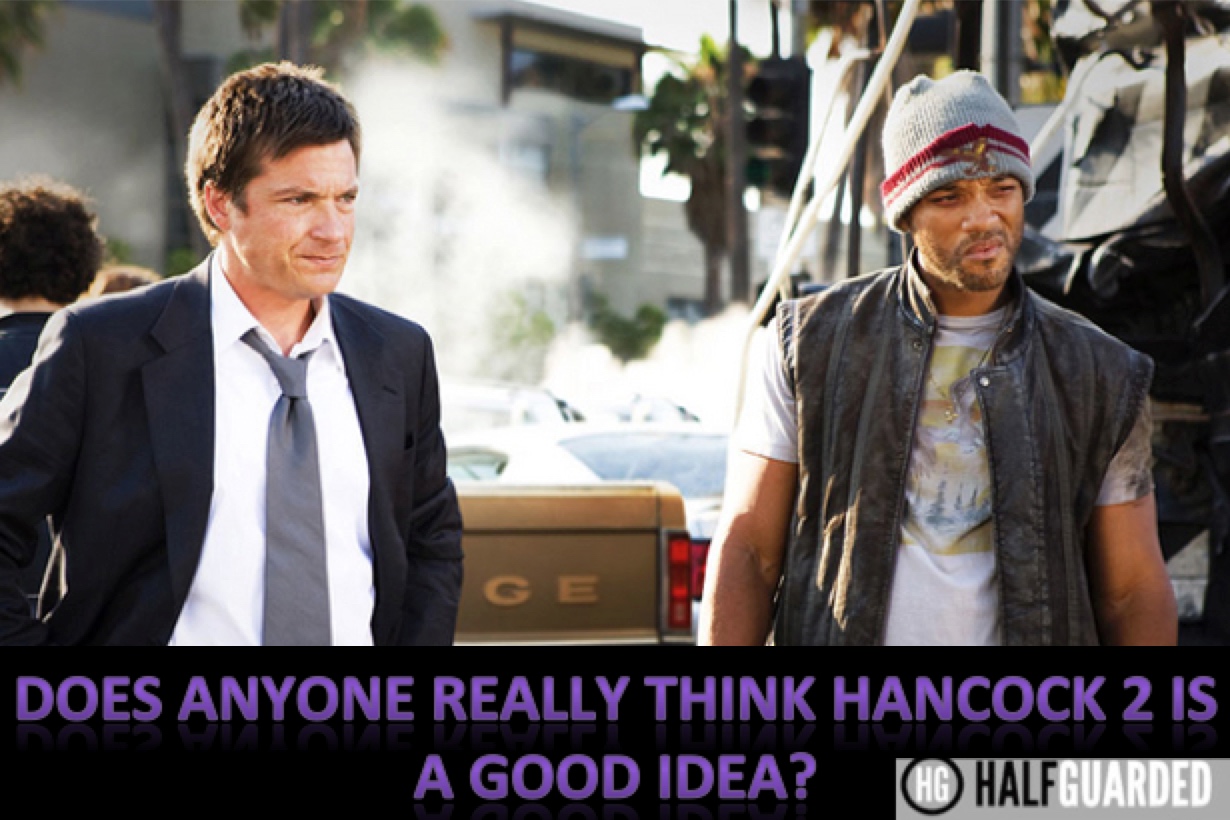 Hancock 2 Trailer
Hancock 2 Release Date
The Hancock 2 release date has not yet been set, but most likely it won't come out until 2017 or 2018, if at all, but there's still hope we'll get the sequel in 2016!
Hancock 2 Cast & Stars
Hancock 2's cast is very much so up in the air right now, but Will Smith will most definitely be in the sequel, and I'm thinking it's likely Jaden Smith will also show up (maybe as a Zombie?). Charlize Theron and Jason Bateman are unconfirmed at present, but likely to return, and we may just get Beyonce and Irene Bedard. So… those people are the Hancock Sequel Stars… yay.
Worst Actor or Actress in the Hancock Sequel?
If Beyonce gets cast… her. If she doesn't… Jaden. If neither are in it… Smith.
Is Hancock 2 Worth Seeing?
You're asking if you should look forward to the Hancock Sequel? Really?? You WANT to hold out hope for Hancock 2? Then yes, it's totally worth seeing.
Will there be a Hancock 2 Online Release?
I actually think this is the way to go. Don't spend much money. Just put Smith in the same costume as from the first, let him punch a locker a few times, and release Hancock 2 online only. I'd see it twice. Especially if it was a Vine. Heck, maybe I'd see it three times. Depends on the amount of locker punching.
Hancock 2 Box Office Potential
The first Hancock did pretty well, but didn't blow up the box office. Superhero movies have only gotten more successful since 2008, but Will Smith's drawing power has not. Heck, Will Smith is doing a different superhero film by being a part of the ensemble cast for Suicide Squad. He doesn't even seem to be the star of that movie, so I can't imagine he'll be able to draw as well for Hancock 2 as he did for the first. Honestly, I think Hancock was one of the reasons his star power has started to fall. I'd avoid it if I was him.
Will there be a Hancock 2?
Honestly, I don't think so. Hancock was a film specifically created for Will Smith, his look, his sense of humor and his particular charisma. And it didn't do all that well. I see little reason to continue it, especially since the sequel will likely not release for a decade or so after the original.