Mike's Couch
Ronda Rousey is now a WWE Superstar. I'm pretty sure that's the big news of the weekend, at least as far as you nerds are concerned. Personally, I think the news that I watched Blade Runner 2049 and had no clue what was going on is more important, but I accept most people probably don't care that I drank too much on Friday night. *Shrugs*
The women's Royal Rumble match was the main-event of WWE's 2nd (maybe 3rd) biggest show of the year, so that's a step forward for progress. A step backwards for progress is that the 30 women in said rumble all only have jobs because Vince likes to watch them shower. Asuka won the thing, for the record, even though in 20 years everyone will think it was Ronda.
Rousey is going to be absolutely horrible at this, by the way. She has negative charisma, can't talk for shit, and is fat. FATTY FAT GIRL FAT! All she had to do was walk to the ring and point at a sign and it somehow looked awkward. I think she did it twice but it's possible I had a fever dream. She really is gonna be fucking dogshit as a pro wrestler, folks, you heard it here first.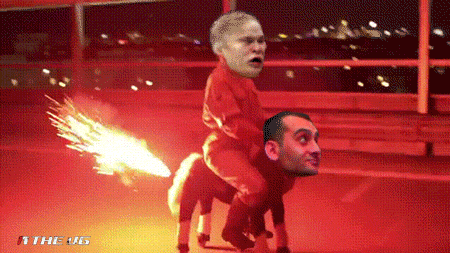 Nakamura won the men's rumble. Japan is taking over WWE, I guess. He'll face AJ Styles at Mania. If it's anything other than 57 stars, people will be unhappy.
Brock was Brock for a bit and the rest of the show reminded me why I don't really give a shit about pro wrestling these days.
Jacare Hurts Fellow Human Man
Jacare ko'd the fuck outta Dereck Brunson. Brunson was doing ok at first and then he got kicked in the head. Getting kicked in the head often times leads to people being hurt. Jacare's career will … look, I don't know. This company is so fucking stupid that he'll probably get an interim title fight with Bisping. Yes, I'm aware that Bisping's next fight is his last, why does anyone think the UFC would care about that when handing out shiny gold trinkets?
Gregor Gillespie fucking fucked a fucker the fuck up. Jeezuz, the national champion wrestler who is now undefeated in his career and 4-0 in the UFC alone is the American Khabib: dude can flat out pound a man and pounding men is the mission statement of HG.
A bunch of chicks fought. The only femme fatale I remember was the Korean one – sometimes diversity helps, folks! Oh, and Randa Markos has giant knockers.
Andre Fili showed better wrestling than in the past, so good for him. Tattooing your neck though, fuck, man, I dunno about that one.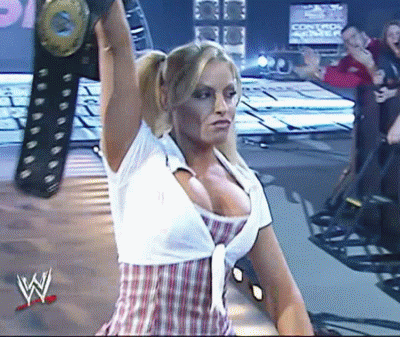 Right, I watched NXT too because I was bored af (as the kids say). It was better than the Rumble, which isn't a surprise. The main-event was very good. It was a Mexican dude vs a small American dude. Mexican dude has some natural heel charisma. That or I'm just a racist, which I fully acknowledge is the likely case here.
I saw this Adam Cole character. Great facials, good mic skills, everything you'd want in a star except for the fact that he has the body of a 12 year old boy.
And the French rioted over a chocolate spread.
Serieux ??!! Tout ça pour du Nutella ?! 😮 #Emeute #Nutella pic.twitter.com/UoNTmK78eE

— Kenny LeBon (@kennyLebon) January 25, 2018