Ladies and Jennermen, welcome to the live coverage of Invicta FC 13 right here at HG.com.  Why are we doing this?  Because someone has to.  And it's fighting.  And I like fighting.  And Lady Cyborg might find courage in Caitlyn Jenner's story and finally take that last step so she can drop to 135 lbs and promptly be killed (not literally, of course – you'd have to be a moron to think the term "killed" in context is an actual threat against someone's physical person).
As I do with the men, at the top are the results as they happen.  At the bottom are the quick results.  And away we go!!!!
The name of the arena Invicta FC 13 is in is Chelsea.  I expect a lot of boring defense tonight.  They are hyping the 105lb champion and say "she stands barely above 5 feet tall but…" and continue on.  As if I expect a 105 lb woman to be anything more than 5 feet tall.
Now there's video of Lady Cyborg doing water aeroberics in a swimming pool and NO ONE knows who she is.  I'll bet that's surreal for the regular midwest whales who are looking at her thinking, "What the fuck is going on?"
Hype video for UFC 189.  Is there a chance that one single person on earth somehow has UFC Fight Pass and is watching Invicta FC 13 and is not aware that there's a big show on Saturday?  Like, someone saw the commercial and said aloud, "HOLY SHIT! CONOR MCGREGOR IS FIGHTING ON SATURDAY??!"
1. Amber Leibrock (145.6) vs. Marina Shafir (145.2)
I came close to trying to color code their names BLUE and RED for their gloves but decided that would be absurd.
ROUND ONE
Amber moving in and out early off her job.  Shafir appears to be cocking her right hand but all she's doing is eating shots.  And more shots.  And Leibrock finishes her.  Easily.  Drops Shafir hard.  Shafir threw her legs up like she was thinking leg-lock but it proved to be a baaaaaad idea as she got GnP'd out cold.
OFFICIAL RESULT: Amber Leibrock d. Marina Shafir (R1, TKO)
Leibrock just thanked Jesus.  She fights at 145.  I feel like Lady Cyborg will ruin her faith.  Also, this was Leibrock's professional debut, which should give you some idea of the depth at women's featherweight.  Or women's MMA in general, sadly.  Or maybe you don't think it's sad because you hate women because they didn't talk to you when you were in high school.  But that's more on you than them, really.  You pig.
2. Amy Montenegro (115.7) vs. Jamie Moyle (115.0)
Moyle's twitter is @loveboatjamie – that's a new one.
ROUND ONE
Kim Winslow's' skeleton is the ref for this affair. Amy looks physically bigger for sure but it was Moyle who initiated the clinch.  Amy had double nderhooks for a bit and is landing better knees inside. Her size is helping.
They break off the clinch and Moyle lands a good punch and that seems to stun Amy.  Amy has that deer in the headlights look.  She's managed to grab a hold of Myle though.  Amy fails with an outside trip and not Moyle has Amy's back.  It's all grip fighting for the rear naked choke but Moyle is losing it.  She throws up an armbar but was never lose.
Amy on top inside the guard of Moyle now and Moyle locks in an armbar.  It looks deep.  Painful.  But Amy slams out of it with a really, really hard slam.  A basic sweep by Moyle put Amy on her butt and now Moyle is on top in half-guard throwing shots.
ROUND ONE: Moyle 10-9.  Simply put, Amy doesn't seem to have that extra "I WANT TO HIT AND HURT YOU" gear.
ROUND TWO
Amy is looking for a lead uppercut through the first minute of round two.  Moyle is walking her down, using head movement to get inside.  Amy is trying to use her reach but cannot do so consistently.
Half-way through the round (and fight) and Amy is finally getting her punches to connect regularly.  She's circling away and landing a lot more than she did in round one. Amy clinches up and is regularly finding double underhooks.  Failed on a trip takeown though.  No matter what success she has on her feet, Amy is making it clear she wants a fight in close.  Moyle runs a single leg to a double for a takedown.  Amy stands up but eats some shots in the process.  Close round.
ROUND TWO: Amy 10-9.  I just saw too much of Amy landing clean effective shots for most of the round for a brief takedown to negate that.
ROUND THREE
JAIL SUCKS BAIL BONDS as Amy's ass sponsor. Not quite Reebok but maybe more useful for the MMA audience…  90 seconds of clinch fighting so far, which is mostly Amy getting superior hand and arm positioning while Moyle uses her forehead to force separation.
2:30 to go and it could go either way.  Amy controlling the clinch and landing a series of knees to the mid-section.  That has to hurt.  And make you not feel good.  With a minute to go, Moyle steps back and lands a series of good punches.  Amy's head rocks back and you can see her bite down on her mouthguard.  Amy finishes the round with a flurry.
ROUND THREE: Amy 10-9, but a close fight in general.
OFFICIAL RESULT: Jamie Moyle d. Amy Montenegro, split decision
3.Amber Brown (105.4) vs. Catherine Costiga (104.8)
ROUND ONE
Irish lass has a NIKE SWOOSH on her shirt.  Brown coming in deterined to clinch, drags Costiga to the mat, gets mount, and is controlling Costiga's hips very well. Brown looks to be attempting a smother/no-gi over-under choke which is new.  Brown sitting up and landing elbows.  Costiga is pushing off the hips, trying to re-guard, but every time she does she receives hard elbows.  Costiga just tried to roll Brown with all she's got but couldn't do it.  This is what we call a Death Mount.  Brown postures and elbows.  She's not fulling committing to the elbows and she looks like she's thinking submission.  Brown has her back, rear naked choke is in deep and …. tap.
OFFICIAL RESULT: Amber Brown d. Catherine Costiga, R1 sub
4. Jessica-Rose Clark (134.3) vs. Pannie Kianzad (135.3)
OK, I'm in heart with Clark.  She's cute and her Aussie accent is working. Clark's cornerman may have his entire face tattooed. I once had a client that did time and while in prison got a tattoo of the state of Illinois – ON HIS FACE. He's recently moved to Georgia so that should be awkward. One of my dog's is also currently snoring.
ROUND ONE
Clark in tight with a high crotch looking for a takedown but fails.  Clark is leaning into Kianzad.  Clinch work seems to be the theme of tonight's fights.  Clark is moving more on her feet but when Kianzad lands it is definitely more effective.
Stupid stupid Clark.  She tried a headlock or something and, AS ALWAYS HAPPENS, Kianzad simply slips behind and now had her back while both are standing.  Clark explodes and turns into Kianzad. Ref forces separation.  Kinziad just misses a left hook as a Clark kick keeps her off balance.  Kinziad with an easy inside trip takedown with 20 seconds to go.
ROUND ONE: Kianzad 10-9
ROUND TWO
When they are in boxing distance, Clark is winning.  Kicking distance is more even.  Curious to see if Kianzad loks for another takedown.  And as I write that she does.  She's smothering Clark and uses a knee slice pass to get to side control.  Clark is looking to turtle and likely stand up, but she uses it to get back to half-guard instead.  Kinziad passes and looks for a keylock.  They've somehow managed to end up with Clark in a triangle but she's on top as she escapes.
But Kinziad immediately reverses as it appears Clerk pulled to full-guard.  Clark has an armbar.  Looks close but Kianzad pulls out.  Reverse CowGirl Mount by Kianzad.  Scramble.  But no matter what Clark tries she's simply being outgrappled.  She isn't as strong, she doesn't move as well.  She's trying but without the needed success.
ROUND TWO: Kianzad 10-9
ROUND THREE
Kianzad looks more and more comfortable on the feet.  I can't say she's getting the better of the punching exchanges but she's willing to stand and trade.  I'm guessing she tries for the takedown and dominates on the ground en route to a decision win.
Kianzad: born in Iran, lived in Denmark, trains in Sweden, and wore American Flag bikini yesterday.  Pander-mania here.
Kianzad switches her stances now, looking very very comfortable.  Good combination to the body that finishes to the head by Kianzad.
ROUND THREE: Kianzad 10-9
OFFICIAL RESULT: Kianzad d. Clark, decision.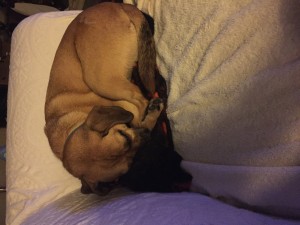 In theory we could have SEVENTY-FIVE MORE MINUTES OF FIGHTING.
5. Invicta FC Atomweight Champion Herica Tiburcio (104.8) vs. Ayaka Hamasaki (104.7)
ROUND ONE
Ayaka lands first with a right hand.  Ayaka just threw like ten punches and every single one his Tiburcio's forearms.  Straight left by Ayaka lands.  The distance and circular movement of Ayaka is making the difference so far.  Tiburcio is walking her down but she just isn't able to keep her against the cage.  Tiburcio looking frustrated as she just flung three right hands in a row, all of them missing by a mile.
A shot to the body hurt Ayaka baaaaaaaaaaaaad.  Tiburcio transitions to a guillotine and it is deep.  Mounted with the sub still locked in.  But Ayaka holds tough.  Ayaka holding on now to ride out the round.
ROUND ONE: Tiburcio 10-9
ROUND TWO
Ayaka with a judo style inside trip throw early in the round.  Ayaka looking to pressure the jaw of Tiburcio and really pin The Brazilian to the mat.  That said: Ayaka isn't doing any damage here.  Like, no joke, I don't know if she's thrown a punch.  Tiburcio momentarily tried deep half-guard but got punched, however she used it to scramble to full guard.  Quick stand up after that.
Tiburcio failed on a throw and Ayaka reversed in mid-move with her hips.  They are in an awkward half-guard position now.  Stand up but that was a bad bad bad stand up.  It was a unique position but screw that stand up. Tiburcio tries a guillotine as the round ends.  Then looks like she held it too long on purpose.
ROUND TWO: AYAKA 10-9
ROUND THREE
Outside trip by Ayaka gets them down.  Tiburcio is blatantly holding on here looking for a stand-up.  But it's not like she's having a ton of success on the feet either.  Her gameplan appears to be, "Move a lot until I get a chance for a guillotine."  Tiburcio is kind of doing some sort of weird guard but it's really just … crap.  Ayaka backs away and we are standing.
Ayaka with a beautiful Judo throw but she's ended up giving up her back in the process.  AND THAT'S WHY YOU DON'T HOLD A HEADLOCK.  Tiburcio working for the rear naked choke.  With 20 seconds it … no.  Just a crossface.  Ayaka will survive.
ROUND THREE: TIBURCIO 10-9
ROUND FOUR
Ayaka with another immediate Judo throw.  Tiburcio fought to get to full guard but failed, so now she's on her back doing nothing.  Ayaka is isolating the left arm of Tiburcio and throwing elbows to the body.  At this point in the fight that is valuable.  Tiburcio momentarily looked for rubber guard but nothing there.  Deep half by Tiburcio.  Full guard now. If past is prologue then … YUP!  IMMEDIATE STAND UP.  Sigh.
Tiburcio with a kick that is caught and turned into a beautiful Judo throw by Ayaka.  Oh, and guess what?  We're in half-guard.  Now full. Tiburcio was thinking triangle but fail.
ROUND FOUR: Ayaka 10-9
ROUND FIVE
Hey, a takedown right away from Ayaka.  Does ANYONE in Brazil wrestle?  Oh, and half-guard.  Ayaka with the in-step guard pass while she's attacking a key-lock.  Weird scramble ends up with Tiburcio on her knees with an arm isolated in what is almost a cruifix.  Tiburcio is trying to deadlift Ayaka up but … damn that's not happening.  Ayaka threatening the rear naked choke, mostly to keep Tiburcio honest.
They're standing after a scramble.  Ayaka has a bit more pep in her step as she connects with a right hand at the end of a combination. Oh, A TAKEDOWN.  A minute to go.  Nothing is going to happen.  I'm eating a banana.  A banana is so unappealing that the farting puggle is disinterested in it.  I have seen him eat his own shit and yet a banana?  Beneath him.
ROUND FIVE: Ayaka 10-9
OFFICIAL RESULT: Ayaka Hamasaki d. Herica Tiburcio to become the new Invicta FC Atomweight Champion (split dec)
6. Irene Aldana (134.7) vs. Tonya Evinger (134.7) for vacant Invicta Bantamweight Title
ROUND ONE
Aldana moving around like an idiot.  She trips  they're playing footlocks now and Evinger is going from toe hold to knee bar. Brutal back elbow by Evinger.  Aldana is aggressive off her back for sure.  Evinger passes guard.  Mount.  She's heavy on top.  Evinger trapping an arm and pounding.  Big elbows.  Evinger with an armbar.  It's insane.  It's deep.  It literally cannot get any deeper.  But ALDANA DOES NOT TAP AND ESCAPES.  Fucking fuck hell.
Evinger in top in half-guard and looking for a Kimura.
ROUND ONE: Evinger 10-8 (almost 10-7)
ROUND TWO
Aldana is standing very upright and long, trying to use her jab early.  Evinger with sloppy shot attempts that fail and fail.  But she never quits and gets one.  Half-guard (position of the night).  Evinger with elbows.  Aldana hips out to full guard.  Aldana with her head against the cage and while this is going on Evinger has handcuffed one of Aldana's arms behind her back.  Evinger is simply too strong and too good on the ground for Aldana so far.
Previous ref would have stood them up five times by now.  Evinger is just grinding away.  Nothing fancy.  Just a professional ground and pounding.  Never out of position.  Balance is always good.  Shots doing damage.
ROUND TWO: Evinger 10-9
ROUND THREE
Evinger looking a little tired right now.  Aldana, to her credit, is still bouncing around.  Aldana pushes off a takedown attempt and lands a combo.  But after some more dancing, Evinger looks like she's going to bully her way to a takedown.  Aldana though using a Whizzer to defend and stuffs the attempt.  Evinger is definitely tiring.  Could be interesting as this fight progresses.  With 90 seconds though, Evinger finally gets her takedown.  Mount with a minute to go.  Evinger slowly grounding and grinding.  Sadly for her, this was by far Aldana's best round and she still clearly lost it.
ROUND THREE: Evinger 10-9
ROUND FOUR
LOL.  Aldana came out and was doing all this head movement while Evinger did nothing.  As soon as she stopped moving her head Evinger punched her right in the face.  Aldana pushing Evinger away on takedown attempts easier now.  Evinger takedown attempt.  Whizzer.  But Evinger limps out and gets behind.  She has Aldana's back with three minutes to go.
Scramble to mount for Evinger and she has the arm-triangle choke set up.  Must not have been feeling it as she let go.  Short elbows by Evinger.  She's simply in a different class on the ground.  Aldana can't get out from the mount and is taking a beating.  It could be called just for mercy reasons.  And it is.  IT'S ALL OVER!
OFFICIAL RESULT: Tonya Evinger d. Irene Aldana to win the Invicta FC Bantamweight Title (R4, TKO)
7. Invicta FC Featherweight Champion Cristiane "LADY CYBORG" Justino (144.6) vs. Faith Van Duin (144.9)
Referee made a "modification" to a "pocket" he notices on Cyborg.  Nah.  She's just happy to see you.
ROUND ONE
Brutal right hand from Cyborg.  More hands.  Knee to the liver.  Follow up punches.  Cyborg wins.  Invicta FC has no more Faith.  Lasted all of 40 seconds.
OFFICIAL RESULT: LADY CYBORG d. Faith Van Duin to retain Invicta FC Featherweight Title (R1, TKO)
Invicta FC 13 QUICK RESULTS
Amber Leibrock d. Marina Shafir (R1, TKO)
Jamie Moyle d. Amy Montenegro (split decision)
Amber Brown d. Catherine Costiga (R1, sub)
Pannie Kianzad d. Jessica-Rose Clark (dec)
Invicta FC Atomweight Champion Ayaka Hamasaki d. Herica Tiburcio to win the title (split dec)
Tonya Evinger d. Irene Aldana to win the vacant bantamweight title
Invicta FC Featherweight Champion Cristiane Justino d. Faith Van Duin