Paige VanZant has lived a very difficult 22 years on this planet, all you need to do is ask her.  If you don't get the opportunity to ask her in person, don't worry: she's writing a book!
Yes, PVZ, a known never-nude, is penning an autobiography.  No word, yet, on if it'll be a pop-up book.
She'll document her struggle growing up in a family that ran a dance studio, her journey into cage fighting where she got signed to the world's biggest promotion with an amazing 3-1 record,* and then the demands of being on TV for weeks on end.
*Those three wins? Every single one of them was her opponent's first fight.
When we tried to ask for comment, we were met with this: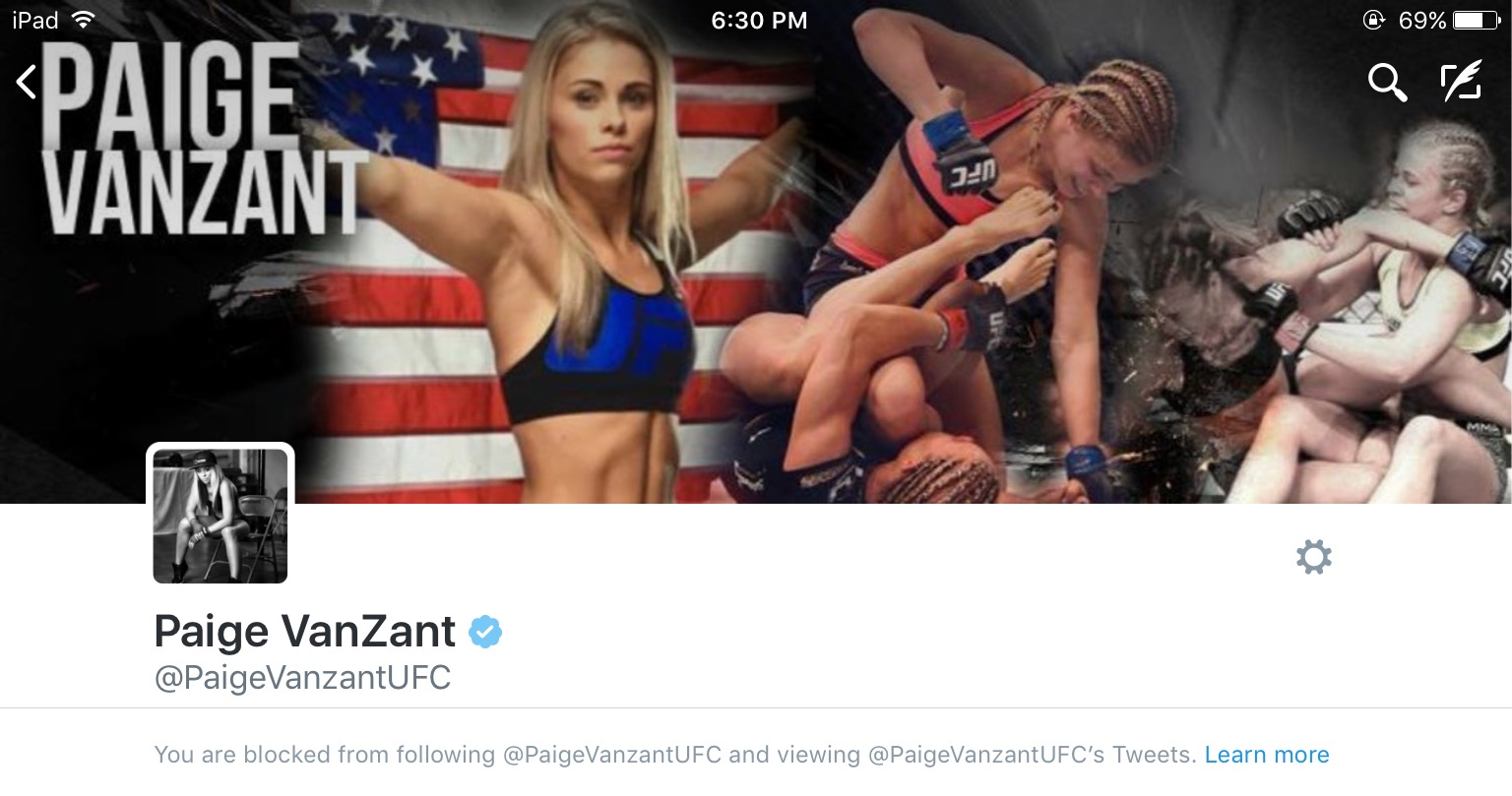 To put in perspective how FUCKING STUPID a 22 year old writing an autobiography is, consider that Sir Isaac Newton hadn't yet published anything of note by the age of 22.  The same goes for Albert Einstein.  But I'm sure Ms. VanZant can completely fill up hundreds of pages.
"It's a memoir. Obviously, people learned a little bit about my past and my story and I really haven't told it all and it's something I feel like I wouldn't be able to say out loud so a book is the perfect way," VanZant told FOX Sports last December.

"Because it's my words but I don't have to say them out loud. I'm really excited. It's just my story about how I became a fighter and what path I had to take to get here."
I hope there's a chapter on who her favorite Backstreet Boy was .  Oh, wait.  The Backstreet Boys weren't a thing when she was growing up.