In this edition of the podcast entitled Five Star Radio, which is hosted by Mike Coughlin, Mr. Coughlin looks at the new PED penalties within MMA and how they are disproportionate in comparison to other major sports.  And rather than just whine about it he also presents a solution that is modeled after Swedish driving laws.
Really.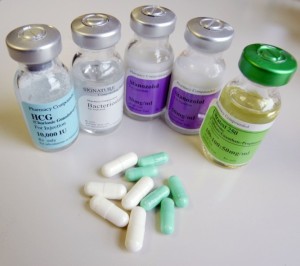 It's a walk-a-bout episode, so the audio isn't "in-studio" quality, but the topic itself is quality. And in other site related podcast news, don't forget to check out the free give away contest the boys at Comic Conversations are having.
And make sure to come on back later this week for the UFC on Fox Chicago Five Star Radio hour long breakdown extravaganza.  If you don't: you'll have missed it.
Podcast: Play in new window | Download
Subscribe: RSS