The UFC has found their main event for UFC 206: the semi-main event.
In a weird turn of events, the UFC announced they were stripping Conor McGregor of his UFC Featherweight Championship. They then announced that the UFC 206 fight between Anthony Pettis and Max Holloway would be for the interim UFC Featherweight Championship, replacing the cancelled main-event of Cormier vs. Johnson.
While I did not see an explicit mention that Jose Aldo is now the official UFC Featherweight Champion, it only stands to reason that is now the case.
I doubt that McGregor is very happy about this news but it was also somewhat of a formality. That all having been written, this is pretty fucking stupid. They're literally just admitting that they're creating a title simply so they can say they have a Championship fight. You do not have a Championship fight just because you call it a Championship fight.
This is perhaps the most egregious abuse of the term "interim champion" in MMA history. This serves to undermine the long-standing credibility of UFC championships. Between Jon Jones never losing his title, but then being stripped of a second title, and now this, there are a growing number of illegitimate champions within the UFC itself. This was an issue that pro wrestling and boxing always have had, not one that the UFC found burdensome. But it appears they are now setting fire to the very rope they climbed to success. The company better hope it can out-climb the flames.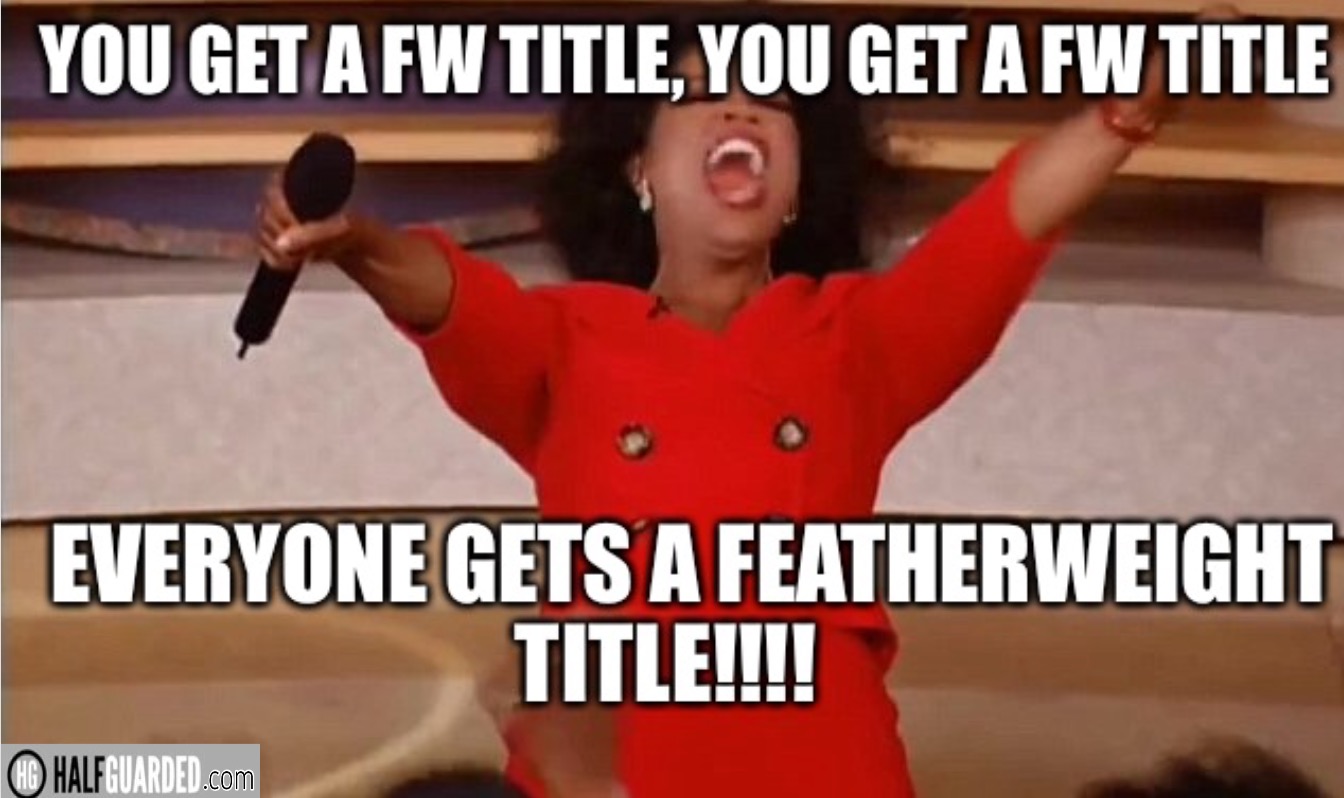 Daniel Cormier (c) vs. Anthony Johnson – UFC Light Heavyweight Championship
Max Holloway vs. Anthony Pettis – Interim UFC Featherweight Championship
Zach Makovsky vs. John Moraga – Flyweight
John Makdessi vs. Lando Vannata – Lightweight
Olivier Aubin-Mercier vs. Drew Dober – Lightweight
Rustam Khabilov vs. Jason Saggo – Lightweight
Valérie Létourneau vs. Poliana Botelho – Women's Strawweight
Nikita Krylov vs. Misha Cirkunov – Light Heavyweight
Chad Laprise vs. Li Jingliang – Welterweight
Cub Swanson vs. Doo Ho Choi – Featherweight
Mitch Gagnon vs. Matthew Lopez – Bantamweight
Tim Kennedy vs. Rashad Evans – Middleweight
UFC 206 products you can actually buy!