Ronda Rousey lost. Immediately came the backlash. Within seconds of her Saturday defeat, Ronda Rousey hate popped up everywhere. Hate is maybe a bit strong, but there's certainly a noticeable amount of glee at her loss; the online equivalent of pointing and laughing at someone who has fallen.
People chuckled when a picture came (via TMZ, of course) of Ronda walking through the airport covering her face. HA! Look at her, all humbled and ashamed. Videos were made, diatribes from writers – my goodness memes have even been created!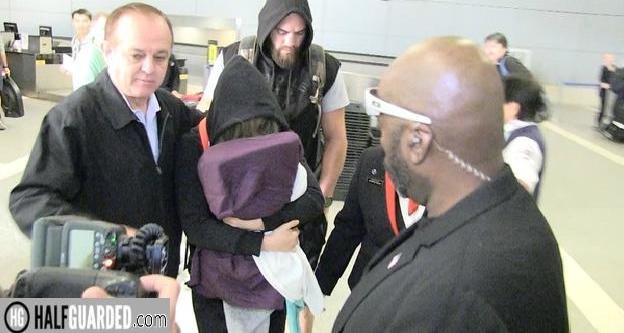 Then came the backlash to the backlash; white knights to defend her. Amongst these was – of all people – Floyd Mayweather Jr.
"Everything happens for a reason. This was already written.  Listen, if God says, 'In Floyd's career, I don't want him to lose,' you know what? I wasn't going to lose. That doesn't mean that I haven't took a loss before. I'm not talking about boxing; I'm just talking about life.

"I think that everything is just a learning experience. In due time, she'll be able to bounce back and make some noise again in mixed martial arts."
(It was nice of Floyd to remind us all that he's never lost.)
Dana White chimed in to TMZ:
"First of all, she didn't touch gloves with Holly on Saturday, which I'm sure is a big part of it. But the stuff on social media and the things I've seen, there's just dirty, horrible people that just love to come out and be nasty and be negative and with social media, even idiots can have opinions. Ronda trained hard for this fight. Ronda went to Melbourne two weeks ahead of time to acclimate over there. Ronda had a bad night, she lost. She needs to come back, get in the gym, overcome this thing and fight Holly again."
Most defenders weren't of the Floyd variety, but closer to a general, "Hey, these things happen. And stop taking so much joy from her loss. You guys act like she personally offended you." And mixed in with that was often a hint of – if not outright declaration of – a reminder that Rousey is a show and what you see on camera isn't the real person, etc…
And?
Of course 99.999% of people watching Ronda don't personally know her. We don't know any athlete. All we know of them is what we see, be it TV, books, magazines, movies, etc… People who've formed their opinion of Rousey have done so due to the public persona she's created. And that persona wasn't accidental. Rousey has said as much and her defenders admit the same.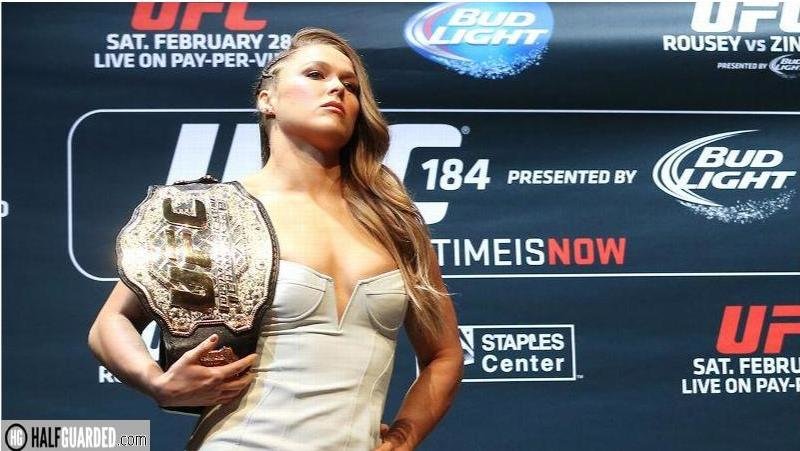 If she's purposely doing things designed to make you not like her, and you don't like her, then why is that wrong? You can't say that she was only pretending to be someone to get a reaction and then follow that up by telling people not to feel a reaction!
She has haters (a word no grown man should use but I just did) because she deliberately sought them out. She knew that getting a reaction, good or bad, was the name of the game. You don't sit down for interviews and say that the other girls will all look back and be grateful to have lost to you because you made them rich and not expect people to react.
She didn't become a giant star on accident. She earned what she has, she did the media, "wrote" the books, pursued the movies, and demanded the world notice her. And it did. Good for her. She went from a broke bartender to a legitimate celebrity.
Rousey has made millions of dollars in the past few years. She will undoubtedly make millions more. All for entertaining us. She isn't an anonymous Judoka no one has heard of that the internet unwillingly thrust into the spotlight. She's literally the exact opposite: she's an ever-present presence on my damn TV! (No one is ever going to use Metro PCS, just give it up.)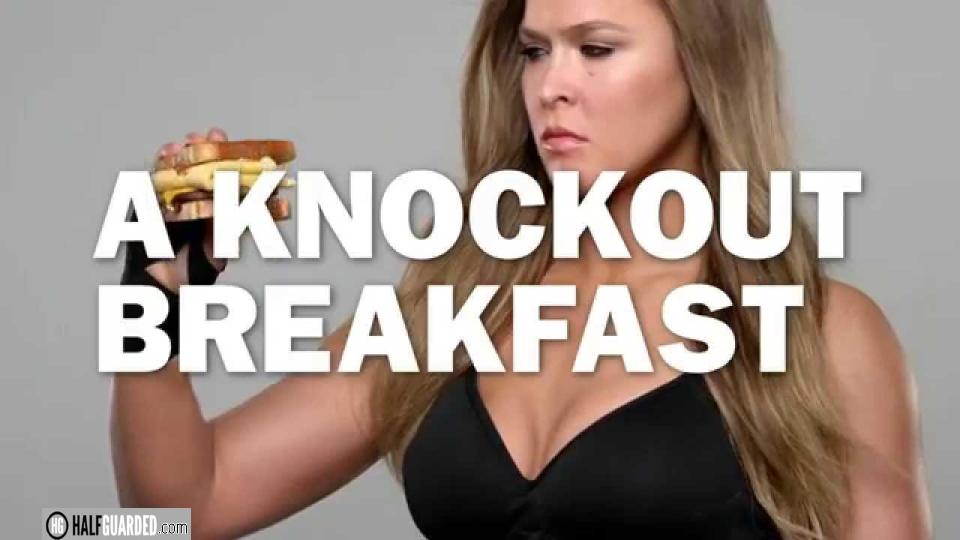 Is some of what is said harsh? Yes. Over the line? Sure. I wouldn't encourage some of the misogyny that creeps into the backlash. But it's all just words. Is she a real person with real feelings? Of course. But no one is hating "the real Ronda" they're hating the Ronda that's been presented to the public. (Well, and the one that publicly admonishes Floyd Mayweather while dating Travis Browne.)
The Ronda Rousey Hate has only occurred because there was first The Ronda Rousey Show. Those booing her via tweet are getting in on the act. Maybe people's lives would be better if they didn't spend their time engaging in schadenfreude but that's their life, not mine or yours.
If she was happy to make money while winning but still with people not liking her then she's forced to accept the hate when she loses. Are people piling on? Sure. Of course, it's almost all on the internet so all she has to do is not go online. There aren't people picketing her house, or throwing eggs at her in the gym; it's mostly 140 characters on Twitter.
So go out and hate away. And, yes, defend her … away(?). That's what she wants at the end of the day. That reaction, good or bad, is what will invariably get her into the eight figure club for her next pay-day. Because just as all those girls will one day look back and be grateful that Ronda made them money, Ronda will look back and be grateful all that hate made her money. Laugh at her so she can laugh on her way to the bank.
Then we all win.