With Ted Cruz and John Kasich dropping out of the presidential race, it seems certain that Donald Trump will be the Republican nominee for President in 2016. Trump's ability to talk American voters into supporting his cause has been quite surprising and successful. As one of the wealthiest people on Earth, he has convinced millions of ordinary citizens that he is the most qualified person to govern this country. He may not win the presidential election in November, but he can always look back on this period as one of the most remarkable phases of his life. He is quite literally just one step away from the Oval Office.
Eight years ago, though, things were quite different for Trump. In 2008, he hosted the seventh season of The Apprentice, sued the city of Rancho Palos Verdes for $100 million, claimed that Hillary Clinton would make a "great" President, and oddly broke into the mixed martial arts business. Today, as he sits on the precipice of leading the free world, it seems hard to imagine Trump promoting cage fights. But Trump actually bought an equity stake in Affliction Entertainment, with the hopes of promoting profitable MMA pay-per-view events in 2008 and beyond.
Prior to joining forces with Affliction, Trump had hosted several boxing and UFC events in Atlantic City at the Trump Taj Mahal. In 2001, when many venues in the U.S. were avoiding MMA like the plague, Trump actually hosted three UFC shows. It was really a turning point in UFC history; it gave the struggling company some much needed credibility and exposure in its darkest days. UFC President Dana White and Trump have been very complimentary of each other ever since. In December of 2015, White even said, "Donald will have my vote," when asked about who he planned to vote for in 2016. Clearly, Trump had some familiarity with combat sports and MMA in particular.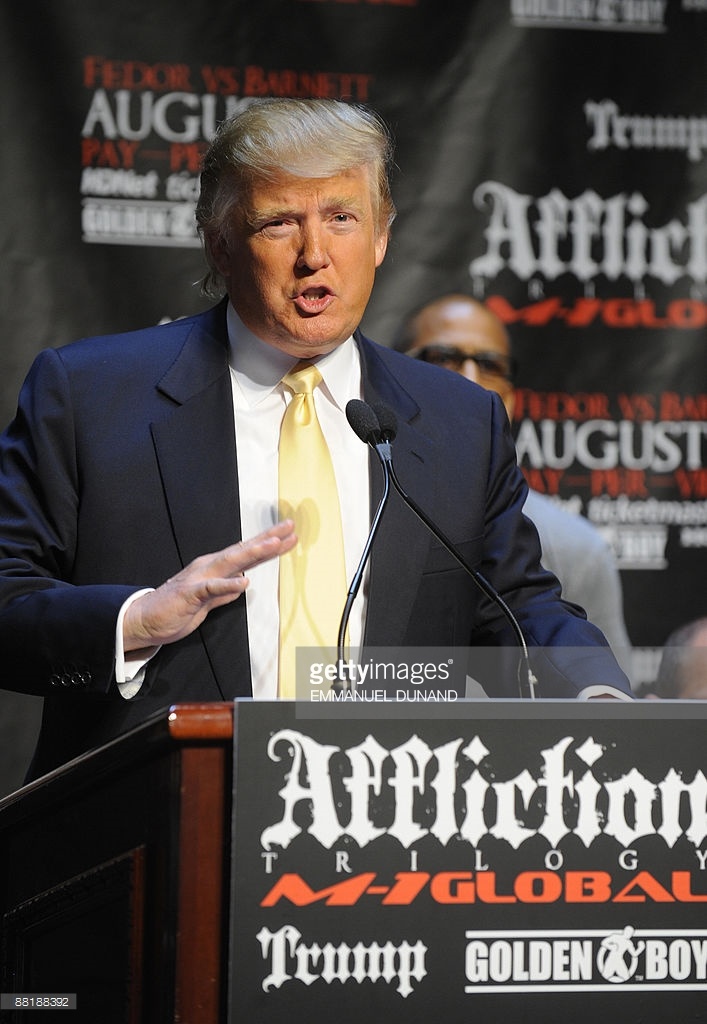 In 2008, Trump decided to take a significantly bigger step into the MMA world when he joined up with Affliction. Primarily a clothing company, geared towards sports fans, Affliction decided to create their own MMA brand and brought Trump into the fold. It was quickly evident that Trump and Affliction hoped to compete with the UFC and become a profitable leader in MMA. They quickly signed big name free agents like Fedor Emelianenko, Josh Barnett, Tim Sylvia, Andrei Arlovski, and Vitor Belfort to generous contracts. Payroll was not a concern, as the fighter pay alone, for their two events, was well over $6 million. Even Ben Rothwell made out handsomely; he was paid $250,000 for a loss against Arlovski.
Much like his recent debate performances, Trump was able to talk a good game. He did press conferences and interviews on Howard Stern to promote the first Affliction show: Banned, which aired live on pay-per-view on July 19, 2008. At one presser Trump said, "It's really something that I'm doing because I enjoy doing it. If we make money, that's great. I think we will. I think it will be successful. What I do is usually successful."
"Usually" was the key word there. Trump's run with Affliction actually turned out to be quite unsuccessful.
Immediately, Affliction and Trump had several things working against them. Sure, they had some money, big name fighters, and Trump's celebrity, but neither Trump nor the clothing company had much of a chance for success.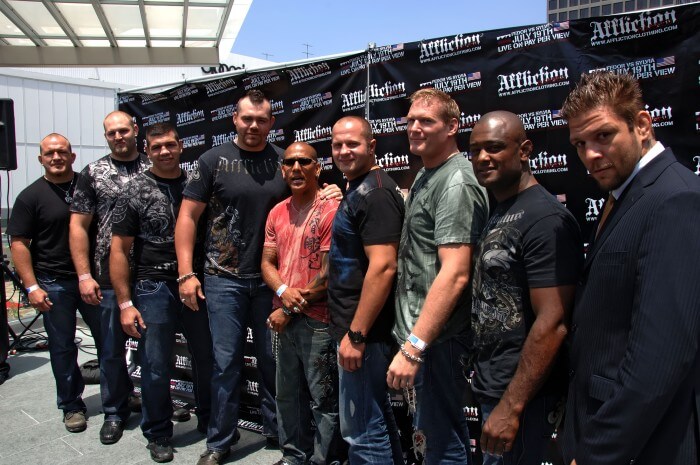 First, they really lacked the necessary experience to ever contend with the UFC or turn a profit. Diving into any business can be dangerous, but MMA is a niche sport, where one company is enormously profitable and everyone else is just hanging on. Promoting fights is not easy and most fail at it. Even promoters with experience often fail. The chance that a real estate mogul/reality TV star and a t-shirt company could create a successful MMA organization seems silly in hindsight.
Second, most MMA fans had never even heard of Affliction in July of 2008. UFC was the established brand, with free fights, reality shows, and fighter documentaries on cable tv. Affliction did not have enough advertising or free television programming to promote their pay-per-view events. No MMA company has ever been successful on pay-per-view without free television as an advertising platform. It's very difficult to draw pay-per-view revenue when people know full well what they are buying.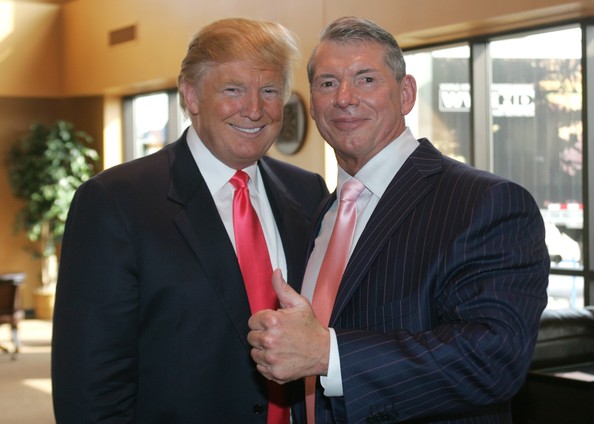 Third, they bit off more than they could chew. They were trying to compete with the UFC, the biggest brand in MMA. It was like the XFL trying to overtake the NFL. Even though Trump and Dana White were friendly, White was/is a fierce businessman, who knows the MMA business better than anyone. He never takes kindly to competition and he plays for keeps. So much so, that the UFC decided to air a free live event on the Spike network the same night Affliction was running their first pay-per-view event. Anderson Silva fought in the main event that night, for FREE. This ended up being a significant blow to Affliction, as many MMA fans chose to watch the free, established MMA group (UFC) instead of the lesser known, pay-per-view group (Affliction). Some Affliction executives estimated that the UFC counter programming cost them 50,000 pay-per-view buys.
Fourth, they overpaid their talent. Over $6 million was spent on fighter payroll for their two shows. At the time, that kind of money was unheard of. Even today, those are lofty salaries. Tim Sylvia was paid $800,000 just to walk into the cage. Fedor Emelianenko's disclosed salary was $300,000, but it's safe to say he was getting a bonus of at least $1 million for each of his Affliction fights. In addition, to the fighter salaries, Affliction still had to pay for advertising and production expenses. Paying fighters well is important, but if the revenue isn't there things are going to go downhill fast.
And things did.
The first show, Banned, brought in a modest 100,000 buys on pay-per-view. These were good numbers for a company without any brand recognition or free television, but their business model was doomed to fail unless more people started buying their shows. The second show, Day of Reckoning, brought in an alarming 90,000 purchases. The third show never even happened. It was over that quick. Affliction and Trump were out of the MMA business. After two shows, they had lost millions.
Affliction went back to making t-shirts.
Over next few years, Trump went back to The Apprentice, WWE, and Rosie O'Donnell bashing. Now, he stands one election away from being our Commander in Chief.