When I say I've been a lifelong MMA fan, I mean it – I was one of those people who actually tuned into the first UFC PPV back in 1993. And proving just how hardcore I was, I didn't actually order it, I just sat there and listened to the audio while grey fuzz twinkled across the CRT screen.
To wide-eyed, 8-year-old me, the appeal of mixed martial arts was virtually innate. Weaned on bad Jackie Chan movies and Black Belt magazine, why in the world wouldn't I want to watch the best karate, wrestling and kung fu practitioners on the planet beat the stuffing out of one another to determine, once and for all, which fighting style was the king of 'em all?
As MMA transitioned into an actual athletic competition, however, combat styles have gradually been filtered out. Nowadays, mixed martial artists truly are a synthesis of the world's premier combat sports, with top-tier grappling, boxing and submission fighting skills. Sure, we do have fighters out there who are better adapted to ju-jitsu and kickboxing, but the single discipline fighters of yore have long gone extinct.
This is both a good thing and a bad thing. On one hand, this complete fusion of fighting disciplines makes MMA much more competitive. However, it also makes the fighters far less distinguishable from one another. Take UFC 194, for example: at times, the Max Holloway/Jeremy Stephens and Luke Rockhold/Chris Weidman contests were like watching the real-life equivalent of a Ken vs. Ryu Street Fighter II bout – only with way less fireballs and Hurricane Kicks and way more unsuccessful single leg takedowns attempts.
Although we definitely get a more consummate product then we did back in the heyday of Tank Abbott and Don Frye, with everybody effectively fighting the same, the sport has lost a bit of its charm and character. That's one of the reason why the UFC is having such a difficult time establishing new stars; with everybody exhibiting the same techniques (and forced to wear the same apparel), it's incredibly difficult to make fighters stand out if they aren't obliterating people with crazy strikes and submissions or saying a bunch of outlandish things in promos. When half the roster speaks Portuguese and the other half just wrestle dudes to the ground for 15 minutes, you can see how this poses some peculiar marketing challenges.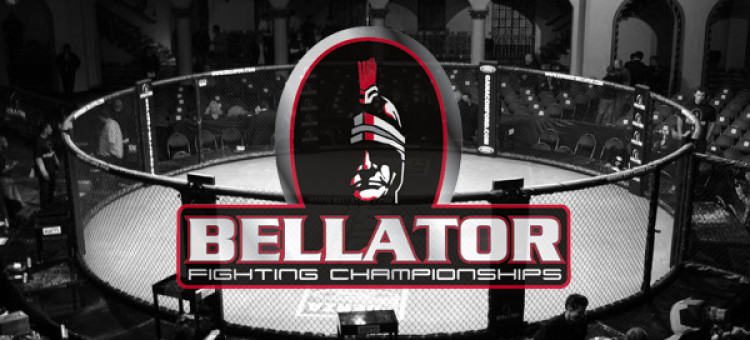 If that's a hardship for Zuffa – the world's largest MMA organization, with a multi-billion dollar TV deal and tons of multi-year advertising contracts – then you can imagine how flustered Bellator head honcho Scott Coker must feel. I write for an MMA website and even I had to refer to Wikipedia to find out who half of their current champions are. If you know who or what a "Rafael Carvalho" or "Andrey Koreshkov" are, consider yourself in exclusive company.
To Coker's credit, he's trying. The ex-Strikeforce president got rid of that dumb eight-man tourney format and he has made a few big free agency acquisitions like Phil Davis and, uh, Cheick Kongo, and they are at least attempting to cultivate some homegrown talents, like Liam McGeary and Vitaly Minankov. That, and their 155-and-under roster is pretty robust, featuring a smorgasbord of underweight talents that's probably as deep as the UFC's lower weight classes at the moment.
But the lack of star power is forcing Bellator to go to extreme lengths to draw in the masses. And when I say extreme lengths, I mean they are going full-on lock-the-medicine-cabinet and hide-the-kitchenware crazy with their booking.

First, there is the partnership with Rizin Fighting Federation, the latest entrepreneurial venture from the fine folks who brought us Pride FC. On New Year's Eve/New Year's Day, RFF will throw a two-night, back-to-back JMMA nostalgia-fest, with Kazushi Sakuraba headlining against Shinya Aoki on night one and Fedor Emelianenko coming out of retirement to do battle with a special MYSTERY OPPONENT on night two (with an undercard featuring, among other things, a bout between two female heavyweights.) As a bit of mixed martial ambassadorship, Bellator will send three of its midcarders – Brennan Ward, James Thomson and Muhammed "King Mo" Lawal – to utterly wreck some no-name dudes in fights that really shouldn't last longer than 10 seconds. Granted, it doesn't seem like it is the kind of partnership that will yield much fruit in the long-haul – Japanese MMA has been deader than Elvis since the late 2000s, really – but that does leave the door open for Bellator to acquire some up-and-coming Asian talents. Plus, who in the world is going to turn down an opportunity to see Fedor beat the crap out of some tomato can following a cartoonishly overblown, idiosyncratically Japanese entrance that lasts eight times longer than the fight itself?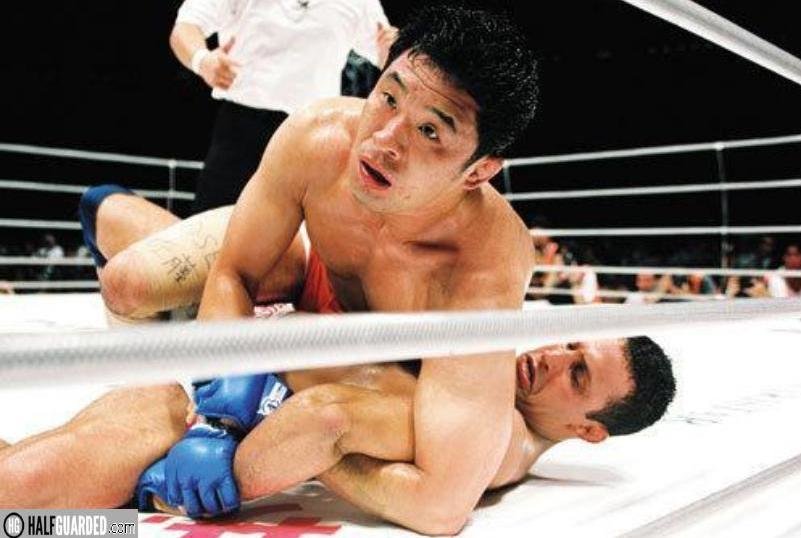 As bizarre a business move that is, it's downright prosaic compared to the company's plans for February. In the year 2016, Bellator will actually produce a televised event headlined by 49-year-old Royce Gracie – who hasn't fought in nine years – and 51-year-old KEN SHAMROCK, who has literally been reduced to living in a van down by the river … with the winner rumored to face real life Randy the Ram KURT freakin' ANGLE in his MMA debut later in 2016. Oh, and I almost left out the best part – the co-main event is Kimbo Slice versus some YouTuber named Dada 5000.
Folks, this is actually happening. It's being broadcast on a real cable television network and people are being asked to pay money to walk inside a nine-tenths empty NBA arena and watch this live. And you know what? I'm going to DVR it, and it'll probably be the only Bellator show I watch all-year round.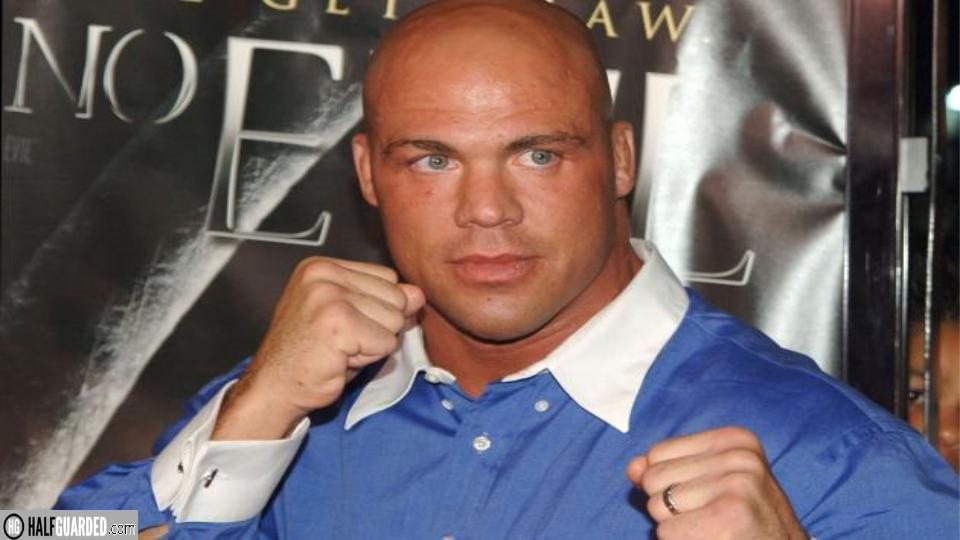 With so much vanilla UFC product out there, I will go well out of my way to catch something – anything – different. This hyper-desperate marketing move harkens back to good old freak show days of the Ultimate Fighting Championship, back when you could watch a middleweight in a tank top punch a defenseless 600-pound Sumo wrestler in the head 48 times in a row before the ref jumped in, and the heyday of DREAM, where I once witnessed Bob Sapp merciless pummel a dude dressed up like one of those old M.U.S.C.L.E. action figures half to death in an honest-to-goodness shootfight. Granted, publicity stunts of the like more or less set the sport back a good 20 years, but why opt for mediocrity when you can just as easily do the sensationally awful? You couldn't pay me to watch the Tennessee Titans and Jacksonville Jaguars play a regular season matchup, but I would set aside an hour, at least, to watch the Cleveland Browns go toe-to-toe with one of the Canadian Football League teams, or an all-star Arena League squad. I'd never dole out cash to watch a super middleweight championship boxing bout, but if that long-delayed George Zimmerman vs. DMX bout was streamed online, I'd do a live commentary feed.
Lamentable they may be, I can't criticize Scott Coker that much for his decisions. You can watch competitive MMA any day of the week, so what can you do to set your product apart? We may laugh and scoff and hee and haw at Bellator, but at the end of the day, they're having the last laugh.
We'll never talk about Marcos Galvao's next title defense or the next Daniel Straus fight. But we are talking about all of the goofy stuff Bellator is doing in Japan, and how they're putting on a rematch of a bout held at UFC 1 twenty-two years later.
And much more than that? We're actually going to tune in to watch it. The joke is on who now?
And don't forget, all month long we'll be featuring our 27 UFC Gifts for the Fight Fan in your life post just for you so you can make Christmas easier on yourself while also being a hero!