Welcome to Half in the Bag, your weekly recap of what happened.  It's like the website version of when you wake up and see that you texted your ex-girlfriend from five years ago 15 times.  Only with more dick pics.
I know how life is: you have a job, wife, husband, kids, dog, all those things that take up your time and give life "meaning" – which means taking you away from your hedonistic lifestyle.  Well, my wife left me, the state doesn't let me near children, and my dogs are well behaved, so I can do whatever I want.
UFC 189 Conor McGregor Wins
If you hadn't heard, now you have.  The Headlines Scream: UFC 189 McGregor wins, UFC 189 McGregor wins.  As if the Irish didn't need another excuse to drink and party.  But, yes, the Irishman did it, dismantling Chad Mendes is less than ten minutes.  Matt Grady has an excellent piece up on it and we obviously have the live results and a Five Star Radio that covered it all.

UFC 189: Lawler and MacDonald Have Instant Legendary War
The only downside to McGregor's win is that the absolutely stunning fight between UFC Welterweight Champion Robbie Lawler and Rory MacDonald will be a footnote now.  Maybe the greatest footnote ever but a footnote nonethelesss.  Lawler retained in the fifth.  Back and forth action throughout, with rounds 3, 4, and 5 being three of the best you'll see.  Just "bite down on your mouthguard and GO" fighting.  Or, to sum it up in one picture:
 MORE STAR WARS FOOTAGE RELEASED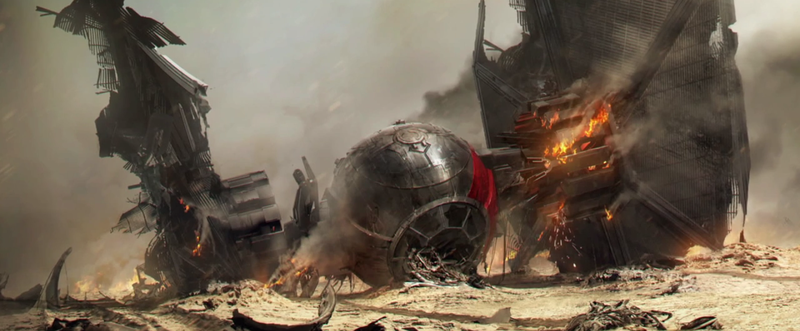 Hey, this site isn't just for tough guy bros, we also are small guy nerds.  So, with the San Diego Comic Con upon us, the release of new Star Wars: The Force Awakens footage made us kind of go stiff because … penis joke here.  We have a fuller recap obviously but it is kind of awesome.

Deadpool Trailer Leaked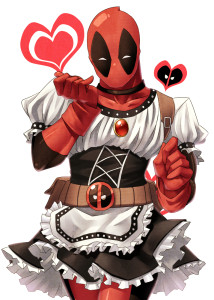 It's here.  Watch it before you can't.
Suicide Squad Trailer Leaked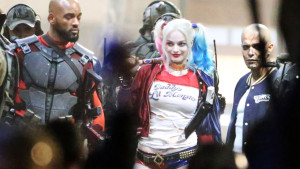 Second verse, same as the first.  WATCH IT BEFORE YOU CAN'T!
The Ultimate Fighter Finale between American Top Team and the Blackzillians took place.  The most noteworthy thing for your purposes is probably that WONDERBOY won in the main-event with a spectacular spinning wheel kick to the head.  Sorry, he did it TWICE.  Just knocking that crap out of Jake Ellenberger.  And that Waterson beat Magana in the battle of hot women that I fawned over like a non-real journalist would.  Because I'm not a journalist.  I'm a man who does (very, very good) MMA coverage and then puts pictures of his dog in the middle of it.  Actually, over all, the TUF Finale was a fun show.  It flew by and was a pleasant experience.  I'd recommend the B&B to all my friends.

UFC Lightweight dude, Gilbert "The Nino" Melendez failed his drug test.  This followed his loss to Eddie Alvarez.  For those keeping track, the Cesar Gracie camp has seen Nick fail a drug test for weed after basically every fight (which, like, isn't a big deal really but it fits our narrative), "vegan clean liver" Jake Shields fail for PEDs, and now Gilbert Melendez.  And probably more that I've just forgotten.  Every camp is dirty, I swear.
She came.  She saw.  She conquered.  It didn't last a minute and no one was surprised.
UFC's Travis Browne Accused of Domestic Violence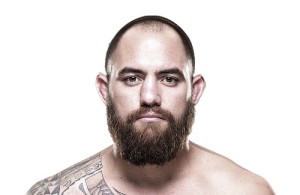 This is sad so we'll be brief.  UFC Heavyweight top-10 guy Travis Browne was accused, via Instagram, by his now ex-girlfriend of physically beating her.  She posted pictures and such.  As of now, no police action has been taken of which I'm aware.  The UFC released a generic statement on it.
It's going to happen some day.  Just. You. Wait.
(It does occur to me how in poor taste this joke is considering the serious nature of the Travis Browne news.  But, dark humor is still humor and no way I wanted your recap to end with a domestic violence story.)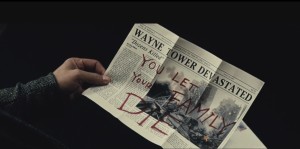 And there's more to come: Later this week we dissect BvS in the way that only a nerd would. And show as well a drawing – yes, a single drawing – that made Coughlin lose his mind.  The child that he is.