Remember how last night there were about 57,000 people in attendance to watch McGregor and Mendes weigh-in? I would not expect those numbers for the weigh-ins for The Ultimate Fighter Finale. Nonetheless it's grown men – and two women – and they're fighting on Sunday. Just in case you didn't have enough fighting fun last night – or tonight I guess because these weigh-ins are before the PPV but The Ultimate Fighter finale is tomorrow night after the pay-per-view. I don't really understand how time works. Thats more of a metaphysical question though.
I do know that the weigh-ins will air RIGHT HERE at 4et/3ct/2mmt/1Screw you people on the Pacific Coast for getting to see things when there is still sun Time.
Even though the show itself has not had a lot of buzz it is somewhat noteworthy because Hayder Hassan really came across as a star during the season. He stepped up and fought and won three fights for American Top Team.  This has allowed his team to be in the lead with points or whatever it is.  I thought that American Top Team won during the show but maybe tomorrow night they can still lose.  I don't totally understand time let alone the scoring system they used for the show.
Still even though I don't expect Hassan to really pan out as a great fighter in the UFC he is the first guy to kinda make an impression since Uriah Hall.  The rest of the card looks pretty decent – consider this your Ultimate Fighter preview in addition to the live streaming of the weigh-ins.
Ellenberger and Thompson should be fun as Thompson's style is unique.  Masvidal makes his UFC debut as a welterweight because he was tired of cutting weight.  But it's the Angela Magana vs. Michelle Waterson fight I'm most excited for.
I'm a big Magana fan.  She has a personality on Twitter.  A lot of people actually get genuinely angry about her, which I find odd.  She talks trash and promotes herself.  Give her some credit.  She's trying to stand out for goodness sakes.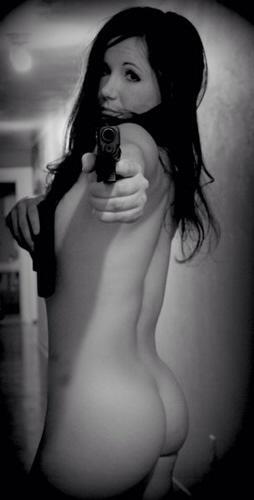 She posts pictures of herself half naked.  She's generally entertaining inside the cage.  She's aggressive and, again, SHE IS TRYING!  No one is going to hand anyone anything in the UFC.  The women may have it slightly easier bu(t)t it's still dog eat dog.  I think everyone should support her.  I mean, like who you want and all that, but(t) I'll call her a female Chael Sonnen. Or the female McGregor. Or are they male Maganas? Hmm…
She's probably being set up to lose to Waterson, but as noted in the UFC there really are never any gimmie fights and Magana is anything but(t) a gimmie.
Waterson has been a potential star for years and years.  No, really. She's been fighting for like a decade. Formerly the Invicta FC Atomweight (105 lbs) champion, she now fights at 115 because that's the only way she'll realistically get into the company at this point.
I first saw Waterson – and this makes me feel old – in 2007 on one of the greatest shows that ever aired that no one saw: Fight Girls.  It was The Ultimate Fighter (before we all kind of got used to the TUF format) but with basically all hot women, doing Muay Thai, and having wacky contests and walking around in their bikinis.  A lot.  Felice Herrig was even on the show.  Gina Carano was the "coach/mentor."  And, seriously, the women went into the ring and banged.  This wasn't some joke, as obviously Waterson and Herrig have had long careers and Waterson in particular was basically the best woman on earth at her weight.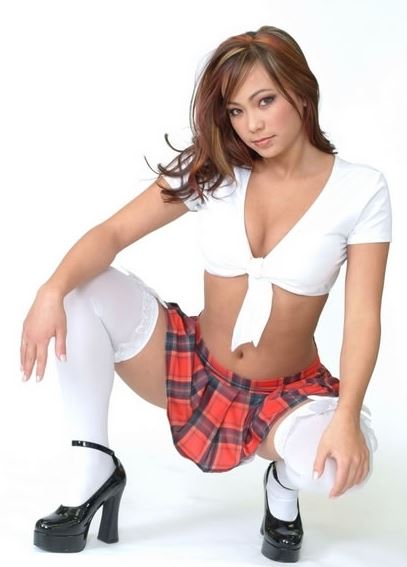 And, again, legit world champion: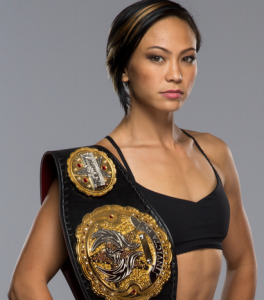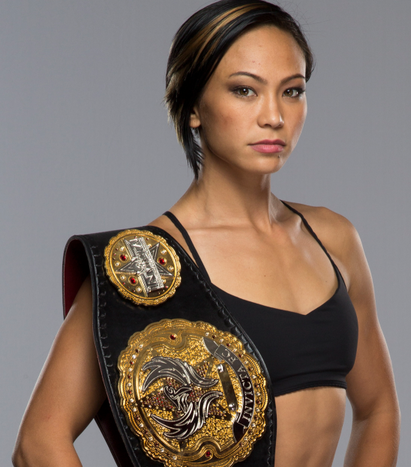 So, yes, I look forward to that one. And of course later tonight we have the live play-by-play, blow-by-blow coverage of UFC 189.  Why?  Because we love you.  And I can write it off as a business expense if I talk about it.
UFC 189 on Fight Pass Coverage begins at 7 Eastern/6 Central/5 Mountain Man Time/4 Screw you people on the Pacific Coast for getting to see things when there is still sun Time.
UFC 189 on Fox Sports One Coverage begins at 8ET/7CT/6MMT/5SYPOTPCTFGTSTWTISST
UFC 189 PAY PER VIEW LIVE COVERAGE beings at 10 ET/9CT/8MMT/7SYPOTPCTFGTSTWTISST.
Main Card (Fox Sports 1, 9 PM ET)
Jake Ellenberger (170.5) vs. Stephen Thompson (170.5)
Hayder Hassan (170.5) vs. Kamaru Usman (170.5) – TUF 21 Welterweight Final
– Hassan has a massive penis. I'm sorry but … sheesh. It was just THERE.
Michael Graves (170.5) vs. Vicente Luque (171)
Cezar Ferreira (171) vs. Jorge Masvidal (172.5)
– Absurd that Ferreira made weight given how big he used to look at 185; Masvidal gets an hour but I'm guessing he makes it given he's coming up from 155
Angela Magana (115.5) vs. Michelle Waterson (115)
Maximo Blanco (148.5) vs. Mike De La Torre (145.5)
– Blanco gets an hour and didn't look surprised that he missed
Preliminary Card (Fox Sports 1, 7 PM ET)
Caio Magalhaes (185) vs. Josh Samman (186)
Russell Doane (135.5) vs. Jerrod Sanders (136)
Dan Miller (184) vs. Trevor Smith (185.5)
George Sullivan (170.5) vs. Dominic Waters (171)
Preliminary Card (UFC Fight Pass, 6:30 PM ET)
Willie "WHOOP ASS!!" Gates (125.5) vs. Darrell Montague (125.5)