Spoilers, obviously
It's not a surprise that Captain America: Civil War was better than Batman vs Superman. One was directed by competent adults and the other by a 14 year old boy who furiously masturbates to Michael Bay movies.
At heart, both movies basically have the same r'aison d'etre: show heroes we like fighting each other and use the movie as a jumping off point for a bunch of other movies. They even subtitled BvS "Dawn of Justice" in case you didn't know that you were seeing the first scene of Act 1 of a multi-act shit-show. Civil War was a bit different, surprisingly so. There was the promise of Iron Man fighting Captain America, which had been teased at since the two first met on screen. In that sense, Civil War was more organic. Organic or no, though, there was definitely more to Civil War than BvS.
Both movies have a villain in the background who manipulates the heroes into fighting. Except it didn't suck in Civil War. BvS was Lex Luthor coming up with a weird plan to get Batman and Superman to fight, even though he never had much known motivation, and the methods he used required us to forget that Batman is a super genius who has been at this for 20 years and Superman is a great guy (that part was easy, as Snyder decided that he'd just have Superman ignore all others, all possible ramifications, and only focus on Lois Lane at all times – even going so far as to avoid doing things that would cause less damage and harm fewer people is it made for a cooler save). Vaguely the idea that Lex might be jealous of Superman exists, fine, but Batman? And the lengths Luther went to in order to "trick" Batman into fighting someone – a guy he already was going to fight – were stupid.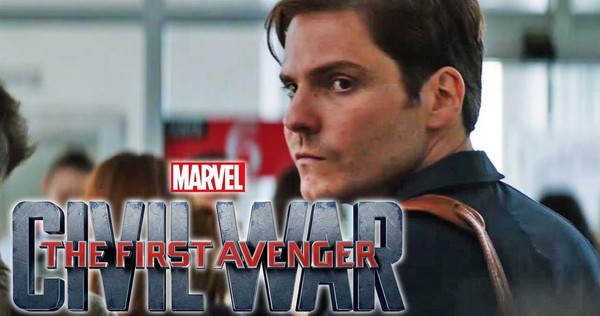 In Civil War, it's "Zemo."(They weren't gonna have BARON VON ZEMO so this was a fine substitute.)(Is he Trump's kid, grown up?) A guy who was from the city that got destroyed in the last Avengers movie, who saw his family all die in front of him, and who is looking for someone to blame and so he chooses the "heroes who blow things up and then leave." As he says, he knew he could never beat them up himself but he could get them to destroy each other. And that's all he wants. No world domination. No money. Nothing but cathartic revenge. Not only is that a logical reason for someone to pit hero vs hero, the premise is supported throughout the movie as "should heroes be held accountable for their actions, no matter how noble they are" is the ideologically driven plot of the film.
Even if you don't like Zemo, because he is a bad guy that kills people without a second thought, technically Iron Man actually agrees with him. I don't want us to pretend that this is incredibly deep political commentary, or that Civil War is art-house theater like in its complexities, but it actually has a line drawn in the sand that causes the heroes to fight – and it's a line the film constantly lets you know is important.
Civil War wasn't just Iron Man fighting Captain America because they were tricked; they were fighting because they had legitimate disagreements over something important. Batman and Superman didn't have to fight. If Batman had waited about ten seconds so Superman could talk and explain his mom ("MARTHA!!!!!!!!!!!!") was being held captive, they wouldn't have gone at it. There was the something to Batman taking the side of, "This man is too dangerous and has no controls." But his problem wasn't with the idea of a hero helping it was specifically just about Superman.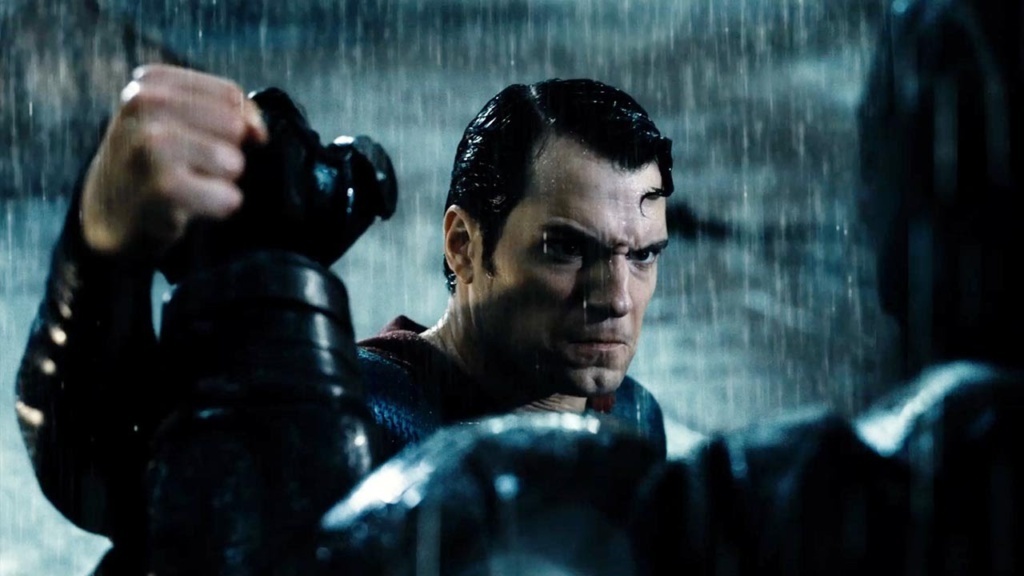 Civil War is about the very nature of whether there should be checks and balances on power, and to what extent. Iron Man and Cap had to fight because there was no other solution: Cap had admitted that he disagreed with a law and that he would live in open defiance of said law. Iron Man had agreed with the law and was acting to enforce it. As soon as Captain Rogers did something illegal, Iron Man was logically bound to stop him. They had to fight as that was all that remained.
BvS obviously ended with the two of them friends – super duper good friends despite having exchanged maybe 10 words total that weren't hate filled. Nonetheless, Batman mourns for Superman and Wonder Woman manages to escape Snyder's Violence Wet Dream with me still interested in her movie. A miracle.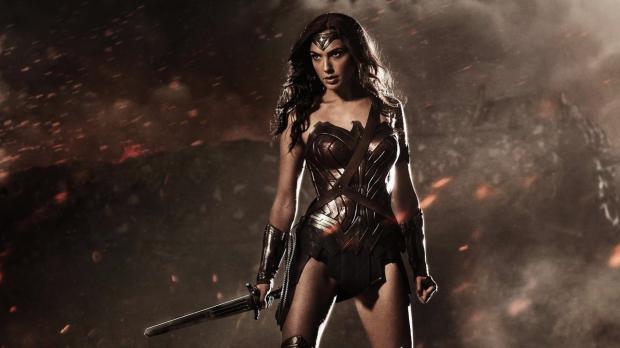 Civil War ends though with Iron Man and Cap being sorta friends but the division is still real. They both made their choice, stuck by it on principle, and end up parting ways. Cap is an outlaw, Stark is still establishment.
Civil War showed how to civilly war
What's more is the care taken with how the fights progressed – from a pure geek POV. Batman and Superman fought in a way that really wasn't all that specific to either guy (in fact, Batman flat out did superhero moves left and right which was stupid). If you saw Man of Steel, or 300, or Sucker Punch, then you've seen the fight scenes. Civil War, though, saw the heroes all fight like themselves.
Cap and Bucky beat down Iron Man for a bit because they knew what he'd do and they worked as a tandem, one that would only exist from knowing each other while youths. Iron Man responds by having his suit analyze Cap's fighting style and patterns on the fly and countering.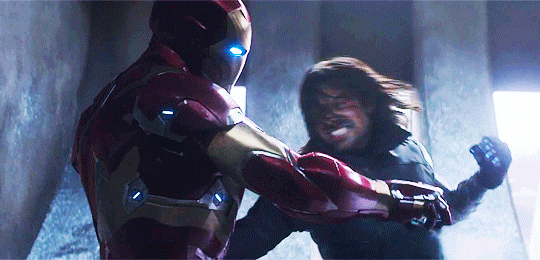 When Spider-Man shows up, he fights exactly like you'd expect: he jumps around, talks too much, and uses his agility and webs. He isn't standing there throwing hands like a kung-fu movie, he fights like Spider-Man.
Civil War wasn't perfect by any means. While I know these movies tend to exist to set up the next batch, Civil War felt out of place even by those standards. It dared to basically take every previous Marvel movie, all of which lead to the existence of the Avengers, and undo it all. There will be new movies, as Thor is coming and Black Panther (which WOW was he a highlight) to Spider-Man to Dr. Strange, and so on. And the ending made it clear that they'll all reunite for the two part Infinity War movies, but much like how the comic books were always set in the real world, so too does Civil War feel much more "real" than BvS. Real life doesn't have easy solutions; real life requires us to live in the gray; real life just happens sometimes without a neat and tidy bow.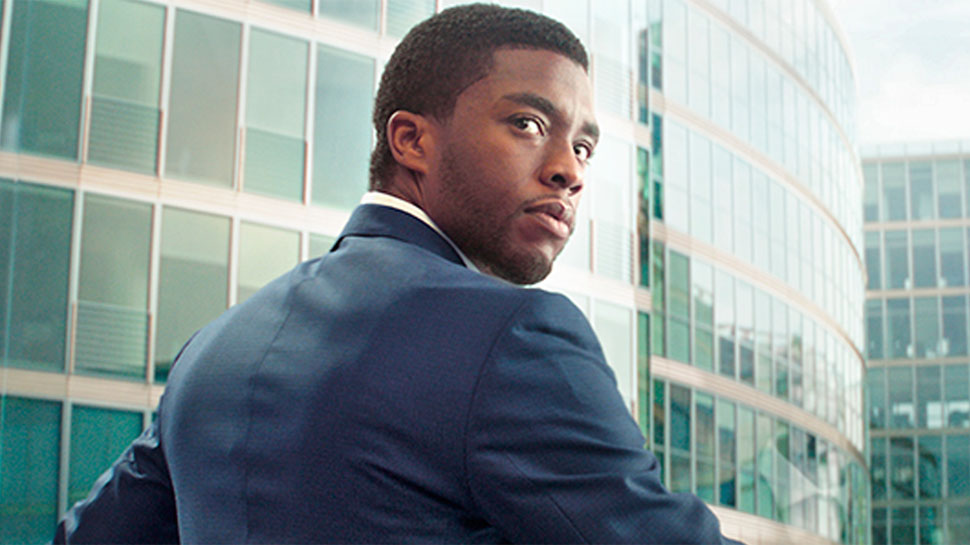 And a lot of that could be because there wasn't an arc in Civil War, not really. Neither Tony nor Rogers grow in any way, with the movie more a reflection of their past growth. Outside of a minor switch with Black Widow, most character stayed on their original teams because they had a belief that they were right. With the exception of the best non-Spider-Man introduction in the movie…
The best arc, by far, was Black Panther's. He went from man on a mission of vengeance to seeing how that path is wrought with self-destruction. When he has the chance to kill Zemo, avenging his countrymen and late father, after having spent so much of the movie thinking that was the right thing to do, he realized it wasn't proper.
Ultimately, Civil War was a villain who hated that super-powered people of all ilks were never responsible for their actions – and half the heroes agreed with him! There were convoluted reasons to get guys into place, from Siberia to empty airports, but the film kept on message. Not only kept on message but treated it as more than a simple binary "right vs wrong." Cap is right when he says he fears being used in situations he wouldn't agree with (though as someone from a military background, that seems a bit odd). Tony has seen how his own unchecked power has ruined things time and again and out of guilt or out of seeing the light now embraces limitations. Scarlet Witch is both a victim of circumstances but also a very dangerous person who is out in the field when she doesn't have full control of her powers.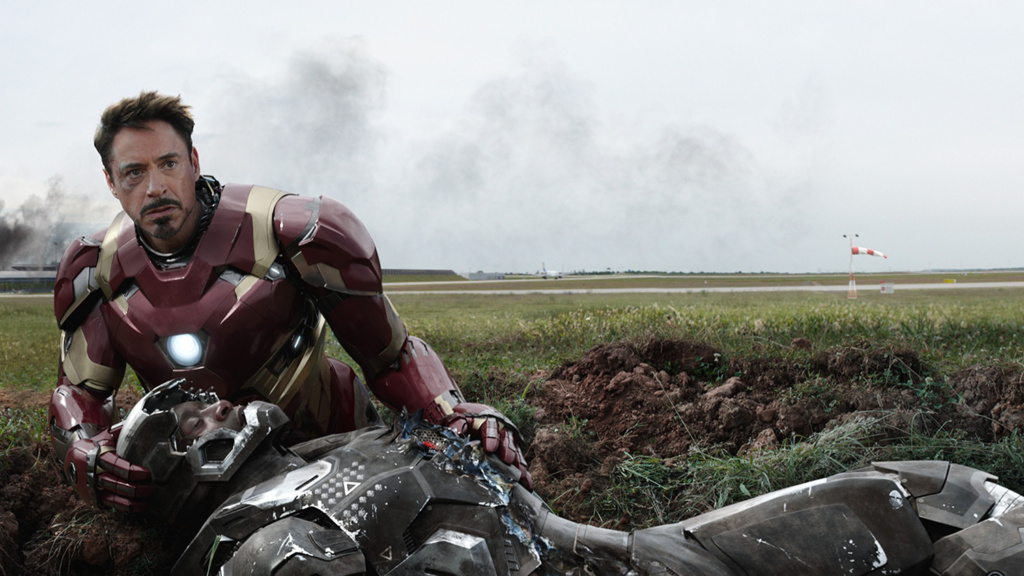 There will be attempts to paint Civil War as another Hollywood "vs" movie, like BvS, Freddy vs Jason, Alien vs Predator, but it isn't. It was a movie that made sense. It was a film that took a dozen movies and realized that this is where the characters are at and this is how they'd each react to a situation. Sometimes conflict will happen and Captain America: Civil War had no problem confronting the inevitable – and not pretending like there was ever a way around it.
Directors, the Russo Brothers, could've phoned this in, had the heroes fight, then come together against a common enemy. They didn't. Gritty wasn't used as a crutch for intelligence, characters were shown to be mature, not just looking cool in tuxedos. In refusing to embrace the easy way out, Civil War strengthened the characters, made the previous movies more enriching, and treated the audience like they had half a brain. That is how you make a "comic book movie for adults."