Dana White is a business genius. How else could you describe a man who took a dying property once decried as human cockfighting and transformed it into a billion dollar a year company, complete with a major network TV deal and sponsorship from Reebok?
I have no room to criticize Mr. White. After all, he's the dude who made MMA mainstream, while I'm just some lowly Internet writer. Me telling him how to run his business is like a Mennonite telling Mark Z. which apps Facebook ought to acquire.
That said, something happens when you spend too much time inside your ivory tower. When you are at the absolute top of a company — and really, an entire sports industry — you tend to lose the perspective of the average, on-the-street commoner. Your days are filled with boardroom meetings and talks with sponsors and marketers and wrangling stadium deals and finagling with pesky business regulations. Before long, you lose the ability to see the sport through the eyes of the fan, and can only see it through a commercial lens. That's OK for a proven, megalithic soon-to-be-multinational like the National Football League, but for a property that's still trying to establish itself? Not only is it detrimental to the product, it very well could kill it altogether.
The UFC no doubt has plenty of problems going on at the moment, from a less-than-popular apparel deal to a new anti-doping policy that, as our fearless leader Mike pointed out, could feasibly result in the entire roster being forced into early retirement. That's not to mention all of the stuff that hasn't reared its ugly head yet — i.e., the inevitable suits against the company for health care access and compensation for brain injuries. Alas, perhaps the biggest problem for UFC now is that, well, the product is kinda' boring. Yeah, there are still some great fights and exciting, finish-laden cards every now and then, but as an overall product, I don't think any MMA fan — hardcore or casual — would say that the UFC circa 2015 is anywhere near is entertaining as UFC circa 2010, or 2007 or 2005.
There are quite a few reasons for this, but I think it can be boiled down to six major missteps, miscues and misunderstandings that — frankly — the UFC brass just isn't addressing adequately.
If you're a suit at Zuffa, you might want to pay real close attention; failure to admit that these problems exist — and especially failure to remedy them immediately — might just cost you dearly in the future.
Problem Number One:
The UFC Isn't Producing Enough New Stars
The NFL, college football and the Premiere League work because fans root for an eternal symbol and not individual players. MMA, however, is a personality-driven sport, and unfortunately, notable personalities are few and far in-between right now in the UFC.
Since Brock Lesnar called it quits in 2011, the UFC has really only developed two breakout, crossover media superstars: Ronda Rousey and Conor McGregor. Everybody else they've tried to promote as "the face of MMA," however, has been an abject failure.
Cain Velasquez was supposed to be the fighter to seize the Hispanic demographic. He hasn't. Jon Jones — arguably the most talented overall fighter in the young sport's history — was supposed to be the transcendent Michael Jordan/Pele/Wayne Gretzky analogue that made casual fans flock to the sport en masse. Instead, he's quite possibly the most reviled fighter to ever step foot inside the Octagon, whose extracurricular misdeeds have done far more harm to the company than his inside-the-cage exploits have helped it. With Anderson Silva and GSP going into semi-retirement, there are no bankable names in the Middleweight and Welterweight divisions. The never-ending carousel of Lightweight champions makes it impossible to pinpoint any potential star to market. Then, there are the lower weight classes, and the many challenges they present — more on those later. For the most part, the UFC roster is an indistinguishable blur of grapplers, so indistinct that the company had to color code them by nationality so fans could figure out who they are supposed to root for. For a company that's going to live and die on marketing individual athletes, that certainly doesn't bode well for their future.
Problem Number Two:
There are Few Bout to Get Excited About Anymore
Brock Lesnar vs. Fedor. Fedor vs. Randy Couture. GSP vs. Silva. Silva vs. Jon Jones. Jon Jones vs. Cain Velasquez. Pretty much any of those bouts would've shattered PPV buyrates, but due to miscellaneous reasons, we never got them or are extremely unlikely to ever see them. Even though these fights never occurred, they nonetheless gave fans reason to stay excited about the product. Watching GSP and Silva just throttle everybody in their weight classes, you couldn't help but geek out about the possibility of them inevitably clashing. That made all of the routine championship contests more riveting; if the seemingly unbeatable champ can make it through one more challenger, we might just get that super-duper fight we've been dreaming about for years.
A big problem with the UFC right now is that there are hardly any match-ups of the like to fantasize about. OK, so there's Rousey vs. Cyborg, and McGregor vs. Aldo, I'll grant you that. But what about a dream Heavyweight clash, or a dream Light Heavyweight tilt, or a dream Welterweight contest? How much play would a "super-fight" between Daniel Cormier and Fabricio Werdum get on ESPN? Would casual fans on Facebook be freaking out over a Chris Weidman vs. Robbie Lawler title-versus-title showdown? If Demetrious Johnson versus TJ Dillashaw was announced tomorrow, would you jump up and down in your computer chair or just meekly squirt out, "hmm, that's interesting. Hope its on Fox, 'cause I ain't paying $60 for it?"
If the prospects of interdivisional match-ups are so ennui-inducing, the divisional match-ups are enough to put you in a coma. Near wash-ups like Andrei Arlovski, Ryan Bader and Carlos Condit are all in title contention, with the alternative being a never-ending series of rematches (Cain vs. dos Santos IV, Hendricks vs. Lawler III, etc.) To be fair, there are some potentially interesting match-ups in the Middleweight and Lightweight fray, but  at the same time, it's also pretty stupid to think Luke Rockhold, Yoel Romero, TJ Grant and Khabib Nurmagomedov will ever be transcendent media superstars.
Problem Number Three:
Nobody Cares About the Lower Weight Classes
The Mendes/McGregor bout scored about 850,000 PPV buys, which is extraordinarily high for a sub-155 pound main event show. The Flyweight scrap between Demetrious Johnson and Kyoji Horiguchi did just 125,000, as did the first Dillashaw/Barao battle at UFC 177. Jose Aldo, unquestionably the greatest Featherweight draw of all time, has never generated more than 330,000 PPV buys as a headliner. A show featuring Stephan Bonnar in the main event, it is worth noting for comparative purposes, once pulled in 410,000 buys. While McGregor certainly has the superstar appeal to carry PPVs on his own, the UFC just doesn't have any other sub-155 pound male athletes they can rely upon to sell tickets. TJ Dillashaw and Demetrious Johnson are certainly dominant fighters, but casual fans seemingly have no interest in watching them carve up their divisions the way Silva and GSP used to. And speaking of one-star divisions…
Problem Number Four:
Women's MMA Isn't the Draw it Appears to Be
Ronda Rousey drew 900,000 PPV buys as a headliner at UFC 190. That's far and away the biggest take of any MMA show so far in 2015. Alas, this is really the first time that Rousey has proven herself to be a show-seller on her own. Her last headliner bout was outperformed by shows featuring Daniel Cormier and Nick Diaz in the main event slot, while her first two headlining PPVS failed to eclipse 450,000 buys. Yeah, she was on a card that had a million plus buys, but that had more to do with Anderson Silva than anything else. A mega-fight against Cyborg would certainly do a million-plus sales, but beyond that? It's hard to imagine Rousey vs. Tate III drawing more than one million, unless it's buttressed by a solid undercard with at least one other title bout or spectacle fight. Of course, this belies the bigger problem with women's MMA — chiefly, that beyond Ronda Rousey, there are NO marketable female fighters to speak of, unless you want to drag Gina Carano in for a live-on-PPV Gracie vs. Hughes-like anti-contest. People will pay money to see Ronda fight, we know for sure — that they'll pay any money to see other female fighters tussle, however, is a gigantic question mark.
Problem Number Five:
The Market is Absurdly Oversaturated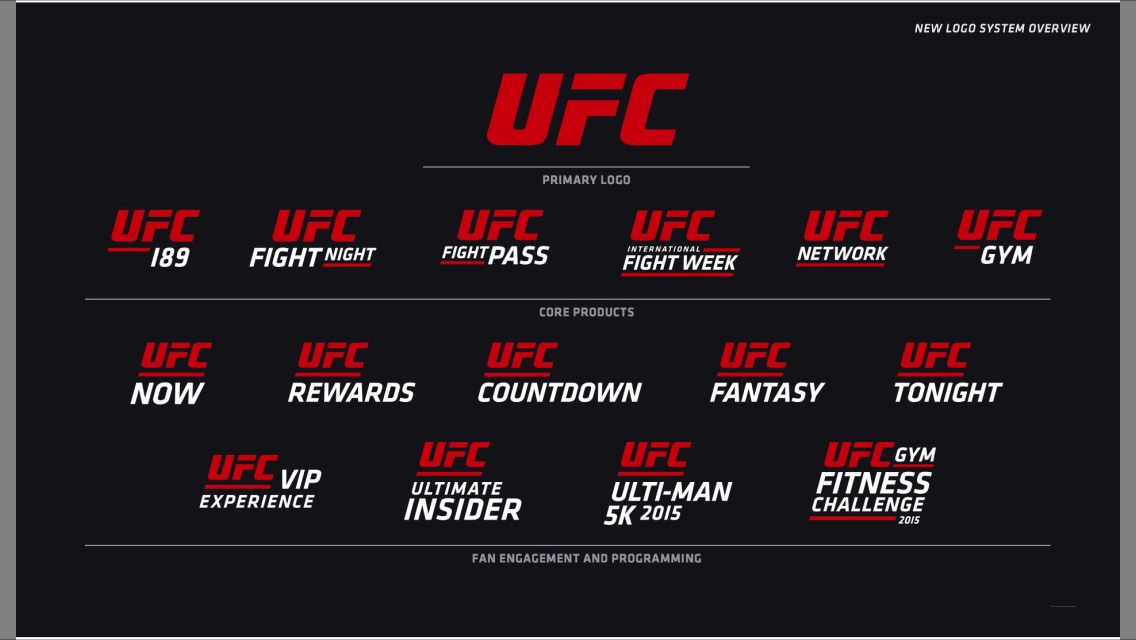 In 2007, considered by most hardcore MMA fans to be the best UFC calendar year ever, the company produced 19 live events. In 2014, they produced a few shy of 50 shows — practically a UFC event every weekend.
Believe it or not, there indeed can be too much of a good thing. Imagine, if you will, the NFL announcing tomorrow it was expanding to 52 teams. That means you have to bring in nearly twice as many players, and yeah, the best players in the world are already on the currently existing teams. Therefore, you have to hire sub-par talents to fill the expansion void, so instead of watching Aaron Rodgers and his Packers do battle with Andrew Luck's Colts, we're stuck watching the no-name Los Angeles Gladiators do battle with the no-name Mexico City Aztecas (who probably have Donovan McNabb quarterbacking or something, just so the shindig can have some sort of recognizable name value.)
Well, that's precisely what the UFC is doing right now, granting us such rousing main event spectacles as Cro-Cop vs. Gonzaga 2, Frank Mir vs. Todd Duffee and, god help us, Demian Maia vs. Ryan LaFlare. Major League Baseball isn't trying to rope in new viewers with pointless Arizona Diamondbacks/Colorado Rockies games, and the NBA isn't trying to gain new fans by presenting a Milwaukee Bucks vs. Charlotte Hornets match-up as a marquee primetime offering. So outside of the meager live gate take, why is the UFC even bothering with live, televised shows headlined by Tim freaking Boetsch?
Problem Number Six:
Dana's International Visions for the Sport are Just Too Grandiose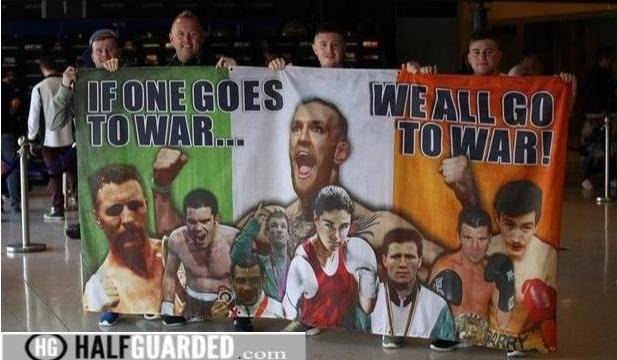 I will never fault anyone for having an ambitious business vision. That said, when you're hell-bent on creating something that not even the National Football League has been able to, somebody really needs to sit you down for a long chat.
White has made his ultimate UFC plans known for quite some time. Greatly inspired by the World Cup, he envisions dozens of UFC events taking place across the globe every Saturday night, much the same way a dozen or so NFL games go on concurrently. Thus, the absolute best national fighters would wind up doing battle on PPV shows, which would draw approximately 58 bajillion viewers.
You see the UFC trying to make inroads in global markets as we speak. Latin America is probably the most visible one at the moment, but White and company are also pushing for major investments in southeast Asia. It's a cool idea, to be sure, except for one thing: fight fans don't care about nationalities.
Fedor, Randy Couture, Anderson Silva, GSP, Chuck Liddell and BJ Penn were all worshipped by the MMA faithful based on their technical prowess alone. It didn't matter that Fedor was Russian or Silva was an Afro-Brazilian or that St. Pierre was a French-Canadian who spoke English about as well as Pootie-Tang. That's the beauty of fighting — it's all symbolic, a violent art form that goes beyond language, race or ethnicity. Of course the Canucks are going to cheer for GSP when he fights in Montreal, but the fans in the sports bar in Marietta, Ga. are going to be cheering just as loud when he makes his entrance. Of course Brazilian fans freaked out when Jose Aldo kneed Chad Mendes unconscious with one second to go in the first round, but so did the kids illegally screening the PPV in the U.K. and South Africa. We don't care if the fighters look like us or sound like us, we just want to see them do what they do best — beat the crap out of each other.
Really, that's the gigantic problem Dana White can't see. It's not that people want to see fighting, it's that they want to see a very specific type of fighting. We want to see the world's best — regardless of where they come from — do battle. If that's two Americans going at it, fine, but if it ain't, who cares?
The highest grossing PPV the UFC ever produced was also one of its most culturally diverse. You had an ultra-white farm boy from the Midwest beating up on a Hispanic dude, a Froth beating up on a Brazilian, a dude from California punching a Limey's skull off and a South-Korean/Japanese judo champ fist fighting a guy from Arkansas with a Johnny Cash tattoo.

No wacky entrances. No color-coded tee shirts. No blatant jingoism. It was just one show, on one night, featuring the best fighters on the planet beating each other up for our amusement.
That's precisely the idea that made Dana White a multi-millionaire and turned "Ultimate Fighting" into the world's fastest growing sport. Before the UFC switches gears and abandons its tried-and-true business model, someone desperately needs to remind Dana of that. Alas, from the woeful isolation of that executive penthouse suite, it's almost impossible for him to pick up the wisdom of the masses below him.