Originally written October 2015!
UFC President Dana White is a polarizing figure; some love him, some hate him. During many media events and interviews, his bombastic, take no prisoners approach, has been entertaining and even persuasive. On other occasions, White has been crass, obnoxious, offensive and even embarrassing. Either way, White has never been one to hide his feelings and opinions on MMA.
For the most part, White has been at the forefront of UFC media events since Zuffa purchased the company in 2001. Shrewdly, White has shined the UFC spotlight on himself because he is not going anywhere, anytime soon. At best, most elite fighters only have a five year run on top and every fighter retires at some point; all fighters have a limited shelf life. In contrast, White will have a stake in the company indefinitely and does not appear to be thinking retirement at all. So, focusing a healthy chunk of UFC television time on himself makes a lot of sense. White has been interviewed on ESPN and TSN, hyped fights on multiple Fox networks, moderated UFC press conferences, and is a featured star on The Ultimate Fighter and Looking for a Fight reality shows. Intentionally or not, White has made himself one of the most recognizable faces in the UFC.
Besides being the only star in the company who will never retire (or get beat up in the Octagon), White has also been able to share his perspective on various MMA related news stories and controversies. Over the years, this has been an invaluable tool to White and the UFC brass. Fighters, fans, and media members often have questions, concerns, and complaints about the way business is handled in the UFC. Through these many different forms of media, White has been able to spin different events and situations to the liking of the UFC. His ability to sway public opinion on hotly debated topics, like; signing Fedor Emelianenko, Jon Jones "murdering" UFC 151, and the creation of women's' divisions in the UFC, has been a very useful cog in the UFC promotional machine.
With White's frankness and availability to the press, he has consistently been able to shed the UFC's corporate perspective on new policies, fighters, and other controversies. With White's direct contact with fans and media, he has created a rapport and sense of candidness that no other pro sports figurehead can match. This has played a significant role in how the media covers the UFC. And it has benefited the UFC. White has been able to affect how the media, and subsequently the fans, perceive the fighters, news stories, and UFC in general. Over the last decade, White has been able to quell a great deal of negativity and bad press by openly talking with the media. His input had been beneficial.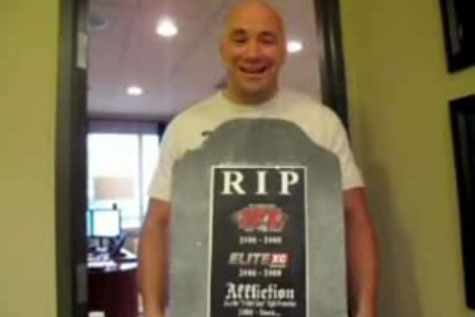 Since last August, though, something has changed. The UFC and White have been getting more and more bad press. The Jon Jones hit-and-run, the Reebok sponsorship, the anti-trust lawsuit, terminations of Burt Watson and Stitch Duran, Vitor Belfort's "failed" drug test, USADA's integrity, legalization in New York, and Nick Diaz's five year suspension for (possibly) smoking pot have all been hot button topics in the MMA world over the last 12 months. White, however, has been much quieter than usual and these stories have not been countered with White's perspective and off-the-cuff interview style.
Out of all the television interviews and press conferences that White partakes in, easily, the single most influential are scrums. Essentially, scrums are post-event group interviews, where White answers a plethora of questions from the press. In most cases, these scrums are videotaped and air on the most influential MMA sites, like HalfGuarded.com. The scrums have three major benefits to the UFC.
Often times, on a weekly basis, scrums gave White direct contact with the reporters and writers who cover his company. It gave White the opportunity to share the UFC's side of every story. White had the chance to spin each narrative to the UFC's advantage. Anyone remember how White depicted the cancellation of UFC 151? Without scrums, Dana has lost this ability to sway public opinion. Consequently, the media and fans can only assume the worst. "The UFC is covering up Belfort's failed drug tests, what scumbags!" shouted the MMA fan who reads Deadspin.
Media members can wield a great deal of power with the articles they write and perspectives they share. Often times, White would be quoted directly from the scrums. These headlines and articles helped shape the media's and fans' views about White and his company. And most importantly, these articles shared the UFC's stance with the hardcore MMA fanbase. They gained a more balanced view of these controversial stories, which is good!
Video clips of the scrums were viewed by millions of fans on the internet. White can be engaging, charismatic, funny, and honest. Fans were drawn to these scrums to hear late breaking news and to get White's viewpoint on current events in the MMA world. Again, these videos had a great impact on how fans felt about White and the UFC. Generally, it was positive for the fans and the company.
Since UFC 171, in August of 2014, White has essentially stopped doing these incredibly important scrums. White's reasoning was that he was tired of getting misquoted and having his words taken out of context by sub par media members.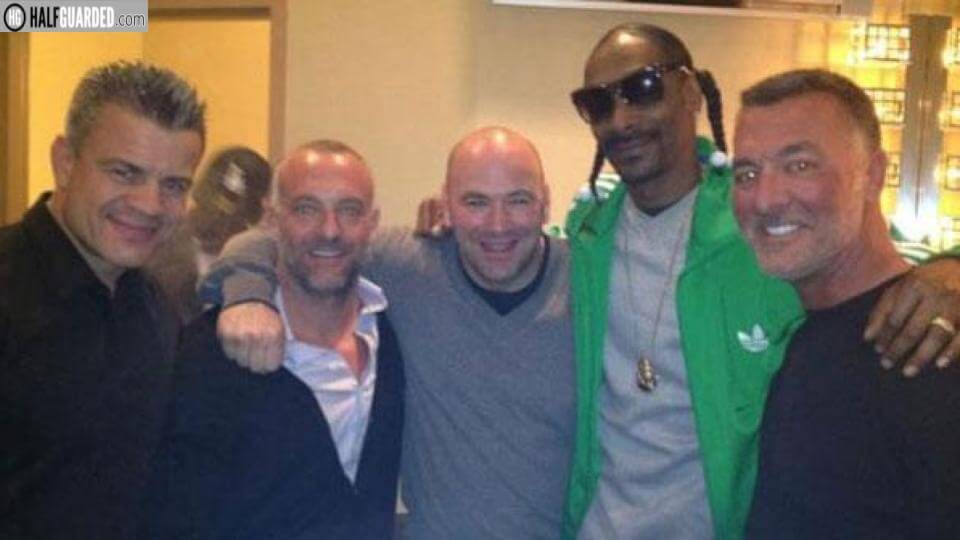 If that's the legitimate reason, I don't know. It's quite possible, White and other top UFC executives decided that White was too honest and blunt during the scrums. On multiple occasions, White had stuck his foot in his mouth; prematurely announcing fights, burying his very own fighters, and swearing like a madman. He made plenty of mistakes in the scrums; but the good gained from them, definitely outweighed the bad.
No matter what the reason, though, White should have NEVER stopped doing the scrums.
In today's current climate, we are rarely getting the viewpoints of White, or the UFC, on the biggest news stories in MMA. This is becoming a legitimate problem for the largest MMA company on Earth. The narrative is being dictated by fans and possibly biased media members. With no counterpoint, people are forced to presume the worst with all of the negative stories coming out. There simply is not enough balance without White's appearances at the scrums.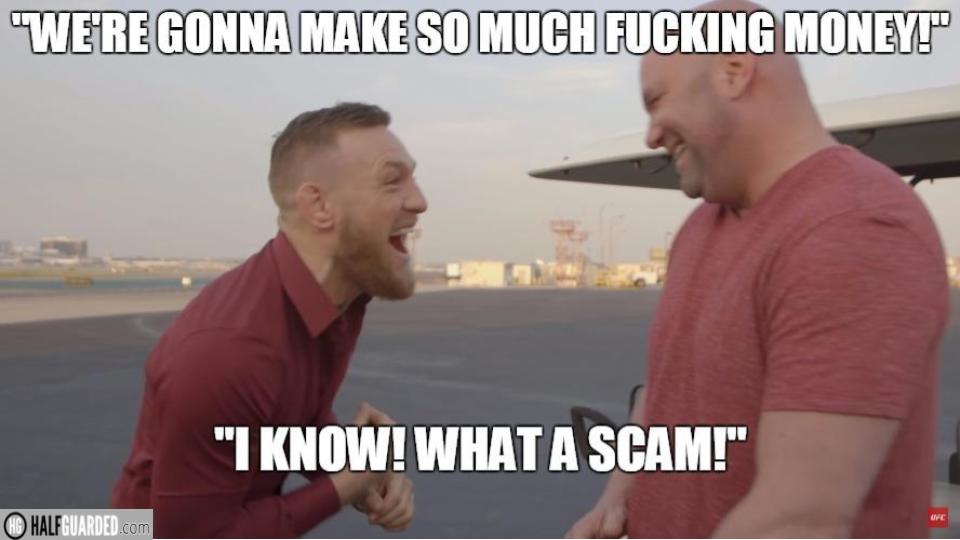 All of the recent articles about drug test failures, suspensions, firings, unions, etc. have only had one account of exactly what happened. Fighters and MMA writers are spewing their opinions left and right, but White has given up his best way to change the tides and shed light on these reports.
Despite the likelihood of flying off the handle and getting misquoted, White would be wise to start doing scrums regularly again. He wields a great deal of power and can persuade people through his words. He needs to provide an additional opinion to these stories because the media and fans are forced to assume the worst when he keeps quiet.
Most importantly, I want to hear Dana's thoughts on Fedor fighting another tall Asian guy on New Year's Eve. That'll be gold.
Where you at, Dana?