Remember the days when the talk of BJ Penn was domestic violence – simpler times, in a way. Then he got his fucking head caved in by Yair Rodriguez. Oops.
Once upon a time, BJ Penn said he was returning to the UFC.  Now he's saying it again, making sad those of us who hoped he'd retire after his last loss. His latest fight is one that should've already happened: Dennis Siver. Previously scheduled for March 2016, the bout now takes place this June in Oklahoma City. How glorious.
As part of his prior announcement, Penn noted that he was relocating to New Mexico and would be working full-time under the tutelage of Greg Jackson. Say what you will, but if there's a trainer alive that might possibly get the best out of Penn, it's Jackson.  Wait. That's what I wrote last time and … oops.
Further, Penn previously stated that he would be staying at 145 lbs and I guess he gets credit for keeping his promise.  His dumb goal of winning the UFC Featherweight Championship, becoming the first man in UFC history to win titles in three separate weight classes, probably ain't gonna happen. This is surprising, as Penn's first and second fights at 145 lbs didn't exactly go well, as he was outclassed in every area of the game by Frankie Edgar and Yair.  Siver is a lot shittier than them though.
Penn has since blamed Mike Dolce for his poor performance against Edgar, claiming that the famous (or infamous) nutritionist failed him. This lead to a brief public feud with Nik Lentz, of all people, and for a time it looked like Penn's return would be against Lentz. Instead it was Yair and now Dennis Siver.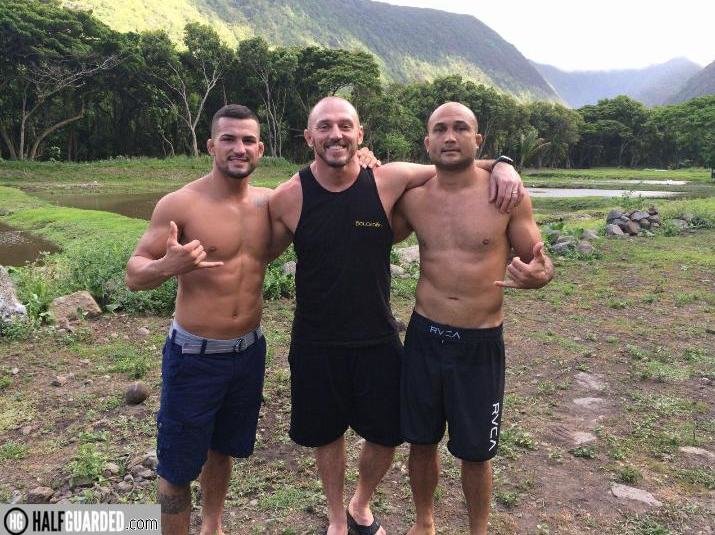 The German is a longtime veteran, having competed successfully at both lightweight and featherweight. His career highlight was a stretch where he went 7-1 over a two year period. After a one-sided loss to Donald Cerrone, where he was choked out in less than five minutes, Siver made the drop to featherweight. The results have been mixed. At one point, he was 3-1-1 at the new weight, but has since dropped two in a row, to Conor McGregor and Tatsuya Kawajiri.  As much as Penn needs a win, so too does Siver.
Of course, it isn't as if Penn's career has been stellar in recent years either. Following a roughly 6 year period where he was the undisputed best lightweight on earth, the former UFC Welterweight Champion and UFC Lightweight Champion has won just once in the past five years, that being a 30 second knock out of rival Matt Hughes. While his losses to Nick Diaz and Rory MacDonald, with a draw against Jon Fitch mixed in, all took place at welterweight, his three losses to Frankie Edgar have come to define the twilight of his career.
That he's fighting Dennis Siver – hardly a top contender, nor even a big name – says everything. It tells us that Penn isn't what he once was, but that he's also willing to take on lesser names in an effort to continue his career.
Or maybe this is all that's left.